Yep, you read that right. Earlier this year, 22-year-old RAF airman Charlie Hammerton made history with his pet ferret Bandit on a record-breaking hike of Hadrian's Wall. Charlie and Bandit walked the 73-mile route from Newcastle to Bowness-on-Solway, in Cumbria, in just three and a half days, which successfully made them the first man/ferret duo to do so in the world.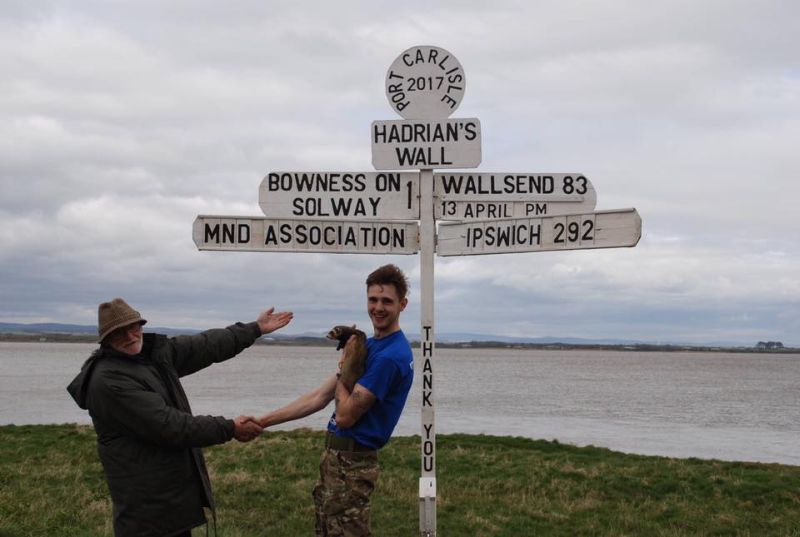 Not only did the pair break the world-record for 'the fastest hike of Hadrian's Wall with a pet ferret', but together they raised over £3,000 for two charities; St Elizabeth Hospice, in Ipswich, and the Motor Neurone Disease (MND) Association. Charlie chose to raise money for these two charities after the devastating loss of his mother to the disease earlier this year. She died peacefully in the comfort and fantastic care of St. Elizabeth Hospice.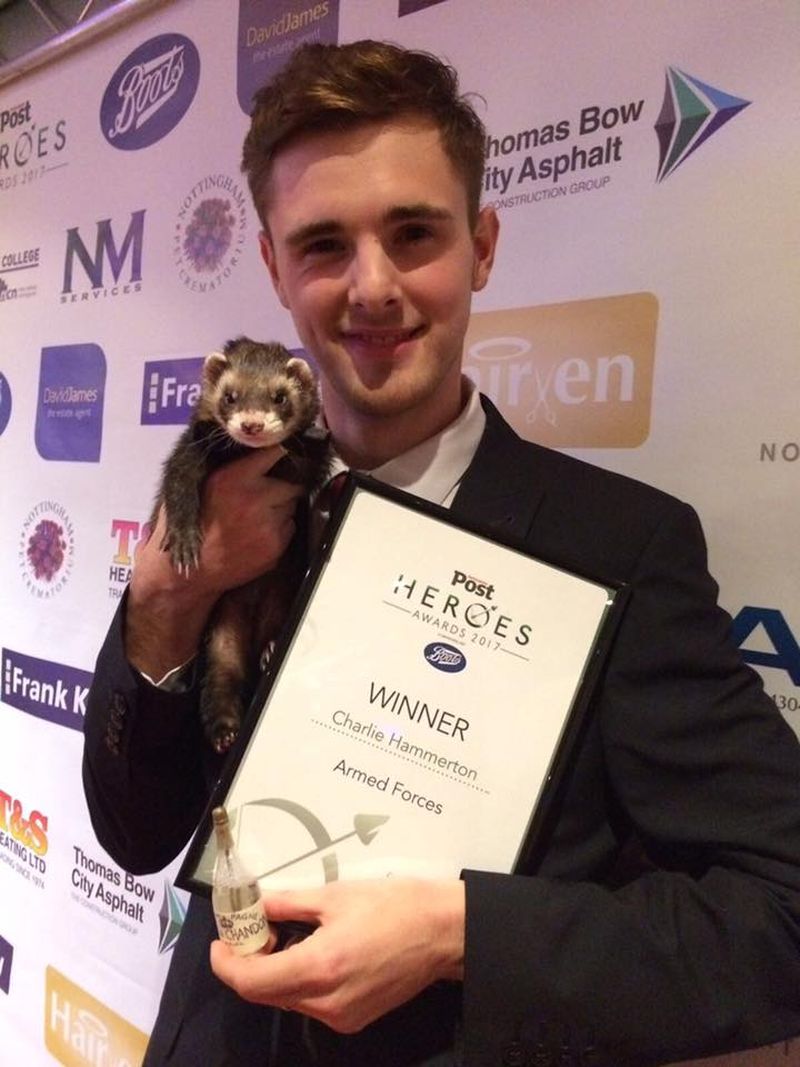 Since the success of their first challenge together, Charlie and Bandit have travelled around the UK to do interviews, attend shows, take part in other charity challenges, such as raising money for Combat Stress, and were even the proud winners of the 2017 Nottingham's Heroes award. They attracted the attention of the media and their story has appeared in many newspapers, local news reports and they've even been star guests on BBC radio.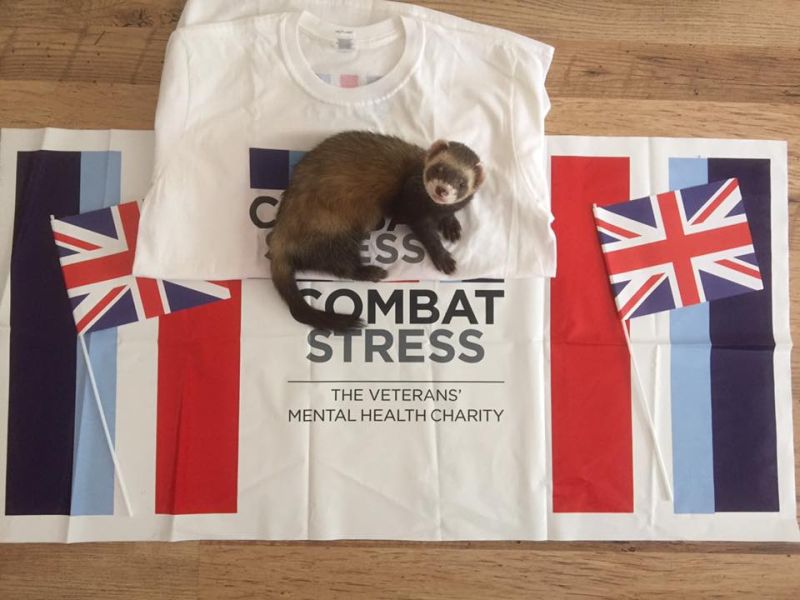 Charlie and Bandit are great friends and have formed a sort of 'bromance' over the last few years, after Charlie adopted him from a ferret sanctuary near his RAF base. Charlie wanted a companion to keep him company but was not allowed to keep a dog or cat at base, and after seeing a stoat run across the road one day, he realised a ferret was the way to go. As soon as he saw cheeky little Bandit knocking over plant pots at the sanctuary Charlie knew he was the ferret for him.
The next adventure on the horizon for Charlie and Bandit is to traverse a section of the Thames in London on a longboard (a long skateboard) together in December. Bandit will travel with Charlie sat on his shoulder or napping in his arms – cute! The 40-mile round-trip from Richmond will likely take the pair around eight hours to complete, though they expect their man/ferret adventure to attract quite a lot of attention, so it may take them a little longer!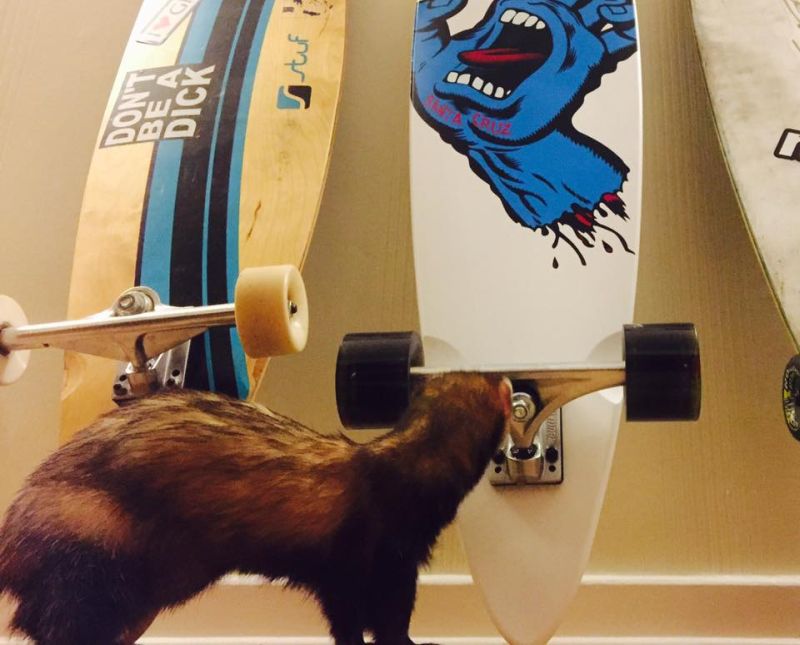 They are taking on the challenge in hope to raise £1,000 for The Loop, a non-profit organisation which provides drug safety testing and raises drug awareness at festivals, nightclubs and events. Charlie has chosen to raise money for this particular organisation after losing his friend Will, who unfortunately died after taking a bad pill at a nightclub in Essex.
You can follow Charlie and Bandit on their journey via Facebook, Instagram or their website, and if you would like to support them on their next challenge, you can donate via their Just Giving page.