Fed up of the masses ruining that once-in-a-lifetime moment? Rob Slade shares how to avoid crowds when travelling with a few handy tips and tricks…
We've all been there. You're on holiday. You've woken up, got your things together and headed out for what is meant to be one of the best day-hikes in the country. Alas, when you get there, you're sharing that mind-boggling viewpoint with several dozen other people. Sure, they have as much right to be there as you do, but it's a little bit frustrating when you're jostling for a view and a decent photo to show the family when you get home.
Now, this happens all over the world. I've experienced it while exploring the ruins of Angkor Wat in Cambodia, on popular day-hikes in Norway, and even on some of our own mountains in Britain. But, if you're like us, a large part of getting into the outdoors on an adventurous break is about escaping the crowds and seeking some solitude among wildly beautiful surroundings. So, how do you avoid crowds when travelling? It's not going to be easy, but we're going to do our best to help you…
Be an early riser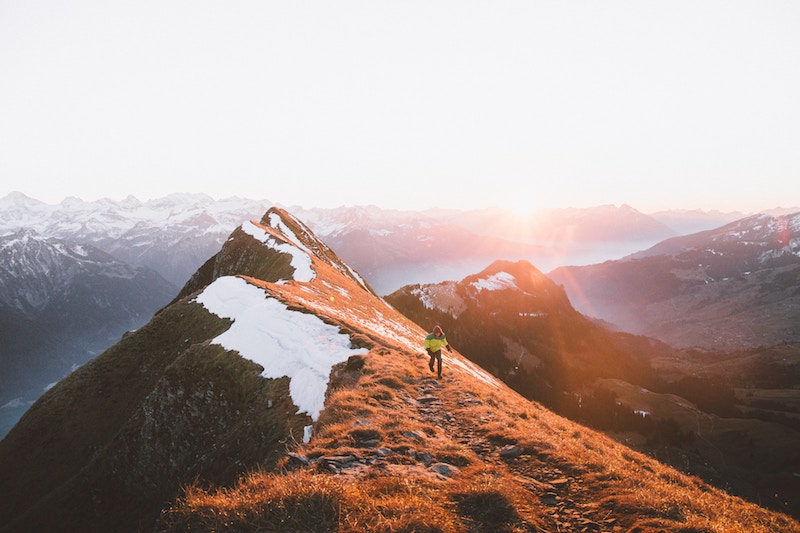 Yep, this is a pretty logical tactic when thinking about how to avoid crowds. By waking up early, you can beat the majority of people onto the trail or to your desired destination, leaving you with more of the landscape to yourself. This isn't exactly a secret tactic though, so don't expect to be the only one there. How early you wake up is down to what you can stomach, but it goes without saying that the more eager you are to get going, the fewer people you'll encounter.
There are other benefits to waking up early too. Get up before daybreak and you'll be able to take in your surroundings at one of the most beautiful points of the day – sunrise. And there's a reason landscape photographers do a lot of their work at this time of day… that's because the warm glow of the sun tends to cast a dreamy orange hue over everything, resulting in some truly unforgettable moments.
Can't cope without a lie in? This tactic can also work by starting late and hopefully missing the crowds that have gone before you. Again, you have the added bonus of catching some phenomenal sunsets, but make sure you've got enough light in the day to safely get back to where you need to be.
Travel in the shoulder season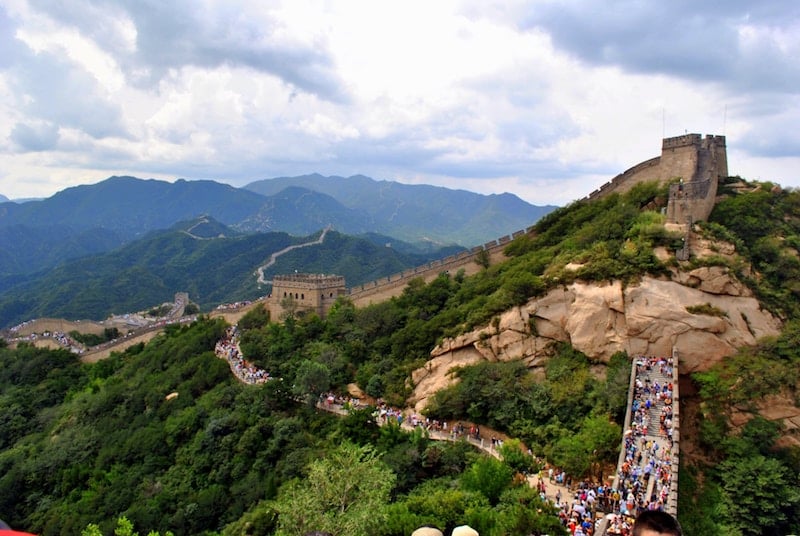 A destination's high season will undoubtedly have the best weather but, as a result, this is when most people will visit. When considering how to avoid crowds, choose to go to your destination of choice in a shoulder season, or even in the off season.
Take Norway, for example. Most people visit during July or August, but if you go in May, June or September you will be sharing the trails with much fewer people. The downside here is that snow may have started to fall on some trails, or you might have a lot more rainy days to contend with.
But that won't be the same for every destination. Places such as the Italian Dolomites or Croatia's Dalmatian coastline will still have decent weather in the shoulder season, and the popular spots will be much less crowded. Plus, you may even find the temperatures outside of summer allow you to be more active. Also, for anywhere that you expect to be particularly busy, try visiting on a weekday.
Check the weather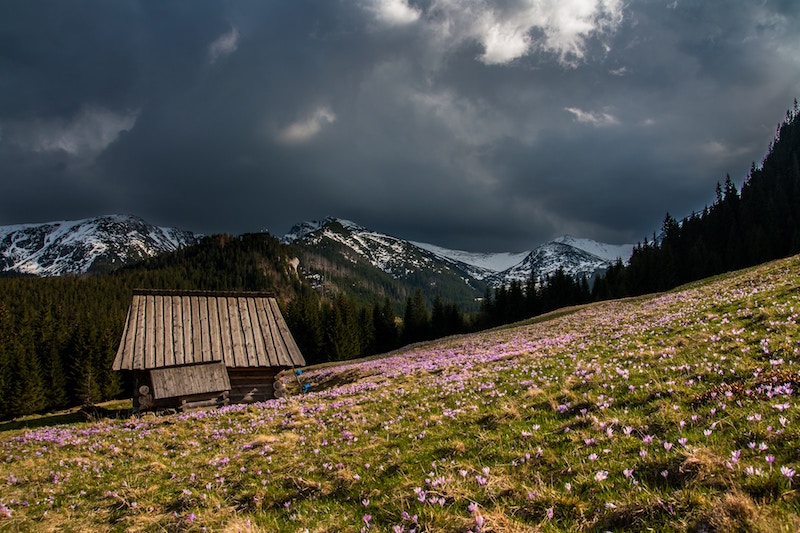 Normally, you'd be checking the weather forecast in the hope of crystal clear skies and warm sunshine, but mixed or unfavourable conditions can actually be a great tool when figuring out how to avoid crowds when travelling. If poor weather is forecast, a lot of people will rearrange their plans or give up on them altogether, leaving the trails or places of interest that much quieter. 
Plus, with many of the environments you're likely to be travelling to, the weather can be very fickle, and while you might leave with the promise of rubbish weather all day, you might well get lucky and catch a break. And, to be honest, if you've spent a lot of time in the mountains here in Britain, you'll know that fine weather is never guaranteed in the wilderness, no matter what the weather reporters say.
Find alternative options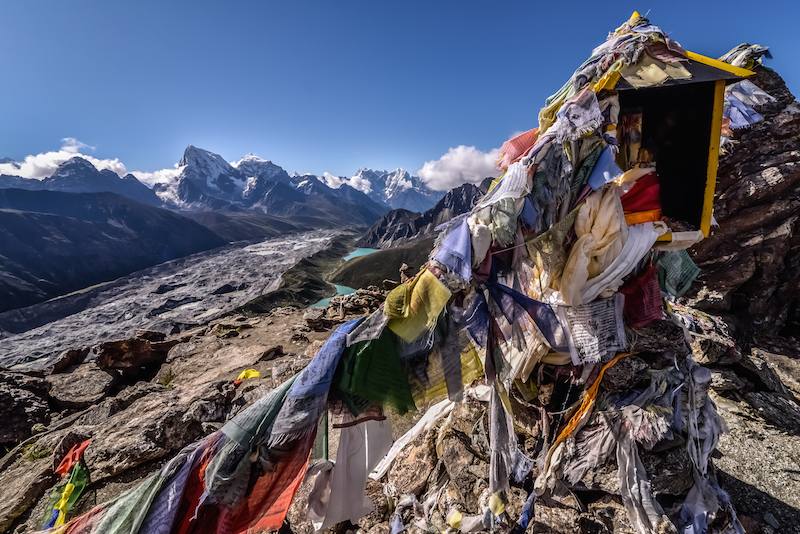 This is another simple tactic, but one that you can really get smart about. We all know that there are alternatives to popular attractions like the main Everest Base Camp trek, or that there are different Inca sites to discover other than Machu Picchu, and it's really worth exploring them. But, instead of Googling alternatives or going on a new tour that an operator recommends, how about doing some old fashioned research?
If it's hiking routes and sites of natural beauty you're after, we'd recommend becoming glued to maps for several weekends. You should be able to identify interesting places to explore, and you can even use the vicinity of the popular points to begin your search. Thinking with my digital hat on, Google Maps is another resource you can make use of. Simply explore with Street View or take a look at the millions of user-submitted photos that punctuate the map and plan something original.
Alternatively, why not make use of local knowledge? A good way to do this is through the Couchsurfing website or app, where you'll be able to find people from all over the world that can offer advice. Another method is to explore location hashtags on Instagram and reach out to locals who have been exploring their own back yard and might be able to share some of their experiences.
Of course, if you're unsure of reaching out to strangers over social media, you could always seek out local walking or outdoor activity groups in the country that you're planning to travel to. Chances are, they'll be more than happy to help you discover some of their favourite spots.