Wales is home to a few long distance footpaths, many of which are well known (such as the Offa's Dyke Path), but Glyndwr's Way is a less-travelled National Trail in the country's centre that is worth seeking out. Rosie Fuller hikes it and finds red kites, hard-to-pronounce place names and no other walkers…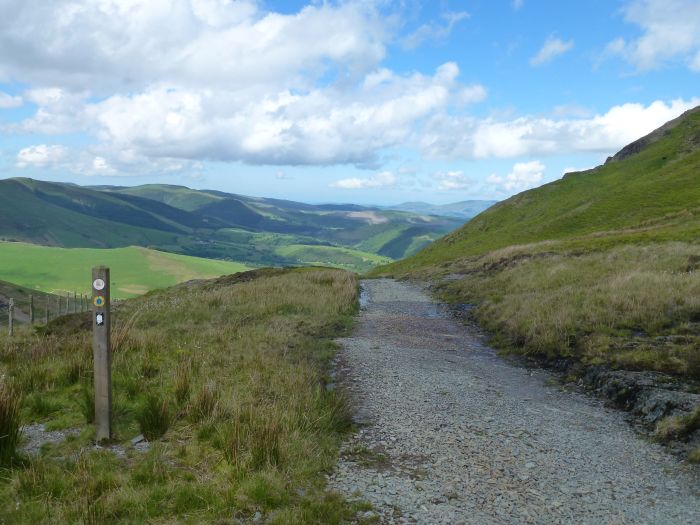 What is Glyndwr's Way?
Named after the Welsh leader Owain Glyndŵr, Glyndŵr's Way is a 135-mile horseshoe-shaped path in mid Wales.
Where is Glyndwr's Way?
The path starts in Knighton on the Wales/England border, goes all the way to Machynlleth, not far from the coast, and then makes its way back to Welshpool, or vice versa. You can also extend the walk to make it a circle, by using a 29-mile section of the Offa's Dyke footpath to link Welshpool and Knighton.
What's the attraction?
The unknown. I regularly bypass this part of Wales in favour of Snowdonia and the Brecon Beacons, and hear a lot about Wales's two other National Trails, Offa's Dyke Path and the Pembrokeshire Coast Path (now extended to go right the way around Wales), but knew nothing about this one. And apparently I'm not the only one – in three days of walking I didn't see another hiker on the route, meaning I got the varied, beautiful scenery between the charming mid-Wales towns all to myself. The trail is clearly signposted and can be done in nine days, or smaller chunks if you don't have that long.
Did Glyndwr's Way live up to its appeal?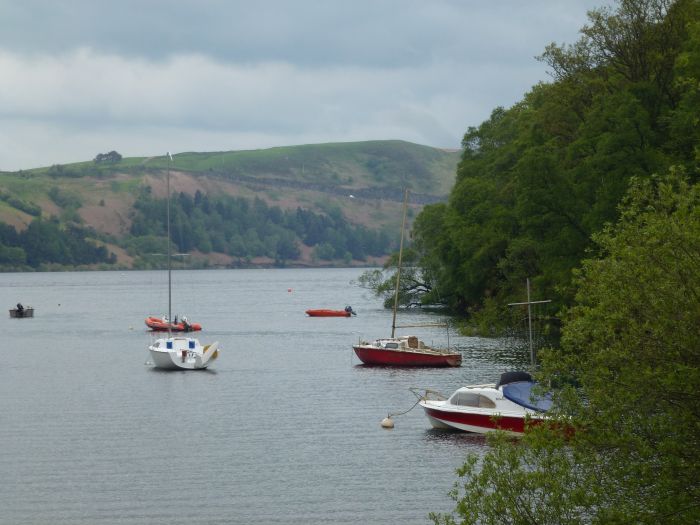 Easily. I walked three sections of the path, starting at Abbey-Cwm-Hir and finishing at Machynlleth. I saw no people but red kites and of course endless sheep, who ran away startled as if they'd never seen a walker before (perhaps they hadn't). Generally, I was accompanied by the sound of skylarks or cuckoos, and in mid-May the area was covered in bluebells.
There are no serious ascents or descents on the path, rather lots of shorter ups and downs, and the scenery is varied, from forests and lakes to picturesque rolling farmland and bleak moorland. The occasional wind farm didn't spoil the views, nor did a couple of sections of forest that had been felled. The path is well marked so while at times I followed my progress carefully on the map, at others I was happy just to drift off and follow the signs.
Tell us more…
My start point was Abbey-Cwm-Hir, where you can see the ruined abbey and go inside the church (mostly for the free tea and coffee-making facilities). I continued on in the direction of Llanidloes, spending the second half of the day watching and listening to a storm approaching from the west. When it finally reached me it was probably the heaviest rain I've ever walked in – fun!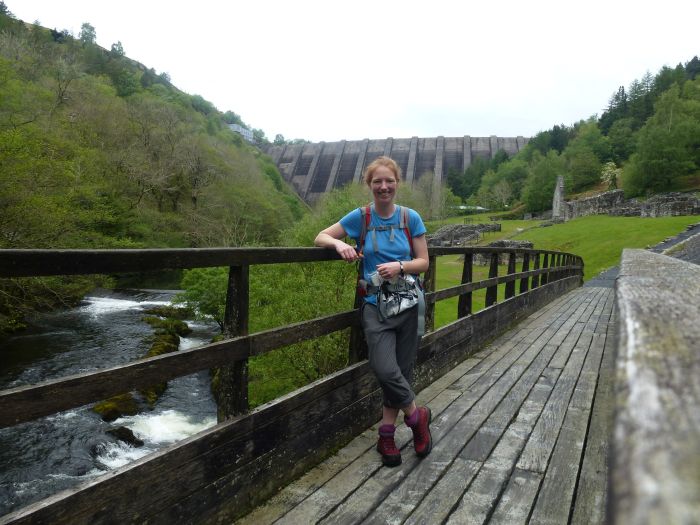 Llanidloes is a lovely little town and following my ascent out of it I then had views of Llyn Clywedog reservoir for a large part of the day, before finishing at Dylife (no, it's not pronounced like that). And after a night at the eco-friendly B&B Cwmbiga (www.cwmbiga.co.uk), day three was my favourite, starting on the bleak moor above Dylife to Glaslyn, which means blue lake, and then a descent with wide chocolate-boxy valley views.
After more climbing, the final walk down into Machynlleth feels long as it doesn't take the most direct route, but it's pretty so stick with it. Try and take the route the path suggests through the town too, so you end up popping out in front of the Owain Glyndŵr Centre – a fitting end to my three days on the walk, and it's whetted my appetite for more.
How about the logistics?
Simple if you travel with Drover Holidays, as I did. The company can organise accommodation, baggage transfer, maps, and transport to and from the trail if you end up sleeping away from it. Its 10-night self-guided Glyndŵr's Way trip costs £675, see www.droverholidays.co.uk.
If you're travelling independently plan your overnight stops carefully and book ahead – there is accommodation along the route, but not loads. Knighton, Llanidloes, Machynlleth and Welshpool are the only towns on the way, so you'll need to carry your own lunches between them, or as a group of hikers I met in a B&B put it, "there aren't many tea shops." But it's exceedingly well signposted and Cicerone has recently released a new edition of its guidebook to the route.
Why should everyone else walk Glyndwr's Way?
Deserted well-marked paths, great views and wildlife, pretty towns.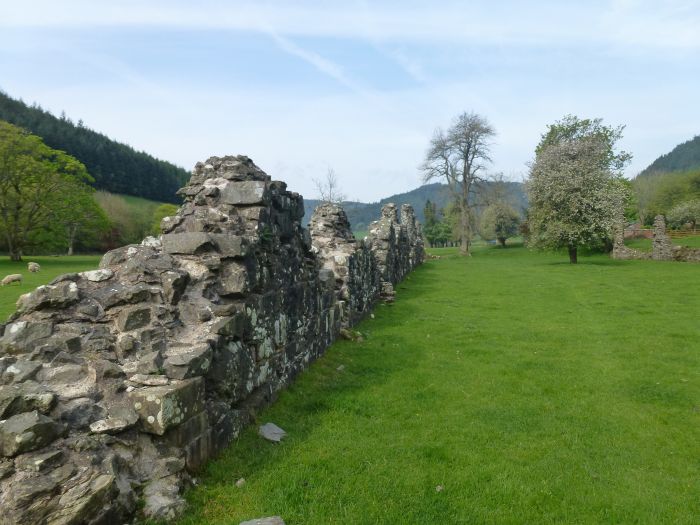 Glyndwr's Way facts
Trail length: 135 miles (or 164 miles if you extend it to make a circle).
Start point: Knighton.
End point: Welshpool.
How many days does it take to walk Glyndwr's Way? About nine days (or 11 with the extension).
What should you pack? Typical UK walking gear for the full range of weather – I got drenched one day and sunburnt the next.
When should you go? Spring, summer or autumn – mid-May was lovely with the bluebells.
What are the dangers? There are few facilities, like towns or shops, along the path, and long sections without mobile signal. But the biggest danger is attempting to pronounce Welsh place names in front of the locals…
What are the highlights? Solitary footpaths, bleak moorland above Dylife, the reservoir Llyn Clywedog, Lloyds Hotel in Llanidloes, Glaslyn and the stunning descent afterwards, and the walk into Machynlleth.
Get the guidebook: The second edition of Glyndŵr's Way by Paddy Dillon is new this year (£12.95, www.cicerone.co.uk).