In winter, our mountains are not just at their most challenging, but they're often also at their most stunning and beautiful, so it's no wonder people flock to them at this time of year (here's some winter walking inspiration if you need it!). When doing so, there are certain things you need to think about to stay safe as Mountain Rescue England and Wales Vice Chairman Mike Margeson explains.
Equipment for winter walking
Being well prepared and properly equipped is vital. A simple slip in winter conditions is one of the most common causes of accidents. You should carry an ice axe and crampons and know when and how to use them. Revision of some basic footwork and ice axe skills on an introductory slope at the start of the season is always time and effort well rewarded.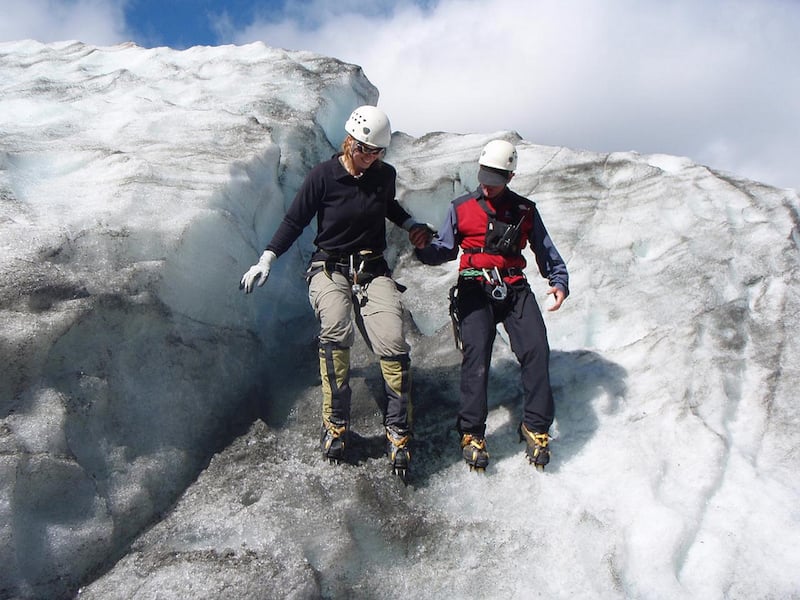 Photo: ActiveSteve
You should also make sure your packs include a waterproof and windproof layer, spare warm layers, a hat and gloves, plus a map, compass and torch. Some emergency equipment should also be carried including a bivi bag or survival bag, some spare high energy food and a small first aid kit.
Making a plan and following it
Make an appropriate plan for the day, particularly taking into consideration the weather forecast, the conditions underfoot, the hours of daylight and your experience. It is worth getting an early start, especially with the reduced hours of daylight in winter in mind.
For navigation, you don't want to rely on electronic devices or GPS alone. These will readily let you down and the fundamental skills of map and compass reading are critical, especially as visibility and weather conditions can deteriorate rapidly in the mountains.
Knowing when it is time to turn for home is also important, and does not constitute a failure. Whatever the objective of the day, it will still be there tomorrow. This is all part of mountaineering self-reliance and good judgment.
Risk awareness
Be aware that avalanche guidelines are vitally important. The Scottish Avalanche Information Service (SAIS) provides a daily avalanche conditions report across the main mountain bases in Scotland. Even if you are not going to one of the areas covered by a forecast it is worth getting the forecast of the nearest mountain range covered. This helps you get an idea of the general picture for the area. If there is a high risk forecast, remember a very high percentage of those involved in an avalanche caused it themselves. It might be a day to do a ridge walk and keep totally off open slopes.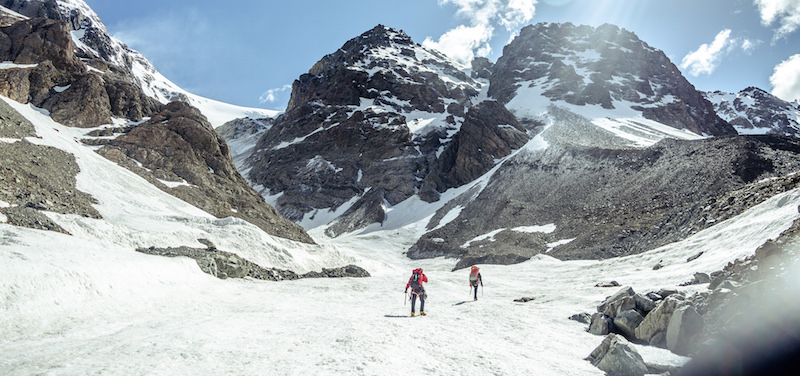 Photo: Vern
There are two other important factors to consider. It might not have snowed for days but this does not mean there is not an avalanche risk. It's important to think about what the wind has been doing and which slopes are at risk because the snow has been blowing onto them. Also, it is considered wise to be careful just after heavy snowfall as well as being aware of cornice collapse in periods of sudden thaw. Although there is no similar forecasting service for England and Wales, do be aware that avalanches happen here too.
Obviously a fully charged mobile can be vital in any emergency situation if you have a signal. It is advised that you register your phone with the 999 text service which can be really important if the weather is very windy and noisy.
Apart from all of that, be sure to keep warm, adjust your layers and remember to drink plenty to avoid dehydration, which reduces your ability to regulate your temperature.
Useful sources of information
There are some really useful resources online that you should take a look at if you'd like to explore the mountains in winter. For reliable updates on conditions, see the Mountain Weather Information Service and the Scottish Avalanche Information Service.
Other useful resources include the British Mountaineering Council and the Scottish National Governing Body's website.
Who's writing?
Mike Margeson works as a fully qualified mountaineering instructor, International Mountain Leader and outdoor activities technical advisor. Currently he is chief instructor at YMCA National Centre Lakeside in Cumbria. He is also team leader of Duddon and Furness mountain rescue team and the Vice Chairman and Operations Lead of the national body Mountain Rescue England and Wales.