Everyone dreams of a winter wonderland at this time of year, with shafts of light seeping through clouds, dancing upon frozen lakes and frosty foliage, while a crisp crunch of frozen grass escapes from beneath your hiking boots.
Although the winter months can often make you want to stay under the cover of your home, we've teamed up with trusted outdoor gear company Jack Wolfskin to round up some of the best winter hikes the UK has to offer to give you that extra inspiration you may need. They range from easy to challenging, notorious to unknown, but all are perfect for a foray on foot in the great British winter.
1. Loch Muick Nature Reserves, Aberdeenshire, Scotland


Photo: Stuart Anthony
This nature reserve has a lot to offer, regardless of the time of year, yet with the sugary coating of frost, the glens take on a majesty that's extra special. However, there's more to see than the chilling landscape, as there's a chance you'll share your walk with a variety of wildlife, including grouse and red deer.
If you're worried about the intensity of this hike, then worry no more, as the terrain is relatively level with an abundance of walking routes to choose from. Plus, the impressive Glas-allt Shiel house, waterfall and stunning views of the snow-covered peaks of Lochnagar are tremendously worth it.
2. Cotswold Way, Gloucestershire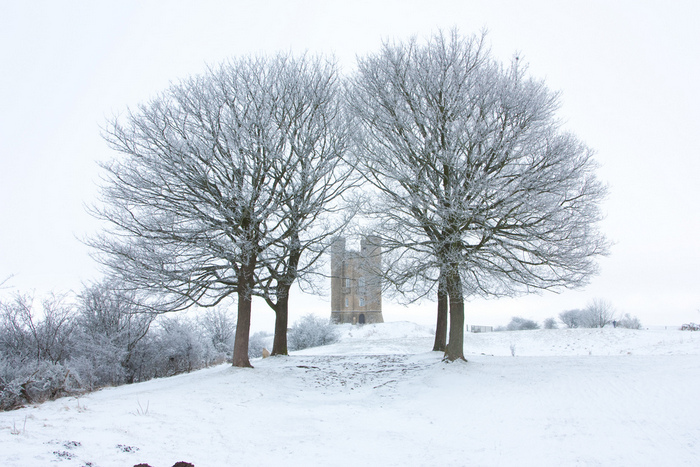 Photo: Nick Hubbard
Stretching for 100 miles, this is a long-distance track made for the determined hiker who's up for a challenge. The walk starts at Chipping Camden and takes you through picturesque villages and historical sites, with Bath as your finish line. It's a perfect option for a clear and crisp long weekend.
If you only have a few hours to kill there's an abundance of short, circular routes for you to take instead. There's the Beacons, Commons and Woods Walk which leads you along serene woodlands and out onto sweeping hillside views; an enchanting walk from the charming high street of Broadway, along historic tracks that lead you towards the Broadway Tower; and the scenic Winchcombe walk which offers you unspoilt views of the Cotswold's Way, along routes that'll take you to Belas Knap, an ancient, historical monument.

3. Bronte Walk, Haworth, Yorkshire Dales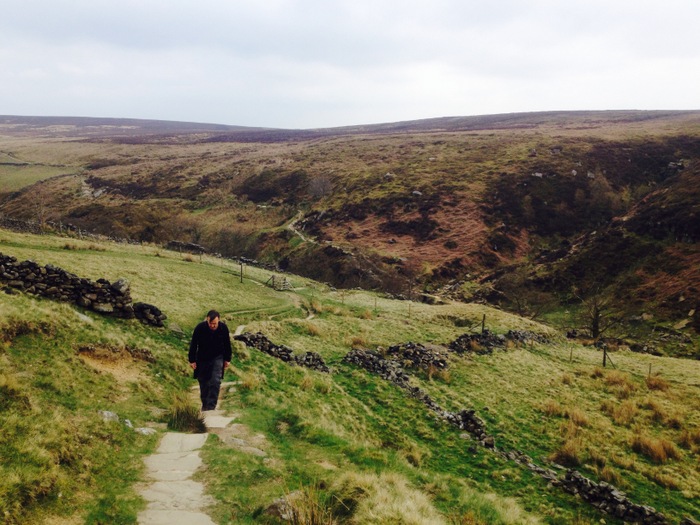 Photo: Alex
Calling all literacy fans, this one's for you. Haworth is notorious for its association with the Bronte sisters who lived their short but fruitful lives within the village, where they wrote outstanding literacy works, keeping the Haworth Moors popular in the centuries to come. However, the Bronte Walk has a lot to offer, even if you're not a fan of the literature.
The walk takes you out of Haworth, towards the Bronte waterfalls and infamous Top Withens – the supposed setting of Wuthering Heights. In the winter months, the purple moorland will be covered in a sheet of overwhelming white, with a chilling atmosphere that can be warmed with a post-walk visit at a Haworth pub.
4. Arthur's Seat and Holyrood Park, Edinburgh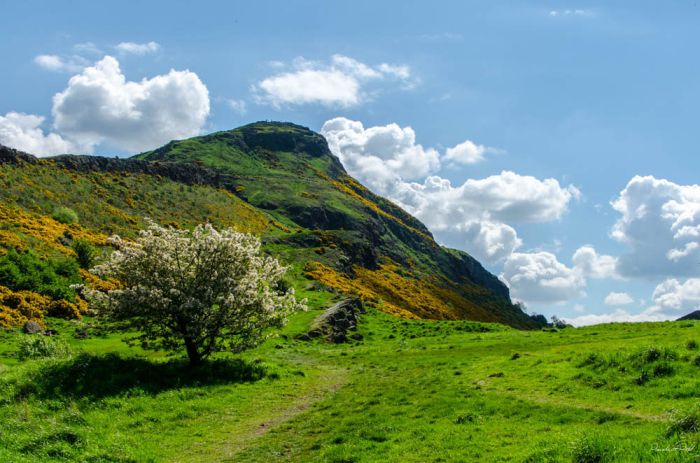 Photo: City.and.Color
Enjoy a blustery stroll up Edinburgh's extinct volcano, Arthur's Seat, while relishing in the scenic views of wild volcanic crops and spectacular sights the summit has to offer you. This hike provides a proper hill walk, with the ascent of Arthur's Seat being somewhat rocky and steep.
Although the terrain could be a struggle for some, the views of Edinburgh and beyond in a frosting of white, highlighted in a winter light, is surely worth it.
5. Skiddaw, The Lake District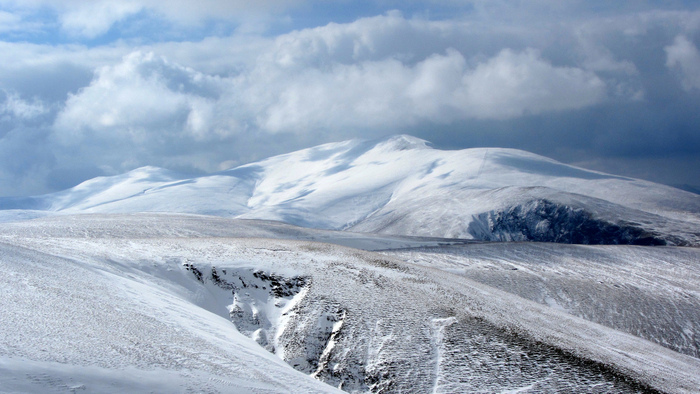 Photo: Peer Lawther
Skiddaw is the simplest of the Lake District mountains of this height due its straight forward route to the summit, but that doesn't deem this mountain any less impressive as it looms over Keswick, dominating a large part of the lake's northern skyline.
When beginning your hike, you'll notice well-trodden tourist tracks, providing you with a clear pathway to your goal. Due to its well-marked trails, many say Skiddaw is perfect for the occasional walker who wishes to climb a mountain, and in wintertime, you'll be thankful for easy-to-follow trails that are beautiful as they are convenient.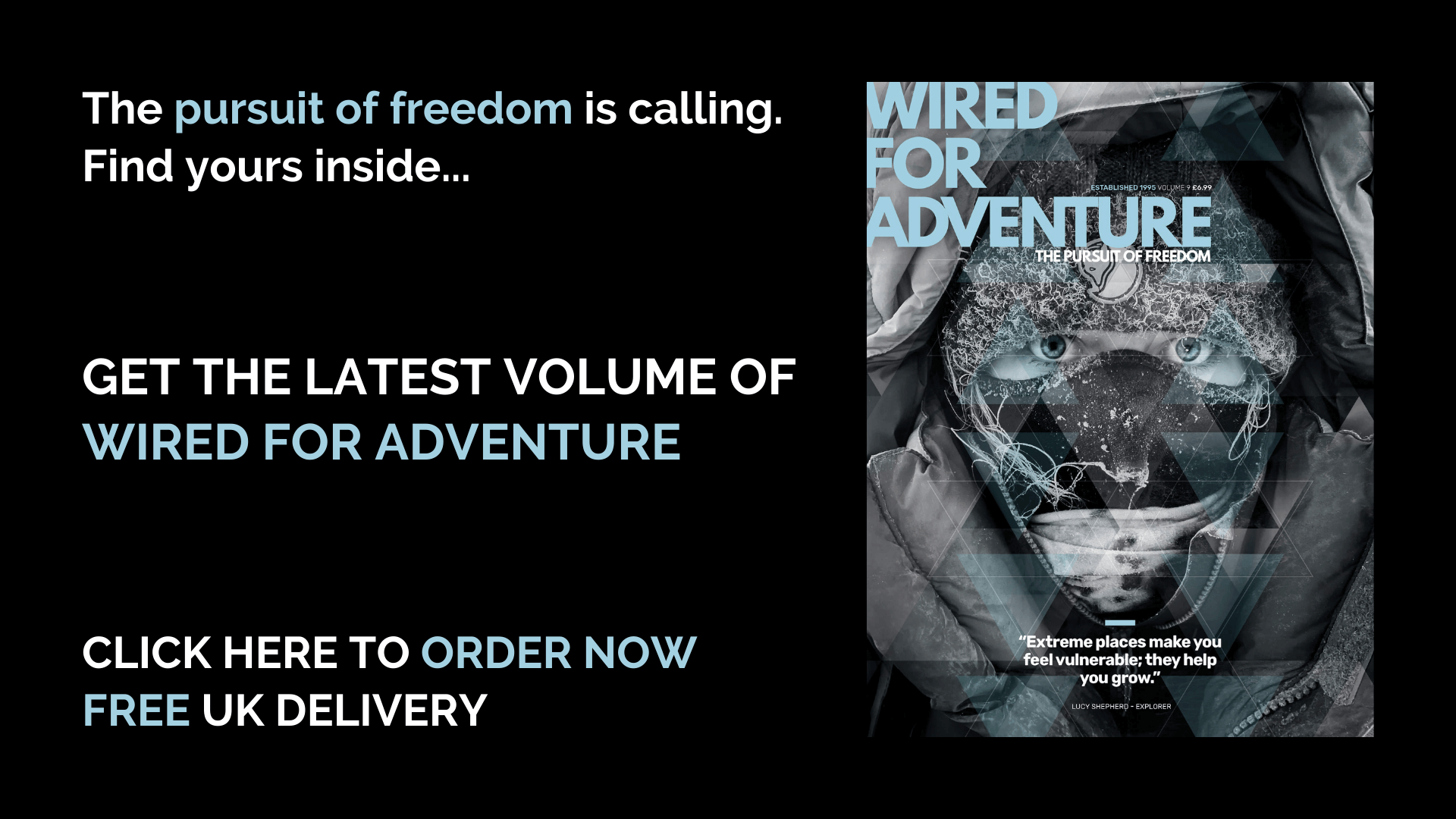 6. Elidir Trail, Wales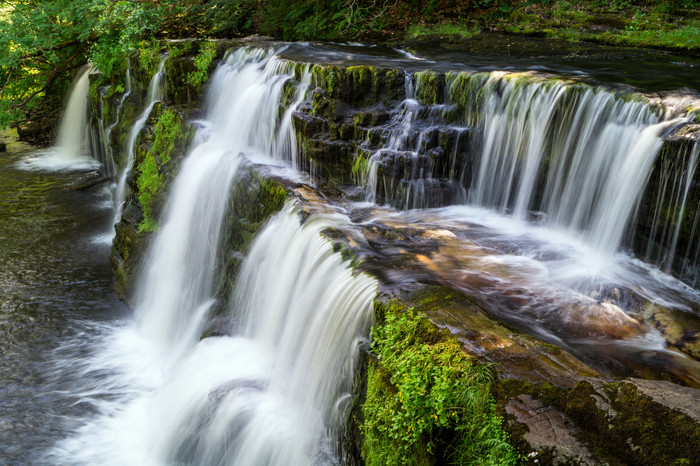 Photo: Phil Dolby
Located within what is dubbed 'Waterfall Country,' the Elidir Trail is supposedly the entrance to a fairy kingdom. Although we cannot guarantee an Alice in Wonderland fall into an unknown land, we can point you in the direction of several spectacular waterfalls.
If you follow the River Pyrddin upstream, through ancient woodlands and frosty forests, you'll hit Sgwd Gwladus, home of the infamous Lady Falls. The fall itself is delicate with trickles of water spilling over the lip, and although beautiful in the warmer months, the wintertime brings a whole new element with nearby boulders becoming covered by feather-like ice patterns.
7. Offa's Dyke, English/Welsh Border


Photo: Guy Boden
A long hike, with 177 miles to cover, you'll be following the border of England and Wales. Due to the length of this walk, you'll be graced with everchanging landscapes and a diverse range of wildlife that'll keep you occupied as you trek along the hinterland.
You can expect grand panoramic views of the Malvern Hills and the Black Mountains, that are glorious even in their everyday norm. But keep your fingers crossed for a light snowfall, and watch your hike transform into a winter wonderland. If you don't have time to enjoy the entire track, you can pick a short stretch instead, with the Black Mountains being one of our favourite sections.
8. Divis and the Black Mountain, Belfast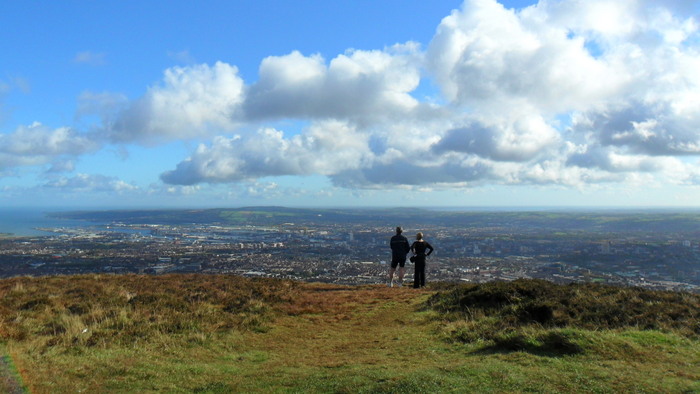 Photo: Aiden McMichael
A specifically designed walk has been created around Divis Mountain, managing to enhance your hike to its fullest. With the circular loop, you'll experience spectacular views over Belfast and every county in Ulster, as well as a faint outline of certain parts of Scotland and England.
The mountains contain a mosaic of grassland heath and bog, and a varied yet distinctive range of flora and fauna, all of which become picturesque with a low winter sun and a colour changing sky.
9. Bosigran Walk, Cornwall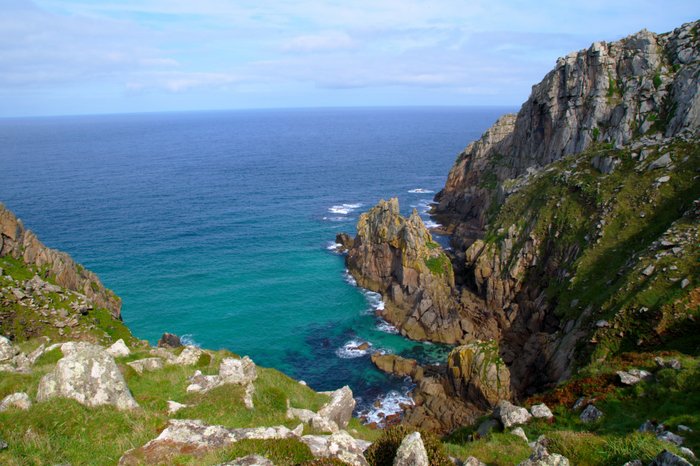 Photo: Sachitha Obeysekara
This walk will not only lift you up and down the southwest coast, but also take you back in time through Cornwall's mining history. You'll start at Carn Galvar, where the most striking features are the two engine houses left behind as a symbol to the mining activities. Then as you walk further, you'll pass through ancient landscapes with stunning coastal and moorland views.
If you wish to go further afield with this walk, then you can also experience the Bosigran Castle, a simple Iron Age cliff castle positioned on rocky headland overlooking steep granite cliffs.
Be prepared
When heading out this winter, it's important to make sure you have the right kit. Jack Wolfskin has been delivering quality outdoor gear and equipment for over 30 years now and knows exactly what it takes to keep you warm when you're out and about.
From insulated jackets to hiking boots and baselayers to insulated trousers, Jack Wolfskin puts years of expertise in the field to good use with their well-designed, fashionable and reasonably-priced gear. See their full range here.