For those who have walked this 500-mile-long legendary trail you can guarantee that it will rank as one of most incredible of their travelling experiences. Yet, for some reason, the Camino de Santiago is still relatively unknown in the UK with only a handful of travellers who I've spoken to having heard of it. This is a massive shame. I walked the 'The Way' back in 2009 and it changed the way I thought about travelling forever. Before my journey I would only walk as an absolute necessity but there is something about ambling at a slow pace across an unfamiliar country that lets you really get a feel of the place and get an authentic cultural experience. Your days are simple. Wake, walk, eat, walk, eat, drink, sleep, repeat. And you meet some really awesome people along the way. Walking the Camino de Santiago has never been easier, and here is how to do it.
So… what is the Camino de Santiago?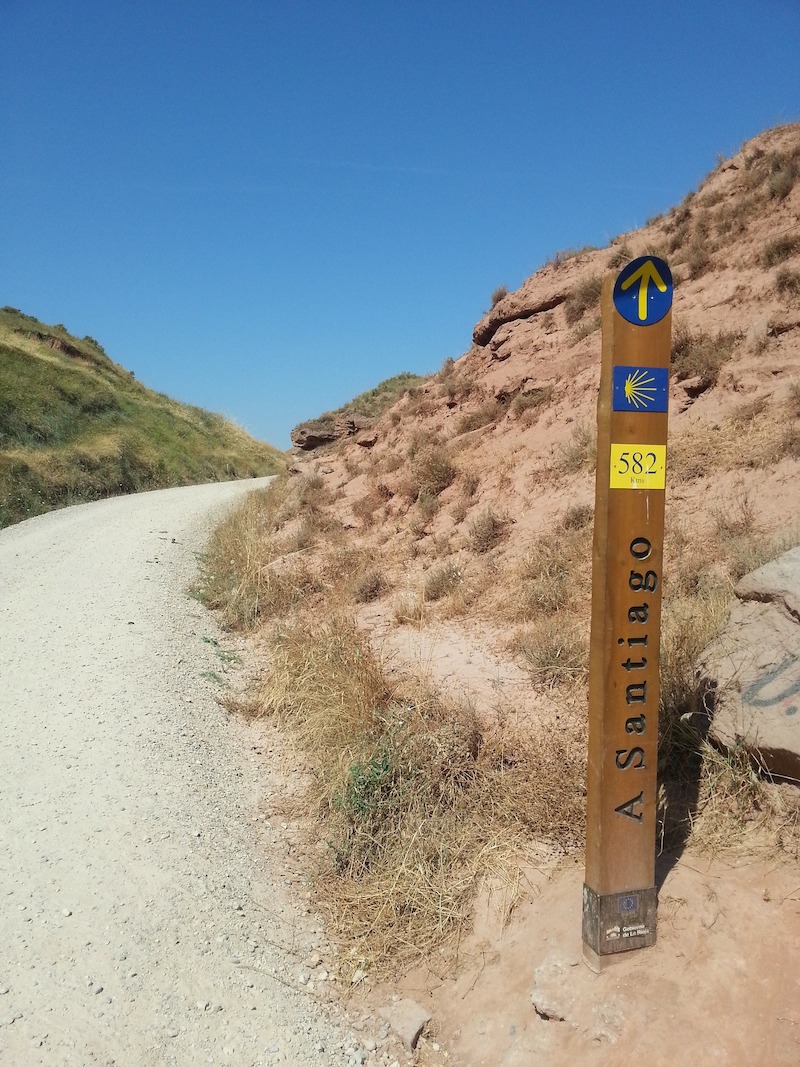 The Camino de Santiago, or Way of St. James, is one of the most important Christian pilgrimages (don't worry this is not a religious article by ANY means) and is said to originate when the remains of St. James were carried by boat from Jerusalem and then across land in northern Spain to be lain to rest in the city of Santiago de Compostela in Galicia. The route is said to date back even further to Pagan origins, when pilgrims would walk on to Finisterre ('end of the earth'), which was then believed to be the edge of the world. Medieval pilgrims would brave the vast dangers of the Camino, constantly threatened by bandits, wolves, bears and extreme weather, to pay tribute to their saint.
Today, the Camino de Santiago attracts a massive diversity of walkers, from tourists to gap year students to devout Christians. People still travel from all over the world to beat this famous path and touch the stone at the entrance of the cathedral at Santiago, which is now worn down by the fingerprints of the hundreds of thousands who have come before.
There are numerous "ways" to get to Santiago, but by far the most famous, well maintained, well organised and most popular is the original Camino Frances. You start off in the French Pyrenees, in St Jean Pied de Port, before making your way into Spain's Basque Country and the beautiful city of Pamplona. From here you amble across northern Spain, through the vineyards of La Rioja, across the vast wild expanse of the Meseta in northern Castille, ending in the eucalyptus forests of mountainous Galicia. This is the way to see the real Spain and you are a world away from the coastal tourist traps, not a McDonald's in sight.
When should I go?
You can walk the Camino de Santiago all year round but it is best to avoid the winter season as you will face extreme cold, un-passable peaks and hostel closures. Also, the Easter holidays tend to be jam packed and if you go at the end of summer you will be the last of thousands to use the facilities, which means potential bed bug hazards. By far the best months to go are between April-June, when the Spanish heat hasn't reached it's peak but you can be guaranteed of warm days along the whole route, with the possible exception of Galicia which has a temperate climate not dissimilar to Blighty.
How do I get there?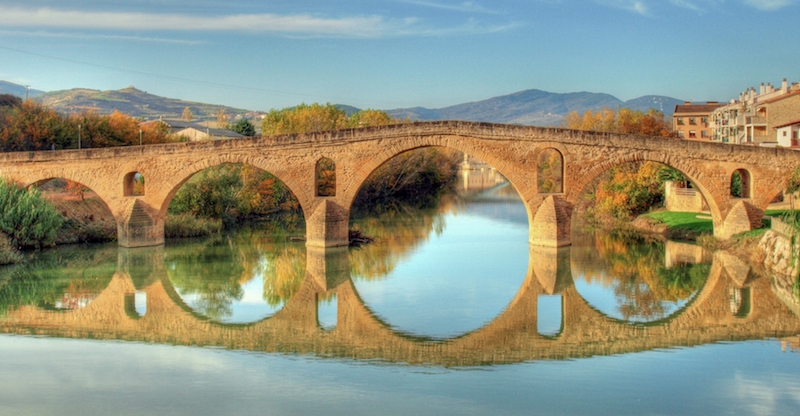 Photo: aherrero
If you decide to begin the walk in the traditional starting point of St Jean, then the best bet would be to fly to Biarritz and get the train, which runs regularly throughout the warmer months. For the latest timetables, check out the SNCF website. However, many modern pilgrims decide to cut off the descent from the Pyrenees and begin their journey in Spain, in either Roncesvalles or Pamplona. The latter is by far the easiest as it is easily accessible by train from major cities such as Bilbao or Santander. However, if you have a bit more time on your hands I would recommend the slow train from Barcelona, which take about seven hours to Pamplona and takes in some seriously stunning scenery. Also, the length of the journey also gives you some fairly good perspective of the massive distance you are about to cover on foot. Have a look at the RENFE website for more details.
Am I fit enough?
Although you are depending on your own two feet to carry you over 500 miles across barren landscape, rolling hills and mountain peaks, the actual route is not that technical. There are very few very challenging walks and you should be able to complete the walk in a bout a month if you have basic fitness. Remember that you are encouraged to make the journey at your own pace and you will get very fit in a startlingly short amount of time. If you decide that you need a break then the major cities of Pamplona, Burgos, Leon and Santiago are conveniently spaced out to make them perfect locations for a few days pitstop.
The hardest part of the Camino de Santiago is actually the mental aspect. I remember when I started I trotted off on my first day full of enthusiasm, almost expecting to see Santiago in the distance from the top of the first hill I climbed. The realisation soon sets in of the enormity of the distance, and it is very easy to get weighed down in the first few days and lose motivation. The best advice I can give you for this, and it will happen, is to take it three days at a time. Look at your guide book and plan your next three days. If you do this throughout the whole route I guarantee that it makes the challenge seem a lot simpler. Don't worry, all pilgrims go through the first week blues, you will be loving it in no time. I remember that when I got to Santiago, I was desperate for the walk not to end.
Where will I eat and sleep?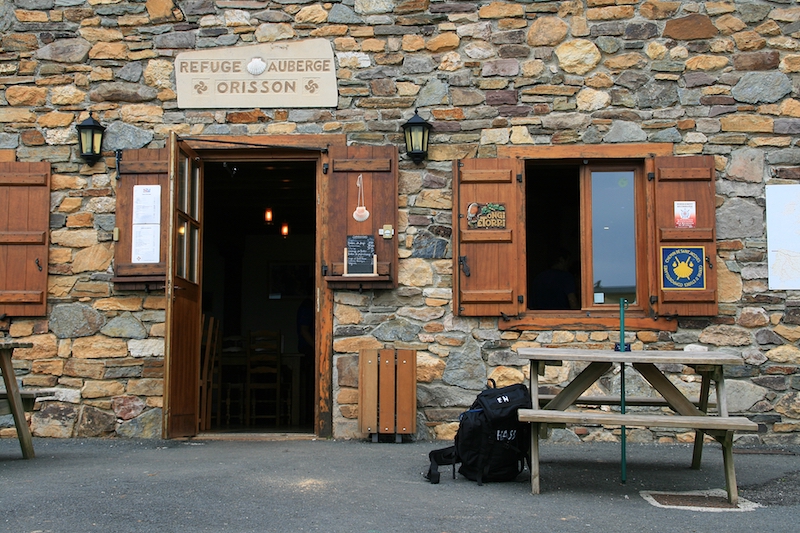 Pilgrims have been walking the Camino de Santiago for over two thousand years. This has given villages and towns ample time to perfect their amenities and you will rarely struggle to find a place to sleep. There are hundreds of pilgrims hostels, known as albergues, that line the whole route. These are run by either local councils, private landlords, churches or monasteries and are manned by teams of volunteers, many of whom were pilgrims who never left. They are extremely cheap, with some as little as €3 for the night. The majority though will be between €5-15 and can even sometimes be free when you show your pilgrims passport, or credencial, and might even provide a free hearty supper which you will eat communally. Albergues are by far the best place to meet fellow walkers and you can be pretty sure that you will find yourself each night at the local tavern, tucking in to a huge menu del dia (with unlimited red wine), excitedly chattering about the day just gone and the adventures ahead. In fact, there are times on the Camino that it feels like a massive pub crawl across Spain with friends. But instead of snakebites and chavs you get Rioja from the vineyard next door and a South Korean pilgrim.
Most of the towns along the route are now also equipped with bigger hotels with private rooms, should you be in need of a few more creature comforts for the night.
But wait, lets go back for a moment to discuss your pilgrim's passport. This is absolutely essential and you can get one from any major church or cathedral on the first day of your walk. It is a small booklet with spaces for stamps. It will bear your name, where you are from and whether you are completing the Camino on foot, by bicycle or on horseback. There will be spaces for stamps. This book proves you are a pilgrim (not that you need to be travelling for religious reasons) and is your entry card to the albergues (you can't stay without one). Each albergue has its own unique stamp and when you arrive in Santiago you present your full passport at the pilgrims office around the corner from the cathedral and you will be presented with your Compostela, the certificate which proves you have completed the pilgrimage.
How much does it cost to walk the Camino de Santiago?
Another beauty of the Camino de Santiago is that you can live on as little as 15 euros a day if you stay at the cheapest albergues and make use of their cooking facilities. Of course, that is doing it on the absolute cheap. Remember that you are in northern Spain away from the tourist hotspots which means prices are much lower than you would usually expect. You can buy fresh bread every morning from the local bakery for as little as 30 cents (about 20p) and cheap fillings from the supermarket. Then in the evenings you can either make use of the albergues kitchens, or buy a menu del dia from a small selection of resturants, which generally includes bread, a choice of starter, a choice of main, a desert and a whole bottle of wine for around 10-15 euros. That is not an exaggeration and on the Camino de Santiago you can be assured of huge helpings of soup and lentil stews with chorizo, absolutely perfect after a long days walk.
Of course, you can also live very comfortably on the Camino on a higher budget, with there being many large fancier restaurants in the bigger cities along the route.
What should I pack?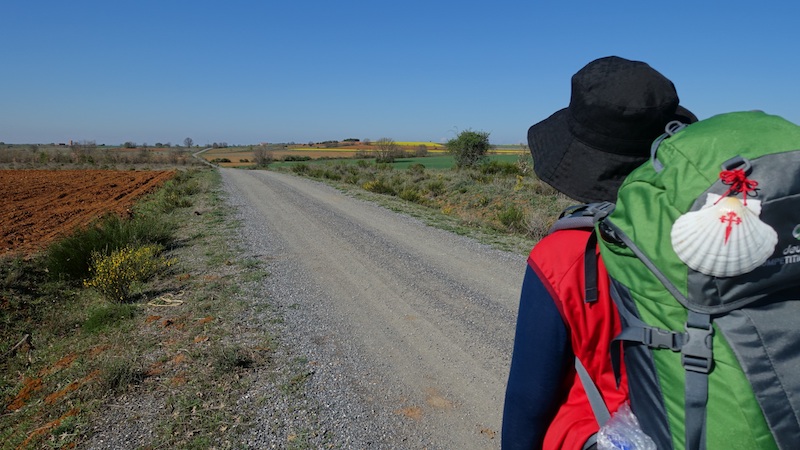 Well, this depends on what time of year you go, with the summer generally being very hot. The best advice I can give is to prepare for all kinds of weather. Spain is a huge country and the terrain and climate varies massively as you traverse it. The most important items you will take are your shoes. Remember you will only be relying on your feet to carry you for more than 500 miles so a good pair of walking boots are a must. Don't spare expense here as ill fitting shoes can cause blisters which could potentially end your trip. Go to your local outdoors shop and get them properly fitted, telling the sales assistant exactly what you need them for. Make sure you invest in ones with good ankle support, as you will inevitably roll your ankle at least once. Along with your boots, make sure you pack a couple of pairs of good walking socks and some Compede blister plasters, they are a godsend. Carry a pair of flip flops to let your feet get some air in the evenings.
Make sure you get a good guidebook. This will become essential reading. Just search 'Camino de Santiago' guidebooks on Amazon and you will get a decent selection. They vary in layout so if you have a chance have a read at your local bookshop or use the 'look inside' function on Amazon to see which you think will be easiest for you to follow.
For clothes, here will be some days when you are walking for seemingly endless hours with no shade or rest point in sight so light shorts and t shirts are essential, as well as a hat and sunglasses. However, you will also be crossing mountains and the weather can get very cold very quickly. If you are travelling in spring or summer, then you should be fine with just carrying a fleece, a waterproof jacket and some waterproof trousers. Don't overpack with clothes. Even though you might think you look good in a new shirt and jacket combo, it will be redundant on this trip and you will end up throwing it away. You soon realise your "essentials" when you are home just weigh you down on the Camino, forget those luxuries!
Also essential are a light sleeping bag and a good packpack.
Right. You are now prepared. You have bought your kit, updated your playlists, worn in your new hiking boots and are ready to go. Now is the hardest moment and that is walking out of that front door. Be excited. You are about to have the experience of a lifetime. I can guarantee that this journey will change your life and I am bloody jealous of you! Good luck, and remember to say "buen camino" to all those you pass. This includes the locals, as this is the first time you go on holiday where they will be genuinely happy to see you and keen to speak to you!
Preview photo: Collett's Mountain Holidays