There are loads of adventurous things to do in Scotland, but the Fife Coastal Path has to be up there with the best, offering 117 miles of spectacular scenery, wildlife and castles. Jacquetta Megarry, co-author of a new guidebook on the route, tells us all there is to know…
What is it?
The Fife Coastal Path opened in 2003 as an 81-mile route from North Queensferry (near Edinburgh) to Newport-on-Tay (near Dundee), and was extended at both ends in 2012 to 117 miles (from Kincardine to Newburgh).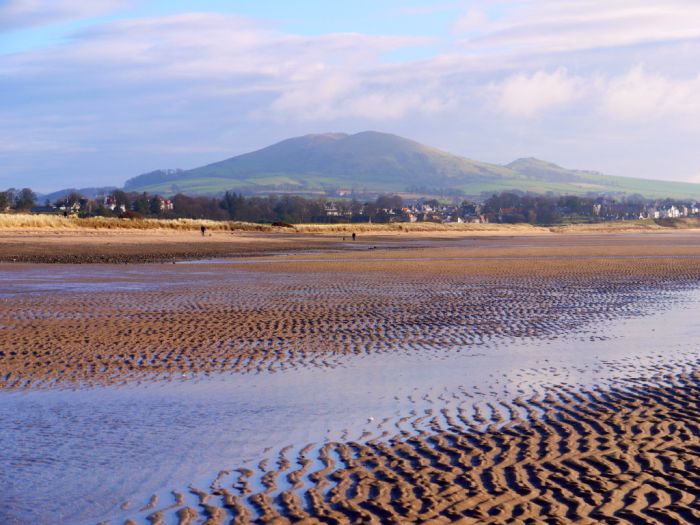 Where is it the Fife Coastal Path?
It follows the coastline of the Fife peninsula along the Firth of Forth, the North Sea coast and the Firth of Tay. It's best walked anticlockwise to put the prevailing wind at your back almost throughout. Reach the start from Glasgow or Edinburgh, and depart from the end via Dundee or Perth – depending on whether you opt for either or both extensions.
Why did you decide to walk it?
It's easily accessible from my home (Edinburgh), yet it has remote sections and challenging terrain. The Kingdom of Fife is more island than peninsula, and there are signs of its proud history everywhere: whitewashed fishermen's cottages, castles and ancient churches, and St Andrews – home of golf and of Scotland's first university.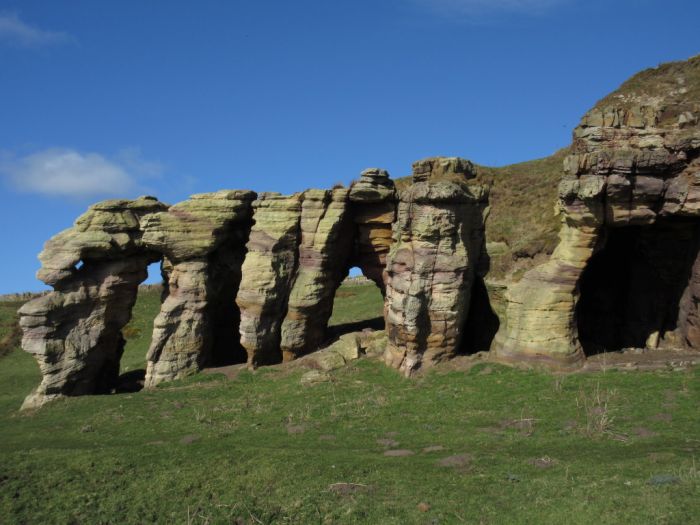 Photo: Sandra Bardwell
Did it live up to its appeal?
The coastal scenery was much as I'd expected, with beaches, sea stacks and caves. But there were some great surprises along the way: staring at a rock in Largo Bay – which arched its back and swam off; stumbling upon the Wemyss Caves, which house Britain's best collection of Pictish carvings; rounding the corner at Fife Ness where a breathtaking vista opens up to the Firth of Tay and hills to the north; following the Seashell Trail to the old Ice House in Tentsmuir Forest; and feeling moved by the memorial to the 1879 Tay Bridge disaster, engraved with the names and ages of all 59 victims.
I found further unexpected delights in two side-trips. One morning I did the Elie Chainwalk – a daring rock scramble above the waves, with chains as handholds. I had previously fallen off it, drowning a camera in the process, so it was deeply satisfying to return and complete it. At lunchtime I took the boat trip from Anstruther to the Isle of May, to see its puffins, seals, monastery and lighthouse. I finished with award-winning fish and chips and a pint of real ale – what a day!
How about the logistics?
The route is well waymarked and has plenty of B&Bs, except for the extensions at the start and finish where accommodation is scarce and the daily distances are long (17-18 miles). Advance booking is essential in Fife, especially when golfing events and arts festivals happen in its East Neuk, or graduation at St Andrews. Apart from a single hostel, there are no bunkhouses or hostels along or near the route and campsites are sparse.
Throughout most of the route there are plenty of cafes, pubs and restaurants, but none between Crail and St Andrews. That is also the section with the most challenges from terrain and tides.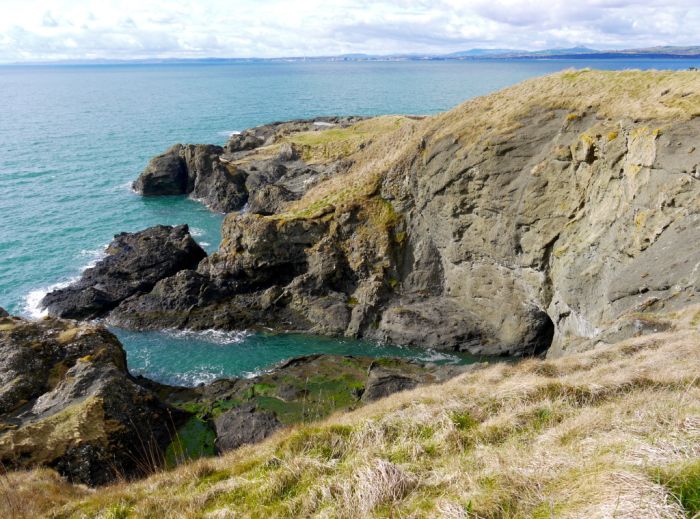 Photo: Jacquetta Megarry
Why should everyone else walk it?
This is ideal for those who like coastal scenery, wildlife and castles. It combines immense variety with access to creature comforts. It's mainly low-level with a high point of 850ft (260m), but it includes some challenging terrain. The going underfoot ranges from rocky and sandy beaches to cycleways and disused railway trackbed, from golf courses to forest tracks and includes only short stretches of minor road.
Fife Coastal Path: Fast facts
Trail length: 117 miles.
Start point: Kincardine.
End point: Newburgh.
How many days does it take to walk? 
Nine or 10 days for the extended route, but many people opt for the original bridge-to-bridge route (North Queensferry to Newport-on-Tay) in seven days. Allow an extra day for the Isle of May boat trip.
What should you pack?
Stout footwear plus crocs or sandals for beach-walking; and, as for any long hike in Scotland, hiking gear including recently tested waterproofs and blister protection.
When should you go? 
Ideally between April and September.
What are the dangers?
Tide awareness is vital in places, especially east of St Andrews and on the Elie Chainwalk.
What are the highlights?
Walking beneath the Forth bridges; coastal scenery with sea stacks, caves and beach-walking; castles, towers and churches; charming fishing villages; Fife Ness; Tentsmuir Forest; and the Elie Chainwalk and Isle of May (side trips).
Get the guidebook:
Fife Coastal Path by Sandra Bardwell and Jacquetta Megarry, published by Rucksack Readers (£12.99, www.rucsacs.com).