www.keela.co.uk | £124.95
The key feature of Keela's ProSport Adv Jacket is its waterproofing technology called System Dual Protection, or SDP. Keela says that the standard test method for breathable fabrics is conducted under dry conditions – conditions that in real life are only found in the Sahara Desert.
SDP is intended to be breathable in realistic conditions, both wet and dry. It achieves this by using two membranes with an air gap in between the two: as with double glazing windows, this gap should stop the build up of condensation by preventing cold air from coming into contact with warm air.
This double membrane also increases the jacket's durability, as the garment will still perform if the outer layer is damaged.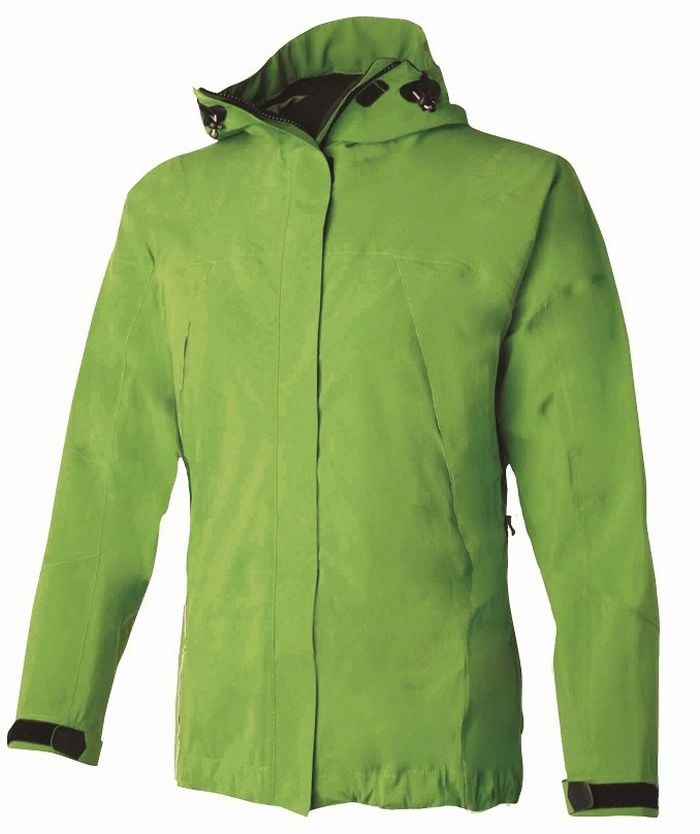 As well as the innovative waterproofing system, the jacket has a large hood which adjusts to fit the head well (although you do need to use two hands to make the adjustment). The two main pockets are high to keep them out of the way of a rucksack's waistband; they're also mesh lined for added ventilation.
More ventilation comes from mesh-lined zips under the arms, although the mesh stops them opening very far; the two-way main zip, and the Velcro-sleeves have lots of space to be rolled up.
The hem is easy to adjust with one hand; zip pulls are chunky for when you're wearing gloves, and there's a large storm flap over the main zip, held in place by Velcro, to keep the rain out at this weak spot.
The downside of the SDP system is that it means the jacket is heavy and a bit chunky, for me anyway. But if a light weight isn't your priority, this is a tough, practical jacket. It comes in lime green or black.
Keela ProSport Adv Jacket Verdict
The Keela ProSport Adv Jacket is a little bit on the heavy side, but it offers a good range of features at an affordable price.