Holme Fell in the Lake District offers a sense of adventure that belies its easy climb – great for young families, says Daniel Start.
With two young families in tow, we were looking for a simple yet wild adventure. Holme Fell is a lovely, low (317m), family-friendly fell with a heather-clad top and huge views down over Coniston Water, out of all proportion to the effort required to the scale the peak. The path starts from the southeast corner of the exciting flooded quarry of Hodge Close, a deep, seemingly inaccessible azure amphitheatre with a waterfall, several huge caverns and an old railway down at water level. We kept the kids under close supervision around the edge, and wondered if it was possible to get to the bottom.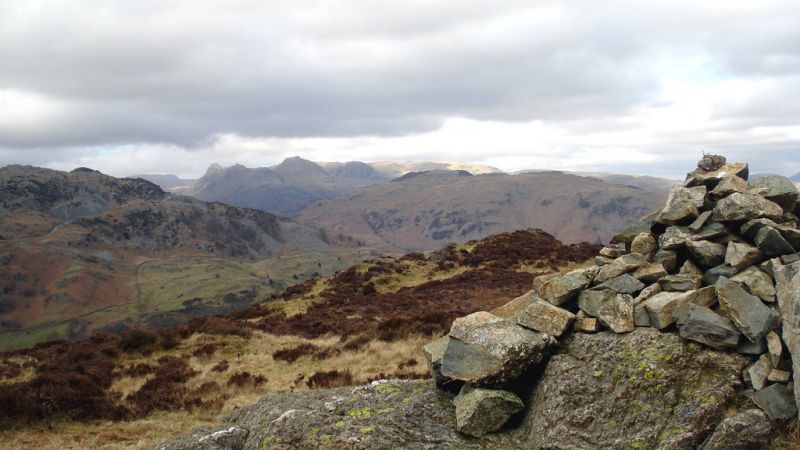 Photo: Peer Lawther 
Moving on, we gently headed up into the woods reaching some mine ruins at 300m, then kept climbing to a delightful little lake where we had a swim. This is an old reservoir that warms up nicely in the sunshine. From here we bushwhacked up towards the fell, keeping to the right, and eventually finding the faint path that curves to the summit and cairn. Even on a Sunday in August we saw no one, but the downside is that the paths are vague, and you may meet some boggy bits. Try to pick a route that follows the rocky outcrops.
The route down took us through the ancient oaks of Harry Guard's Wood, and then back above Yew Tree Tarn and along the lane near High Yewdale. On returning to our cars we eventually found a way down to the quarry lake. There is a secret wooded path into Parrock Quarry behind (to the north east – follow the lane to the cottages and take the footpath to the right). Descending into a lost world of tangled trees and vines, the path eventually brought us to the huge caverns and the shore. Amazing!
Stay in Holme Fell
Hodge Close is north of Coniston on the A593, signed 'Hodge Close only.' You can rent one of the old miner's cottages (www.wythebank.co.uk), but we camped south of Coniston at Hoathwaite Farm, a simple National Trust site near the shore.
Guides and maps
Take OS Explorer map OL7 (South-eastern area). The Wild Guide to the Lake District and Yorkshire Dales by Daniel Start (£15.99, Wild Things Publishing) has great ideas for wild swimming and other adventures in the area and is also available as an app.