PERFORMANCE outdoor gear is only half the story. Behind the technical FABRICS and iconic logo lies the HEARTWARMING tale of the children and families whose lives have been TRANSFORMED, thanks to this British manufacturer
What if I told you that the last pair of NosiLife trousers you bought touched the life of a disabled child? And that the Trek boots you're thinking of treating yourself to this winter could help a girl in Bangladesh to become a doctor?
ORIGINS
Craghoppers is a brand with its roots firmly fixed in the outdoors. The company was established in 1965 by adventure enthusiasts Brian Gaskin and Roy Holmes, who sought inspiration in the wilds of the Peak District. Their aim was to produce a line of clothing that would stand up to life in the harshest environments.
Since then, Craghoppers has become a global brand as part of the Regatta group, supplying the likes of Levinson Wood and Pip Stewart with expedition gear, and developing clever technical fabrics like its signature NosiLife anti-insect clothing.
THE REAL STORY
If you ask Craghopper's owner Joanne Black why she started helping a school in Bangladesh, she will tell you about the time she was travelling between factories on a buying trip. "A disabled boy approached the car to ask for money," she recalls. "I really wanted to help the boy, to give him some money, but I realised that wasn't the answer. He needed a way to be self-sufficient. I wanted him to have an education and the right start in life," she explains.
Disabled people and their families have very little support in Bangladesh. Joanne wanted to address this at the root. She was fortunate enough to meet local educator Dr Shami, who'd already set up three schools in Bangladesh for children of mixed abilities.
These schools offer support to children living with physical and intellectual disabilities while also welcoming mainstream pupils who would otherwise miss out on an education. Joanne modelled this in helping to set up a new school. "I also felt it was crucial to offer a free school meal to all pupils," she adds, "to ensure they have at least one nutritious meal a day." A basic necessity many families struggle to meet.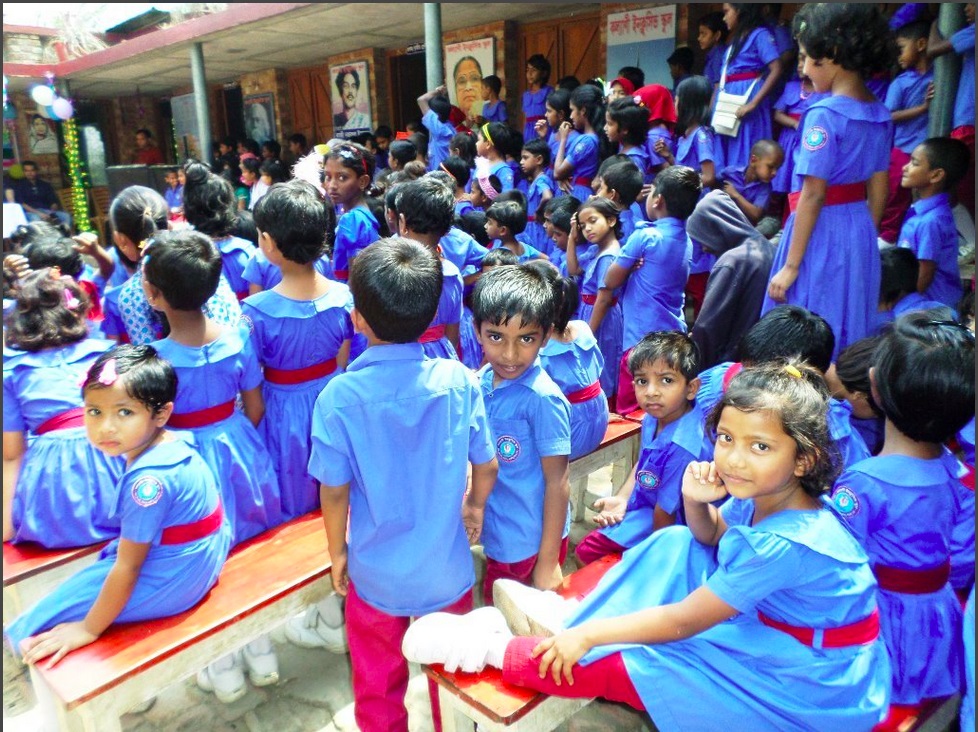 In 2008, Joanne helped set up Savar Protibundi Foundation School, including a library for its pupils and funding for its teaching staff. Since then, Craghoppers has been intrinsic in providing ongoing support for the school, thanks to the tireless efforts of the group's Sustainability Team. Happy Roy is a local woman based in Savar who, as well as working for the Regatta group, acts as a vital link between Craghoppers and the children and families at Savar.
"Regatta is like family to me," smiles Happy. "In addition to all my work, they have given me the opportunity to be involved in various social activities.
I've been pleased to be able to work at Savar. The children think of me as one of their own, so they will let me know of any of their requirements. I can meet their needs through the group, and I'm delighted to be able to help these children."
Amina Islam and her family live half a mile from the school; her daughter is in class one. She says: "In this school, Regatta answers all the needs of our children. We are very happy with the food they give to our children because we cannot give them healthy food ourselves. Regatta also takes care of the children's education."
LIFE LESSONS
It's common for girls to leave school early or to not attend school at all in Bangladesh. Providing children — particularly women and girls — with a means to learn is key to the work Craghoppers does there.
One such pupil is 22-year-old Joy. Due to graduate this year, Joy has trained as a librarian at the Savar library. Now, she offers an invaluable service to fellow students in a skilled job that she loves. "The children are very happy to have such a beautiful library," she enthuses. "They come to the library to read books and also collect books to take home to read."
Unemployment and a lack of academic skills aren't the only difficulties faced by young women in Bangladesh. Basic female hygiene is neither common knowledge nor something that's taught. "I was shocked at the level of education for girls," confesses Joanne, "and the lack of knowledge of their own bodies and basic women's health issues."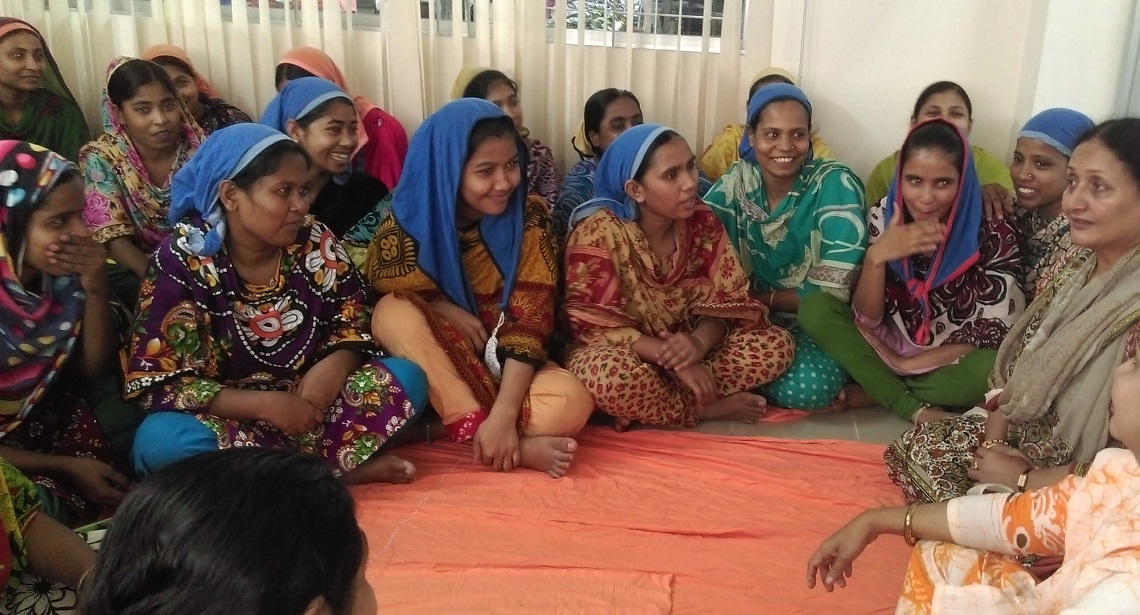 Following on from the success of Savar, Joanne set up the RHEP Women's Health and Education Programme, to help raise awareness of basic female health practices. RHEP has provided education to over 15,000 women to date through its peer training system, which empowers female workers to pass on vital health information to co-workers and to the women and girls in their own villages.
Shabana has been working as a quality inspector for Craghoppers at Capital Fashion since 2014. Since taking part in the women's health and education training, she's picked up essential self-care skills which she's been able to share with other women. "I've learnt about waterborne diseases, mental health, and sexually transmitted infections," she explains. "I am very happy to be doing this training."
Happy also supports the factories with the women's health and education programme. "We have already completed the training in nine factories," she says. "The most interesting thing is not only the women in the factories that have learnt a lot, but also I myself have learnt a lot about health."
FORWARD THINKING
Joanne's plan for the future is to develop the RHEP programme and to inspire more children in Bangladesh to go on to further education. "We've just added more modules of learning to the RHEP curriculum including family planning, and we're also looking at financial planning, too," she reveals.
"We've also just started a Scholarship programme in the final year of the school which we hope will equip the children with the skills and knowledge to take their education to the next stage. I would love to see the next generation of nurses, doctors, and lawyers coming from Savar," she smiles.
To find out more about Craghoppers' ongoing work in Bangladesh, see www.craghoppers.com