WANT
YETI TUNDRA 45 COOLBOX
The weather outside is frightful — so why on earth would you want one of these? Summer camping trips and sunny BBQS may seem like distant plans right now, but the YETI Tundra puts the 'cool' into coolbox. And if you lust over gear the way we do, then there are plenty of reasons to add this bad boy to your Christmas list.
For one, it's the best-looking cool box there is. Fact. Cool boxes have never been the trendiest of outdoor adventure necessities, but YETI is changing all that with its slick styling and avid Insta following. Just have a quick shufti online and you'll see what we mean.
Aside from its impeccable looks, this cool box delivers on the performance front, too. It boasts space for up to 28 cans or 15 kilos of ice and will keep things chilled for days thanks to the three inches of PermaFrost insulation built into its walls. This thing's been tested in Texan heat, so whether you're camping, vanning, or just chilling out with friends in your favourite beauty spot, you won't have to worry about things warming up or going off.
As efficient and aesthetically pleasing as it is, there's no denying the price tag is steep. Nearly 300 quid is a lot to fork out on a cool box. But whereas your average cooler is made from injection-moulded plastic that's liable to crack under pressure, the Tundra is forged from virtually indestructible rotomoulded plastic in the same way as a canoe.
The brainchild of outdoor-loving brothers Ryan and Roy Seiders from the USA, these guys set out to design and build a cool box that's up for whatever you are.
It's even bear-proof, so you won't have to share your brewskis with Yogi. And if you can't wait till the warmer weather arrives to try out your new toy, a winter campfire with friends is the perfect way to break it in.
Available in a variety of colours.
£299.99 | uk.yeti.com
---
NEED
SIENNA 2 WINTER BOOT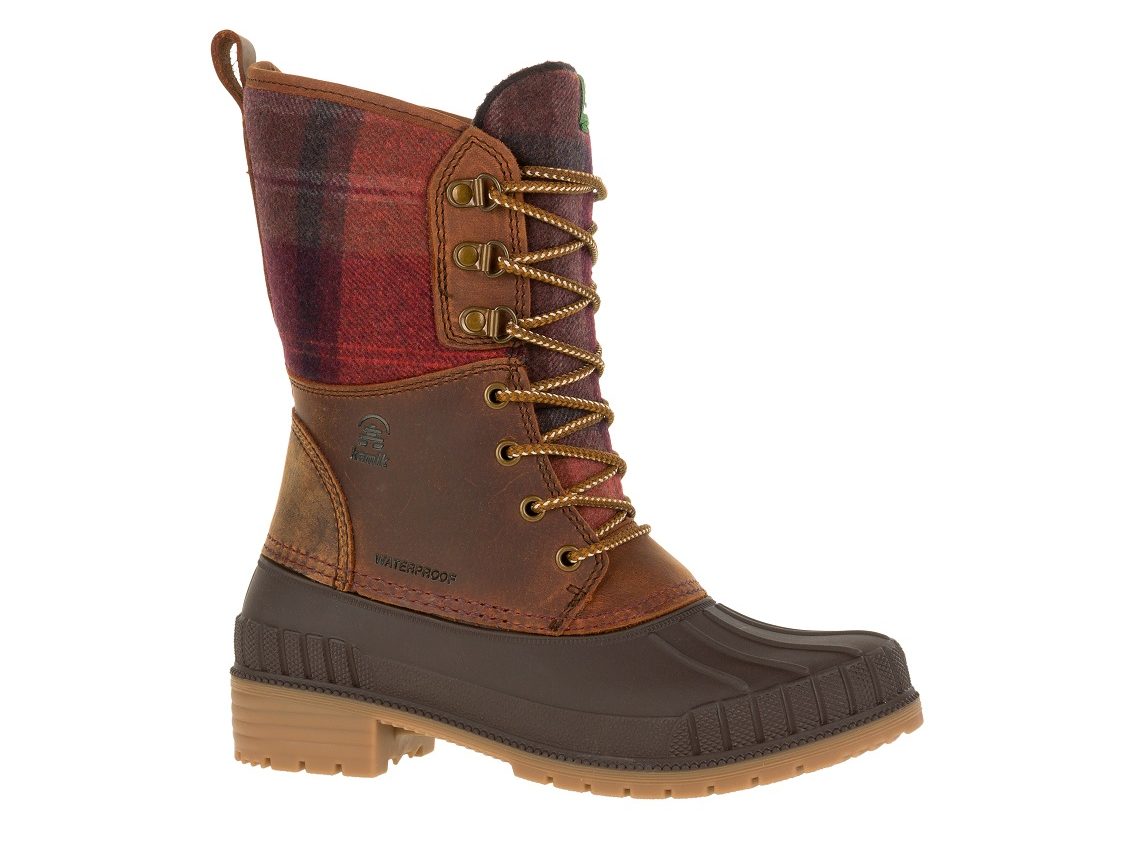 If there's one country that knows a thing or two about winter gear, it's Canada. In a land where temperatures can drop to -60C and 1.5m of snow can fall in a single day, you better believe these guys have the edge when it comes to kitting themselves out for cold weather. And what's more important than keeping your feet warm and dry when you're up to your waist in the white stuff?
With its Canadian heritage, Kamik's Sienna 2 is the boot that all other winter footwear aspires to be. It's built to cope with just about anything the cold weather can muster, happily seeing off temperatures down to -20C, thanks to its wicking insulation, which keeps the warmth in and the moisture out.
Inside, you get a moulded EVA footbed that's been treated with Cleansport NXT — a non-toxic, odour-eliminating treatment that breaks down pongy composites organically, so you can be sure of snug, sweet-smelling feet!
Outside, its waterproof credentials are excellent too, with a sturdy rubber sole and shell top, and taping around all stitches and seams, to stop any leaks in their tracks. The leather and flannel knit upper, which gives these boots their stylish good looks, is also water-repellent. Underneath, the self-cleaning tread is a welcome feature when tramping through the winter wilderness, and the nice deep lugs mean you can be sure-footed in both snow and mud.
Despite all the heavy-duty cold-weather features, these boots are surprisingly lightweight. Their classic styling means they'll perform just as well worn over jeans down the pub as they will out on a wintery walk. Plus they're made from 100% recycled materials, so you can feel as good as you look when wearing them.
Available in a variety of colourways and men's styles, too.
£129.99 | available in stores and online nationwide