THE HIGH LIFE
Since gaining his MOUNTAIN LEADER qualifications while still at university, JON GUPTA has spent his entire professional life in the mountains. From taking clients up INFAMOUS peaks like K2 (8,611m) and Everest (8,849m) to helping them achieve WORLD FIRSTS (as well as bagging a few of his own) Jon's role as a mountain guide and Montane ATHLETE has seen him ascend some of the world's HIGHEST summits again and again. Here, he shares what it's really like living the high life
I'm writing this from Pobeda basecamp (3,800m). It's deep in the Tien Shan mountains of Kyrgyzstan. We're camping on the glacial moraine at the side of the enormous South Inylchek Glacier.
At either side of the camp are two big, 7,000m peaks – Khan Tengri and Pobeda – and these in turn are surrounded by a vast sea of 5-6,000m mountains. At the moment, the weather is in a low-pressure cycle, which is bringing high winds and afternoon snow showers. Hopefully, this will pass in the next few days…
A NEW RECORD?
So begins my 'chat' with professional mountain guide and Montane athlete, Jon Gupta. One we're having to conduct via email because as we go to print, Jon's right slap-bang in the middle of a record-attempt expedition…
"Many moons ago I received an email with two images [of mountains] attached and the words: which is the most beautiful? One of them I recognised immediately as Ama Dablam (6,812m) and the other I didn't recognise at all, but it was stunning." He recalls. The second image was of Khan Tengri (7,010m). The perfect-looking pinnacle in every way, Khan Tengri is a strikingly majestic mountain in the lesser-known Tien Shan range of Kyrgyzstan. It looks like a mountain should. "Google led me down a rabbit hole and I learnt that Khan Tengri was one of five 7,000m-plus peaks that collectively made up something called The Snow Leopard Award," he explains. "Three of the peaks are in Kyrgyzstan and two in Tajikistan."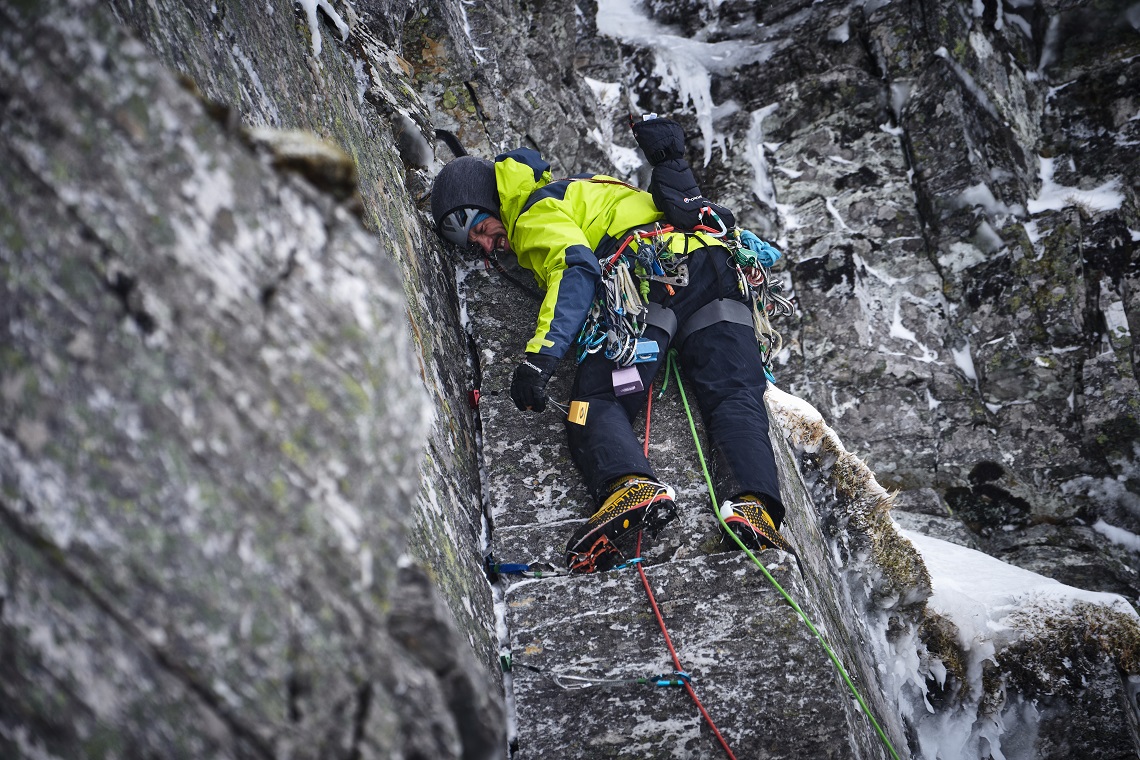 In 2012, Jon suggested to his friend Nick that they should attempt to climb the five Snow Leopard mountains in one season. In July that year, the pair flew to Kyrgyzstan to start the expedition. "We were unsuccessful on the very first one, Peak Lenin (7,134m), where we were stormed off from high camp and left somewhat deflated," Jon admits. "But then we went on to climb the following three peaks in just 28 days — Peak Korjenevskaya (7,105m), Peak Communism (7,495m), and Khan Tengri — before heading home."
In 2014, Jon and Nick returned to Tajikistan and did the first British ski descent of Peak Lenin. They then went on to tackle mountain number five in the Snow Leopard Award, the legendary Pobeda. "Pobeda's reputation is enormous," says Jon "It's a big, dangerous mountain. Just this week, two people died on the route. In 2014, we left Basecamp feeling strong and psyched. On the second day, we were making our summit push and climbing really well.
Just above Camp 3 (6,100m) some climbers above us accidentally dislodged some rocks and I was hit really hard. It totally obliterated my helmet and I was knocked unconscious with blood pouring from my head," Despite wearing headgear, the rock had split open Jon's skull, leaving a gash over 7cm long and more than a centimetre deep.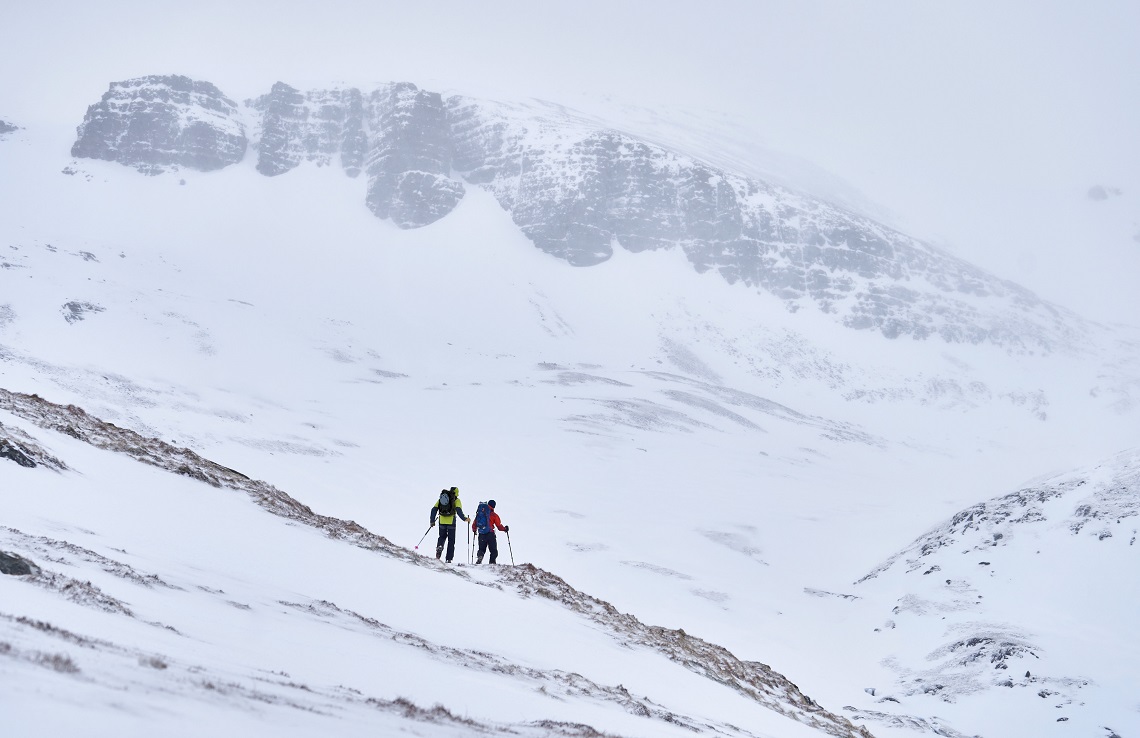 Thanks to his climbing partner's quick reactions, the pair were able to safely descend the mountain to Basecamp once Jon regained consciousness, but their 2014 attempt on Pobeda was over. Now, seven years later, he's back at Pobeda Basecamp, to finish what he started. If successful, Jon will become the first British climber to complete the Snow Leopard Award.
"Thus far, we've only done one small foray out of basecamp to deposit some equipment at the point where we join the main glacier en route to Camp One," Jon explains, excitedly. "If the weather allows, my friend, Rob, is really keen to climb Khan Tengri (7,010m) too, which we might just have enough time to sneak in if we're not too exhausted from Pobeda. Right now, we're mostly relaxing in Basecamp, passing the hours reading, playing scrabble, and watching the weather forecast each day."
PLANTING THE SEED
Jon, it seems, was made for a career in the mountains — in fact, he's never done anything else (though when pressed, he says he'd have liked to have had a bash at being an artist, and still has designs on becoming a helicopter pilot). Growing up, Jon spent all his free time outside; mountain biking, fishing, camping, and enjoying hiking weekends in Mid-Wales and Dartmoor with his family.
After completing his A-Levels, he seized the opportunity to make his first big trip, an organised expedition to Belize, and everything fell into place.
"It undoubtedly changed my life," Jon shares. "I fully immersed myself in [the experience]; it might well forever remain the best expedition I'll have ever done. The moment of realisation that this could be a potential career when I discovered that my expedition leader was being paid to be there?! After that, I spent hours questioning him about expedition life and the multifarious opportunities it had given him. I instantly wanted in."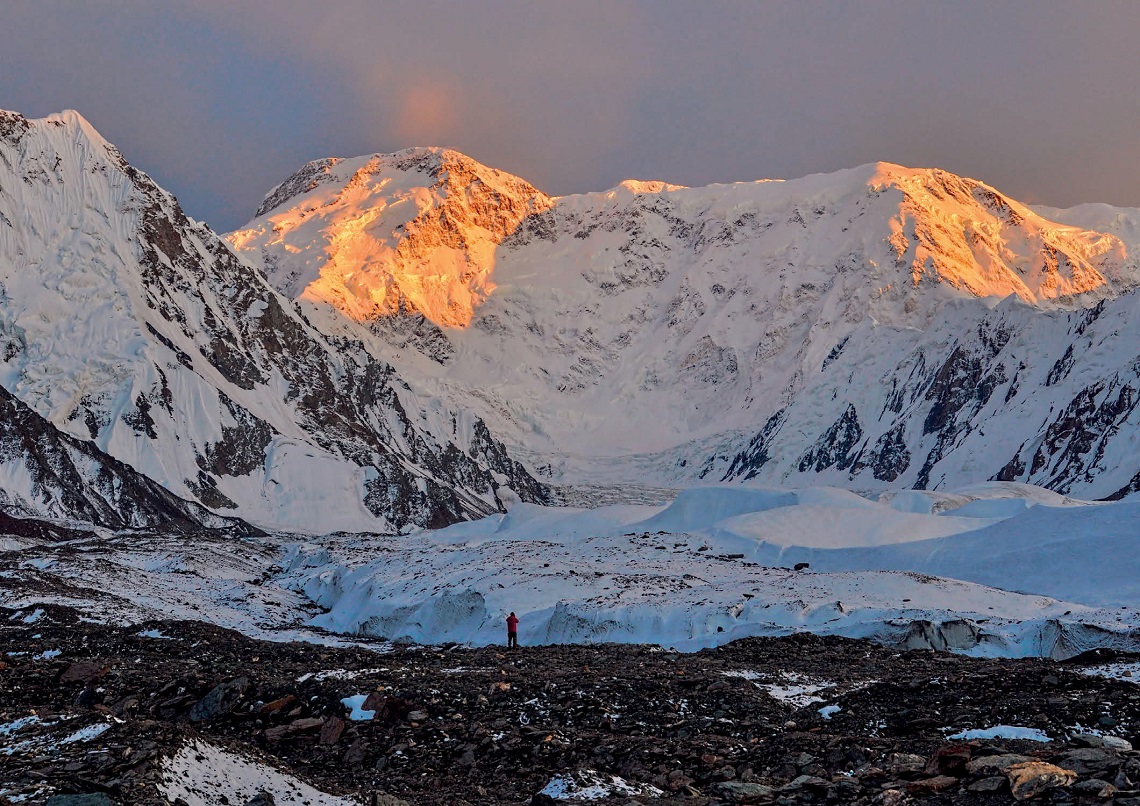 From Belize, Jon migrated to the mountains of the UK, to gain his Mountain Leader qualification, the first step for anyone seeking a career in the outdoors. "I loved every single minute!" he enthuses. "I got to work alongside some truly inspiring leaders who gave me a wonderful and honest insight into exactly what was possible within the boundaries and realms of the great outdoors."
Having got a taste for leading groups up and down peaks, Jon knew the mountains were calling.
"My first big mountain expedition was Elbrus in 2008," he explains. "I went with some friends, and we organised the entire expedition ourselves. We were completely self-sufficient. We had a failed summit attempt due to bad weather but tried again a few days later and were successful. I distinctly remember being in an inordinately noisy tent at 4,100m while a storm battered us from all angles but thinking, 'Wow, this is pretty real!' The views from the summit were incredible; I'd never seen anything quite like that. I also remember feeling just so fantastic — almost euphoric."
Elbrus ignited a passion for high-altitude mountaineering and during the next 12 months, Jon and a friend organised successful expeditions on South America's Aconcagua (6,961m) and Alaska's Denali (6,190m). By now he'd passed his Rock Climbing Instructor qualification and was working towards a Winter Mountain Leader qualification, too. Inspired by the likes of Voytek Kurtyka, Jerzy Kukuczka, and Ueli Steck, Jon's career in the mountains was beginning to take shape, and since then, his life's been one long adventure.
"My favourite ascent to date would have to be K2," he reveals. "It's one of the most well-known and revered mountains in the world, and rightly so. This was also my first time visiting Pakistan and it completely blew me away, surpassing every expectation I had. Everything about the expedition went really well. We had a small but fantastic team of Sherpas, Pakistanis, and members — my client and I joined a bigger expedition group.
When the summit rotation finally came around, we were all very well rested and acclimatised. The forecast was sublime, and the stars seemed to align. As we left Camp 4 there was a multitude of stars, firm neve snow*, and not a puff of wind. Simply incredible — spellbinding!"
Not all ascents go smoothly, of course, and it's almost always weather-related. Jon's 2014 tandem attempt on Peak Communism in Tajikistan — the 50th highest mountain in the world, was one such expedition. He recalls: "Peak Communism is a colossal mass of a mountain, and nobody had set foot on it for over a year prior to our attempt. We broke trail for six days to reach high camp and then went for our summit push. In true and pure Alpine style, we climbed as a pair, up the final face and onto the corniced summit ridge with a little cloud coming in and out.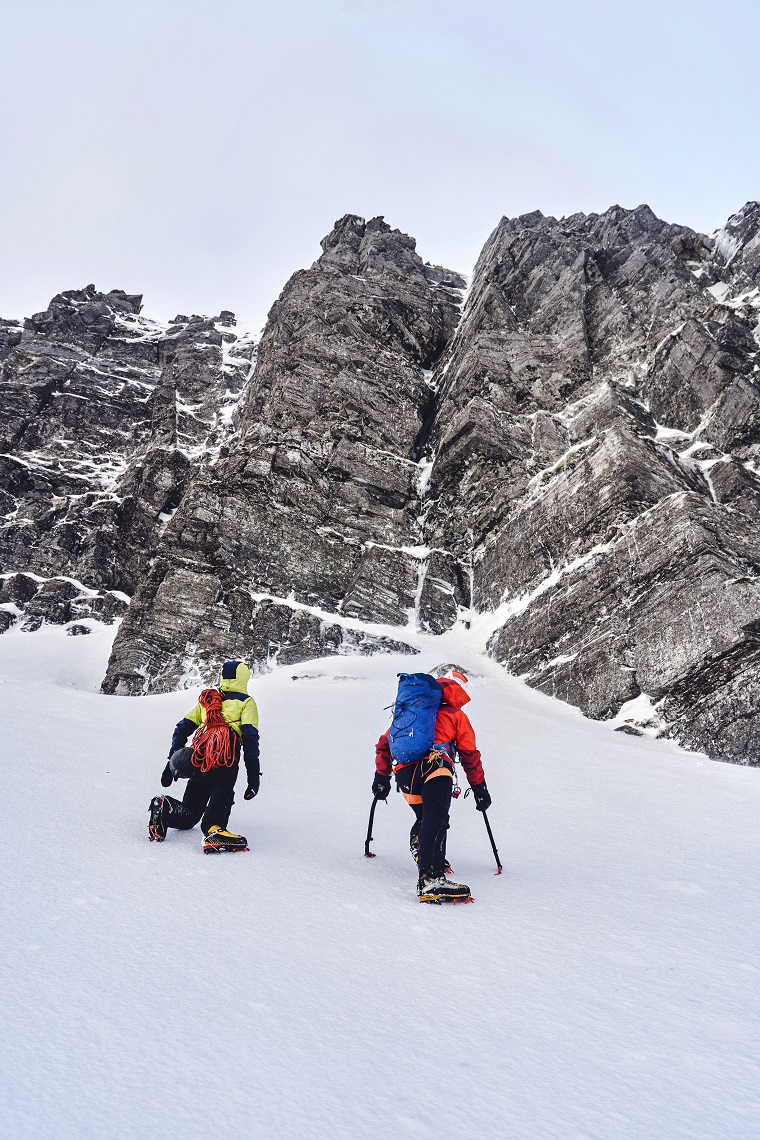 The entire climb had been shrouded with doubt and uncertainty, and even then, only 100m from the summit, we had no idea if we were going to make it or not. We'd taken food and gas for six days but arrived back into Basecamp on day eight. A little broken, needless to say, but really happy." "Rarely an expedition goes by where there isn't bad weather, snow conditions, or an unforeseen setback. Equally, most of the time, these are largely manageable and usually result in a few extra enforced rest days at worst," Jon reasons.
"Mentally, though, these can be tough. You always feel like you should be doing 'something' on these big trips. I've learnt that resting, doing nothing, is invaluable for the recovery of your body, mind, and muscles. Patience, self-belief, and unrelenting positivity have been my hardest-learned lessons," he says.
LEADING THE WAY
Aside from the mountaineering itself, Jon's career as a guide brings with it a whole other kind of satisfaction — working with clients to help them achieve their own high-altitude dreams. "I absolutely relish the responsibility and all aspects of organising and leading these expeditions. It feels truly fantastic," he effuses. "From the initial emails and phone calls, all the way through to making the difficult and occasionally gut-wrenching decision to turn back if necessary. My life has become intrinsically linked to guiding these high-altitude expeditions."
"My proudest moments are witnessing the successes of my clients as they achieve their goals. Knowing that I've done everything humanly possible to facilitate someone else's success is incredibly rewarding."
In 2018, Jon organised and led Australian adventurer Steve Plain's record-breaking '7 Summits Speed Record', ascending the highest peak on each of the seven continents in the fastest time possible. This was an exceptional record attempt in more ways than one; four years previous, Steve had sustained a spinal neck injury while swimming that left him partially paralysed.
"I deliberately chose not to climb the first of the Seven Summits so that the record would be solely Steve's, and my decision-making and aims wouldn't be affected or influenced in any way by any possible records of my own," says Jon. "We climbed together around the rest of the world, and on 14 May at 07:30, Steve took his final steps onto the summit of Everest and that's where the clock finally stopped: 117 days, six hours, and 50 minutes — a new Guinness World Record! Watching Steve struggle for words on the final summit as his achievement began to permeate to his heart, is one of my proudest moments to date."
Over the course of his career so far, Jon's made multiple ascents on some of the most challenging and dangerous peaks on the planet including 14 on Elbrus (5,462m) and 11 on Ama Dablam (6,812m). Earlier this year, he completed the High Double for the second time, summiting Everest (8,848m) and Lhotse (8,516m) on consecutive days alongside client Becks Ferry.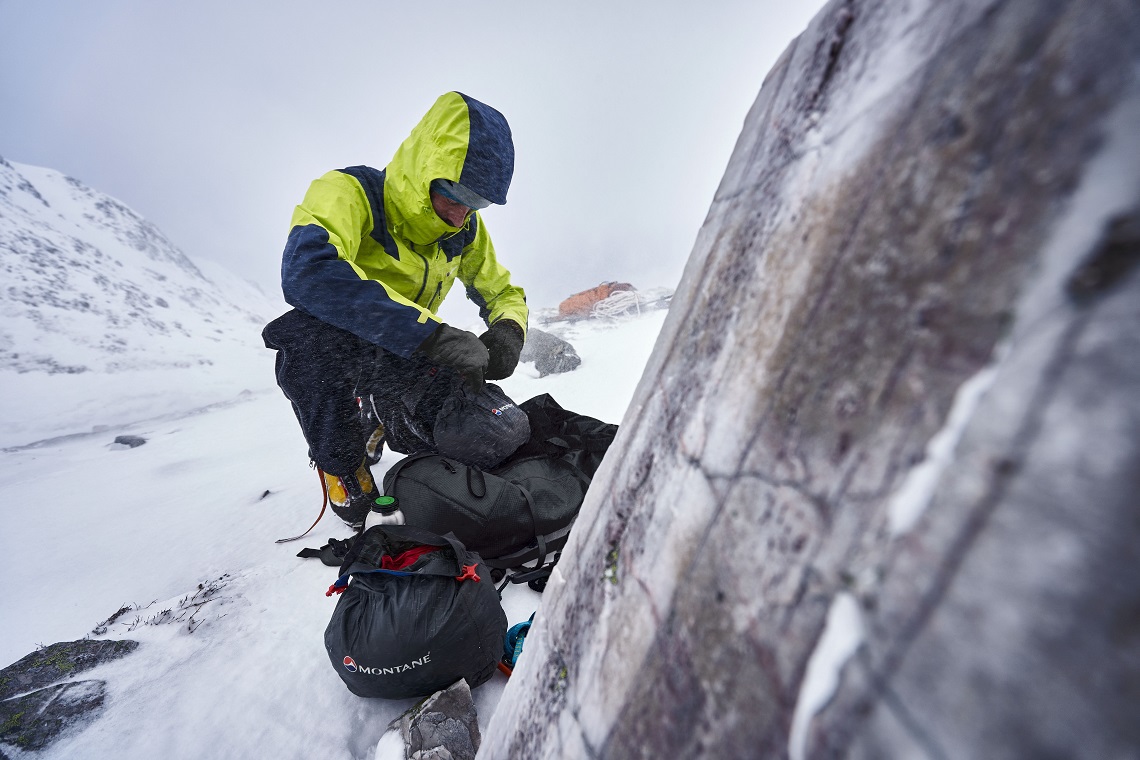 "I've always been acutely aware of becoming complacent on mountains I've climbed multiple times, but so far, I don't believe I have," he asserts. "I think if I were to continuously ascend and descend the same mountain each month, then I would be at risk of this. But it's usually only once a year for each mountain, sometimes more for Kilimanjaro, so I actually relish the opportunity to return.
I try to use my previous experiences to make each expedition better than the one before." Having climbed mountains the world over, in all kinds of conditions, Jon's experience of leading high-altitude expeditions is vast and varied.
"I've always had a much deeper-rooted affection for the winter conditions. But I think change is paramount and the luxury to be able to transition between summer and winter keeps the love and drive for winter suffering alive!" he jokes. "Winter climbing is all-encompassing. It totally beguiles me. I find I learn so much more about myself and mountains in such extreme conditions. It is full on, and I love it."
But the best part? "Simple — going home! Once you've made the decision to finish the expedition and return home, a colossal weight is lifted and there's a feeling of deep relief. This is immaterial of whether you reach the summit or not. There's suddenly so much to look forward to. Warmer temperatures… the scent of cut grass… trees in full bloom… hot showers… friends and family….and of course, your own bed!" [Jon's number-one luxury item on a long expedition is a blow-up pillow, which he cites as 'an absolute game-changer'.]
"Very few things can surpass going home. The process of closing an expedition and returning home is a very positive one and I really relish this feeling. Every end has a new beginning." Follow Jon on Insta: @mountexpeds and at www.mountain-expeditions.co.uk