Three professional PADDLERS give us the lowdown on their FAVOURITE UK spots messing about on the WATER
LOWER DEE, NORTH WALES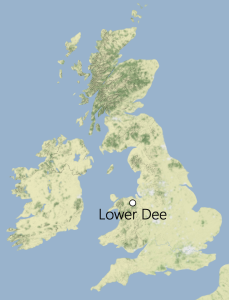 The River Dee — Afon Dwfdwy in Welsh — flows out of Llyn Tegid near Bala, through Wales and England, before passing through Chester where it becomes tidal.
Famous for whitewater, the town of Llangollen where this trip begins is an adventure hub with loads of places to hire kit and guides, and countless places to stay.
From Llangollen down to Erbistock is a 13-mile section with a remote feel — I think it's the best easy whitewater trip in the UK. The river passes under some stunning bridges including the World Heritage Pontcysyllte Aqueduct.
Unlike most UK rivers of this grade, there are no long flat sections; with every corner comes another rapid. Plus, it always seems to have just the right amount of water and is stunning in all seasons. I've guided this trip many times with experienced paddlers and complete novices alike and it never fails to impress. Especially the pub at the end.
The Venture Afon is an excellent canoe to take on the rapids of the Lower Dee in style and confidence, whether tandem or solo, www.venturekayaks.com.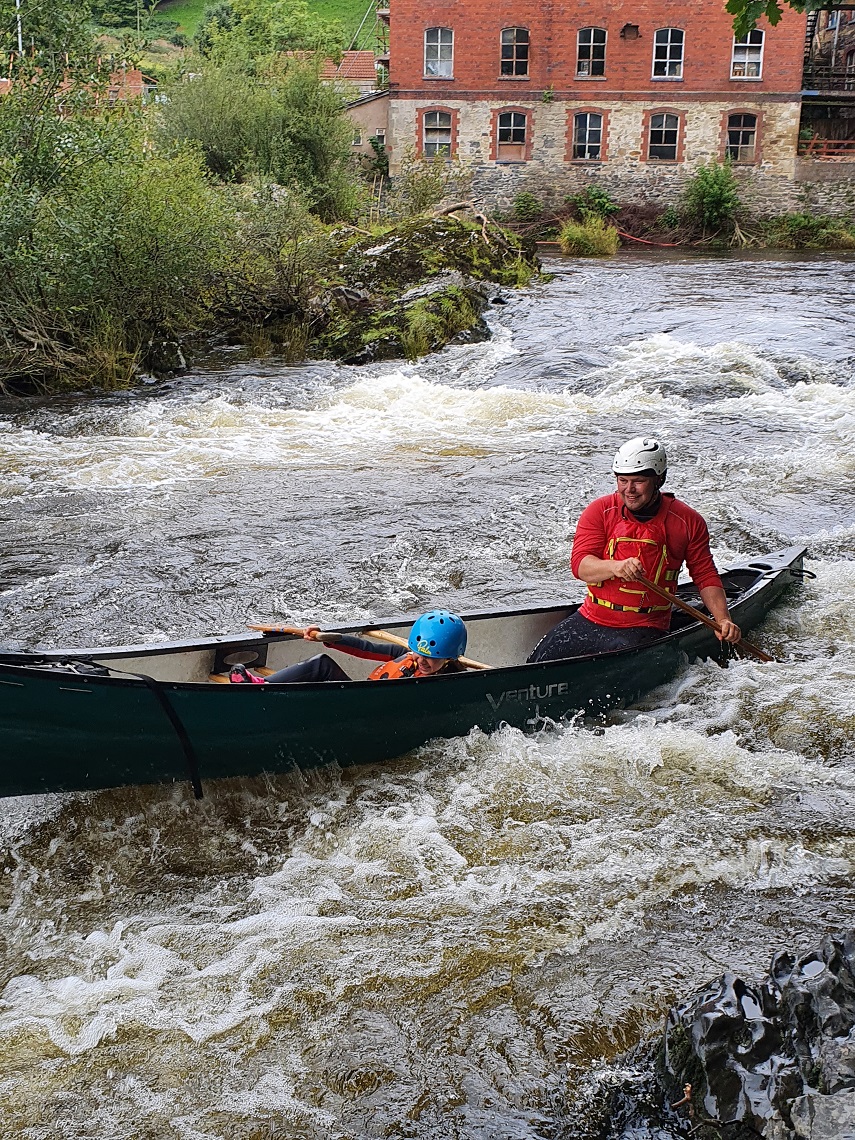 ---
RIVER WYE, SOUTH WALES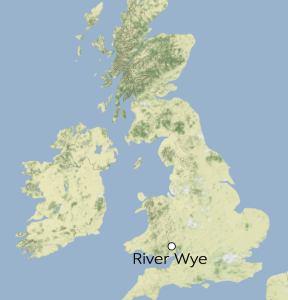 One of the longest rivers in the UK, the Wye is ideal for multi-day trips.
Here, you'll find established canoe hire and everything from camping and yurts to pubs and B&Bs.
A trip down the river takes you through upland Welsh valleys and rolling English countryside, bringing you out in the Lower Wye Valley, where you'll find towering limestone outcrops like Symonds Yat and the Seven Sisters.
While the river isn't noted for its rapids, it does have some gentle excitement, particularly in the upper reaches around Hay-on-Wye. The most significant rapid is at Symonds Yat. British Canoeing owns the riverbanks here and maintains the rapid which has been a popular training ground for those looking to improve their water skills since at least the 1950s.
For the perfect kayak to explore this river, look out for the Pyranha Ion. Coming soon! www.pyranha.com.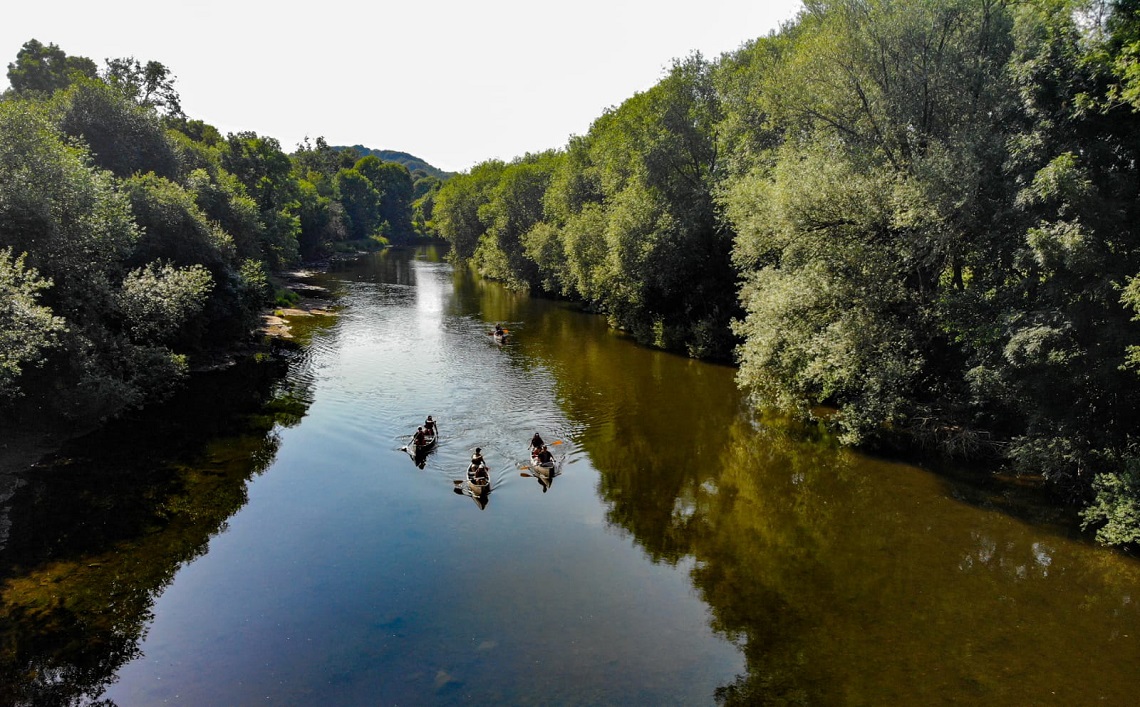 ---
ULLSWATER, LAKE DISTRICT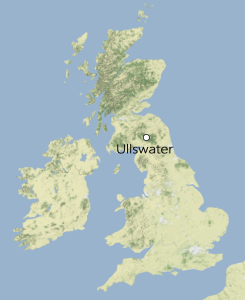 A large natural lake, nestled at the foot of the Helvellyn Range with multiple islands and bays.
As with all large bodies of water, conditions on Ullswater vary with the weather.
On windy days, you'll need to seek respite close to shore behind the rocky outcrops and islands.
In the height of summer, the lake is a paradise for paddling and swimming, particularly the southern end near to Glenridding.
At 7 miles long, it's possible to paddle the full length of the lake and back in a single day.
The Venture Islay Cruiser kayak will allow you to unwind on Ullswater in comfort, www.venturekayaks.com.
---
LOCH AWE (SCOTLAND)
Loch Awe is over 25 miles long, making it the longest freshwater loch in Scotland. Remote, yet easily accessible, the southern end is popular with anglers and the northern tip with tourists.
The middle reaches, however, are largely free from people with just a single track road following the shores. Castles are in abundance here — some on the shores — and are several located on the Loch's collection of over 30 islands and *crannogs.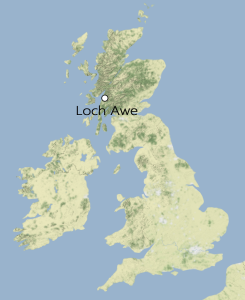 Paddlers are among the few who can visit these pieces of history in the stunning surroundings of the Scottish Highlands.
The distance and remote location make this an ideal multi-day trip.
Camping along the shoreline is quite easy, the northern shores offering a more remote feel with lots of shelter provided by the islands, bays, and outcrops.
For those with limited time, the North Eastern offers a taste of everything.
The tiny village of Dalmally and surrounding areas have a few pubs, hotels, and small shops. Nearby Tyndrum is a better base with campsites, hostels, and more choice of shops. The Venture Prospector 165 is the optimal canoe for two adults to enjoy a truly wild expedition on Loch Awe, www.venturekayaks.com.
Adam Robson, Advanced Performance Whitewater Coach & Partner at TNR Outdoors www.tnroutdoors.co.uk.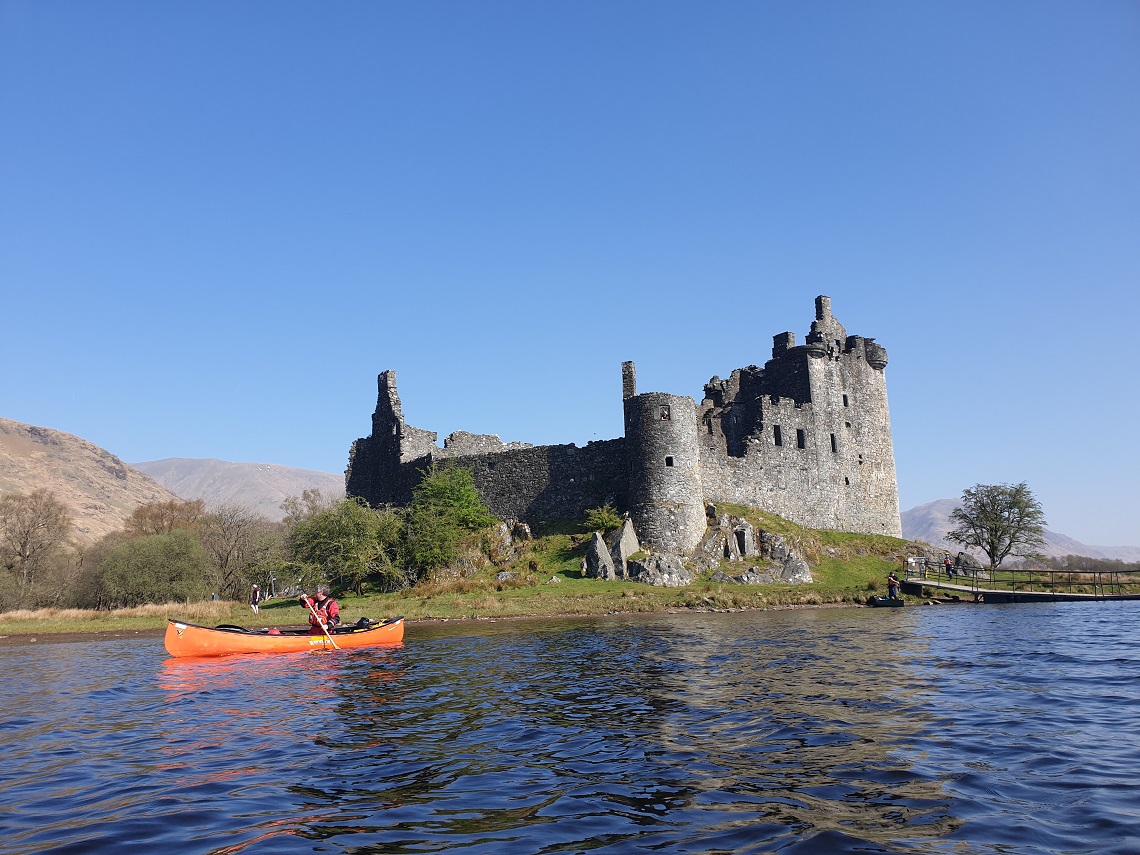 ---
RIVER OUSE (YORK)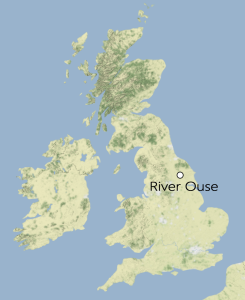 The River Ouse is a splendid paddle through York. Starting from Nether Poppleton, just north of the city, you glide through a river wilderness. Soon the banks change from willow trees to busy pedestrian thoroughfares. From the river, you gain a unique view of a city nearly 2,000 years old.
As you pass through, keep your eyes open for the tourist boat piers. Hidden behind these is a ramp, where you can moor up and get a coffee or a pint (much-needed refreshments by this point on a warm day).
Relaunching, it's not long before you leave behind the hustle and bustle of the city and are once again enjoying a tranquil paddle through the countryside. Passing under the ring road, you'll reach The Boatyard, Bishopthorpe, where you can visit the cafe to celebrate a brilliant paddle.
The river is ungraded but does have some flow on it from north to south. A Canal and River Trust License is required for this journey, which you can get as part of a British Canoeing membership or from www.canalrivertrust.org.uk.
Two to three adults can cruise along on the Ouse wobble-free in the Venture Ranger 162, www.venturekayaks.com.
Dan Wilkinson, Adventure Sports Coach & Author www.danwilkinson.org.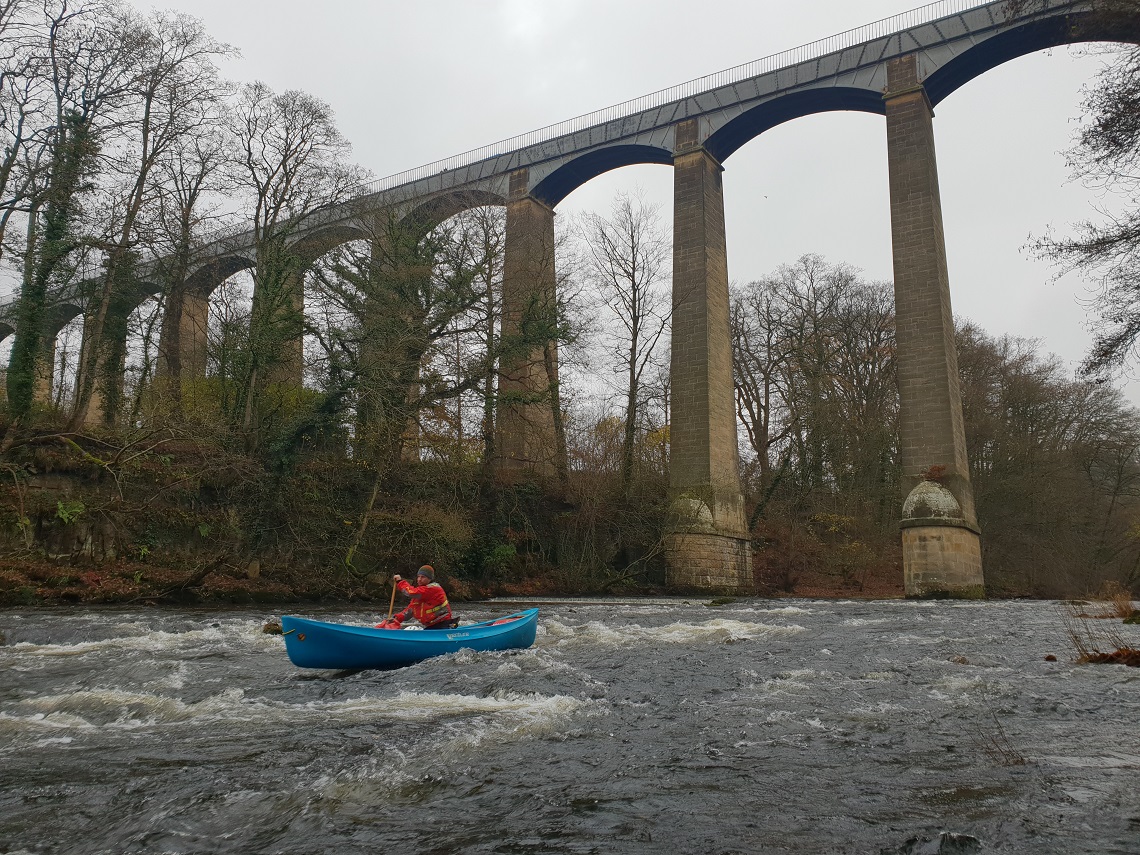 ---
COMBE MARTIN BAY (DEVON)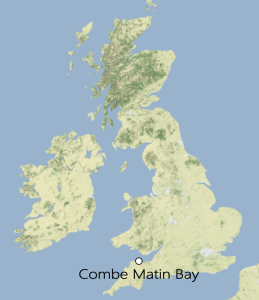 Combe Martin Bay is on the stunning North Devon coast.
You can launch from the beach at all states of the tide, but as the Bristol Channel has the second largest tidal range in the world, launching or landing at low tide will see a long carry up or down the beach.
On a nice day, you'd struggle to find a better place to paddle anywhere in the world — but with its strong tides, high cliffs, and exposure to Atlantic swell, it's not a place to push your luck in questionable weather.
Heading right out of the bay, you'll go round Lester point and then on to Wild Pear beach; shortly after this you'll reach Little Hangman and Great Hangman — the highest sea cliffs in England. This is a fantastic spot to see porpoise and Peregrine falcons.
If you head left out of the bay, you'll find some fantastic gullies, caves, and rocky inlets to explore, as well as secluded storm beaches which are only accessible by kayak. After about a mile, you'll come to Broad Sands beach, a crescent of sandy bay perfection surrounded by tree-topped cliffs.
You can easily spend a whole day exploring Combe Martin just a 20-minute paddle from the shore. More experienced paddlers might like to extend the trip to take in Ilfracombe to the west, or Heddon's mouth or Lynmouth to the east. The P&H Virgo is the ideal kayak for this trip, www.phseakayaks.com.
Darren Sherwood, Director of Channel Group – www.channeladventure.co.uk