If you're planning a South East Asian adventure this year and venturing into Laos, you'll want to check out travel writer and photographer Tracey Croke's six recommendations for exciting activities to do….
1. Night market in Luang Prabang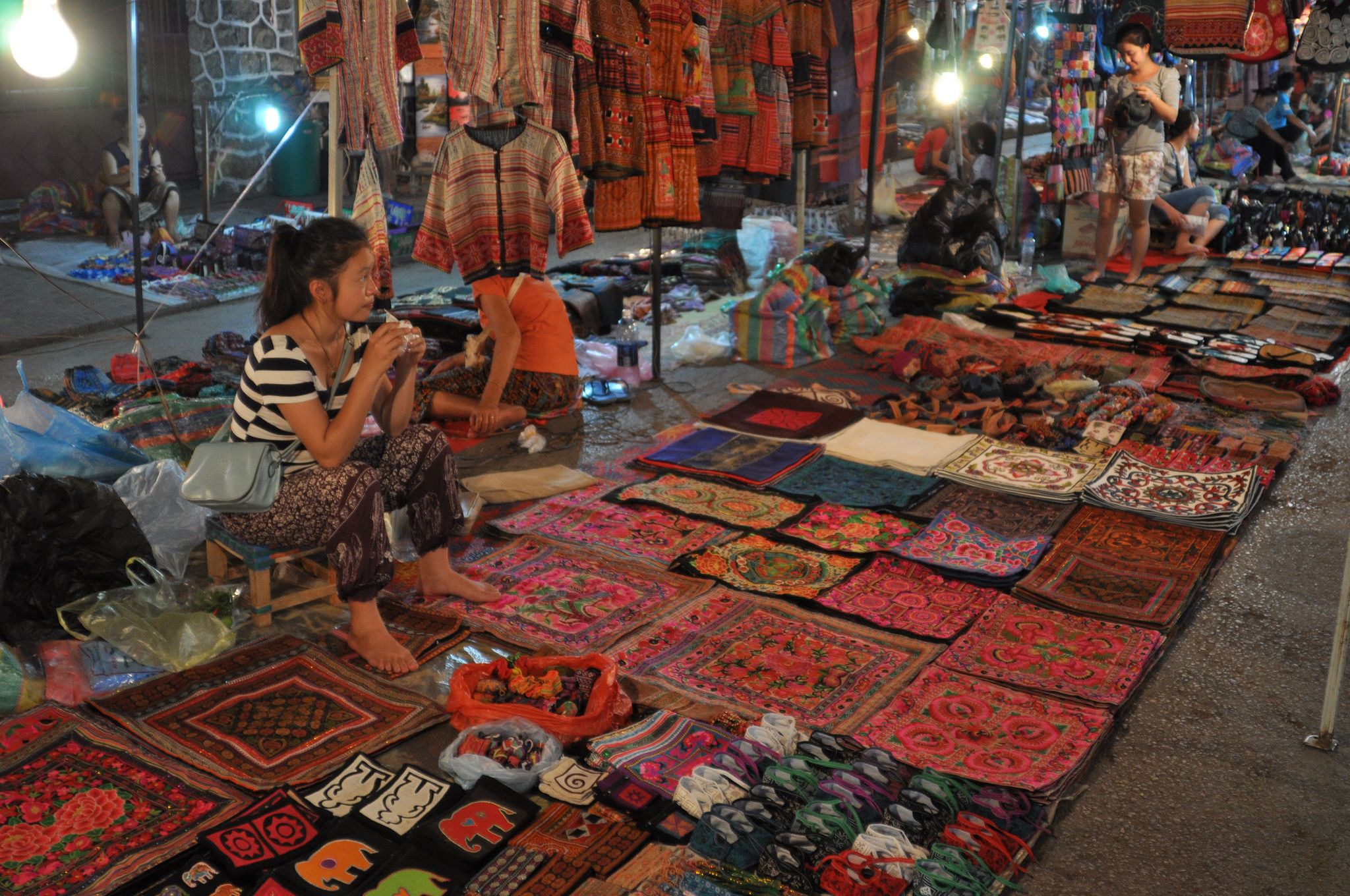 Photo: Shankar s.
Luang Prabang's ambient, colourful market is packed with local crafts and curiosities and is devoid of hard selling.
2. Sunset balloon ride over Vang Vieng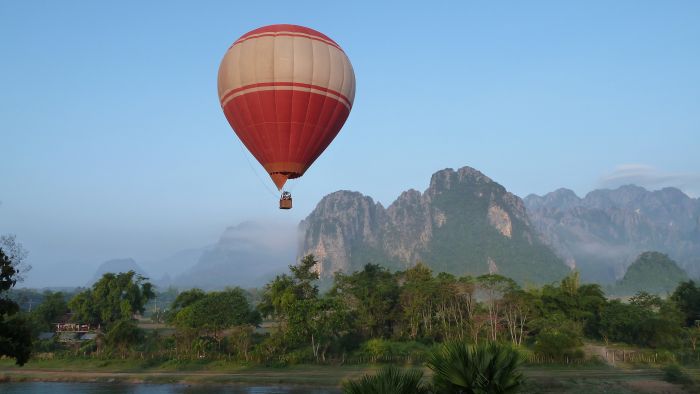 Photo: Rob Young
Surrounded by karst hills, the picturesque ex-anything-goes party town of Vang Vieng on the Nam Song River has recalibrated in recent years to attract a more sober traveller.
3. Pak Ou caves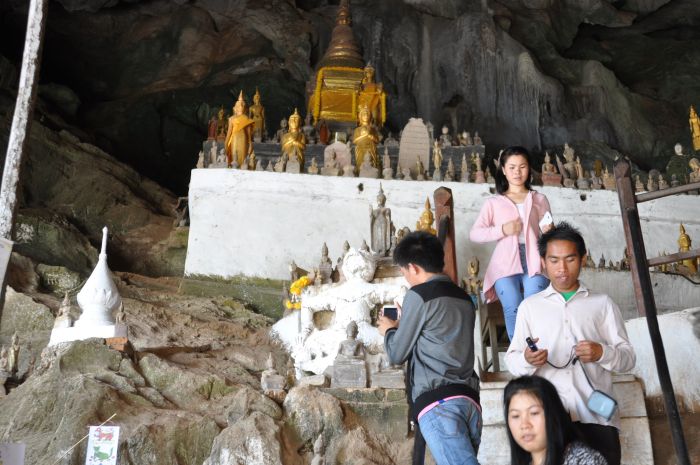 Photo: Shankar.s
A sanctuary built by the Lao people in a limestone cave between the Mekong and Nam Ou River. More than 4,000 ancient Buddha sculptures decorate its interior.
4. Waterfall swimming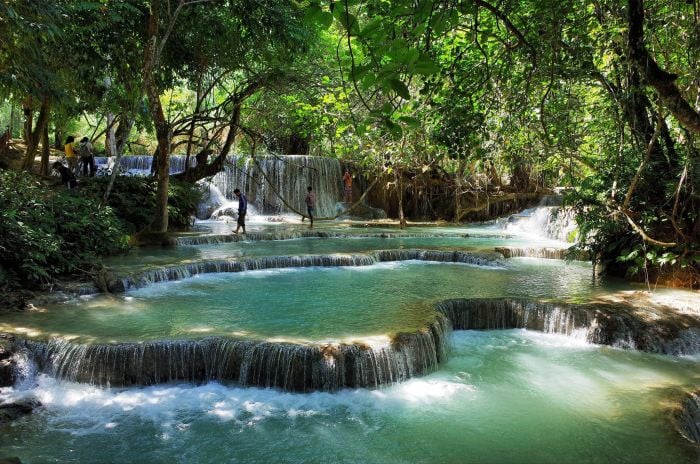 Photo: Basil Strahm
Roughly 19 miles outside Luang Prabang you'll find the multi-tiered Kuang Si Falls, where turquoise-green water tumbles over a series of limestone terraces and collects in pools surrounded by lush greenery.
5. Picnic cruise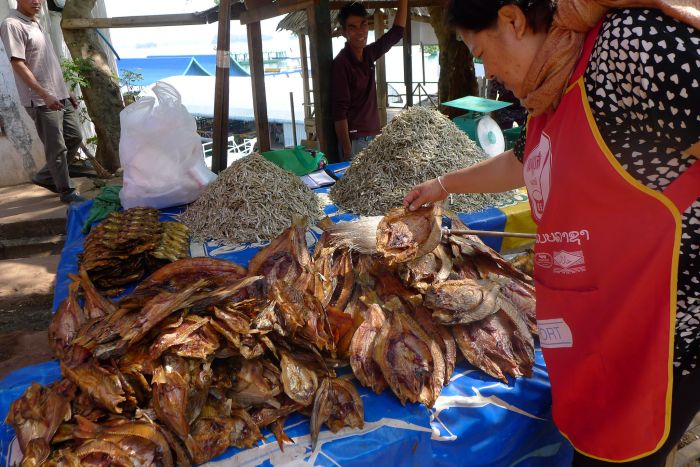 Photo: Anne Molines
Ang Nam Ngum Reservoir is a 155-square-mile expanse of water with islands, secluded beaches, swimming spots and floating restaurants serving fresh seafood dishes.
6. COPE visitor centre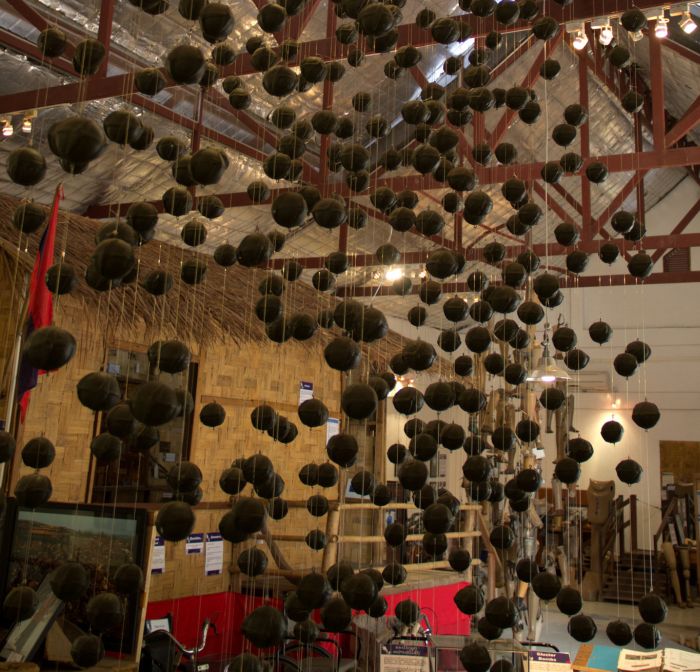 Photo: Nick Hubbard
Learn about the unexploded bomb (UXO) problem in Laos and COPE's work providing rehabilitation services for people affected by UXOs. More at www.copelaos.org.

Who's writing?
Tracey Croke is a travel writer and photographer who loves writing about roughty-toughty travel, off-track adventure and anything involving a bike. Her quest for a good story has seen her venture into post-conflict Afghanistan to join a pioneering expedition across the Pamir Mountains, sleep in a swag next to a croc-infested billabong and have her smalls rummaged through with the muzzle of a Kalashnikov. See more at www.traceycroke.com and follow her on twitter:@TraceyCroke.
This article first appeared in a feature about Laos in Adventure Travel magazine issue 119.
Intro photo: Ville Miettinen