www.cube.eu/en | £1,799
Want to take the trail less travelled with minimal pain and maximum thrills? It sounds like you need an e-mountain bike, and the Cube Acid Hybrid One 500 is one option you should consider. Designed to strike a balance between the go-anywhere, rugged appeal of a mountain bike and the comfort and adaptability of touring bikes, this is a versatile machine that will have you grinning from ear to ear. Just as electric cars are making an impact in the car market, e-bikes are stirring up a storm in the adventure world.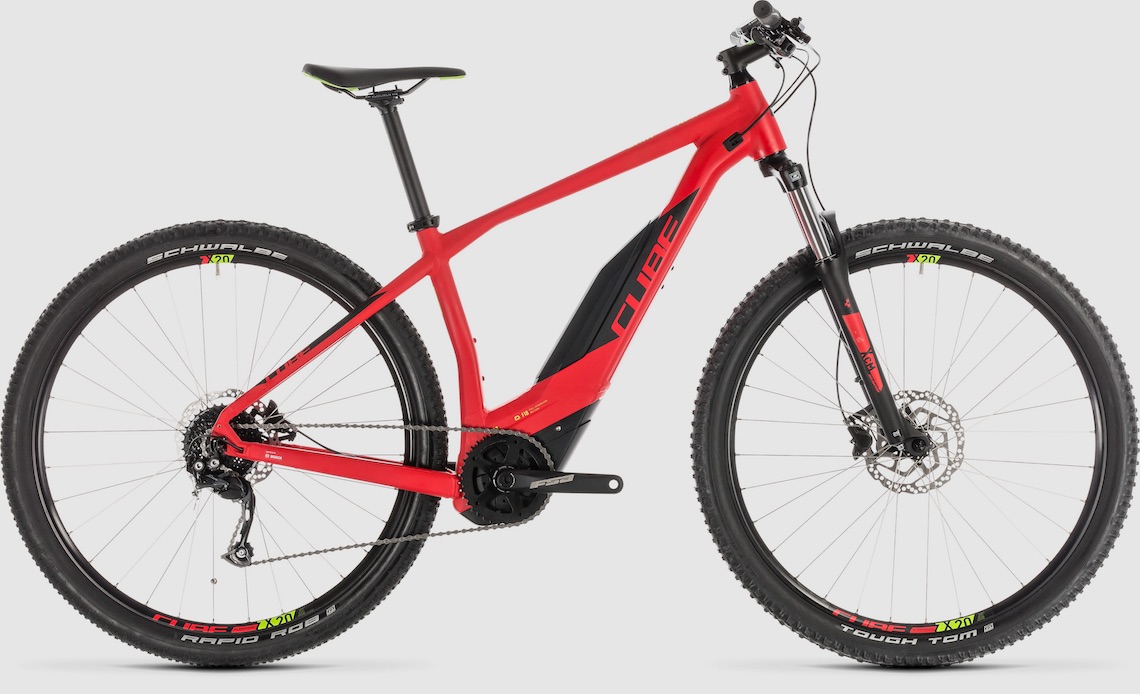 In terms of looks, the Cube Acid Hybrid One 500 looks almost exactly alike a regular bike, with the battery and Bosch drive unit hidden within the sleek down tube, and all cables are internally routed to add to the overall tidy look and reduce maintenance. You can choose between the minimal gun-metal grey and black combo, or opt for a splash of colour with red. Integrated mud guard mounts are included, making it easy to fit full-legnth fenders onto your bike helping you to stay smart on and off the trails. By the sounds of it, this bike would be just as at home on the roads on your daily commute as it would on rough and rugged mountain trails. 
The Cube Acid Hybrid One 500 is made with an aluminium superlite chassis, which certainly gives it an unexpectedly lightweight feel. The Bosch Active Line Plus drive unit and battery helps make those tiring uphills that much easier, while powerful Shamano hydraulic disc breaks provide good stopping power. The bike also comes with front suspension and large, grippy Schwalbe tyres, making for an extremely comfortable and competent ride. Seriously, this bike can handle plenty of the rough stuff and you'll have an amazing time while exploring.
Click here for some epic mountain bike routes to try in the UK, or for a more chilled day out, click here for all our favourite traffic-free cycle routes.