When it comes to adventures on two wheels, we like ours fast, adrenaline-packed and, preferably, with a mountainous backdrop of stunning scenery. You may be wondering where to find such mountain bike routes in the UK, and that's where we come in.
We've teamed up with CUBE Bikes to bring you a selection of the most epic mountain bike routes in the UK, from the summits of Scotland to the wooded trails of Gloucestershire. If you're just starting out, or need to update your kit, make sure you check out CUBE Bikes' new AM Series clothing; the range looks just as good as it performs and is tailored specifically to mountain bikers. Check it out here.
Torridon, Scotland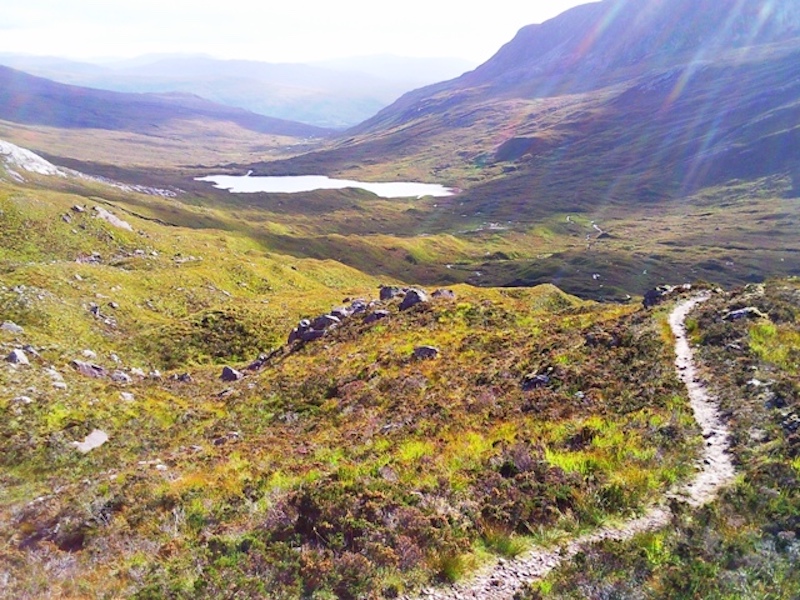 With a gradual first ascent, you'll hardly notice the first 100m – that is, before the real hard work begins. You'll soon be rewarded with mind-blowing views from Bealach Ban. With multiple Munros rising skyward before you, it's the perfect place to catch your breath.
Afterwards, get the adrenaline pumping on a fast, rocky single-track down to the water's edge, dropping into Coire Lair. At the opening of the glen, prepare for a seriously epic descent with a major amount of grip through several rocky turns, before reaching the road and pedalling your way back to the start point.
Gunnerside Gill, Yorkshire Dales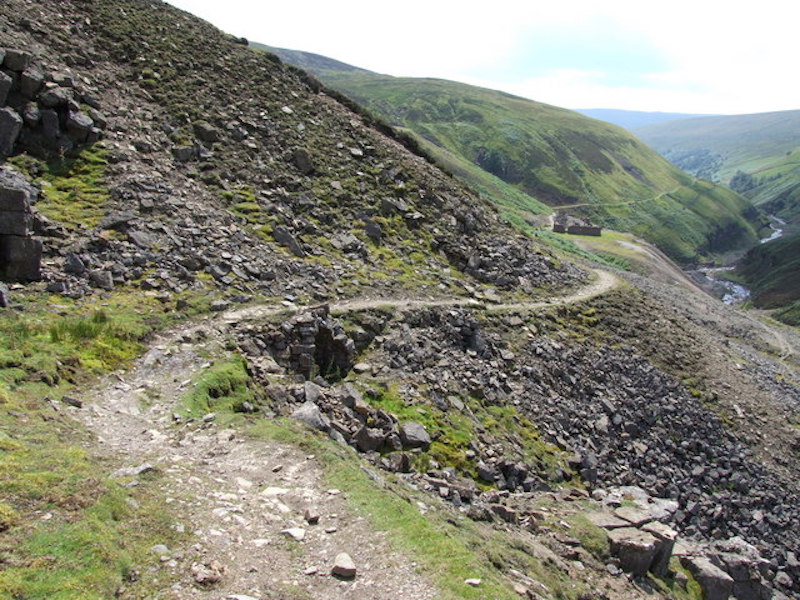 When it comes to trails in the Dales, you can't beat Gunnerside Gill. A steady climb on a gravel access road takes you gradually up to Melbeck Moor, where you'll face a choice between the single-track bridleway of Gunnerside Gill or a more direct route down Bunton Hush, which offers a little more technical challenge and a whole lot more thrill. Opt for the former and you'll still enjoy a smooth, speedy descent.
Forest of Dean, Gloucestershire
View this post on Instagram
With something for everyone, the Forest of Dean trail centre is a mecca for mountain bikers. A tangle of trails runs through the woodland, and you'll feel a real buzz of anticipation at each trailhead as keen bikers get kitted up.
The Verderers' Trail is marked blue (moderate), but has a real variety of fast flowy sections with a few tricky challenges thrown in. Don't underestimate it! Whatever your level, your sure to find some of the best mountain bike routes in the UK in this adventure playground.
Stob Ban, Scotland
View this post on Instagram
For one of the most rugged, off-grid mountain bike routes in the UK, head straight for Stob Ban in the Scotland Highlands. The climb from Glen Nevis takes a little perseverance, but is over relatively quickly, which is when the real fun begins.
From the top, you'll have some flow through the first portion of the descent, before the track steepens and nerves of steel are employed in full force.
Borrowdale Bash, Lake District
View this post on Instagram
This classic mountain biking route is ideal for beginners or intermediates and can be found in the stunning setting of the Lake District. From Keswick, the route performs a full loop around the stunning Derwentwater and Borrowdale valley.
As well as being one of the most scenic mountain bike route in the UK it's also known to be reasonably easy in terms of effort, but there are a few sections of technical single-track that you may want to go slow for. Along the route, you'll be able to enjoy views across Keswick and Derwentwater to the fells beyond.
Rhyd Ddu, Snowdon, Wales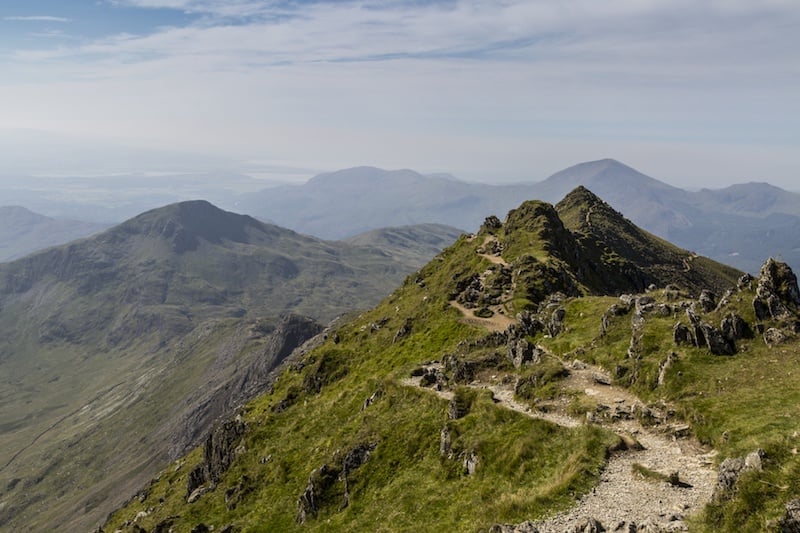 Conquer Wales' highest peak with the classic Rhyd Ddu circuit up to its summit and back. Get the blood pumping with the initial steep climb to Bwlch Maesgwm, before free-wheeling along a smooth single-track to Llanberis. From here, it's a hefty slog up to the top, where the fun really begins.
A knife-edge ridge poses the first butt-clenching obstacle, after which the trail evens out for a steep and rocky ride back to the valley. Don't forget that as well as being one of the best mountain bike routes in the UK, this is also an incredibly popular mountain to climb and bikers have agreed to stay off the trails leading to the summit between 10am and 5pm over the summer months. Head out at dusk or dawn to have the mountain to yourself. 
Nan Bield Pass, Lake District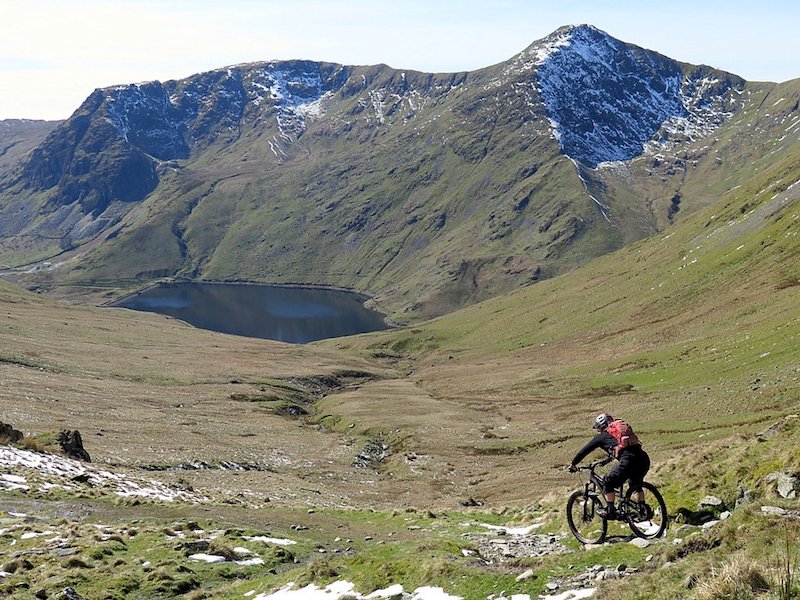 Don't be fooled by the gentle climb and speedy descent from Stile End as you begin an epic day's riding in the Lakes. You'll soon face a thigh-burning climb up the valley to Gatescarth Pass, before a hair-raising descent through the stunning Haweswater valley.
That's nothing, however, compared to the final push up to Nan Bield Pass, which will see even the most stubborn among you out of the saddle to push for the final rocky incline. Now all that's left to do is hurtle your way back to Stile End amid a cacophony of rocky chutes and stony single-track.
Mountain bike routes in the UK: The right kit for the job
CUBE Bikes' new AM series clothing is designed with mountain bikes in mind. Made from rugged, technical textiles, this isn't just your average outdoor kit – it's reinforced in all the right places (such as saddle contact points) to ensure it won't let you down when the going gets gnarly.
You'll also find reflective detailing to keep you safe on the trails and on the roads, and mesh inserts to aid breathability, with waterproof outer layers to keep you dry all day. There's also a women's specific AM range, so click here to see the full collection.