Alastair Humphreys has cycled the world, rowed the Atlantic and completed the Marathon des Sables but he's also a champion of adventure on a smaller scale. We found out more…
Adventure Travel: You've been on some incredible expeditions, from cycling around the world to rowing the Atlantic, but you're also known for your 'microadventures'. Tell us about these?
Alastair Humphreys: I have loved my big adventures but I wanted to find a way to help people with busy real lives to squeeze more adventure into their life. Instead of lamenting the lack of time, cash, or proximity to big mountains I tried instead to encourage people to look at what is available close to where they live. Sleeping on a local hill is not as epic as climbing K2. But assuming that you're not going to climb K2, then sleeping on a hill is a dollop of adventure that is way better than nothing.
AT: I live in Warwickshire, work 9 till 5.30 and am scared of ghosts – what do you suggest?
AH: I'd suggest that you need to recruit a couple of friends. We are all slightly scared of the dark and have seen too many horror films! Going on a microadventure with a couple of friends helps give you the confidence to persevere. Wait for a nice period of weather, then head off one evening after work to somewhere peaceful and beautiful. Sleep under the stars, swim in a river at sunrise (aka your morning shower), then head into work feeling adventurous and a bit smug…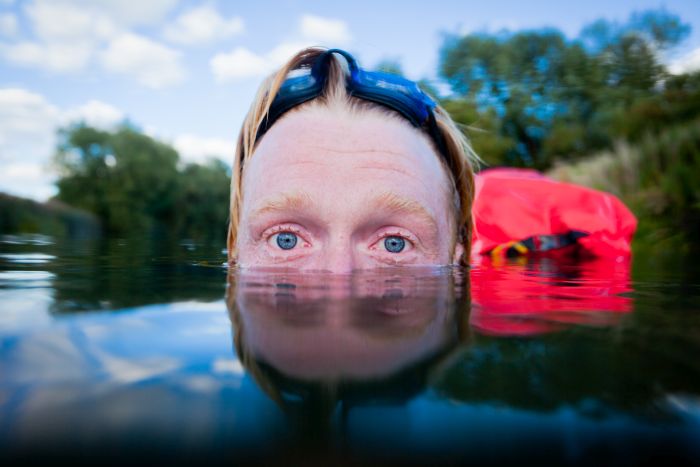 AT: Is there enough adventure in modern-day life – and if not, how can we change that?
AH: Absolutely not. A massive percent of society does not do anything risky, strenuous, challenging or even outdoors. This is sad. It's even worse when people bring up their children in the same way.
We can change it by overcoming inertia – taking the first tiny step. That is how momentum builds. Too scared to sleep wild? Then sleep in your garden. Too unfit to cycle coast to coast? Then cycle as far as you can one Saturday and take the train back home.
AT: A bivvy bag seems to be a key component of a microadventure. What else do you need?
AH: A sleeping bag. Don't buy anything special. Just go with what you have and as many jumpers as necessary.
A sleeping mat. If you suspect you will not do a lot of camping just buy one of the cheap ones.
A bivvy bag. There are cheap, medium and expensive options. If you're worried about rain take a basha (tarpaulin shelter) too – it's definitely a worthwhile addition.
A woolly hat, even in summer, waterproof clothes, warm clothes and a torch. A toothbrush (put the toothpaste on at home and wrap the brush in cling film) and toilet paper. Food and water.
AT: Have you got a favourite microadventure out of all the ones you've done?
AH: Probably swimming down a river for a couple of days. It was in Wiltshire, but it was wild. It was an experience quite unlike running or cycling or even canoeing, and it was a real demonstration to me of how ordinary places can feel wild and extraordinary if only you change your perspective.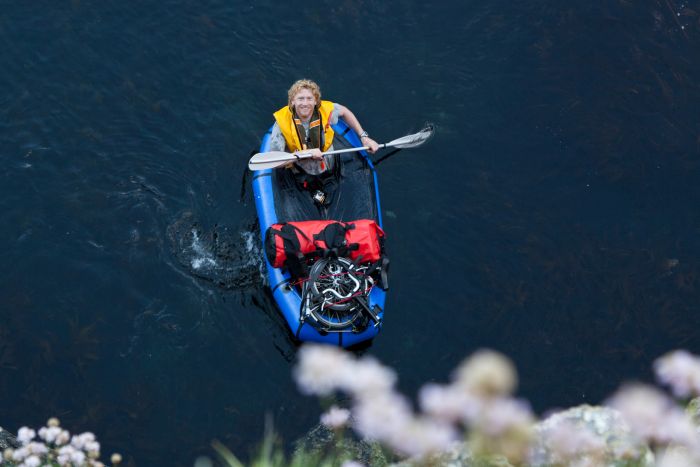 AT: How about the worst – any microadventure disasters?
AH: There's no getting around it: if it pours with rain then it is a bit grim. Last summer solstice was so unbelievably wet that I gave up at midnight and walked back home!
AT: Tell us about a time when a microadventure was more exciting/terrifying/eye-opening than a bigger adventure?
AH: Walking a lap of the M25 in the coldest week for many years was at the epic end of microadventuring. It was tough – a long way to walk, cold bivvy camping each night. But that made it more memorable too. It helps to have a healthy appreciation of the absurd if you do these sorts of things…
AT: Have you got any tips for adventure with the kids?
AH: Kids are at least as capable as most adults. Don't underestimate them! Make sure you have a comfy sleeping mat for them, and a few treats like marshmallows to toast on your fire/camping stove. Teach them how to make a camping stove from a Coke can too – this is a brilliant thing to make and use. Find out how on my website www.alastairhumphreys.com.
AT: Your other expeditions include walking across southern India, the 150-mile Marathon des Sables in the Sahara, an expedition in the Arctic and more… which was the toughest?
AH: I think rowing across the Atlantic was the most concentrated dose of 'toughness' I have ever experienced. Those were a tough 45 days!
AT: And the best/most memorable?
AH: I absolutely loved my time in Greenland – so wild, so empty. Loved it.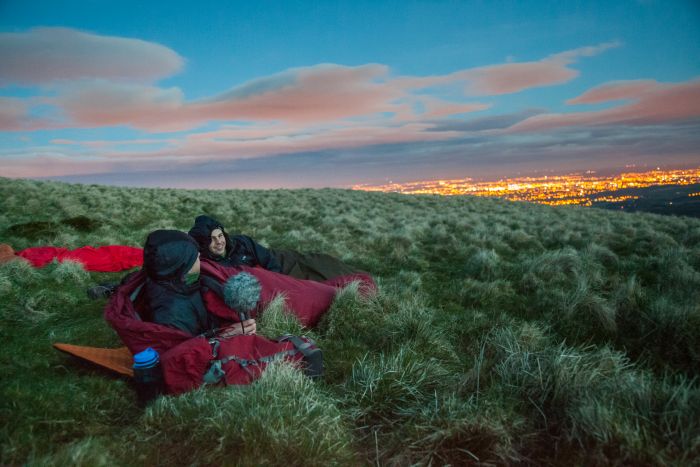 AT: You use various methods to travel – walking, cycling, rowing, kayaking… do you have a favourite?
AH: I deliberately enjoy a variety of types of journey. If I had to choose just one though, I'd pick the bike.
AT: And do you prefer expeditions with others or on your own?
AH: I like to mix this up as well. Travelling solo is more rewarding and character-building. Travelling with others is more fun.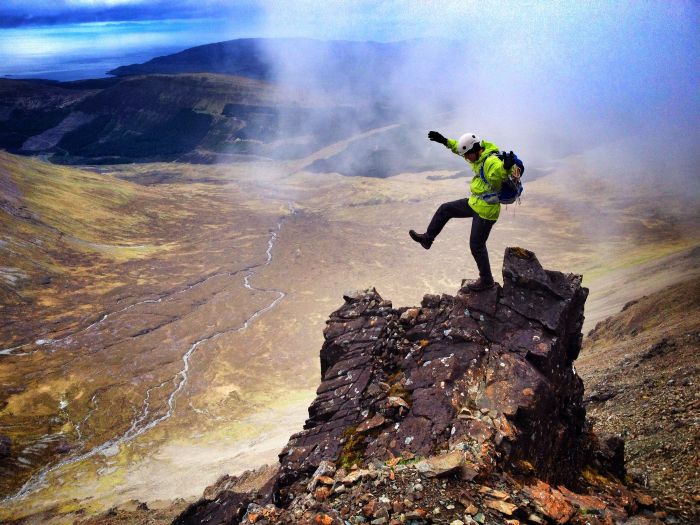 Quickfire questions:
What's one view everyone should see? Sunrise from a bivvy bag!
Where's the strangest place you've found yourself naked? That is a hilarious question! In terms of print-able responses, I'd say… getting told off by the police in Japan for cycling naked through the middle of a town.
Who would be your dream expedition partner? Dr Wilson from Scott's team.
What advice have you got for AT readers planning a big (or small!) trip? Do it! Don't plan too much. Don't wait too long. You will never have enough money or be organised enough. Put a date in the diary. Do your best to get ready. And then go!
Alastair's new book Microadventures – local discoveries for great escapes is out now, (£16.99). See ww.alastairhumphreys.com.