As the leaves begin to drift from the trees, it's suddenly time to start gearing up for winter adventures. There's nothing quite like a hike in the hills on a crisp, frost-dusted morning, surrounded by nothing but nature as an empty trail stretches for miles ahead of you.
Summer's great and all, but the mountains, rivers, valleys and countryside that we love to hike through take on such an enchanting aura once winter sinks its claws in. To make the most of it, it's crucial that you look at ways of maximising your comfort and warmth on the trail, and when it comes to keeping the cold out on a crisp and chilly hike, a packable down jacket is the ideal mid-layer.
Why's that you ask? Well, let us explain. We teamed up with Mac in a Sac, a Belfast-based packable jacket manufacturer, to find out exactly why a packable down jacket is the one piece of kit you won't want to be without this winter.
The warmth-to-weight ratio is impressive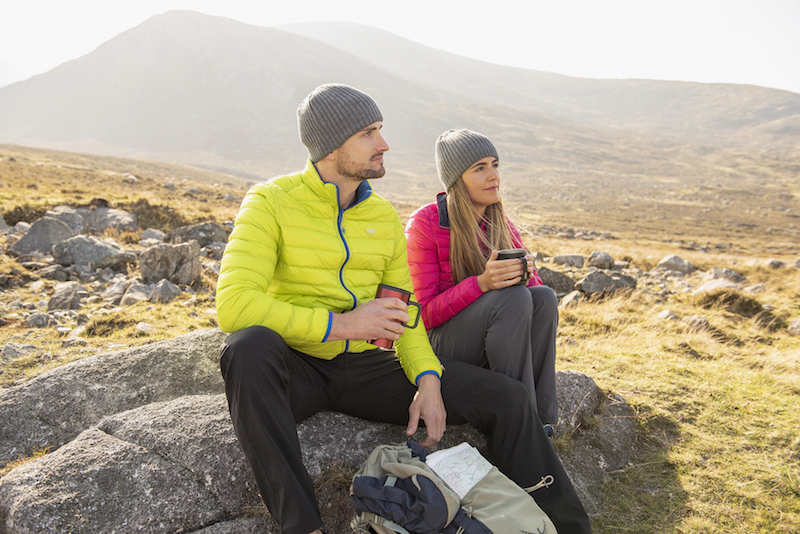 If you're someone who likes to move fast and light, or if you've ever stuffed a little more than you've needed to into your rucksack, you'll know what a difference those few extra grams can make. Packable down jackets have just about the best warmth to weight ratio of any piece of outdoor kit on the market, making them the perfect option for throwing in your pack on any kind of adventure, be it epic multi-day treks, hut-to-hutting in the Alps, or day-hikes in the hills.
You won't have to sacrifice much space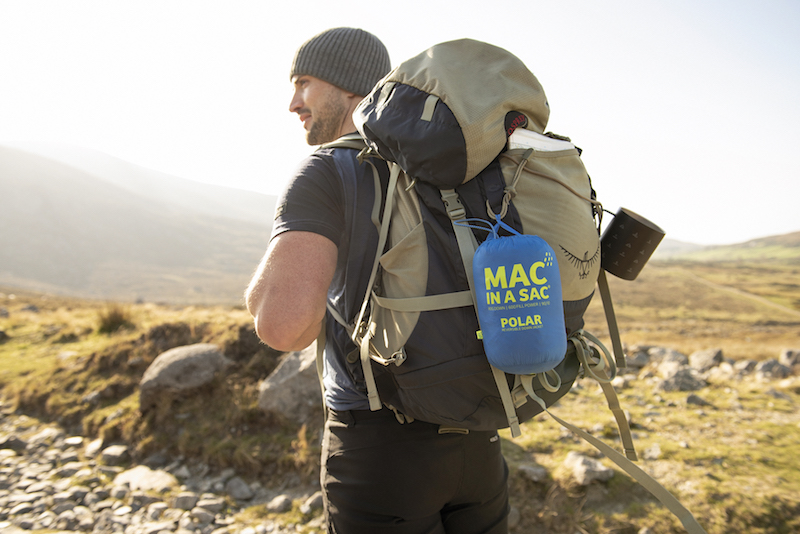 Obvious though it seems, a jacket that's really packable will make a huge difference to your adventures. Many down and synthetic jackets these days are marketed as 'packable,' but don't even come with a stuff sack. This means that getting them to stay nice and neatly packed away in your bag is a chore, no matter how lightweight they are.
Getting a jacket that comes with a stuff sack is the only way to guarantee you'll be able to easily throw it in your pack, and not worry about it taking up more room than it needs to.
Some jackets and waterproofs can even be packed away so small they will fit inside your pocket, meaning wherever your adventures take you, your packable jacket goes too (there's no use having a jacket to keep you warm if you left it at home because it's too bulky!).
They're versatile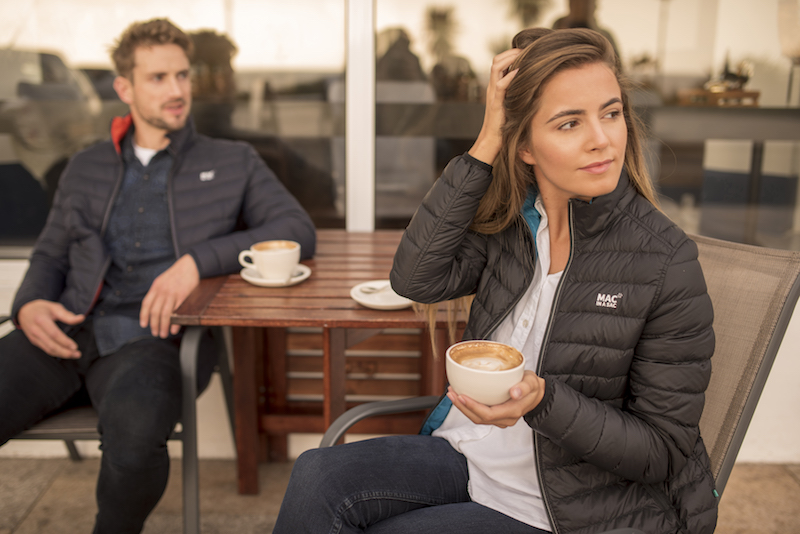 The great thing about packable down jackets these days is that they look just as at home down the pub as they do up on the mountain. They're the ultimate in versatility, whether you need your packable jacket as a cosy mid-layer on a multi-day adventure, to throw on around the campsite, or even just to walk the dog in on a chilly winter's day.
Mac in a Sac's range of insulated jackets come in a lovely variety of colours and are even reversible, so you can dress to match your mood.
They're great value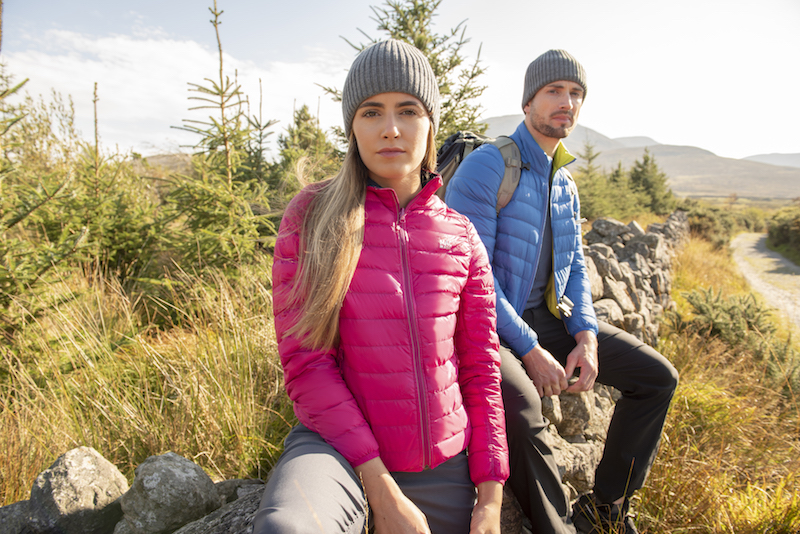 With versatility comes great value. When you're using your packable jacket for so many different things, there's no need to splash out on other kit. As a packable jacket will fit into pretty much any pack or even pocket, you really can take it anywhere.
Mac in a Sac's Polar II down jacket is just £84.95, which is astonishing value for an insulated down jacket. But, better still, if you enter the code ADTRAV20 at checkout on the Mac in a Sac website, you can get the Polar II Down Jacket for a wallet-friendly £67.96! Bargain.
They're great for emergency use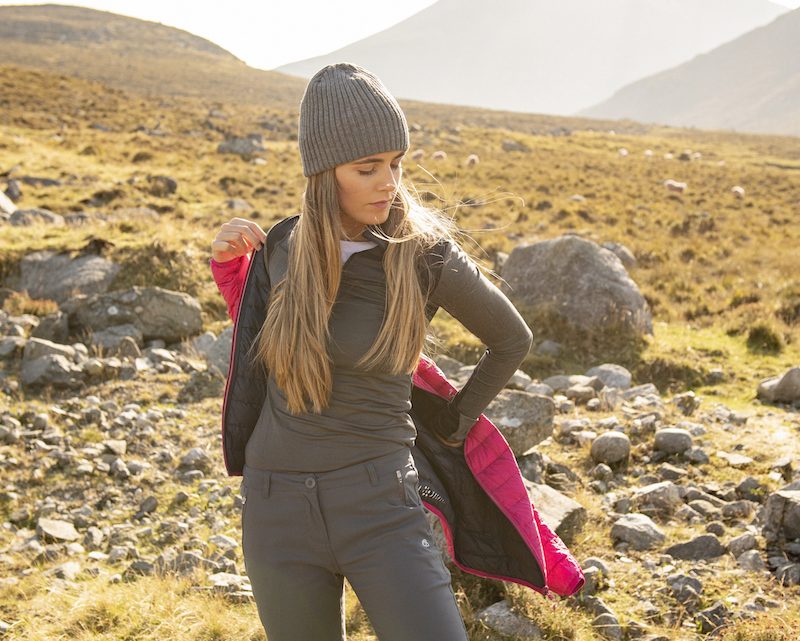 Sometimes, you may not even think you're going to be out in bad weather, but conditions can change so fast that it's easy to be caught with your pants down. If you're unprepared, the consequences can be dire, and if your insulated jacket is too much of a burden in your pack, you may not have brought it with you.
With a packable down jacket, like Mac in a Sac's Polar II Reversible Down Jacket, you can stow it away in your pack purely for unforeseen occasions. Taking things away from the hill as well, you can even keep it in the glove box of your car, ensuring that you're ready to face the elements in comfort at all times.
The Mac in a Sac Polar II Reversible Down Jacket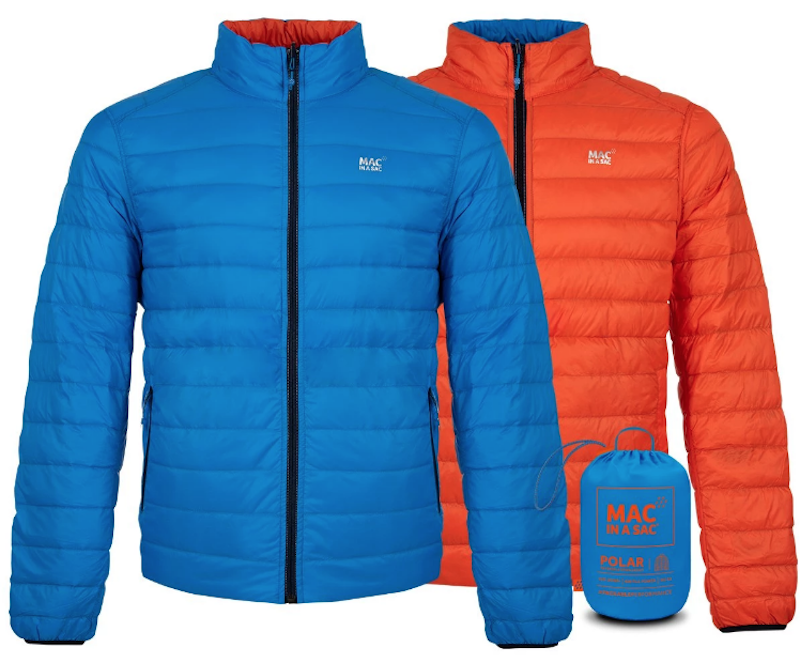 Now you know why a packable down jacket makes sense, it's worth checking out Mac in a Sac's Polar II. This nifty down jacket is insulated by 95g (or 80g in women's) of responsibly sourced duck down to a fill power of 600, which provides great level of warmth for a mid-layer on winter excursions in the UK, especially when layered over good-quality thermal layers.
I tested one for a review in the September/October 2019 edition of Adventure Travel magazine and was mightily impressed by its weight and packsize, while the value for money (it costs just £84.95) was excellent.
But now you can get even more value for your hard-earned cash by entering the code ADTRAV20 at checkout on the Mac in a Sac website, bringing the cost of the Polar II jacket to just £67.96, which is remarkable value for a down jacket.