Introducing one of Scotland's finest yet lesser-known long-distance paths, guidebook author Paddy Dillon describes a softer side to the Highlands – the 80-mile Great Glen Way…
What is the Great Glen Way?
A low-level Scottish coast-to-coast route that can be completed on foot or by bike, or with a little adventurous variation, by kayak.
Where is the Great Glen Way?
It's in the Highlands of Scotland, but it generally stays low as it runs from Fort William to Inverness, or vice-versa. It basically shadows the Caledonian Canal and three splendid lochs, with Fort Augustus at its centre.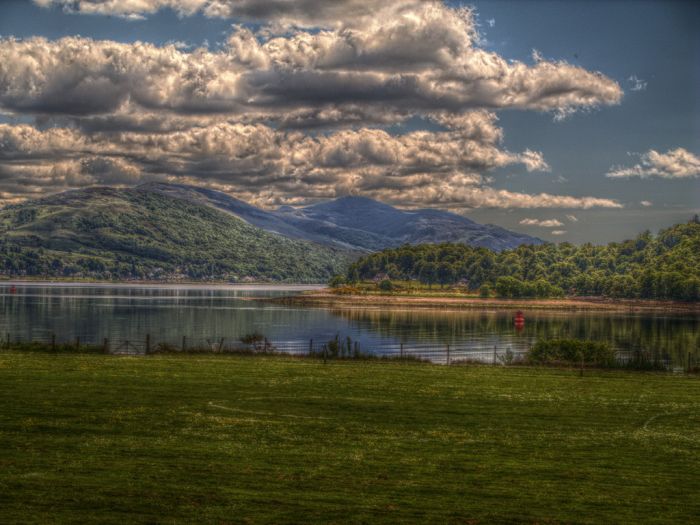 Near the start of the Great Glen Way (Photo: Jonny Baillie)
Why did you decide to walk it?
The first time was 1986, long before the route was officially opened in 2002. I was always interested in it as a geological feature – a ruler-straight fault line slicing straight through the Highlands. Subsequent visits interested me to see how the route has been developed.
Did it live up to its appeal?
Absolutely! When some people think of the Highlands, they think of hard walking, Munro-bagging and awful weather. The Great Glen is low-lying, offering easy walking, and the weather is far gentler than in the mountains. I've walked the route in summer and winter and it needs no special equipment.
>>> Why Scotland should be your next short haul adventure
The Caledonian Canal is a monumental feat of engineering, and the way it links with Loch Lochy, Loch Oich and the mighty Loch Ness is pure genius. In its early years, the route spent a lot of time in mature commercial forests, but in recent years many areas have been felled, opening up the views wonderfully, and a couple of high-level stages were created in 2014, climbing above the forests.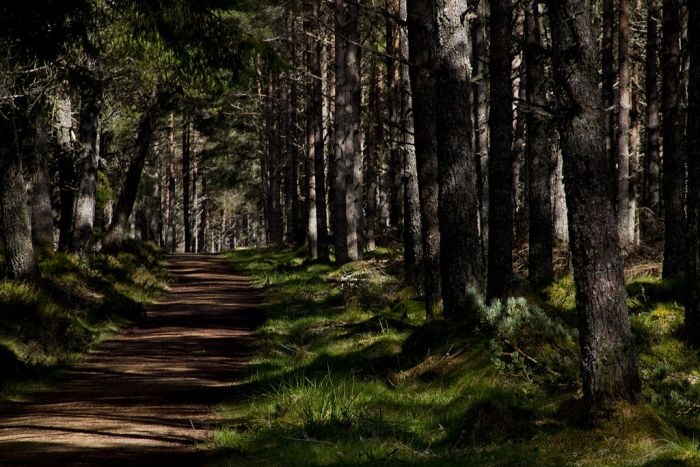 There's plenty of interesting history and heritage along the route, mostly concentrated around the villages. Even the tackiness of the Loch Ness 'monster' industry around Drumnadrochit is great, and so long as it keeps people intrigued and entertained, then that's fine by me. Some people walk the West Highland Way to Fort William, then go home. Twice, I've followed the route to Fort William and continued along the Great Glen Way to Inverness. If I'm going to be out for a week, why not stay out for another week?
How about the logistics?
The signposting and waymarking is excellent. Accommodation is available at the terminal towns, at all villages in-between, and it includes hotels, B&Bs, hostels, campsites and wild camp options. It can get busy through the summer and all beds get taken, so a tent is good insurance. There are regular buses running both ways through the Great Glen, linking Fort William and Inverness. With a timetable to hand it's possible to commute easily to and from each stage from a single base.
>>> 5 adventurous things to do in Scotland this year
Most of the time there's access to food and drink, but there's a long stretch with barely any facilities between Drumnadrochit and Inverness. Halfway through that stage, however, there's an interesting eco-campsite and rustic cafe that deserves a visit.
Why should everyone else walk it?
It's worth walking because it's a gentle trail that can easily be added to other Highland adventures, and bad weather isn't really a problem. You can speed things up by cycling it, or make it tougher by kayaking.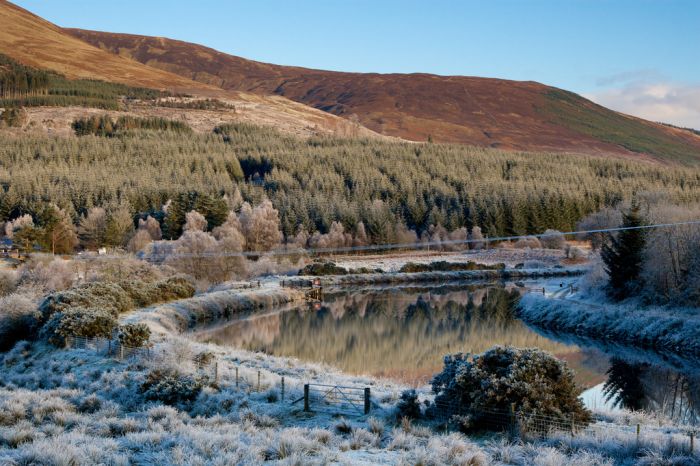 The Caledonian Canal (Photo: Dave Johnson)
Great Glen Way facts
Trail length: 79 miles (124km).
Starts: Fort William or Inverness.
Ends: Inverness or Fort William.
How long does the Great Glen Way take? Five days.
What should you pack? Carry waterproofs and wear footwear suitable for hard-surfaced paths. If using hotels or B&Bs, a change of clothes is enough, or pack whole suitcases if using baggage transfer services. A basic backpacking kit is fine if camping, and there's no need to pack food, which can be bought each day.
When should you go? Spring, summer or autumn are fine. Winter is possible as snow and ice aren't usually a big problem, but daylight hours are limited.
What are the dangers? You meet the busy A82 road briefly a few times. Don't be tempted to follow it any longer than necessary, as it's dangerous when the pavement runs out. Bus drivers will only stop at bus stops. When forestry operations are taking place, take note of any signposted detours.
What are the highlights? Neptune's Staircase, Caledonian Canal, Loch Lochy, Loch Oich, Fort Augustus, Loch Ness, the high-level variant routes, Loch Ness Monster knick-knacks, Ness Islands at Inverness.
Get the guidebook? The Great Glen Way, by Paddy Dillon, published by Cicerone, including OS 1:25,000 route map booklet.
Intro photo: Simon Wicks