This week, Kerran Traynor and Graham Donald are about to embark on an incredible journey in hope of achieving a world first. The pair are set to swim a coast-to-coast route across mainland Scotland which, as far as they are aware, has never been done before. This epic two-week challenge will journey the two men over 74 miles of harsh open water. We spoke to them to find out more in the lead up to their incredible challenge.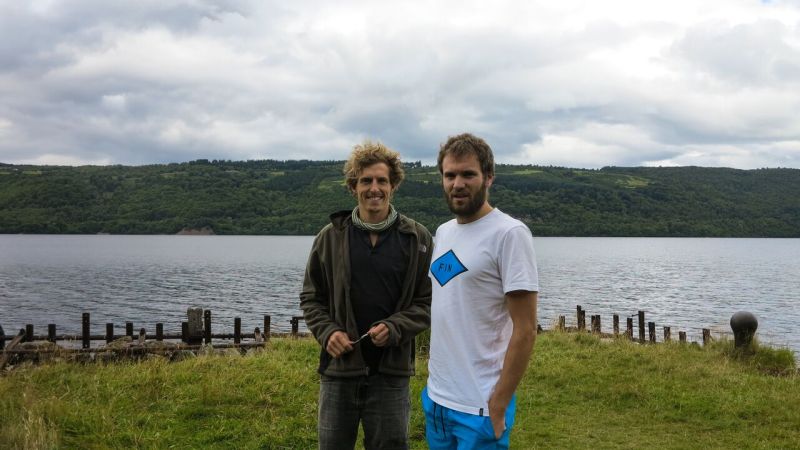 Essentially, they're just two normal guys. Kerran, an architect by day, enjoys listening to music and exploring the outdoors by whatever means he can. Graham, a design engineer for Dyson, enjoys spending his evenings outdoors with friends. They both have a history of taking part in sporting events, but nothing of this scale.
From scenes of dramatic mountains to the urban landscapes of the nation's cities, the route will take them past a mixture of staggering landscapes as they leave the Atlantic Ocean behind them, heading toward the edge of the North Sea. "The challenge itself, as far as we are aware, has never been done before," Kerran explains. "This is a challenge in a beautiful but potentially hostile environment that will see us out of our comfort zone. It should be fun."
>>> Check out five adventurous things to do in Scotland this year
The pair have been training since last year, fitting in morning swims at the local pool and evening swims at a lake in Bristol around their day jobs as frequently as possible. "We try to practise together at least three times a week," Kerran explains. "And on the weekends, if our schedules allow it, we try to get to the coast, either South Wales or North Devon," he continues. "We try to integrate swimming into our lives," Graham adds. "Swimming in the sea while camping with friends, swimming in rivers on holiday and in the lake as much as possible." The two have also been taking regular cold showers as part of their cold water conditioning.
Kerran and Graham are not only hoping to achieve a world first, but they are also raising funds for two charities along the way. Graham chose Marie Curie, a charity which he is very grateful for due to the help they gave to two of his relatives who battled with late stage cancer. Kerran chose Bangsang Hospital Appeal, a charity dedicated to improving healthcare in a remote region of Gambia. Two fantastic causes.
>>> See why Scotland should be your next short haul adventure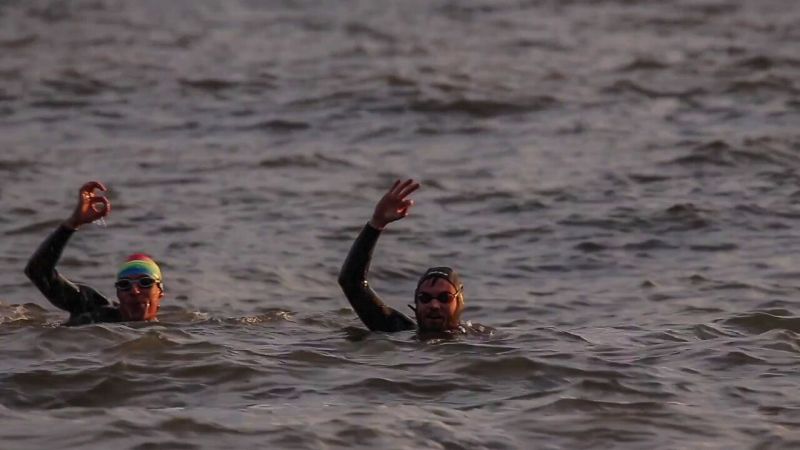 They have a good support team that will be all hands on deck during their challenge, and they will be armed with soup and food to help keep them warm and fed so they can keep going en-route. "All conditions are actually quite enjoyable in the water (weather wise) as long as we are warm," Graham said.
In the lead up to the challenge, the pair feel ready and are eager to get going. "There's only so much we can plan, the rest we'll figure out along the way," Graham said. "Above all, we want to enjoy it!".
Head over to their website to read more about Kerran and Graham's remarkable challenge, if you'd like to donate, you can do so via their fundraising page. You can also follow their adventure on Instagram.