James Forrest heads to the seldom-visited Berwyn Mountains in North Wales and discovers they are far from boring…
They are sometimes labelled the 'Boring Berwyns', but is that fair? The Berwyn Mountains are an often-ignored mountain range of high moorland east of Bala, lying just outside Snowdonia National Park. Most of the rounded, pathless tops of the Berwyn Mountains are covered in thick, energy-sapping heather, transforming what should be simple hikes into an exhausting slog.
In truth, the 'boring' label applies more to the northern and western sections of the range. My plan was to head to the middle of the range, where the heather mercifully relents, good paths abide, and, most intriguing of all, the Berwyn Mountains have a very bizarre history.
As I parked up at Cwm Maen Gwynedd, I flicked through a pile of papers I'd printed off the internet. It made for unbelievable reading. In January 1974, loud bangs and bright lights were observed over Cadair Berwyn, an 830m peak in the heart of the mountain range. Eyewitness accounts told of a "huge ball glowing" and a "large perfect circle" over the mountain.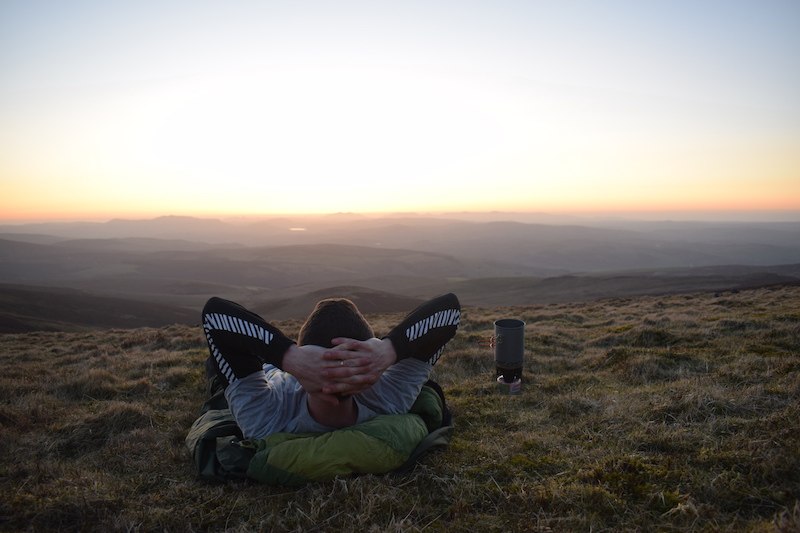 Was it a UFO crash, subsequently covered up by the government? Or an earthquake combined with a meteor shower, as per official statements? The so-called Roswelsh Incident was perhaps the strangest moment in the history of Britain's mountains – and I fancied investigating it all by bivvying atop Cadair Berwyn.
I climbed north-west over Foel Wen and Tomle, before an out-and-back to the summit of Cadair Bronwen and a simple climb to Cadair Berwyn. It was far too early to bivvy, so I decided on a quick jaunt to Pistyll Rhaeadr which, at 73-high, is Britain's tallest single-drop waterfall. It was a captivating sight, but sadly I couldn't stay for long. I needed to be back atop Cadair Berwyn for my sunset bivvy – and alien investigation.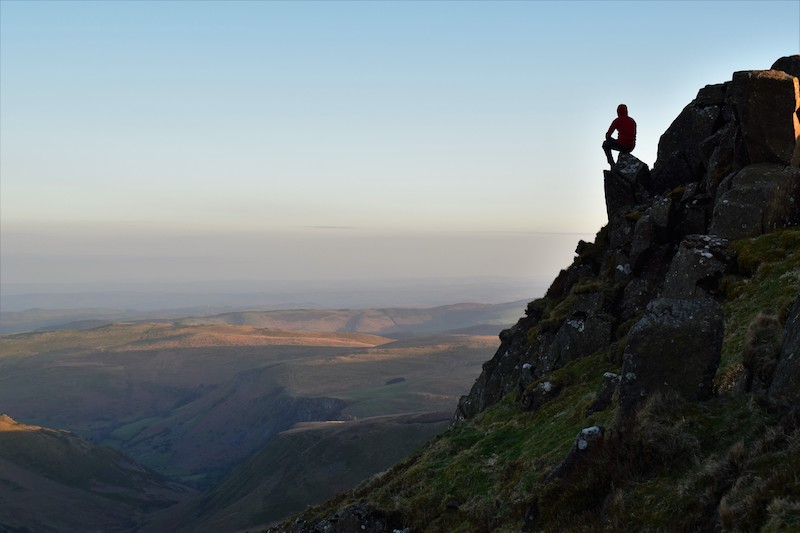 I climbed via Moel Sych, glancing down at the ridge over Moel yr Ewig and Godor that I'd descend the following morning, and made it back to Cadair Berwyn by dinner time. As darkness descended, I boiled up pasta and sipped on hot chocolate.
I waited. And I waited. But nothing sinister or other-worldly happened. I didn't witness any extra-terrestrial beings or paranormal flying vessels. All I witnessed was the very last of the sunlight painting a jagged horizon of distant Snowdonia peaks with an entrancing red hue. Not so boring, after all.