While we'd love to spend all day every day up in the mountains, sometimes that just isn't possible. Maybe the weather isn't playing ball, or you're short on time, or perhaps you're bringing the kids along, whose little legs aren't up to epic, long-distance treks just yet. Whatever the reason, there's always room for a short, sweet adventure fix, and that's where these half-day hikes in Snowdonia come in.
We got together with Vaude, to celebrate the launch of the new Trail Spacer 18 backpack, which is a follow on from the award-winning Trail Spacer 8. The innovative 3D-knit suspension system evenly distributes pressure for maximum comfort on the trails. It's also just the right size for these half-day hikes in Snowdonia, with a volume of 18 litres and perfectly sized compartments for your phone, water bottle and even a little spot for snacks. Check it out here.
But now, let's take a look at these five incredible half-day hikes in Snowdonia…
Aber Falls walk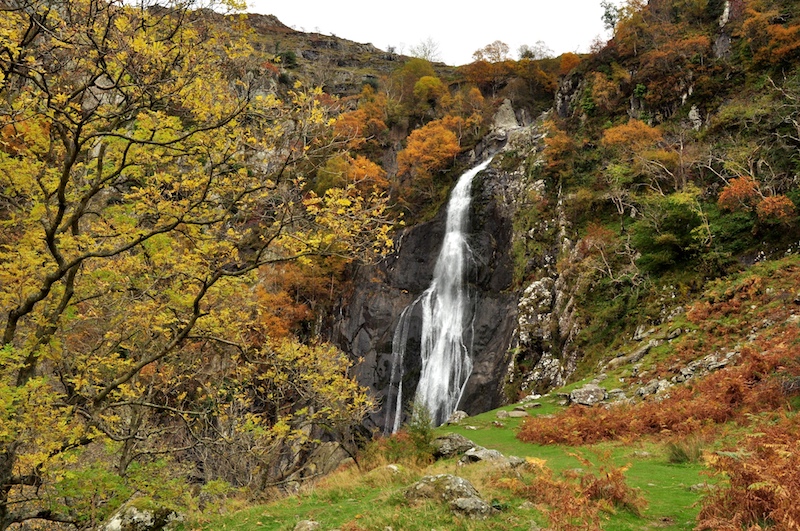 This is a great option if you've been waiting all day for a break in the wet weather, as the falls are at their best when gushing forcefully after heavy rain. The circular route from Abergwyngregyn is just over four miles in length and follows an easy trail that's suitable for families. It's also a good trail running route thanks to the steady ascent.
You'll wander through glistening woodland and traverse a sweeping valley, with views of the falls from far away and close at hand – take your waterproofs as you may get wet for standing too close!
Llyn Ogwen circular walk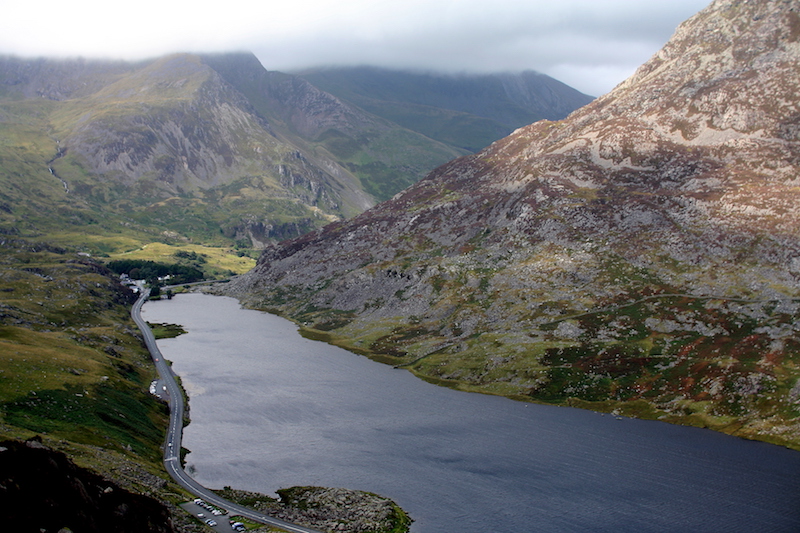 Fans of King Arthur and the mystery of the famous Excalibur sword should check out this three-mile circuit with excellent views of Tryfan and the Glyderau. Legend has it that King Arthur's knight cast the magical sword into the lake of Llyn Ogwen, where it supposedly remains to this day. You'll begin the hike at Ogwen Cottage, near the narrowest part of the lake, and then set off around its shores.
With boulders to clamber over at the start of the walk, and legendary tales to tell of the lake, this walk is another great one for families.
Crimpiau from Capel Curig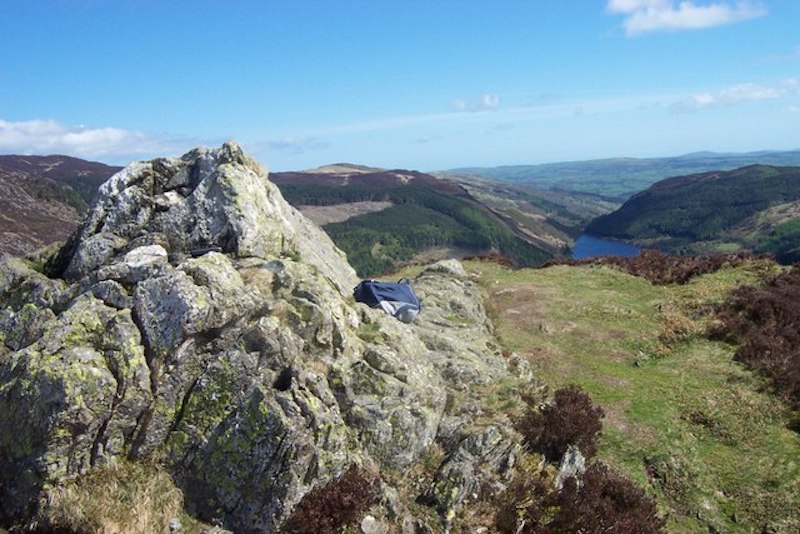 Climbing Crimpiau offers spectacular views from a relatively low height and sums up half-day hikes in Snowdonia: a lot of stunning scenery in a short space of time. The route starts and ends in the little village of Capel Curig at the SNPA car park. From here you'll ascend through beautiful woodlands before enjoying views of Snowdon and Moel Siabod.
A final steep, rocky push to the summit of Crimpiau (475m) will be worth it when you see the spectacular panoramic views. The Snowdon Horseshoe is sprawled to the south west, with Ogwen Valley and Tryfan next door. After soaking it all in on this surprisingly peaceful little summit, you'll descend pass a pretty lake and through the marshlands back to your start point.
Tomen y Mur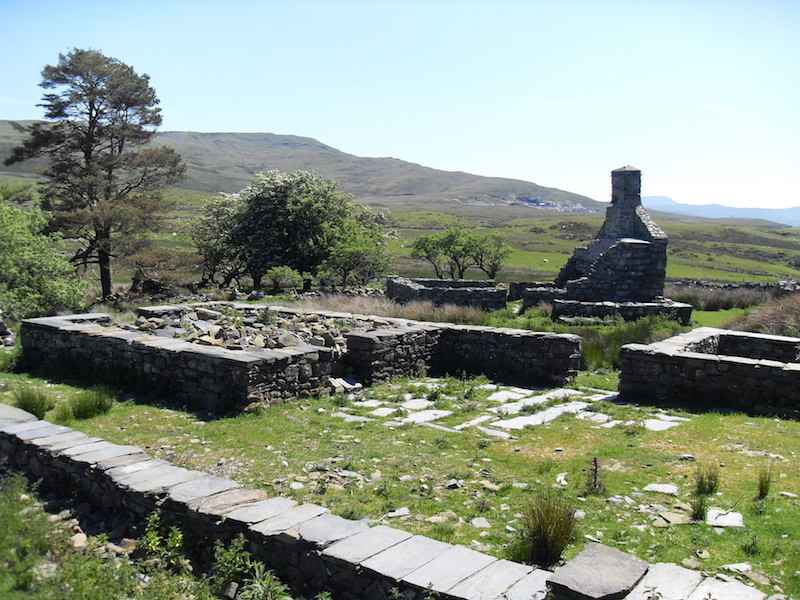 A great hike for history buffs is the circular route that begins at the Trawsfynydd Nuclear Power Station, with the aim of exploring the Roman fort at Tomen y Mur.
You'll also be able to admire beautiful views of the surrounding landscape on this four-mile walk, which takes in the shores of Llyn Trawsfynydd, as well as the fascinating remains of one of the most complete Roman military settlements in Britain. On the way back down from the hilltop, expect open countryside views and fairy-tale-style woods.
Cwm Llan Circuit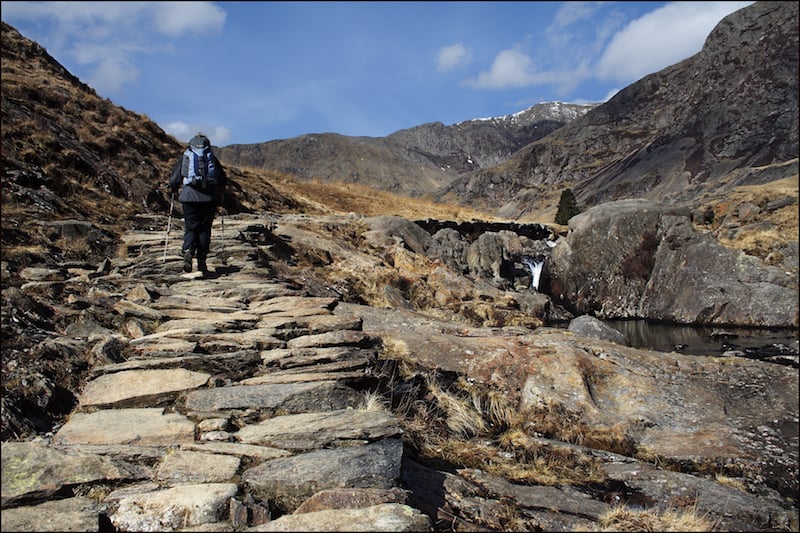 This delightful hike nestled below Snowdon makes for a great emergency plan B if the weather starts to close in once you're already on the Watkin Path to the summit. You'll follow the Watkin Path from the car park at Nant Gwynant through the woods, ascending above the river, which tumbles cheerfully below.
Just before the Watkin Path begins to really climb, you'll take a path parallel to the river towards the quarry remains. Eventually you'll take a left to re-join the path you came out on and complete the four-mile loop.
The right kit for half-day hikes in Snowdonia
If you're just heading out for a couple of hours on one of these half-day hikes in Snowdonia, there's absolutely no reason to overpack. That's why the Vaude Trail Spacer 18 backpack makes the perfect companion. Not only is it small and lightweight, it's also impressively comfortable, thanks to the revolutionary 3D-knit suspension system. You'll find ample space for your water, whether you use bottles or a hydration bladder, with loads of accessible pockets to have snacks and other essentials handy too.

As always with Vaude Products, the Trail Spacer 18 is made with an eco-friendly, water repellent Eco Finish and is PFC-free.