Scandinavia is a place high on the bucket lists of many an adventure traveller, whether you're aiming for the dramatic fjords of Norway or the volcanic landscapes of Iceland. Hikes in Scandinavia also boast some of the world's most unspoiled and spectacular views, as well as a chance to spot unusual wildlife or experience some mind-boggling geothermal activity.
As autumn approaches, hikes in Scandinavia can become a little more difficult to plan thanks to increasingly shorter daylight hours as the months turn colder. With that in mind, we teamed up with GP Batteries, to celebrate the launch of the new Discovery handheld and head torch range, which provides lightweight portable illumination when you need it most.
If you're tackling any of these hikes in Scandinavia, you'll most definitely need a torch in your pack, whether to tackle the rapidly fading light of autumn or find your way around the campsite on a multi-day trek. Shop the full Discovery range here.
Besseggen Ridge, Norway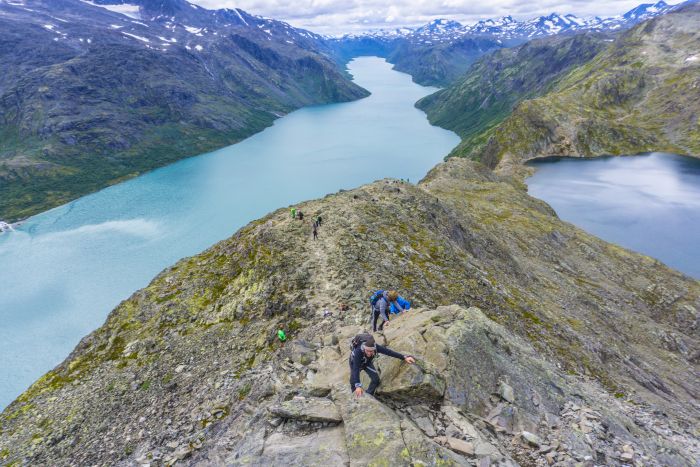 Besseggen Ridge is widely known as one of Norway's most spectacular routes, and for that reason it can become crowded in the summer months. Taking it on once the tourists have dispersed come September can be a good way to beat the crowds and have those awe-inspiring views all to yourself. The highlights of this epic 10-mile hike include the spine-chilling ridge itself, where two lakes at different elevations offer mind-bending views, along with a backdrop of snow-dusted peaks.
The Laugavegur Trek, Iceland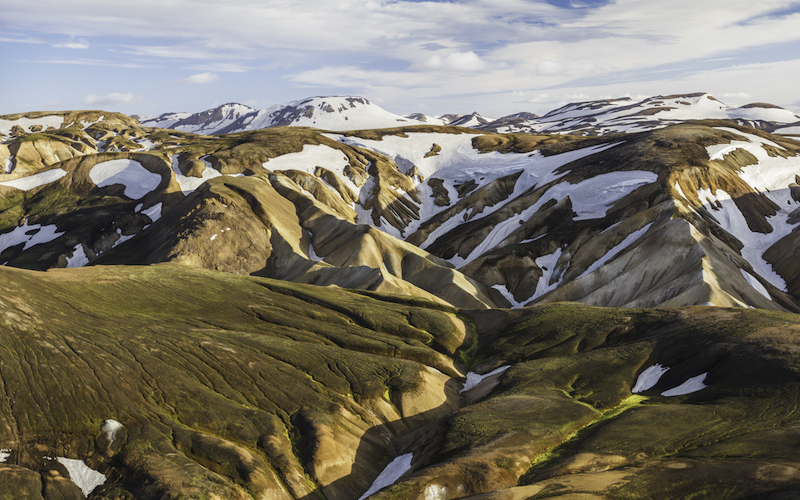 Head to the Icelandic region of Landmannalaugar and you'll find a plethora of spectacular hiking, complete with natural hot springs to soothe those aching muscles post-hike. While there is an inexhaustible array of options here, we love the Laugavegur Trek, which traverses mineral-streaked volcanoes strewn with volcanic ash, alongside vibrant lava fields and bubbling geothermal hot springs.
It usually takes around four days to complete the 34-mile trek, stopping at mountain huts or camping along the way. For a shorter day hike, check out the classic Landmannalaugar Loop.
Trolltunga, Norway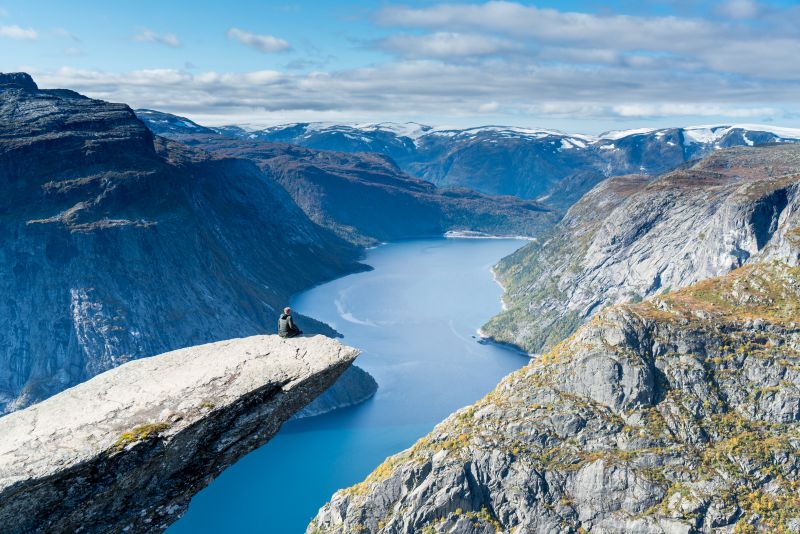 Another of Norway's famous routes, this challenging hike gets you to the renowned rock formation known as Troll's Tongue, an incredible stone slab that juts out over a precipice above Lake Ringedalsvatnet. You'll need some steely determination to make it to Norway's answer to Pride Rock, as it's a strenuous 18-mile round trip with some seriously steep sections and terrain to test your nerve. Just don't forget your camera for that show-stopping viewpoint!
Fimmvörduháls Volcano Hike, Iceland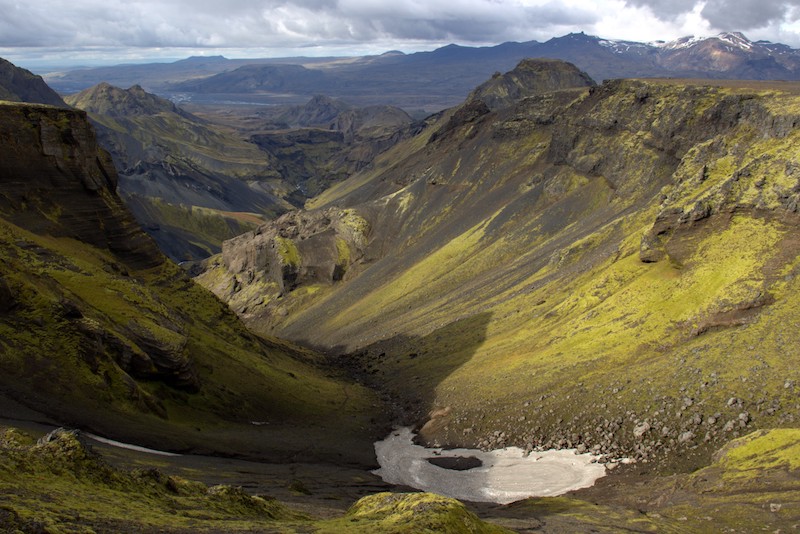 For mind-blowing views and sweeping glacial valleys, head for the famous Fimmvörduháls Volcano Hike in Iceland. It's a challenging 10-mile day hike, or you can opt to complete the hike over two days instead, overnighting at the Fimmvörðuháls mountain hut. You also get the bonus of starting the hike at the iconic Skógafoss Falls, before you begin your foray into the lava-strewn wilderness.
Halti, Finland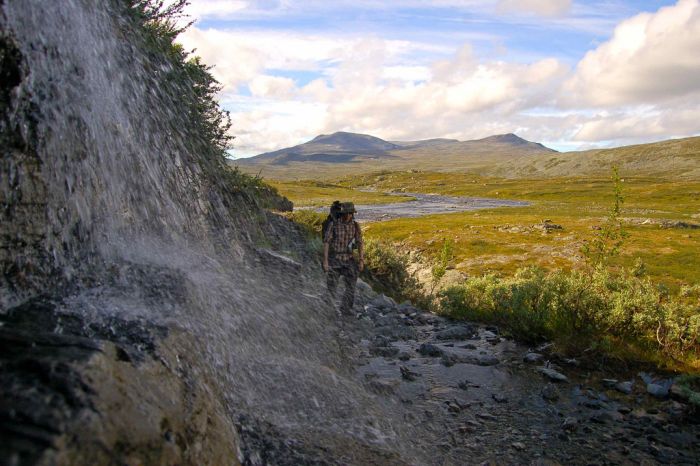 Tackling Finland's highest point makes for one of the greatest hikes in Scandinavia, a magnificent 34-mile wilderness walk like no other. The highest summit of the mountain is actually 50m across the border in Norway, but you can reach the spur at 1,328m, which is the highest point on Finnish soil.
It's a well-marked trail from the small town of Kilpisjärvi, with mountain huts to overnight in along the way (or you can take the shorter, day-hike from a car park near Guolasjávri). It's a popular trail in the summer months, but we love hiking it in September, when the ground is awash with blueberries ripe for the picking.
The King's Trail, Sweden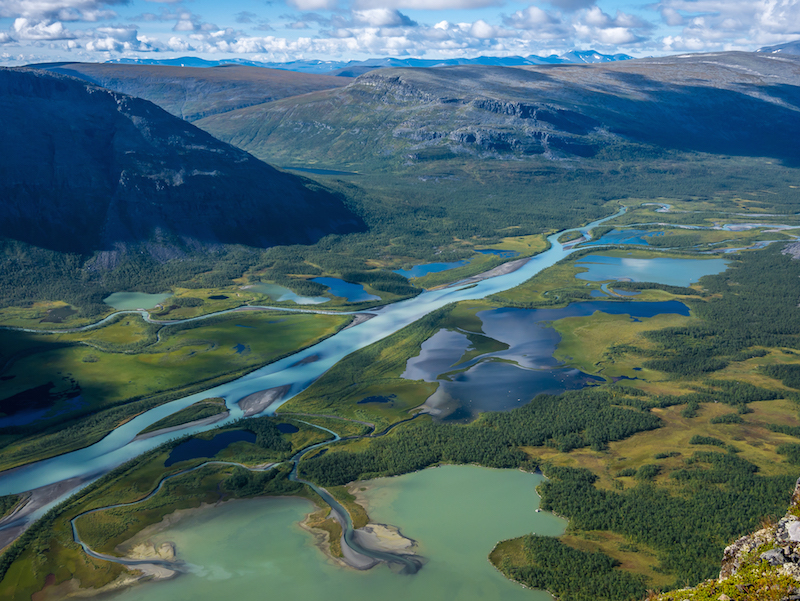 This epic trail needs little introduction; the 273-mile trekking route known as Kungsleden, or King's Trail, traverses the remote wilds of the Arctic Circle and all its beautifully diverse terrain. There are 20 mountain huts spaced out along the route, although it is also possible to wild camp, and the trail is generally split into four main sections which each take about a week to complete. Keep an eye out for the indigenous Sami and their reindeer herds along the way!
The Møn Trail, Camønoen, Denmark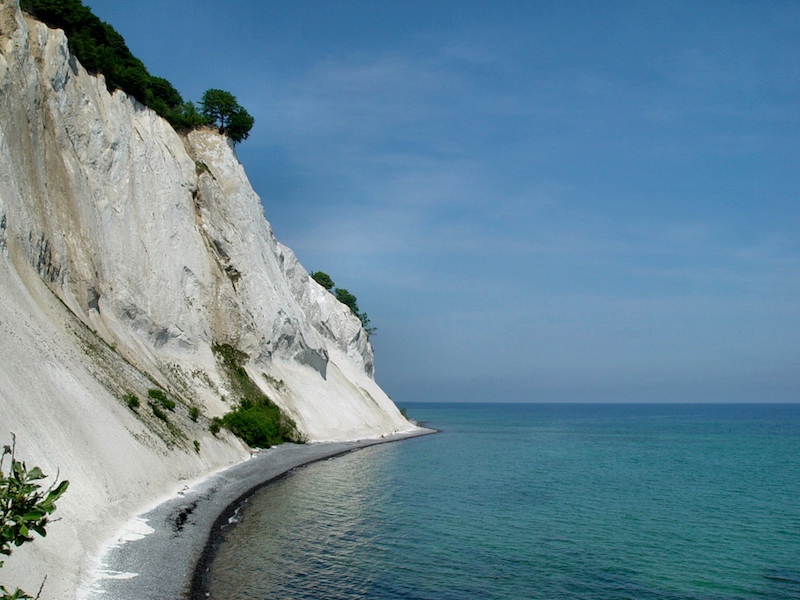 The Camønoen trail is well-known as Denmark's greatest hiking trail, but if you're lacking the time to hike all 108 miles of it, we recommend heading straight for the Møn chalk cliffs, which are widely regarded as the highlight of the trail. This shorter route is around 31 miles and circumnavigates the island of Møn, taking in all its spectacular ivory cliffs along the way.
The area also has a rich prehistoric history, and hikers are permitted to keep fossils they find along the way, providing they have been approved at the nearby geological museum. As it's a popular hiking location, you'll also find a variety of accommodation options along the way.
Essential kit for hikes in Scandinavia
It goes without saying that you'll need plenty of warm layers for hikes in Scandinavia, so when packing for Nordic climes, ensure you have some good quality base layers, mid layers and insulated outer layers to keep the cold at bay. You'll need a sturdy pair of boots to handle a variety of terrain as well.
In shoulder season, hikes in Scandinavia can bring an extra level of risk due to the diminishing daylight hours, so it's essential you pack a torch or head torch, no matter whether you're just out for the day or on a multi-day adventure. It's just not worth being caught short without one. GP Batteries' new Discovery range of head and handheld torches are compact, portable and powerful, offering illumination that's water-resistant with a variety of features to suit your needs. Shop the new range here.