While it's fair to say that Iceland offers plenty for the discerning adventurer, from the show-stopping waterfalls of the Golden Circle to the vast rugged landscapes of the Westfjords, every insider knows that the best hiking on this geothermally active gem can be found in the Fjallabak Nature Reserve in the central highlands. Here, 47,000 hectares of mineral-streaked mountains, towering sand dunes, immense lava fields and bubbling hot springs are begging to be explored on foot, with plenty of unusual flora and fauna to spot along the way.
We got together with Fjallabak, a family-run, Icelandic tour company that has been specialising in hiking trips to the region for more than 40 years, to find out why Fjallabak Nature Reserve deserves a place on your hiking bucket list once and for all.
Vast and beautifully unspoiled landscapes to explore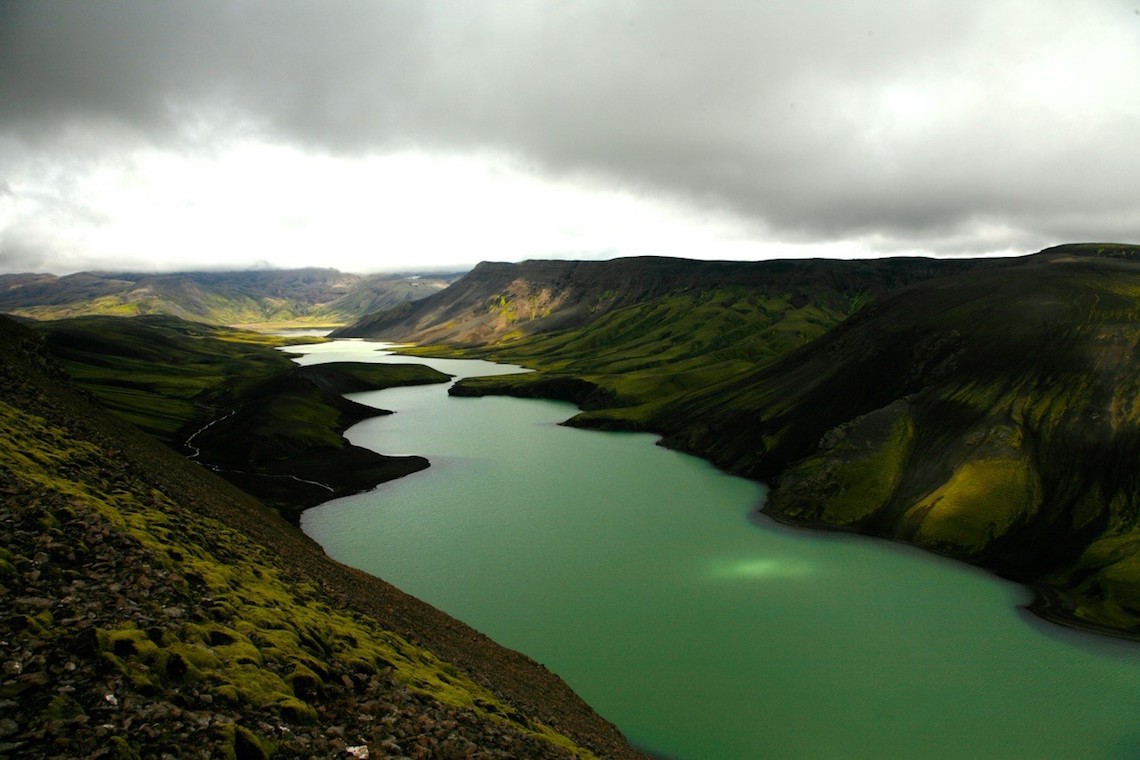 The topography of Fjallabak Nature Reserve is as varied as it is breath-taking, from vast volcanoes to geothermal valleys painted a rainbow of colours by rhyolite. Natural hot springs can be found at Landmannalaugar, which is also the start route for one of Iceland's most famous hiking routes; the Laugavegur Trek.
The area is also home to the mystical Mount Hekla, one of Iceland's most active volcanoes with over 20 eruptions since 874, and known to locals as the Gates to Hell, thanks to its fiery reputation. Hiking here certainly makes for an adrenaline-filled adventure. Don't panic – it won't suddenly start spewing lava while you're in the vicinity. Modern technology can now predict an eruption up to weeks in advance, so chances are, if the area is open to the public, you're pretty safe. For added peace of mind we recommend hiking the area with a reputable tour company such as Fjallabak, who know the area inside out and can mitigate any unprecedented risks.
Meanwhile, in the eastern region of the Fjallabak Nature Reserve you will find imposing icecaps and the emerald waters of glacially-fed lakes. The peculiar rainbow-streaked mountains of the region are often dotted with swathes of snow-like ash, and throughout the area you'll find natural hot springs, perfect for easing those muscles after a tough day on the trails.
A way to immerse yourself into the wilderness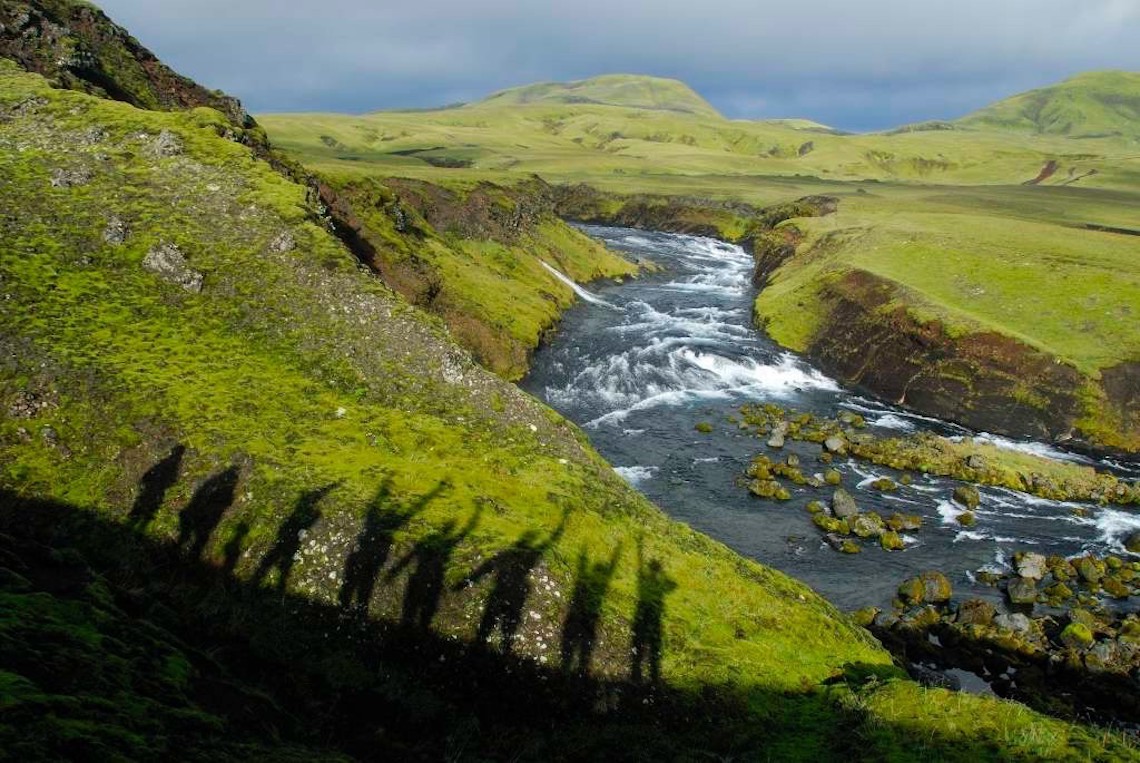 As the Fjallabak Nature Reserve is such a popular spot with hikers, there are some exceptional mountain huts and facilities for hikers found within the park. To best explore the enigmatic wilderness of the region, you can either base yourself at a particular hut and take on a series of circular hikes, or you can try hut-to-hut hiking – best attempted with a tour company like Fjallabak who can easily transport your luggage to your next destination.
While there are plenty of marked trails throughout the Fjallabak Nature Reserve, we prefer to explore unmarked areas of the park with the help of a guide, who can adapt your day's adventure based on the weather and general consensus of the group. A guide is also able to help you identify unusual flora and fauna you may stumble across and seek out show-stopping photo opportunities away from the crowds of the main trails.
Fjallabak Nature Reserve: How to hike there yourself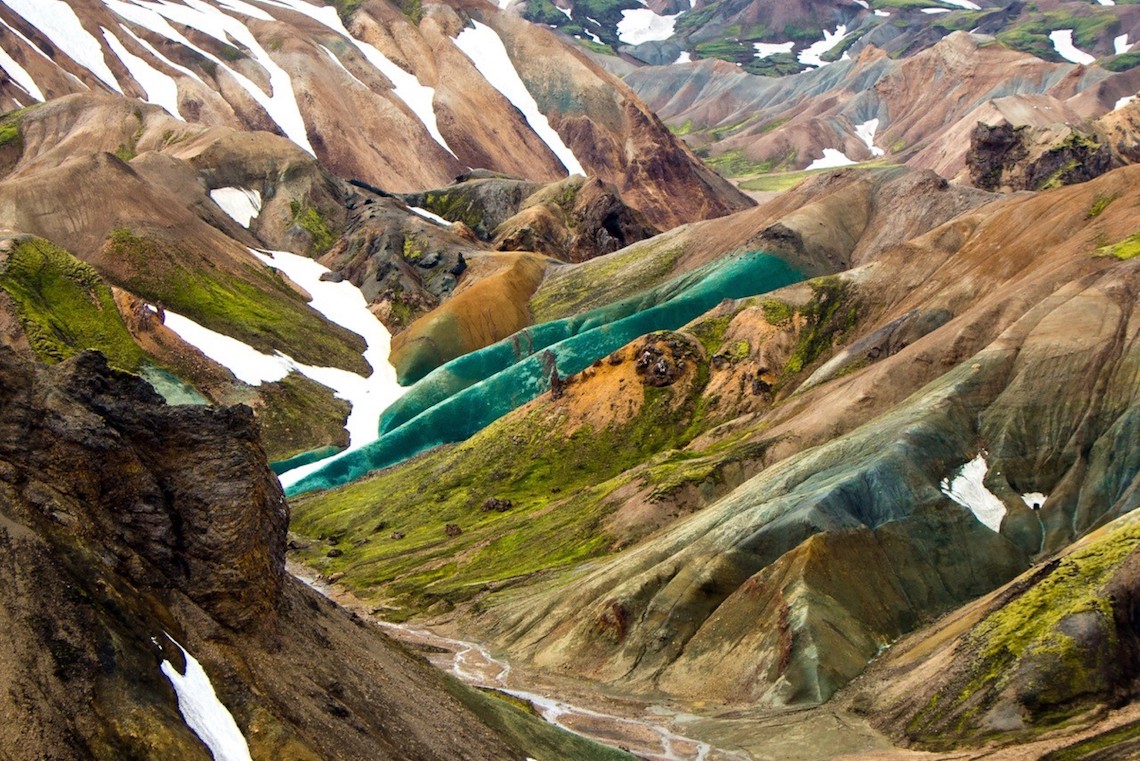 Accessing this remote wilderness is best done with the help of a local tour company such as Fjallabak, that runs guided hiking trips to the area with nearly 30 years of experience leading trips among Iceland's natural wonders. Fjallabak trips generally include a knowledgeable English-speaking guide, bus transfers to and from the mountains, luggage transport with a support vehicle, accommodation in mountain huts and all meals. While Fjallabak Nature Reserve is a very popular region, the main tourist hub can be found at the Landmannalaugar region and the Laugavegur trail, which is why Fjallabak avoids these areas in favour of hidden gems found in the wilderness. This means you'll be taking the road less travelled to some of the most remote and beautiful corners of the nature reserve.
Check out hut-to-hut hiking trips such as the epic Trek at the Doors of Hell, a four-day itinerary along the west and north flank of Mount Hekla, allowing you to get up close and personal with one of Iceland's most infamous volcanoes.
Alternatively, why not try this Heart of the Highlands tour, a nine-day adventure in the Fjallabak Nature Reserve which offers adventurers the opportunity to base themselves from two mountain huts and take on a series of exciting day hikes, tailored to the group and weather conditions. This adventure can also be split into two separate trips for those short on time. Check out the five-day West Fjallabak Highlands tour or the five-day East Fjallabak Highlands Tour for a more detailed description of what to expect.