If you're anything like me, then your bucket list is growing uncontrollably quicker than you can tick off its destinations, and already resembles the size of a small novel. Sound familiar? Thought so. Though many of us may never complete the full list, a bucket list is there as our personal inspiration and spurs us on to achieve our dreams – so we reckon, there's no harm in letting it grow wildly.
With the above in mind and clutching our own bucket lists, we teamed up with our friends at Intrepid Travel to bring you 12 epic adventures from around the world that deserve a place on your bucket list. We just know you're going to love them…
1. Road trip on the Great Ocean Road, Australia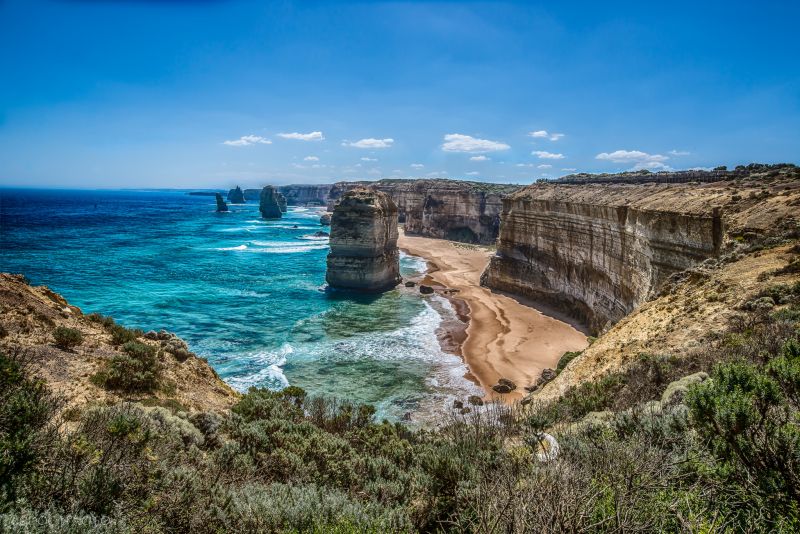 Photo: 士航 魏
Possibly one of the greatest road trips in the world, the Great Ocean Road runs from Melbourne to Adelaide, in Australia. This 151-mile route offers travellers unparalleled surf, picturesque beaches, dramatic rock formations and mind-blowing coastal views, and can usually be done in a couple days, depending on how long you want to stay and take in all the incredible sights.
Fancy experiencing all that the Great Ocean Road has to offer? Intrepid Travel have a range of awesome trips ranging from two to six days. Head over to the Intrepid Travel website for the full route details.
2. Desert camping in Jordan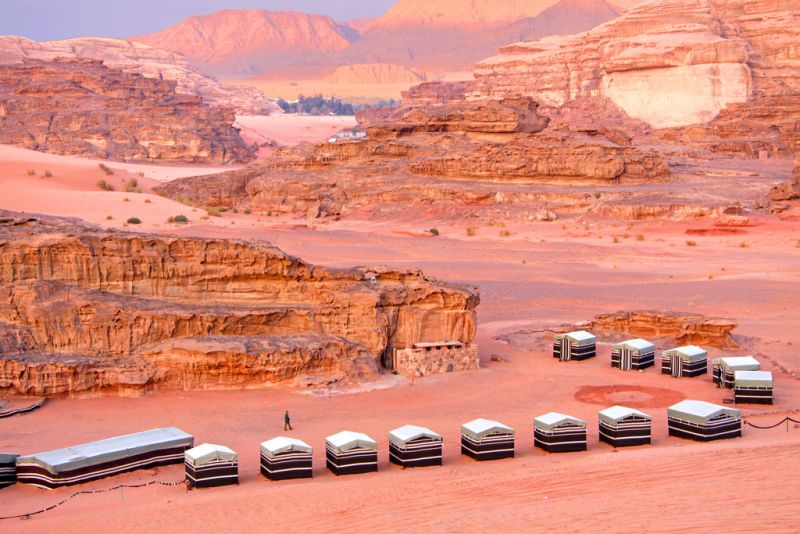 Photo: Guillaume Baviere
Jordan is a magnificent Middle Eastern country and its deserts are a rich and fascinating land to discover. After days exploring by camel trekking, dune sledding or jeep, nighttime is really when the desert comes alive. You'll be absolutely blown away by the billions of twinkly stars that gaze back at you, and you'll also get the opportunity to meet the Bedouin locals and listen to stories about their way of life in the desert around the campfire.
If you love the sound of the above, then head over to the Intrepid Travel website. They have an incredible range of trips available in Jordan, including those that feature desert camping.
3. Torres del Paine National Park, Patagonian Chile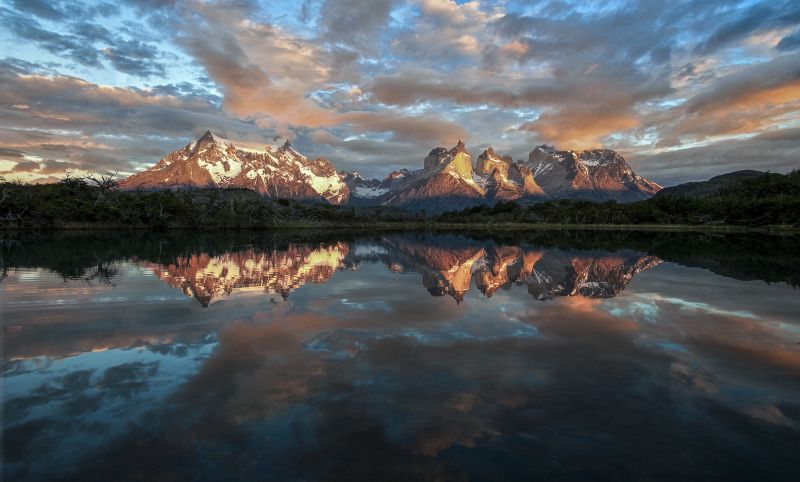 Photo: Christopher Michel
Quite possibly one of the most staggering national parks in the world, no bucket list is complete without a trip to visit Torres del Paine National Park, in Patagonian Chile. The vast mountain ranges, impressive glaciers, sparkling glacial lakes and dense forests are just some of the elements that make this area so magical. One of the most iconic sights in the park are the three natural granite pillars that tower over the landscape.
If you're just dying to tick Torres del Paine off your bucket list, then head over to the Intrepid Travel website. They offer an array of fantastic Patagonian trips, many of which include this national park on the action-packed itinerary.
4. Bathing in hot springs, Iceland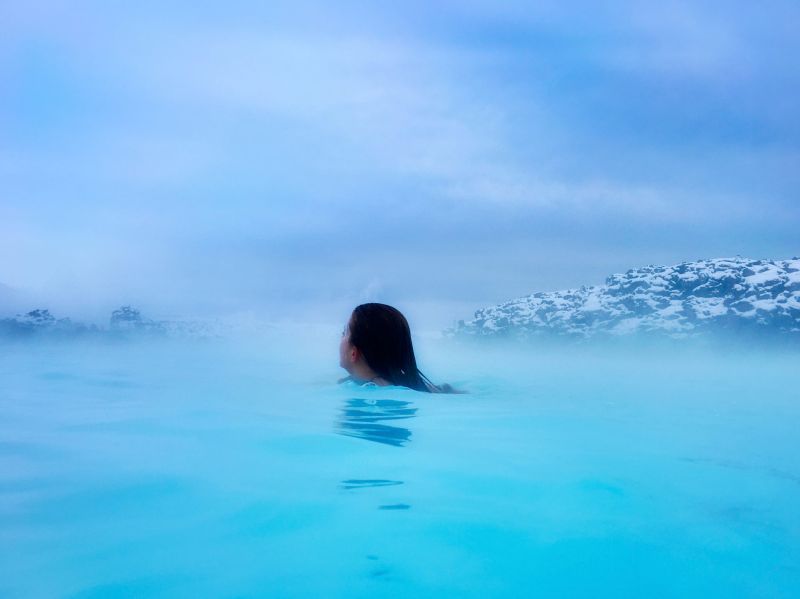 Photo: Lynn Friedman
Bathing in Iceland's hot springs is an experience like no other. Enjoy bath-like temperatures and mineral rich waters while your face meets the crisp air and the spectacular snowy views that surround you. There are many natural hot springs dotted around Iceland that offer spectacular wild ruggedness, and there are also a couple commercial hot spring spas to choose from if you prefer the little added luxury of bath robes and slippers.
If you'd love to take a dip in a hot spring and discover the volcanic lands of Iceland, then head over to the Intrepid Travel website. The company offers an incredible range of Icelandic trips and longer trips that include Iceland on the itinerary.
5. Cycling in the French Alps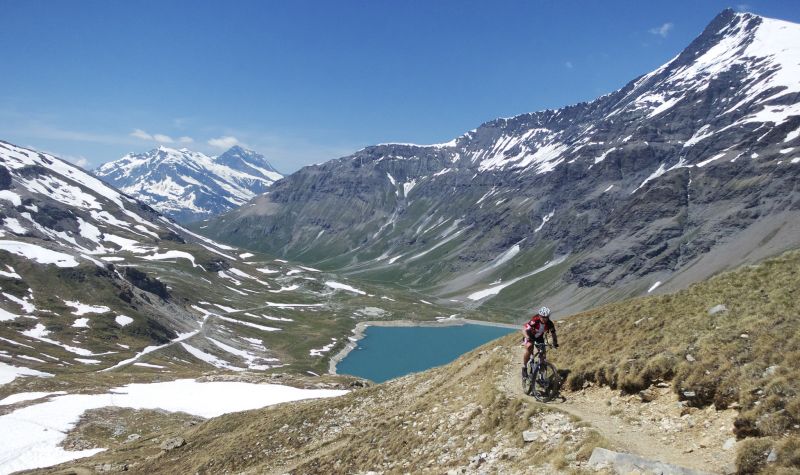 Photo: Will_cyclist
If you're an avid cyclist or just enjoy cycling as a hobby from time to time, then you won't be disappointed by a two-wheeled trip in the French Alps. The Alps are renowned for being one of the most sensational mountainous regions on the planet and to explore them by bike gives you a faster and more adrenaline inducing way of discovering the true beauty of this area. So, whether you like to peddle on-road or prefer more rugged off-road trails, you won't be short on choice in the French Alps.
Fancy heading over to the French Alps for a cycling trip of a lifetime? We don't blame you. Head on over to the Intrepid Travel website, and you'll find a great range of cycling trips including this magnificent area.
6. Climb Machu Picchu, Peru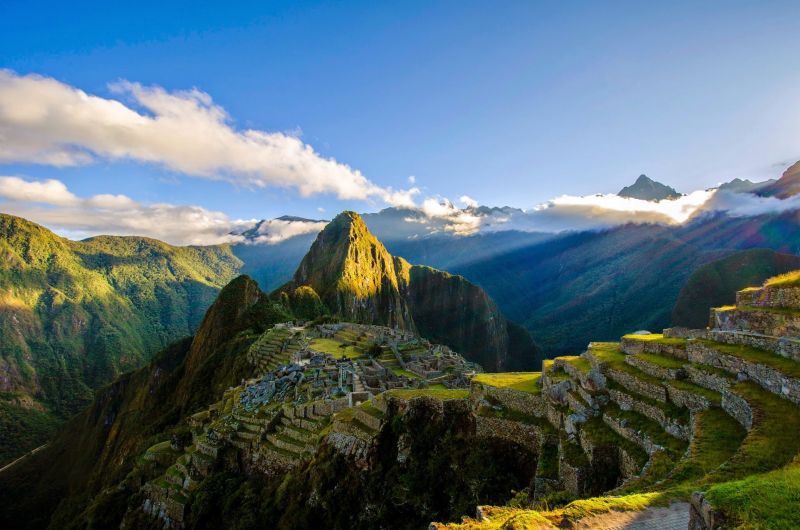 Built in the 15th century, and later abandoned, Machu Picchu is one of the most well-known archaeological sites in the world, set in the staggering Andes Mountains in Peru. This UNESCO World Heritage site is often referred to as 'the lost city of the Incas' and its exact former use remains a mystery to this day. Not only is Machu Picchu an incredible historic site, but the hike to the top and the panoramic views when you get there are absolutely unforgettable.
If Machu Picchu has a hot spot on your bucket list, then head over to the Intrepid Travel website. The company offers a vast range of trips that include this spectacular site and the incredible lands that surround it.
7. Kayaking in the Norwegian fjords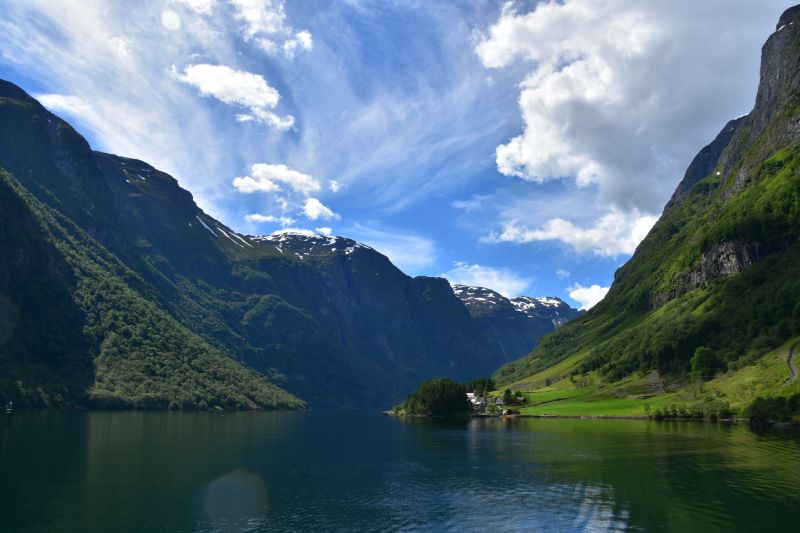 Photo: Richard Mortel
Norway is famous for many things, but it's particularly known for its breathtaking system of fjords. Tranquil waters are framed by vast and impressive mountain ranges, topped with snow and draped in luscious greenery. The fjords are impressive in any weather, but when the sun comes out, it kisses everything is touches, turning the scene into a sparkling paradise that will last in your memory for a lifetime. The best way to get up close and personal with the fjords is by paddle, it's just perfect for kayaking.
If you'd love to experience the pure beauty of Norway and its incredible fjords, then check out the Intrepid Travel website. The company offers a fantastic selection of Norwegian and complete Scandinavian trips with exciting itineraries.
8. Hiking in Triglav National Park, Slovenia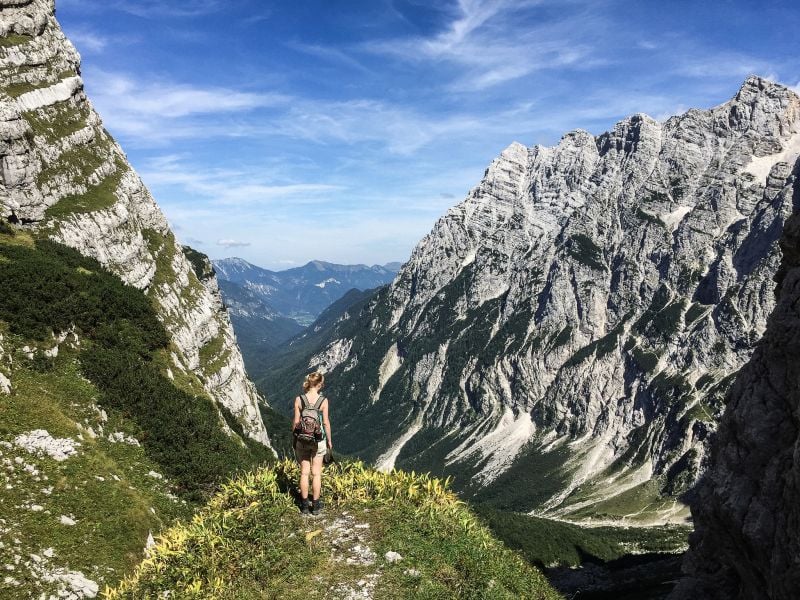 Photo: Rob Berends
Overshadowed by the popularity of the Dolomites and the Alps, Slovenia is sometimes overlooked by travellers. This is where they are going wrong. Slovenia is a rich and mountainous paradise and hiking through its forgotten lands is an experience like no other. You'll also find, more often than not, that you have unspoiled and awe-inspiring scenery all to yourself. Slovenia is also brimming with stunning lakes, waterfalls, forests, valleys and picturesque towns.
If you'd love to discover all that Slovenia has to offer, then head over to the Intrepid Travel website. The company has a great offering of Slovenian trips and other itineraries that include this fantastic country.
9. Sailing in the Caribbean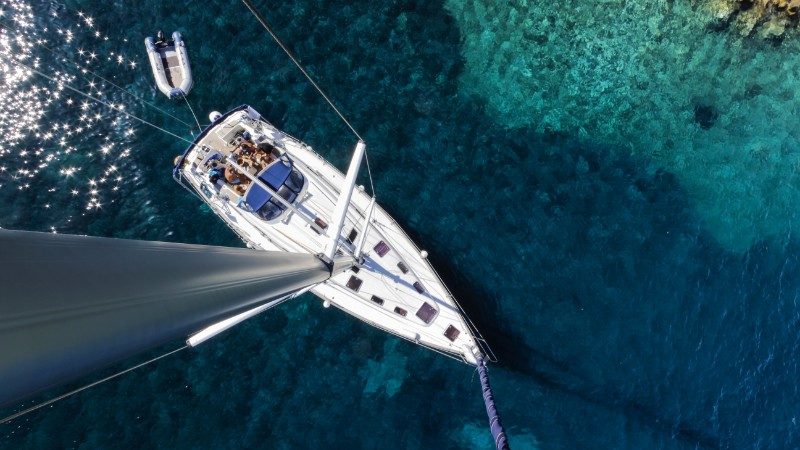 The exquisite blue waters in the Caribbean, rival those around the globe, and the best way to experience these tempting oceans? By sailing of course. Whether it's a day trip or a week-long trip, sailing around the shores and delving deeper into the waters to discover quaint islands is an unforgettable adventure. Not to mention, the world-class diving, pristine beaches and deliciously famous Caribbean food and culture.
If you fancy a sun-soaked Caribbean sailing adventure, then head over to the Intrepid Travel website. They offer once in a lifetime vacations aboard your very own private catamaran, so good, you'll have your friends green with envy.
10. Kayaking in Antarctica

Photo: Scott Ableman
Kayaking is fun wherever you do it, but kayaking in Antarctica is up there with the best. Not only will you have the most breathtaking view of snowy mountains and giant ice burgs, but you'll have the chance to get up close with personal with colonies of penguins and seals. This is a magical land and exploring by paddle is a fantastic way to slow the pace down, enabling you to absorb every last inch of its magnificence.
If you love the sound of the above, and would love to explore the Antarctic, then head over to the Intrepid Travel website. They have a wide range of trips ranging from just over a week to the best part of a month, depending on your time and budget.
11. Trek to Everest base camp, Nepal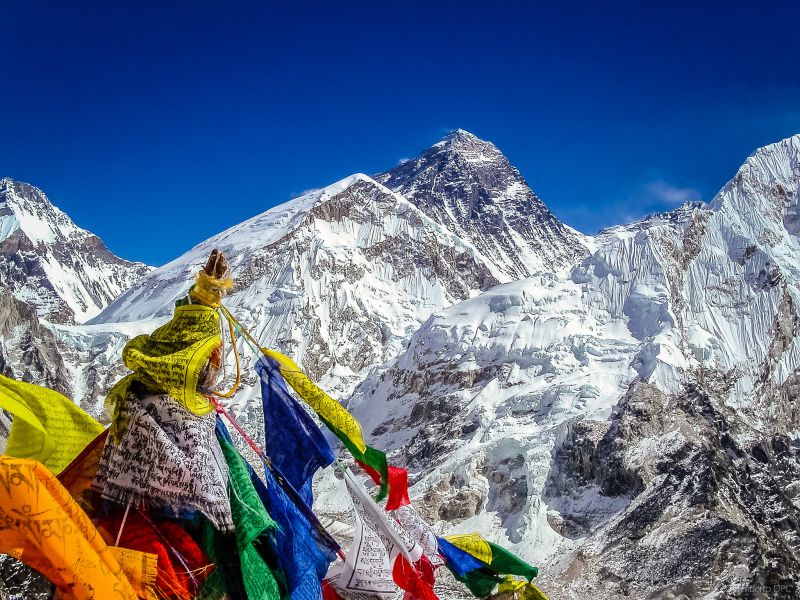 Photo: Umberto De Peppo Cocco
Climbing to the summit of Everest is a very risky, expensive and ambitious feat, and is pretty unachievable for most of us common folk who aren't experienced mountaineers. However, fear not, because trekking to the mountain's base camp is an incredible once in a lifetime experience in itself, and if you're a fit and healthy trekker, then it's a trip that should prove a success for you. Just standing in the overpowering presence of Everest is spine-tingling, and very humbling indeed. An experience as incredible as this, is never forgotten.
If trekking to Everest base camp is hot on your bucket list, head over to the Intrepid Travel website. The company offers fantastic guided trips which enable you to conquer this adventure of a lifetime, learn about the traditions of the Sherpa and rest in Nepalese tree houses.
12. Hiking in Yangshuo, China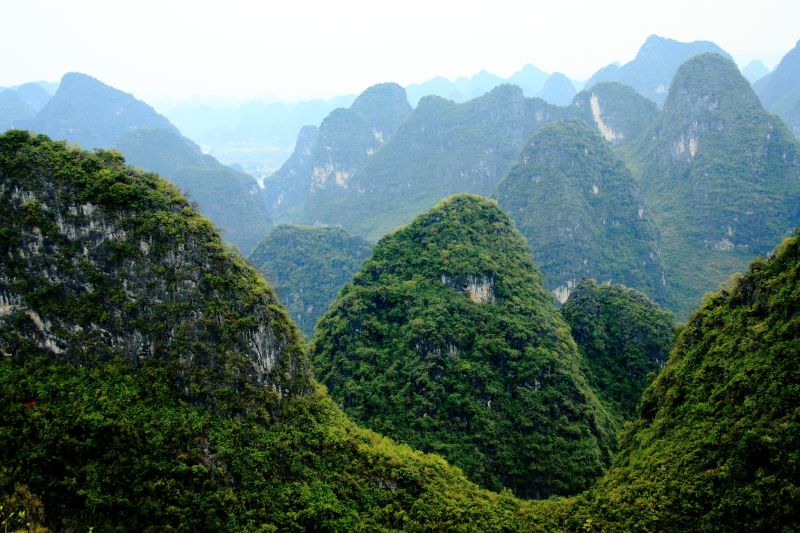 Photo: Strudelt
China is a country of outstanding natural beauty, and there are so many truly inspiring places to explore. However, we have chosen the remarkable landscapes of Yangshuo, in China's Guangxi region. The area is famous for its karst mountainous landscape, spilling with luscious greenery, enchanting views and fascinating species. There are many enjoyable hiking trails, peaks to conquer and a stunning river to paddle in. You'll find yourself pleasantly lost within this idyllic paradise.
If Yangshuo has captured your imagination and you'd love to see it for yourself, head over to the Intrepid Travel website. The company has a whole host of adventurous trips in China, including those that feature Yangshuo in the itinerary.
Intrepid Travel offer an outstanding range of adventurous trips all around the globe. Whether you're looking for a short discovery trip or to delver deeper into a country or continent, the company offers an array of different trips to suit your needs, wishes and budget. To browse the full range or to find out more about the company, head over to the Intrepid Travel website.