Everest Base Camp, Mont Blanc and the Inca Trail are wonderful bucket list adventures, as long as you don't mind the queues on the trail. If you're looking to escape the crowds and experience some of the best hikes in the world, then you'd be better off looking elsewhere.
Fortunately, Peter Elia AKA 'The Man Who Hiked the World' has put in the hard work to compile this list of his five favourite alternative hikes. Get that pen ready, because it's impossible to keep these off your bucket list.
Huayhuash Circuit, Peru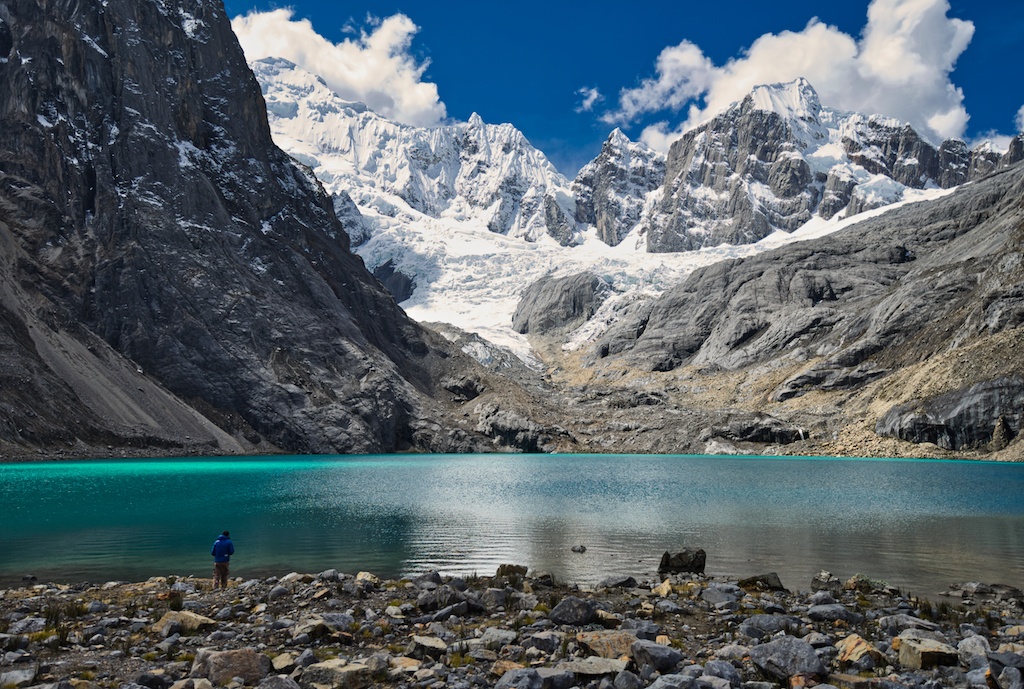 Why go? For alpine hiking and tropical glacier lakes
Length: 80 miles
Time to walk: 10 Days
Difficulty: 5/5 – High altitude hiking with drastic elevation changes
When to go: May to September
The Inca Trail is arguably the most famous trek in South America. However, there is a little-known alpine trail which lies entirely above the treeline of the Cordillera Huayhaush Mountains in Northern Peru.
Unlike the journey to Machu Picchu, this isn't an ancient walk amongst ruins, but a breath-taking adventure through some of the most beautiful and untouched scenery anywhere on Earth. Sheer, snow-capped mountain peaks, turquoise glacial lagoons and a chance to witness the flight of the condor (the largest flying bird in the world) will enthral even the most well-travelled adventurer.
The Huayhuash trek circumnavigates the entire mountain range with several peaks above 6,000m. This includes the mountain of Siula Grande (6,344m) which achieved notoriety with Joe Simpson's gruelling ordeal and subsequent book 'Touching the Void.'
This circuit is not for the faint-hearted; hikers will have their endurance and resolve tested in full.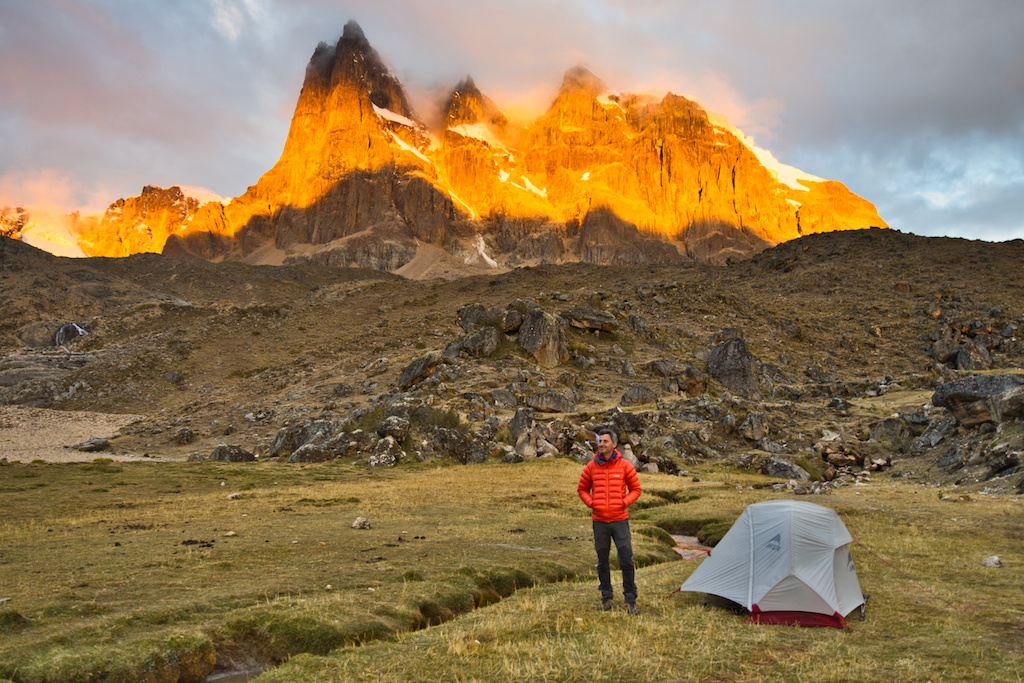 The 10-day trek will involve conquering a number of high passes ranging between 4,500 and 5,000m with most of the trek taking place over 4000m. However, your journey can be made easier. Donkeys are still used as the best means of mountain transport
It's important that hikers spend a few days in the nearby city of Huaraz to acclimatise before attempting Huayhuash as altitude sickness presents a threat for those exposed to sudden increases of elevation. Laguna 69 (Lake 69) and Pastoruri Glacier act as ideal and picturesque acclimatisation days out to get you ready for your big adventure.
Looking to take your Peruvian adventures to the next level? Here's how can avoid the crowds when travelling in Peru.
Sao Miguel Island, Azores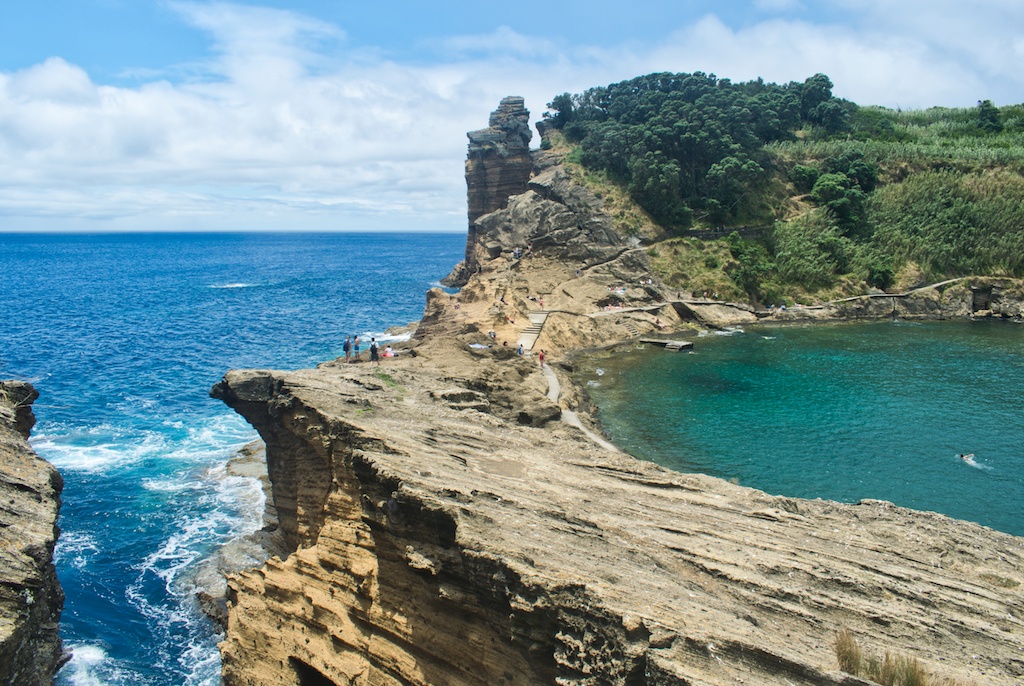 Why go? For Volcanic hiking in the middle of the Atlantic Ocean
Length: 7.5 miles for each hike
Time to walk: 2 days
Difficulty: 2/5 – Occasional deep descents but mostly quite flat
When to go: April to October
Equidistant from Europe and the Americas are the islands of the Azores. This autonomous region of Portugal consists of nine (mostly volcanic) islands of which Sao Miguel is the largest both in population and landmass. This island is perhaps the most diverse in landscapes offering up humid forests and lush vegetation entwined with geological reminders of its volcanic past.
Classic hikes include Sete Cidades (Seven Cities) and Lagoa do Foto (Lagoon of Fire). Both of these walks consist of huge lakes contained inside the craters of extinct volcanoes.
The panoramic vistas of 'Seven Cities' are breathtaking.
Walking around the caldera affords ocean views on one side and directly below are two distinctly coloured lakes of various shades of greens and blues. Each of the lakes, according to legend, represents the uncontrollable tears of a princess and a shepherd who fell in love but were forbidden to marry.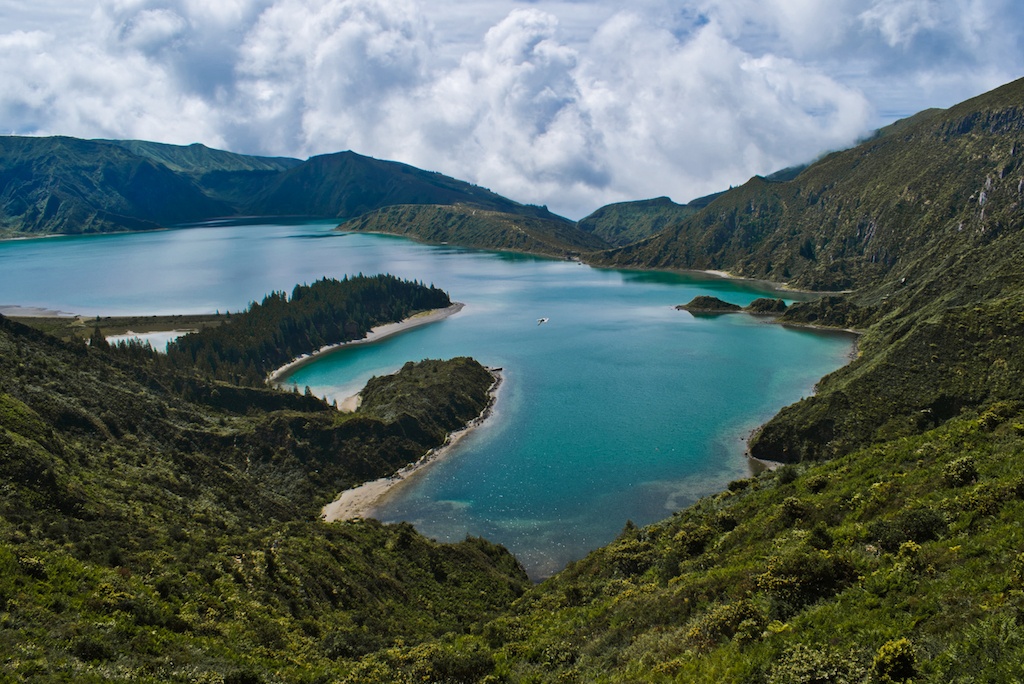 'The Lagoon of Fire' is situated high up in the mountains and represents a more challenging option. A sure-footed steep descent is required from the crater's edge to the lakeside. The reward is likely to result in having the sandy shoreline to yourself. Furthermore, the area is a protected nature reserve and feels totally unspoilt.
After a couple of days of volcanic hiking, Sao Miguel offers some quite unique ways to take it easy. There are plenty of natural hot springs and mud pools available to blissfully soak aching muscles. Ocean swimming and Islet snorkelling are great options to feel more invigorated, and you can even eat a meal cooked by a volcano!
Like the sound of this? Check out out four more incredible adventures in the Azores.
Tian Shan Mountains, Kyrgyzstan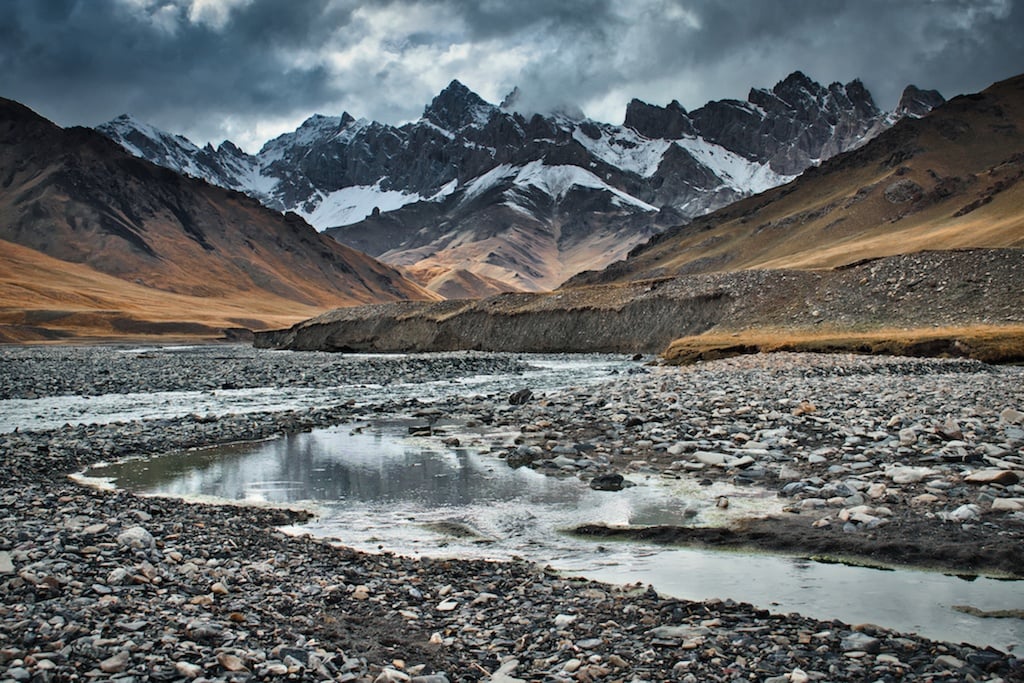 Why go? For nomad hiking and staying in yurts
Length: 10 miles per day (average)
Time to walk: 4 to 6 Days
Difficulty: 4/5 – Some steep climbs up to 4,000m
When to go: June to September
Chronicled by Marco Polo, the great Silk Road was a cultural melting pot of traders and their families from China to the Middle East. In the heart of this ancient route lies Kyrgyzstan's remote valley of Kok Kiya which is encompassed by the towering, jagged mountain peaks of Tian Shan. From here, the Kok Kiya river traces down to the valley below as it winds through a series of canyons that makes its scenery some of the most spectacular in Central Asia.
Kyrgyzstan is a country where almost 95% of the land is mountainous and with a proud nomadic tradition. Trekking and living with indigenous tribes only add to the adventure. There's a chance to learn about their lives, customs and folklore. This is a world so far removed from our own daily routine.
Conditions in the valley are stripped down to the bare essentials. There is no hot water, electricity or medical assistance for hundreds of miles. However, Kyrgyz nomads are a resilient people and their yurts play a crucial role in Kyrgyz life. These portable circular homes serve as a strong yet disassembling living structure and are often beautifully decorated. Hikers will have the chance to stay in such accommodation during their journey.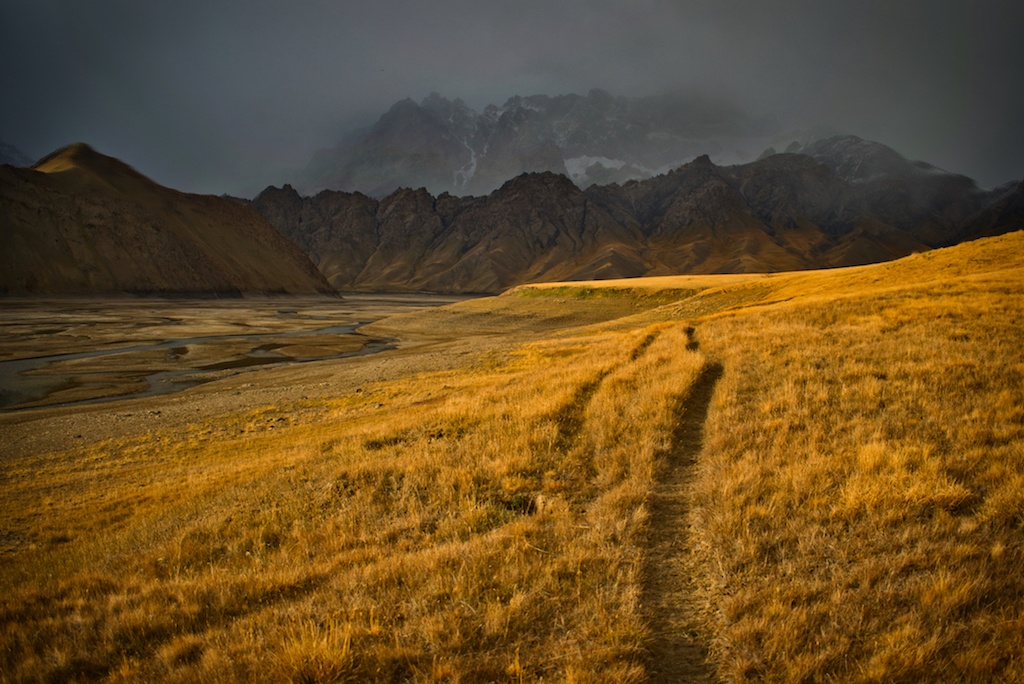 Horses play an important role in Nomadic life, participating in herding livestock. Hikers will also have the opportunity to ride horses as some river crossings may have harsh undercurrents and are too deep to walk across.
There's a special energy and excitement about trekking in this region. The landscape is both rugged and picturesque with very little tourism in the area. Walking with the nomads and their horses has a pioneering spirit, rarely experienced in such an authentic way.
Of course, you don't have to explore the Tian Shan Mountains on foot, there are some incredible overland routes that will get you up close with their brooding beauty.
Svalbard, Norway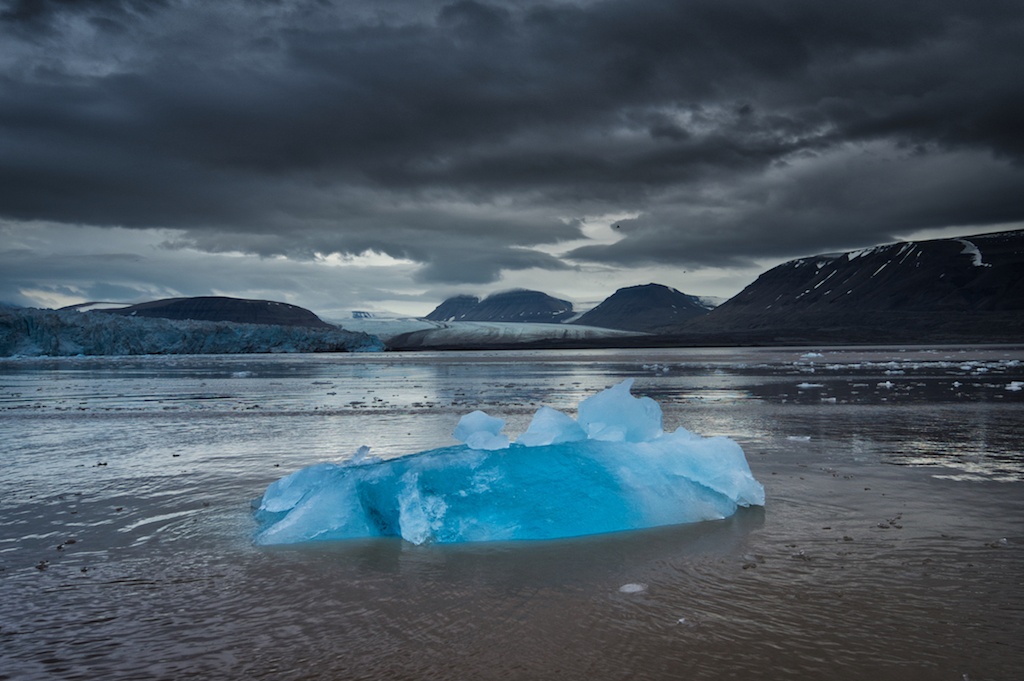 Why go? For coastal and glacier hiking 78 degrees north
Length: Various length
Time to walk: 2 days
Difficulty: (Coastal) 1/5 – Flat: (Glacier) 4/5 – Steep, slippery and uneven terrain in parts
When to go: June to September
Literally the last stop before the North Pole is the archipelago of Svalbard. If you've ever wanted to experience travel in one of the world's most remote outposts, then this could well be the place for you.
Svalbard is geographically located between the north coast of Norway and the Arctic. It's so far north that four winter months of the year are spent in total darkness, and the converse is true in summer when 24-hour daylight takes place between May and August.
Svalbard's only significant settlement is the small frontier town of Longyearbyen. Hikers should note that it is illegal to leave town without firearms as there are more polar bears than people on the islands.
Svalbard's most famous residents are an endangered species and protected by law. Rifles are only used as a warning shot on very rare occasions when polar bears and humans come into close proximity. In short… Take a guide!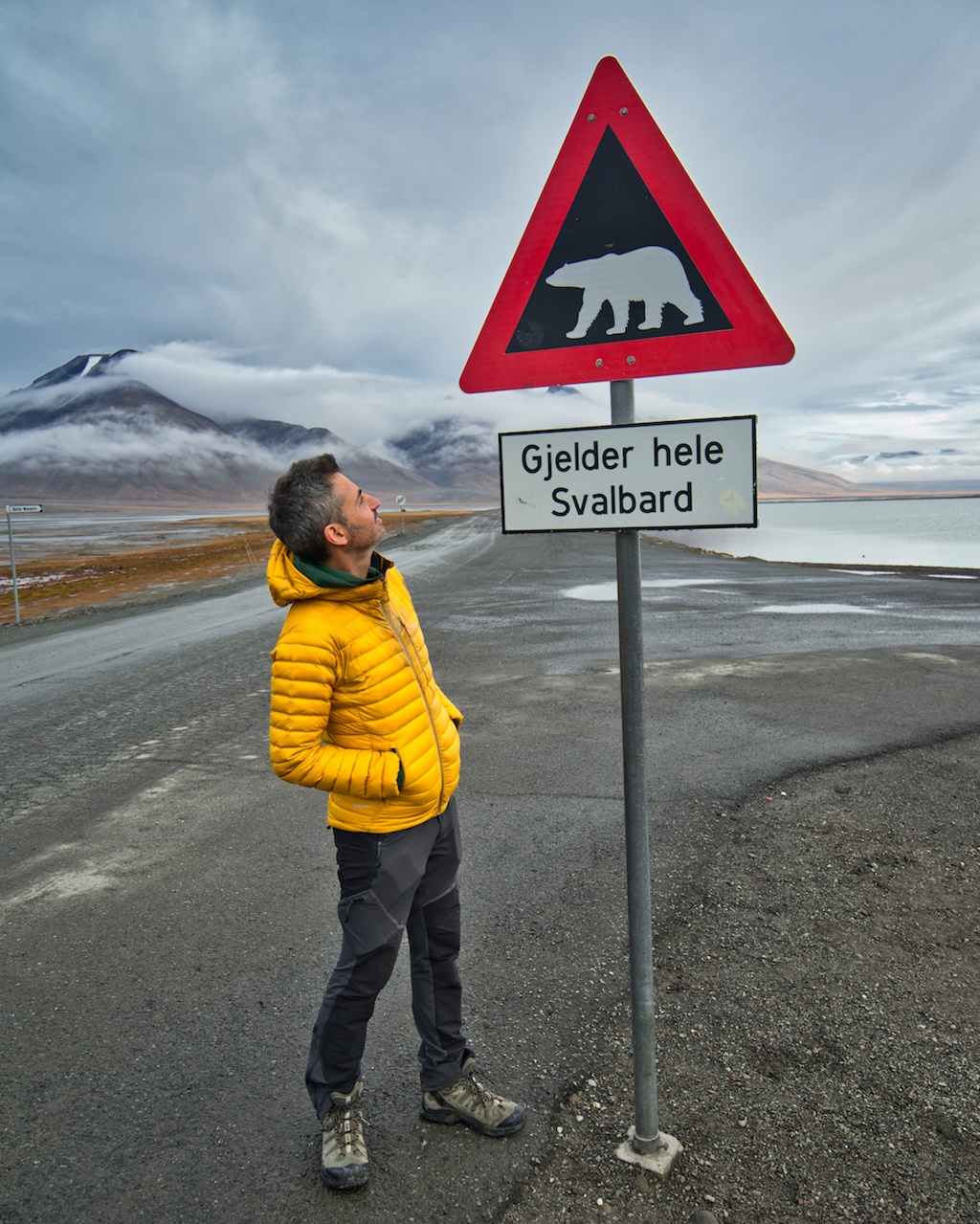 Coastal walks are graded easy, look out for puffins or a chance pod sighting of beluga whales. The majority of glacier hikes are non-technical and do not employ the use of ropes. However, snowshoes or crampons can be provided if the snow levels are particularity thick. The climbs are energetic and will require a good level of fitness. Expect to be in for a treat.
Whether coastal or glacier hiking, the 360-degree panoramic views are incredible. The Svalbard landscape has an austere beauty, and the endless glacier fields are flanked by snow-dusted mountains. Icebergs of different shapes and sizes often look like crafted sculptures; this could feel like standing on the edge of the world.
To discover more about what life's like on Svalbard, check out 10 things you didn't know about life in the world's most northerly town.
Wadi Rum, Jordan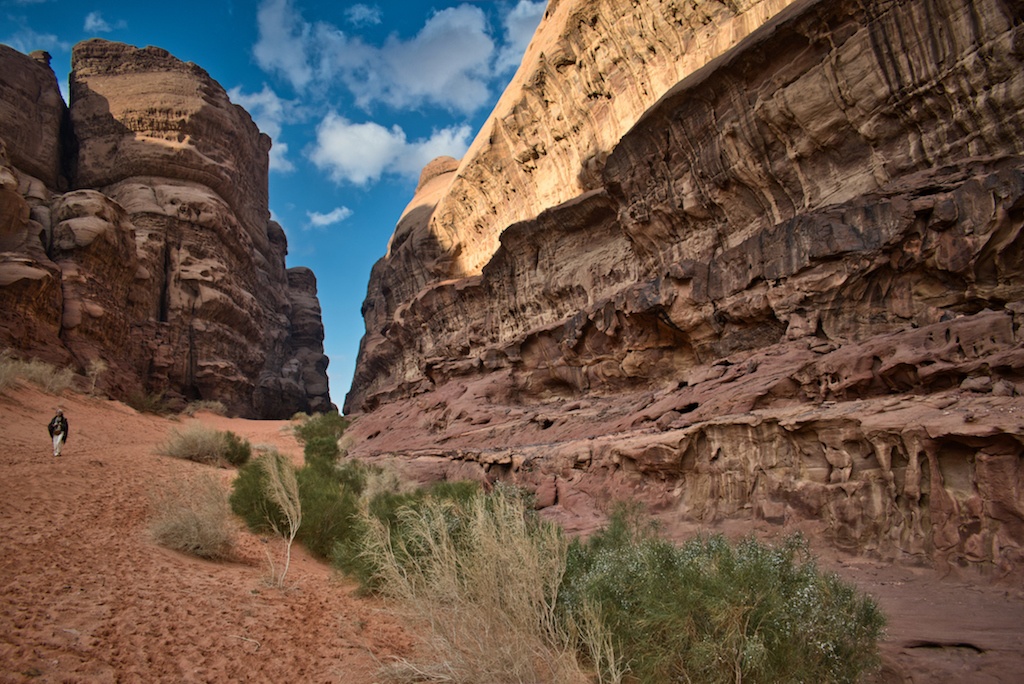 Why go: For desert hiking and Bedouin hospitality
Length: Varies depending on itinerary
Time to walk: 2 to 5 Days
Difficulty: 3/5 – Fairly flat surface with occasional sand dunes and some scrambling
When to go: October to April
Rising unexpectedly through the desert plains, the orange sandstone rocks and mountains of Wadi Rum provide a backdrop to this most Martian of landscapes. Not only is this an opportunity to follow in the footsteps of Lawrence of Arabia but also experience a very different culture through the eyes of the Bedouin tribes who have traditionally lived in these lands for centuries.
It is possible to trek Wadi Rum without a guide but having local knowledge can give hikers a chance to go off-trail and discover gems that would otherwise appear hidden or time-consuming to locate.
Rum highlights include a scramble to the top of Lawrence's Spring, walking through the colourful canyon of Al Mahama and seeking out unexpected rock bridges with wonderful natural arches which will have you reaching for your camera.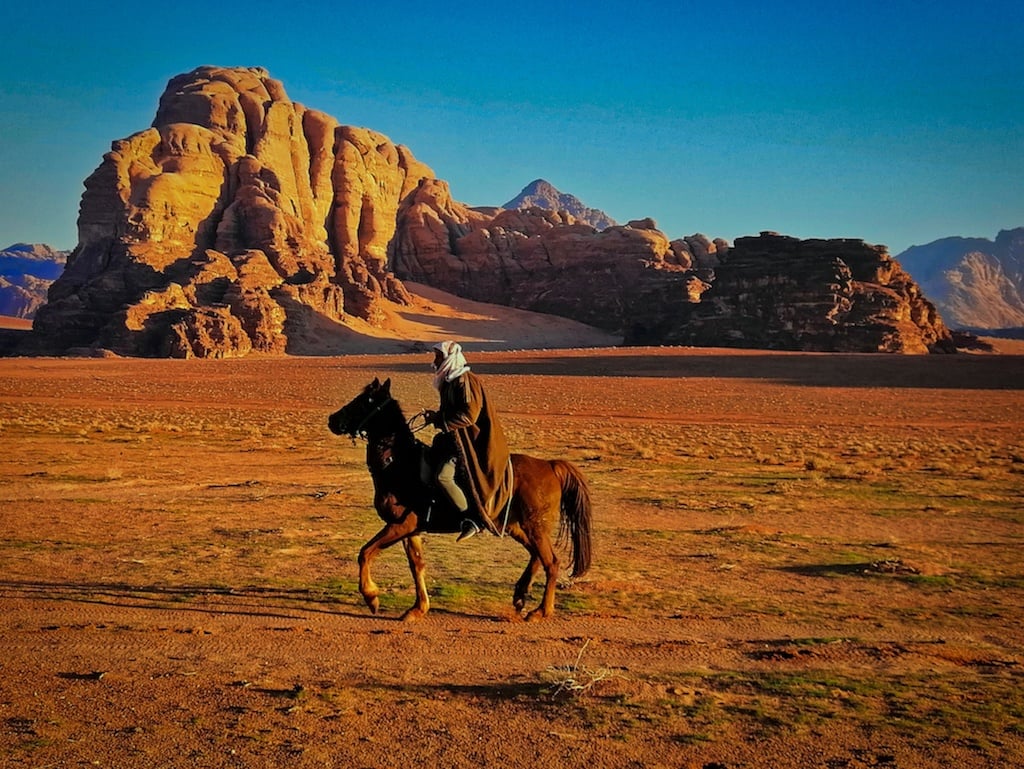 Some of these sites can be densely packed with holidaymakers, exploring away on a one-day jeep excursion. It's much more rewarding to take a hiking tour and see these magnificent structures away from the selfie-frenzied crowds.
Sunsets offer travellers pure theatre, and the mountains change colour through a spectrum of tones from orange to purple as your hosts bring you back to camp. This is a chance to relax, with a mint tea in hand and to enjoy a traditional Bedouin dinner. Tribal elders may tell you stories about life in the desert around the campfire or listen to live music and fall asleep under a mesmerising blanket of stars.
For more hikes in the country, check out the Adventure Travel guide to 6 of the best places to go hiking in Jordan.
Who's writing?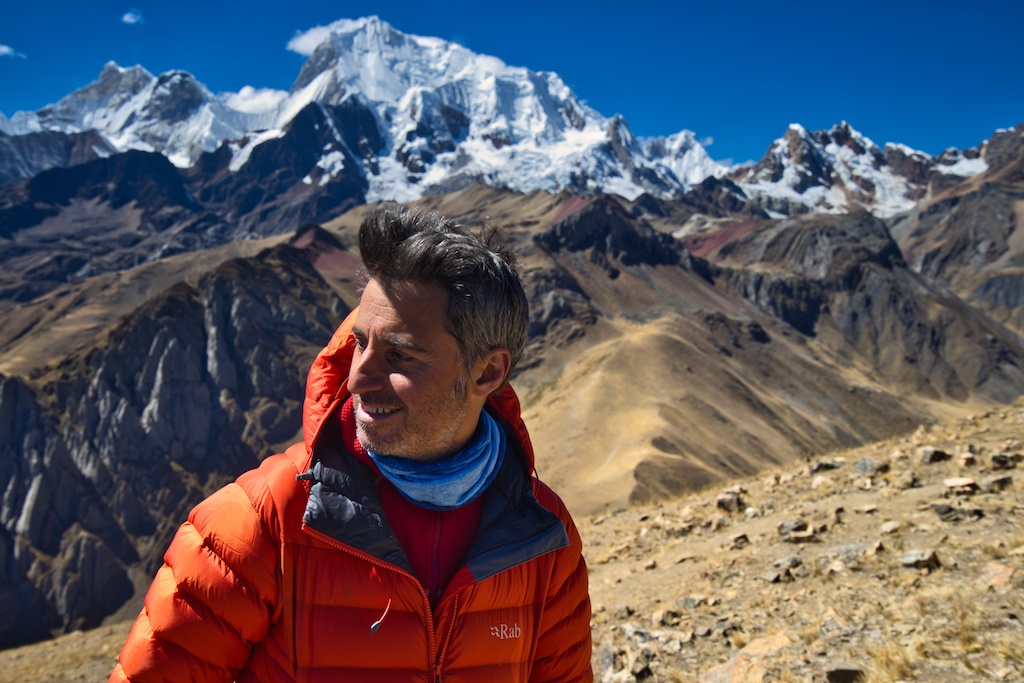 Peter Elia is a freelance photographer and journalist who travels the globe in search of great walking routes.
He combines his adventures on foot with dramatic landscape images which have featured in The Guardian. His passion for the paths less travelled has led him to hike the remote Arctic Circle Trail in Greenland and trek with nomads in Southern Kyrgyzstan.
In addition, his successful Instagram account 'The Man Who Hiked The World' continues to grow, with over 90,000 followers at the time of writing this.