In 2019, Ash Dykes became the first person to walk the entire length of China's Yangtze River. Here, Adventure Travel's Amabel Buck catches up with the Welsh adventurer to find out more about his remarkable journey…
The last time we chatted to Ash Dykes back in 2016, he'd just got back from an incredible expedition walking the length of Madagascar. It was a journey which saw him trek 1,600 miles over eight of the highest mountains in the island country. Before that, he'd taken on a 1,500-mile solo and unsupported walk across the wilds of Mongolia. This time around, he's taken it one step (or several million) further with the record-smashing Mission Yangtze, which had him walking around 4,000 miles along the length of the longest river to flow through a single country in the world. The Yangtze River in China snakes all the way from the high mountains of Qinghai in the west to the vibrant cities in the East, with a whole host of challenges to combat along the way.
Together with his trusty steed, Castor Troy, Ash battled extreme temperatures, faced ferocious wild animals and walked an estimated eight million steps as he traversed some of the world's most challenging and isolated terrain. What is perhaps even more impressive, however, was Ash's determination to make this trek the most digitally engaging expedition in history. Not only did he manage to film a two-part documentary on his travels, he also drummed up an incredible following of supporters along the way, all of whom were able to tune in to regular live streams and interactive updates, allowing them to become part of the action themselves. With him now safely back in the UK, I caught up with him to delve a little deeper into Mission Yangtze and to find out about his plans for the future.
AT: Why Mission Yangtze?
Ash Dykes: I first travelled to China in 2010 when I was 19, and I travelled for two weeks visiting Beijing, Shanghai, Hong Kong and then over to South East Asia. Afterwards, I looked back at the map and realised I had barely scratched the surface. After Mongolia and Madagascar, I made plans to go back and we came across the Yangtze River, which was pretty much the biggest thing I could find that hadn't already been done.
The logistics were a nightmare, over two years' worth of planning. You can't pay people off for fake visas and permits there – not that I would do that obviously – but they don't care about your name or how much money you've got. So, it turned out to be both a challenge in terms of logistics as well as the physical challenge itself, which weirdly enough excited me, and made me want to pursue it.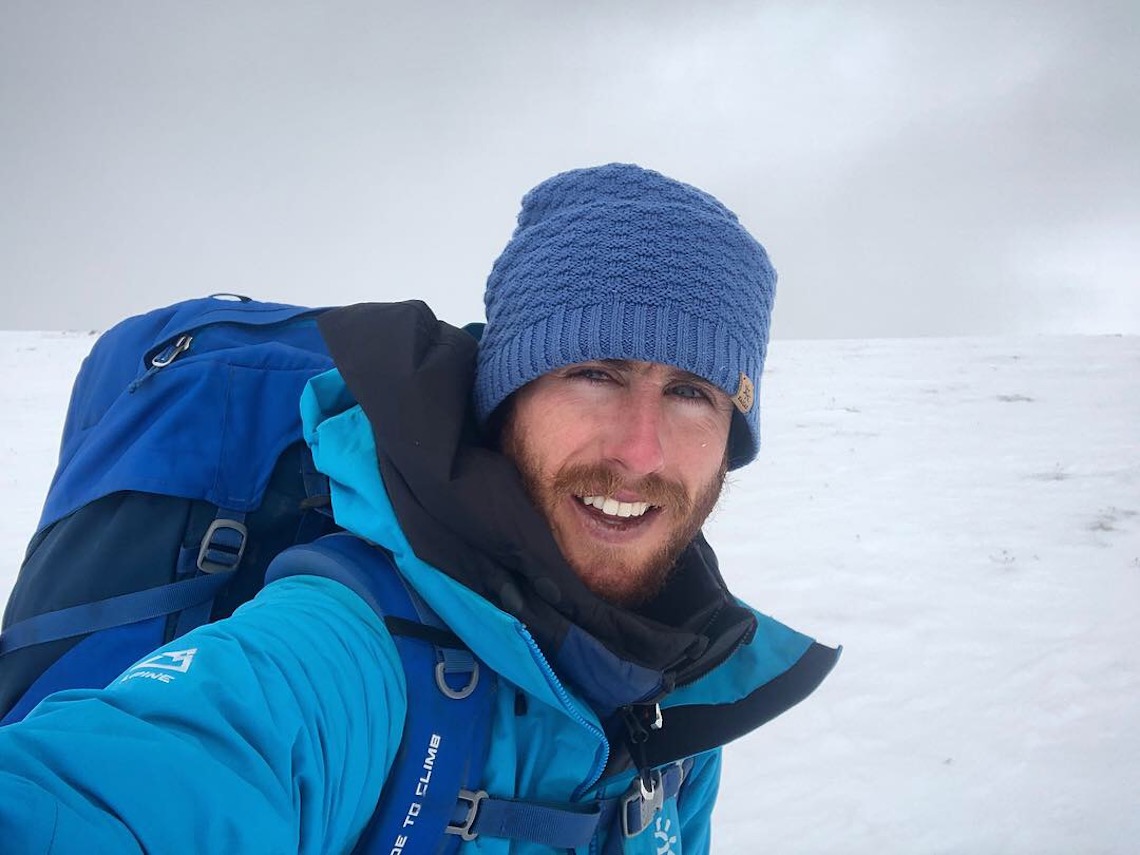 AT: How did you prepare and was there anything you learnt from previous expeditions that helped you?
Ash Dykes: If it wasn't for Madagascar and Mongolia, I don't think I would have been able to do it, logistically and possibly physically as well. There was an awful lot that I took from both expeditions that played a crucial part in the success of this particular challenge. We had to expand the team, and we even had to get the government on board. I think it was those previous experiences in Madagascar and Mongolia that they looked at and thought, 'maybe he has what it takes, maybe he doesn't, but we'll take a gamble and see if we can help him achieve it'.
AT: So, who else was involved?
Ash Dykes: It went pretty crazy out there. We had the government involved, we had the national parks involved, WWF China, the Green Development Foundation, and we were also protected by the authorities. We even had Chinese celebrities join; sometimes we were live streaming through these celebrities to over 1.3 million people for seven hours straight. It was crazy, but the support was unbelievable. It wasn't just about the survival of the challenge, it was about the culture of China, the diversity and of course the environmental angle, which is a big part of these expeditions. So, we were doing book signings, presentations in schools, throwing events where people could join in the festivities through their iPhones. It was very interactive and really enjoyable in that way.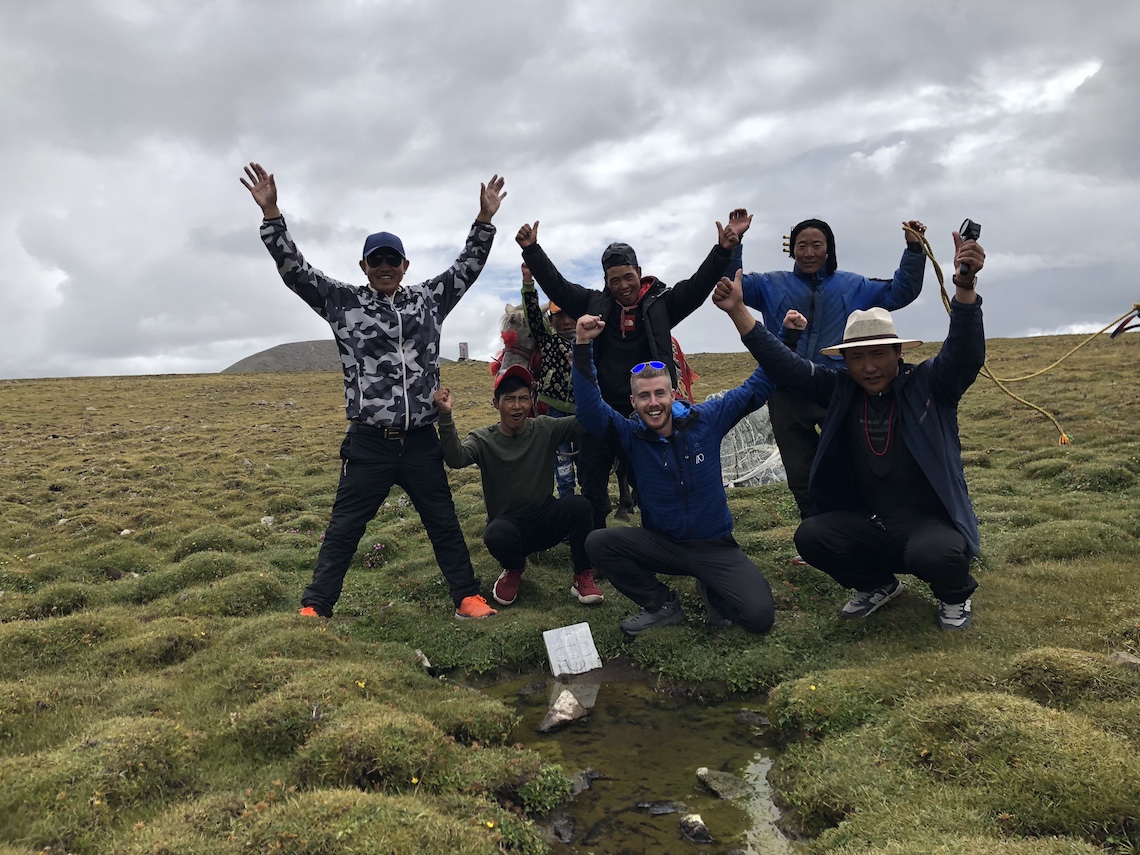 AT: How did you feel at the very start of the journey?
Ash Dykes: I was thinking – 'It's about damn time!' The first attempt to find the source was actually a failed attempt, so we were two months delayed. And then on the way up there, I lost my film crew due to altitude sickness, so they had to fly back before we even reached the start point. And then my guide started bleeding from the nose and vomiting; it was only me, him and the horse, Castor Troy, at that point. So, I had to leave Castor Troy with a nomadic family to take the guide off the mountain and make sure he was safe, which he was – everyone made it back alright.
I then had to regroup with a stronger team and try again. I couldn't believe the events that had already happened, yet I still had 352 days left. But I was excited as well. Ready to crack on, cover the distance. When we were in the mountains, we were at over 5,000m above sea level, which is equivalent to Everest Base Camp, and the depths of winter were coming in. The delay played against us and when we started it was about -20C, with the potential to drop down to -40C. I went out there with this positive mindset about the bears and the wolves, but locals told us otherwise and that's when I began to panic a little bit. The bears come into the mountains because it's too cold; they're on the hunt before they go into hibernation.
AT: They're looking for tired adventurers…
Ash Dykes: Exactly! We came across their tracks, we saw bears in the distance. People were sending me photos and videos of bears killing people, or the aftermath of a bear attack, and I was thinking, 'what are you doing? I don't need to see this! I'm already scared!' In fact, part of the team, about a week in, told me I was best off abandoning the trip and trying again next year. But I just couldn't. Two years' worth of effort had been put in place and I believed in that preparation – even on the mountain in the depths of winter – I just held that vision. We did face the -20Cs, but we didn't face the -40Cs and made it off the mountains just in time.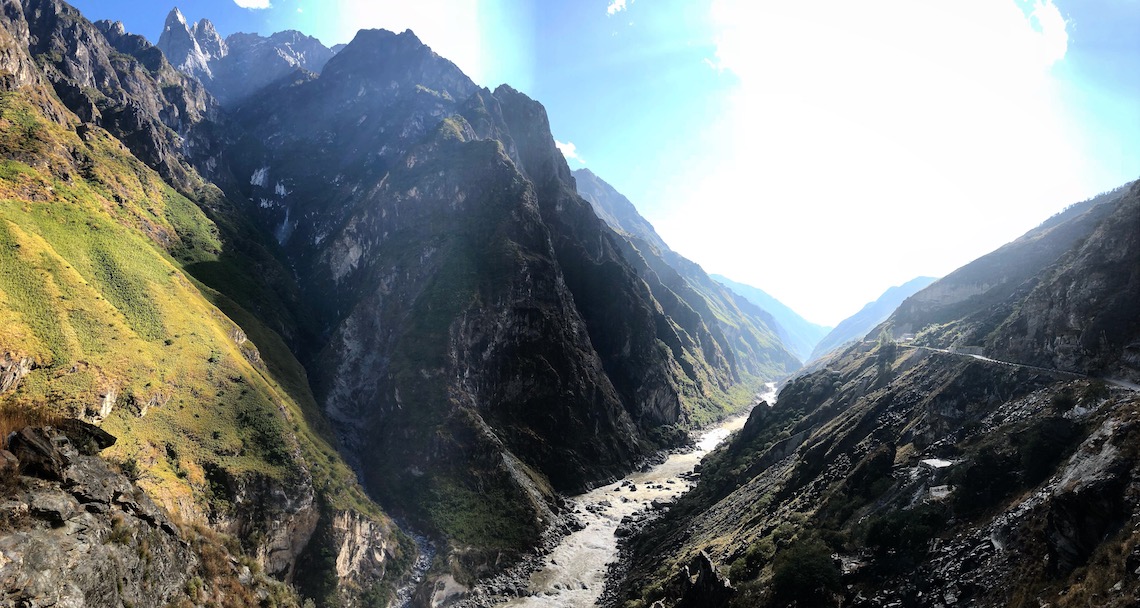 AT: Were there any moments that truly terrified you?
Ash Dykes: We were stalked by a pack of wolves for two days. It's actually funny how that happened. I was joined by a videographer and we came across locals in Qinghai who spoke Tibetan. They were trying to warn us about something, but we didn't understand them, so we were saying 'yeah, thank you, we'll be fine,' and we carried on.
Four months later, my editing team in Beijing contacted me saying they'd figured out that he was saying there was a pack of wolves down the valley that only yesterday had killed a lady. They were trying to say, 'don't go down there!' And we didn't know. But for the next few days we were followed by this pack of wolves – so, in a way, thank God we didn't know.
We were also pulled in by the police over five times, taken in by the Tibetan government, threatening us with deportation. Eventually, once we provided all our documents from the Qinghai government, they let us back on the Yangtze River, but they took us to a bridge 40 miles back on ourselves. We had to do those 40 miles all over again and we were only a week into the expedition. We were trying to get off the mountain as quickly as possible and we really didn't need two extra days of trekking at that point.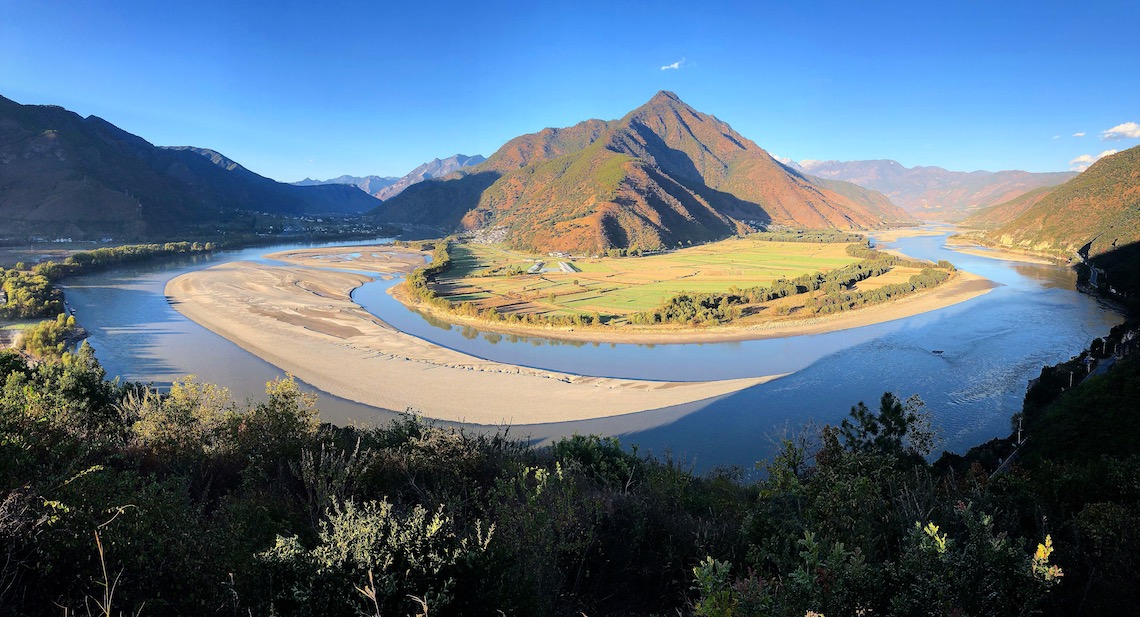 AT: How did you communicate the locals, and were there any encounters that particularly stood out?
Ash Dykes: I can speak very basic Chinese, pretty much just what I needed to survive, and then I could get by in the cities. But the locals on this journey were just amazing. There were these two women. I was trapped in a gorge trying to figure out how to navigate back to the Yangtze. So, I see these two old ladies standing there after a couple of hours and I started making my way towards them. At that point I had this huge rucksack, I've got this big beard, my eyes are bloodshot. They saw me striding towards them like this sort of Bigfoot figure, and they just panicked. They started to walk away from me, but I hadn't clicked – I thought they hadn't seen me. So, I started shouting, and I picked up the pace. And they just climbed this little embankment, picked up two rocks and just held them behind their heads, threatening to throw them at me. And I thought, oh my God, I've terrified them. But other than that, there wasn't a sketchy moment at all.
Most of the locals would happily invite me in, and in some of the cities where they'd seen me on the news, they would give me free accommodation, meals, a pack full of food, they would wish me well, and I thought that was just so special. They were even knocking on my door one day, saying I mustn't spend Chinese New Year alone. I said, 'I've got business to crack on with', three or four times, but they weren't having it. They said; 'No, you are not staying alone. You are joining us at the dinner table.' So, I did.
AT: How did you stay connected?
Ash Dykes: I had a type of satellite technology which effectively gave me access to the internet wherever I was. I would send a picture or blog or short video through to the team in the UK and separately to the team in China. The China team would translate it and distribute it across the ten or 11 different Chinese social media platforms, because they don't have Instagram or YouTube. I had to get the team to start up my own Chinese platforms as well. But it's amazing how well-connected China is really. In some places I was even able to live stream.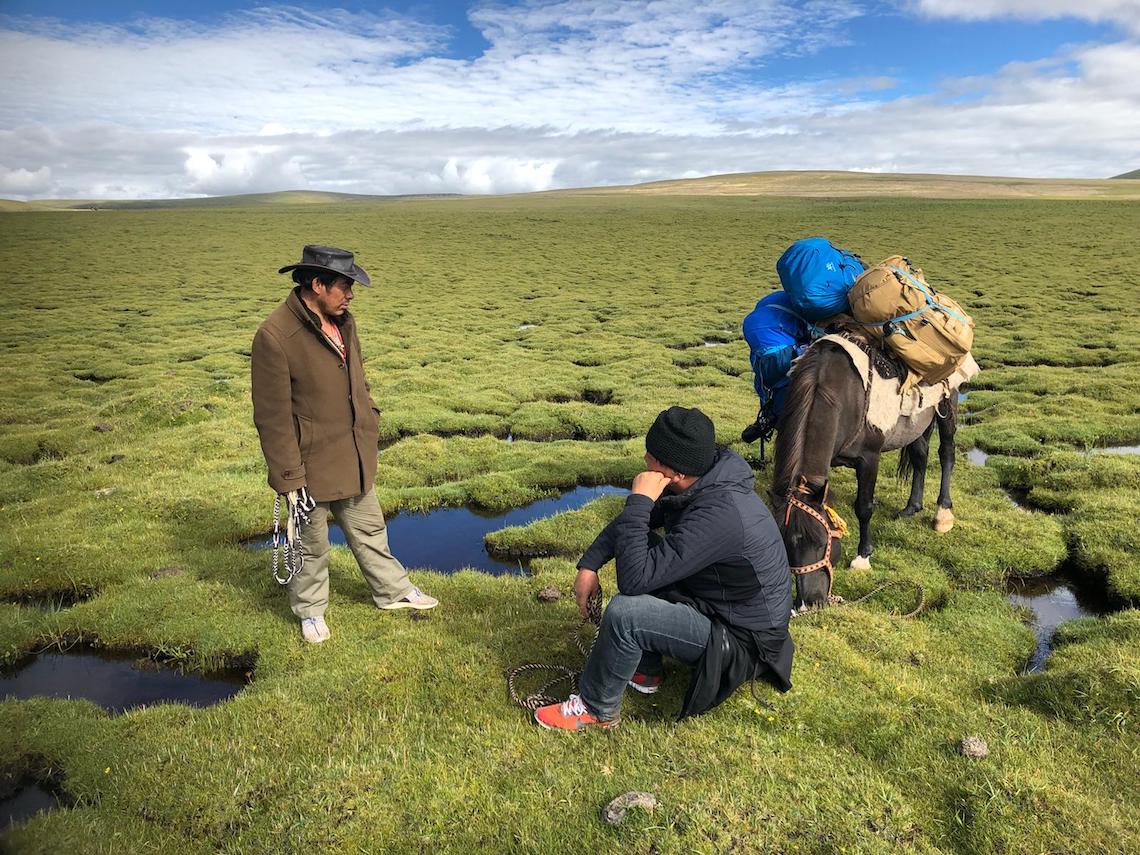 AT: How did you navigate?
Ash Dykes: I had a GPS, but in Mongolia it let me down massively. In Madagascar I went back to using maps, but with this one, the navigation wasn't so difficult. It's not like the Gobi Desert where, if you lose your bearings, you're missing your next water point. It was difficult at the start actually to find the source of the river. But it was mainly the obstacles and tributaries that presented more challenges. These tributaries were huge, and we thought, 'well how are we going to cross this to carry on following the Yangtze?'
AT: So, would you say the river itself presented some unique challenges? 
Ash Dykes: Yeah definitely. It was quite different for sure. I actually think I felt more isolated and vulnerable in the Qinghai province than I did even in Mongolia, in some of the wildest places out there. And that says a lot. But I had the guides to speak with the locals and the locals would give us options. We'd pick one and they'd say, 'oh I don't think that's a good decision.' So we'd pick another, and they'd say, 'well you've got this to worry about there.' We'd be thinking; 'just say what we should do then!'
Everyone assumed we'd just be walking downhill, but I wish that was the case! There were so many mountains we had to scramble over. One of the worst tributaries we came across caused a 40-mile detour where we had to follow that tributary upstream until it was shallow enough to cross.
Even though it was freezing glacial water, we probably would have rather swam across than make the 40-mile detour. But we had good old Castor Troy. He was a proper badass and we needed to look after him. By a good few months in, we started coming across more locals, and they cross these tributaries all the time. So, they usually had natural bridges or ways of getting across.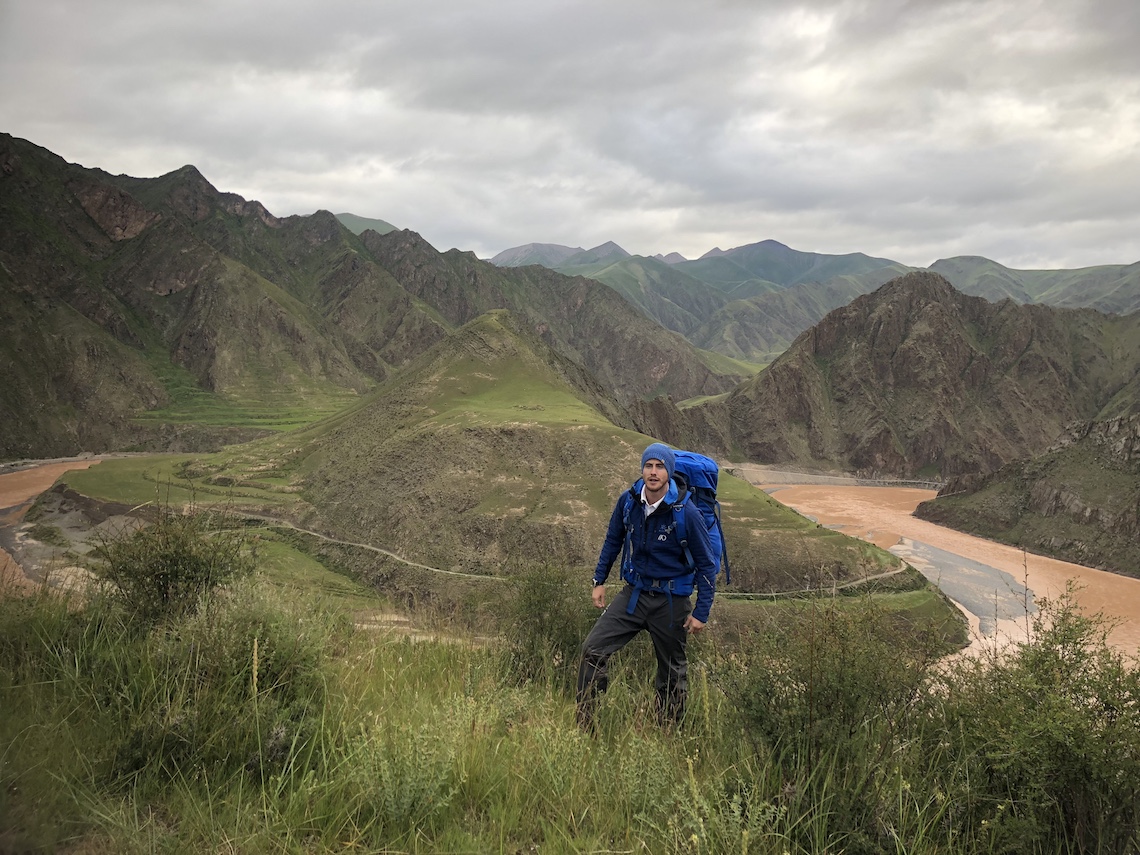 AT: What did it feel like to reach the end? 
 Ash Dykes: There was definitely a feeling of relief. I had people fly out from the UK and there were people from TV channels there. One of my main sponsors was building up hype for the finish, making it interactive so people could join in and cross the finish line together. But then we were hit by storm Lekima, one of the worst storms they'd had in 30 years. So, we had to wait a few days for it to blow over. But then we had this huge finish and I was up until about 3am speaking to BBC, World News and the media in China as well. It just carried on going and it still hasn't stopped really.
AT: What extra challenges did filming the documentary bring to the table?
Ash Dykes: My previous experiences were very helpful in that regard. In Mongolia I self-filmed a lot and it was very gritty. In Madagascar, I captured a lot more and it was better. By Mission Yangtze, I had gotten used to talking to the lens and capturing the footage. But I had a great team who were quite often sending film crews out, not necessarily for the trekking, but they would join me at communities and cities where we could explore the history of the cities or speak to the younger generation about technology – so it's a very varied documentary. There were definitely some difficulties, but we got there in the end and I'm excited to see the end result!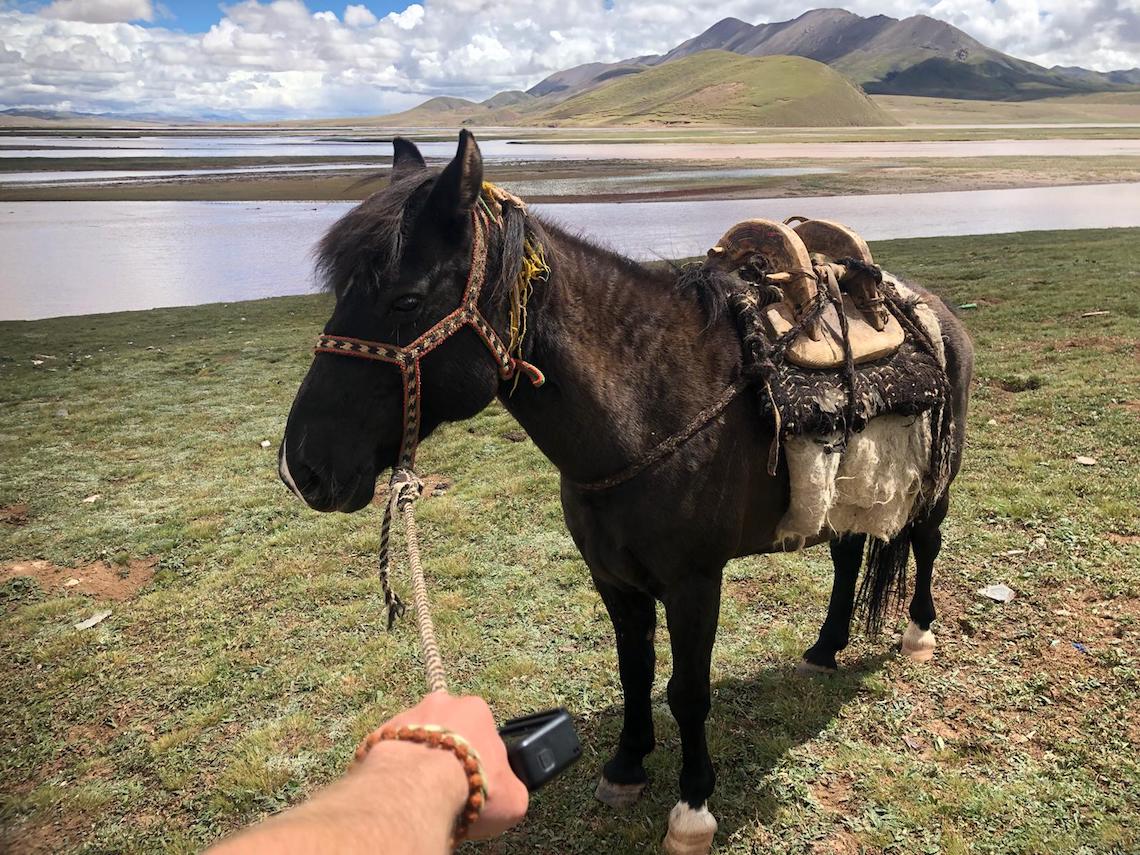 AT: What do you have planned for your next adventure?
Ash Dykes: I'm in talks now with some new production teams and I've got eight or ten different ideas. I'm still young in the game really – I'm 29. Mission Yangtze was a good warm up! In terms of duration, I can't imagine doing something that long again. If we could make it shorter, but just as ambitious, and still focus on the sustainability and environmental angles that are close to my heart and also make it interactive again. I love people. The more people that can join me and the more people I can meet along the way – I want to share, inform and get people out there too.
AT: Was there anything in particular you learnt about sustainability along the way?
Ash Dykes: I would say that before I set out on the expedition, I had this vision I would get to the sea and it would be all doom and gloom in terms of pollution, with heaps of plastic all flowing through the Yangtze. But actually, it was the opposite. It made me realise that only the negative news really gets the limelight.
In the past few years the Yangtze river has actually become cleaner. Still polluted, but certainly a work in progress. The Yangtze sturgeon fish and the finless porpoise were both on the way to extinction, but in the past couple of years the numbers have steadied. In the next couple of years, they believe that the number will begin to increase and that says a huge amount.
People's awareness across China is amazing. The president says something and boom, you've got a population of 1.4 billion right behind him. He's actually banned fishing for the next ten years to allow the Yangtze to replenish. There are wind farms and solar panels all over the country. They are one of the biggest polluters in the world, but if they're leading the way then the right things are being done. I'm a big believer that positivity spreads further positivity and if you hear something negative you tend to shy away from it.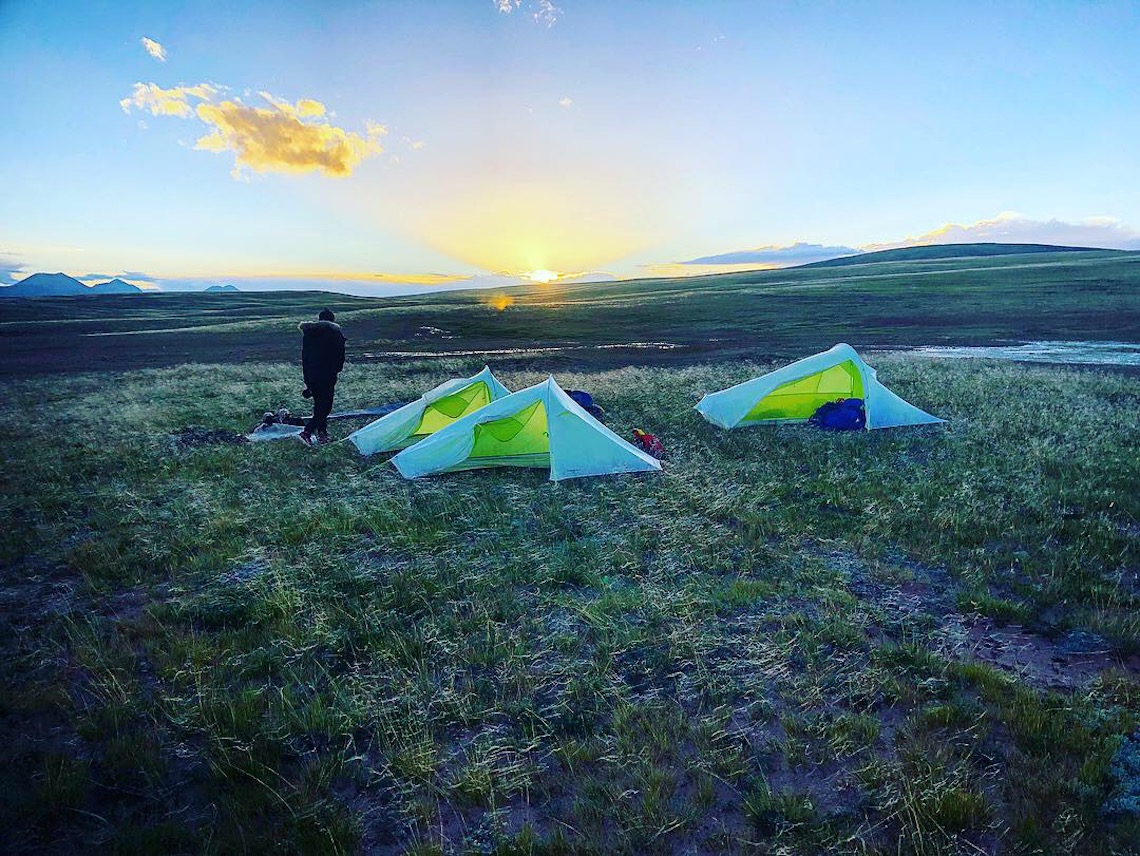 AT: What advice would you give to AT readers hoping to take on something epic?
Ash Dykes: My first piece of advice would be not to bring yourself down with the planning. Sometimes you spoil it by making it seem impossible. Going back before these big expeditions, I didn't care about sharing the journey, there was no Facebook, I didn't even have a phone or a laptop. I bought a £10 bicycle and I was cycling across countries without even a puncture repair kit. I was learning how to survive in the jungle – all of this cost zero money and there was zero planning. Reckless, maybe a bit dangerous, but I would say you don't need the best £1,300 bicycle to cross a country. If you don't have the money just go for it anyway and find a way to make it work on a cheaper scale.
My second piece of advice would be whatever vision you have, whatever goal, or adventure that you're planning for – a lot of people will try to put you off or feed your negativity. Block out that noise. Listen to it, don't be rude about it, but believe in yourself. It doesn't matter if no one else sees it, the only important thing is that you can see it for yourself. I think a lot of people are put off by the financial aspect of it or by the outside world and people saying it's not doable. But hold your vision, prepare for it, nurture it, and go for it regardless.
Keep up to date with Ash's adventures by checking out his website or following him on Facebook, Instagram and Twitter.