From the vast salt flats of Bolivia to the bubbling geothermal scenery of Iceland, this planet of ours has some truly unique landscapes to explore. It's easy to head straight for familiar peaks whenever the hunger for adventure strikes, but with such an extraordinary world out there to see, why not try something a little more unfamiliar?
We teamed up with Ellis Brigham, a UK-based retailer of Adventure Travel equipment and clothing, to put together this list of the most unique landscapes in the world. We've also added essential kit for each one below, so you won't arrive unprepared!
The Landmannalaugar Valley, Iceland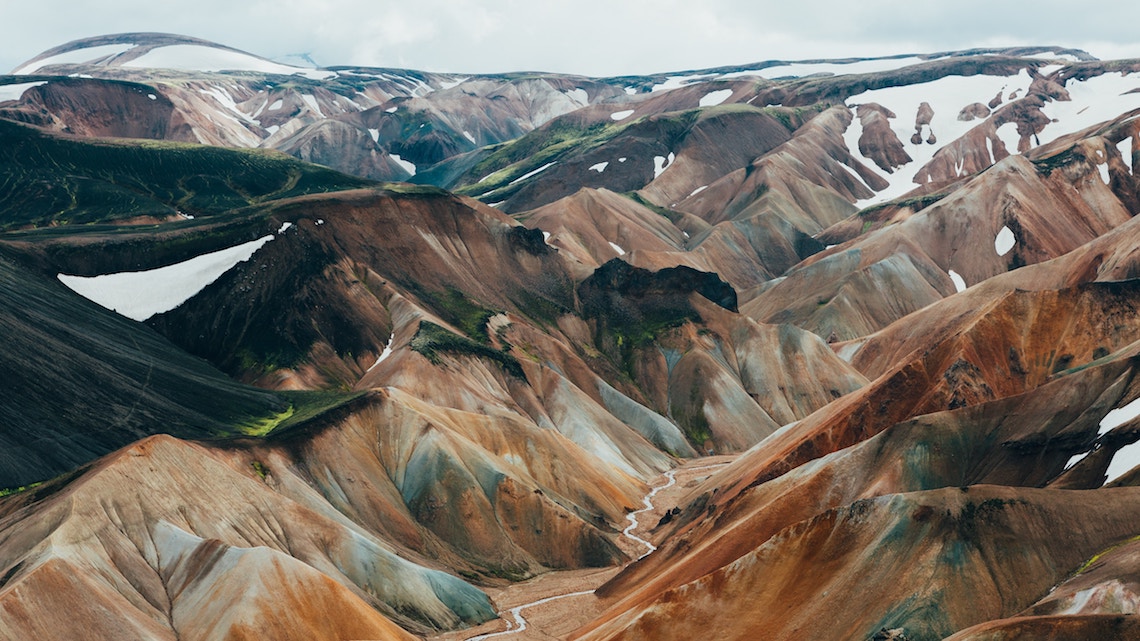 Iceland has been topping bucket lists since adventures began, thanks to its wildly unique landscape that not only looks out of this world, but smells, sounds and feels like another planet. This is thanks to the intense geothermal activity in the area, bringing mineral-streaked volcanoes together with stunning lava fields, vibrant rhyolite mountains and bubbling volcanic hot springs – meaning you don't even need to go indoors for your post-hike bath. The Laugavegur Trek is the ideal way to soak up all this incredible scenery, and usually takes about four days to complete, stopping in remote mountain huts along the way.
For the Laugavegur Trek, we recommend packing a pair of Merrel Zion Gore-Tex boots to handle everything the trail has to throw at your feet, and then some.
Monument Valley, Arizona USA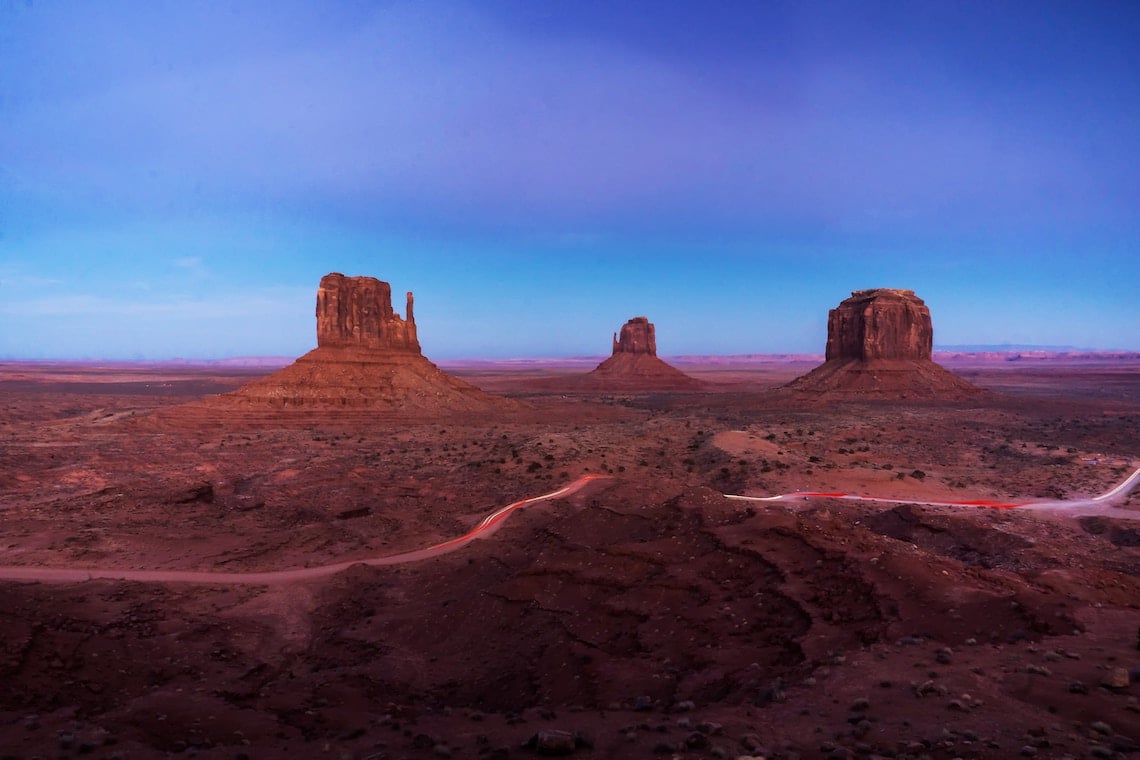 Feel as though you've landed on Mars with a trip to the vibrantly red landscape of Monument Valley, in what is perhaps the grandest desert on Earth. The bright crimson hue and iconic rock formations are what make this one of the most unique landscapes to explore, and what better way to do so than with a sunrise hike – where you'll witness the desert painted by the emerging sun from a soft playful pink to a scorching flame.
For a Martian-style adventure in Monument Valley, don't forget your The North Face ThermoBall Eco Packable Jacket to throw on when the mercury drops at night.
Zhangjiajie Mountains, China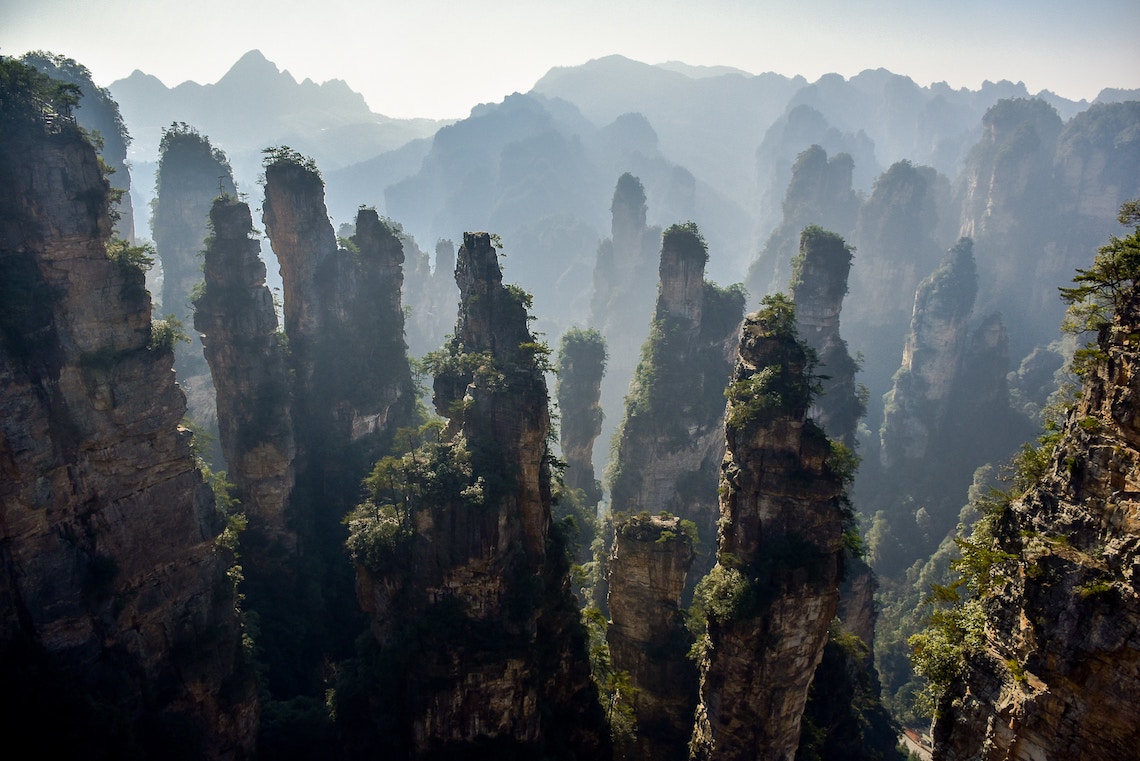 Often described as the inspiration behind the movie Avatar, these recognisable peaks are made of quartzite sandstone draped in lush emerald foliage and tend to drift in and out of an enigmatic fog, giving them a unique air of mystery. Over 3,000 of these pillars fill the Zhangjiajie National Park, where the hiking trails are truly out of this world and Macaque monkeys roam the treetops.
Stash your stuff in The North Face Base Camp Duffel when packing to explore the unique landscapes of Zhangjiajie.
Cappadocia, Turkey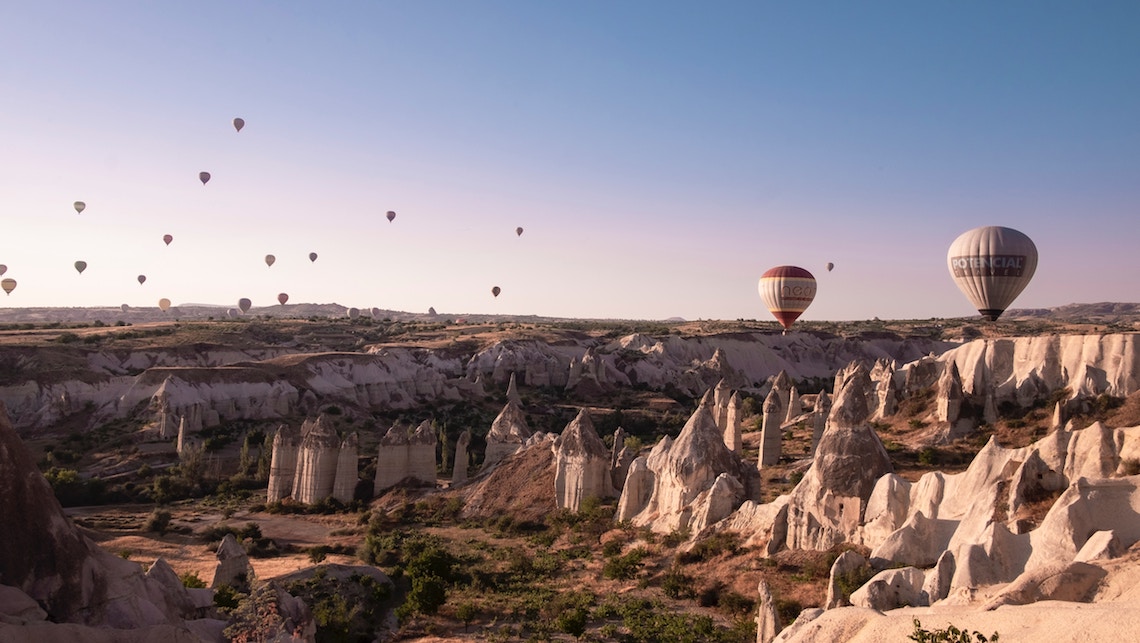 Turkey's Cappadocia is a place many will recognise from their Instagram feeds; it's that impossibly photogenic scene where a flood of hot air balloons fills the sky at sunrise. But long before Instagram, adventurers were flocking to Cappadocia for the otherworldly rock formations of the Anatolian Hills, that are known locally as Fairy's Chimneys. This unusual series of cream-coloured hills and grottoes is best viewed on foot, on a hike in the most magical of settings. Of course, you can also join hundreds of other travellers on a hot air balloon ride at dawn, for the best bird's eye view of this surreal landscape.
Make sure you pack a Go Pro Max to capture everything on a bucket-list adventure in this incredible landscape.
Giant's Causeway, Northern Ireland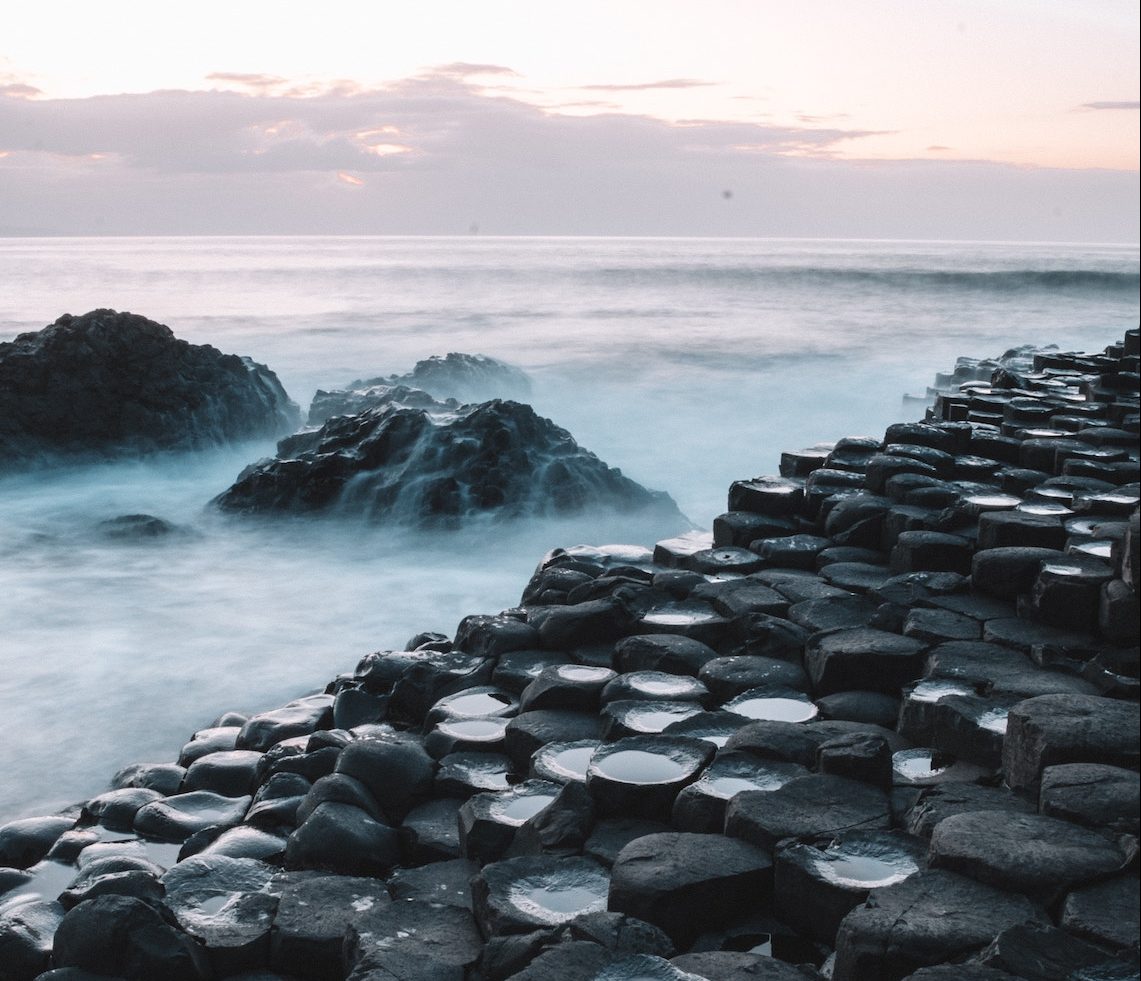 You'd be forgiven for thinking this UNESCO World Heritage Site was manmade at first glance; it seems altogether impossible that 40,000 interlocking basalt columns could have been created purely by chance. But these ancient hexagonal towers are actually the result of a volcanic fissure eruption that's thought to have happened around 50 to 60 million years ago. Having said that, local legend goes that an Irish giant was challenged to fight by a Scottish giant and began building the causeway so that the two could meet. I know which story I prefer….
To explore the unique landscapes of Giant's Causeway on foot, you will need a reliable waterproof like The North Face men's and women's Stratos Jackets.
Danakil Depression, Ethiopia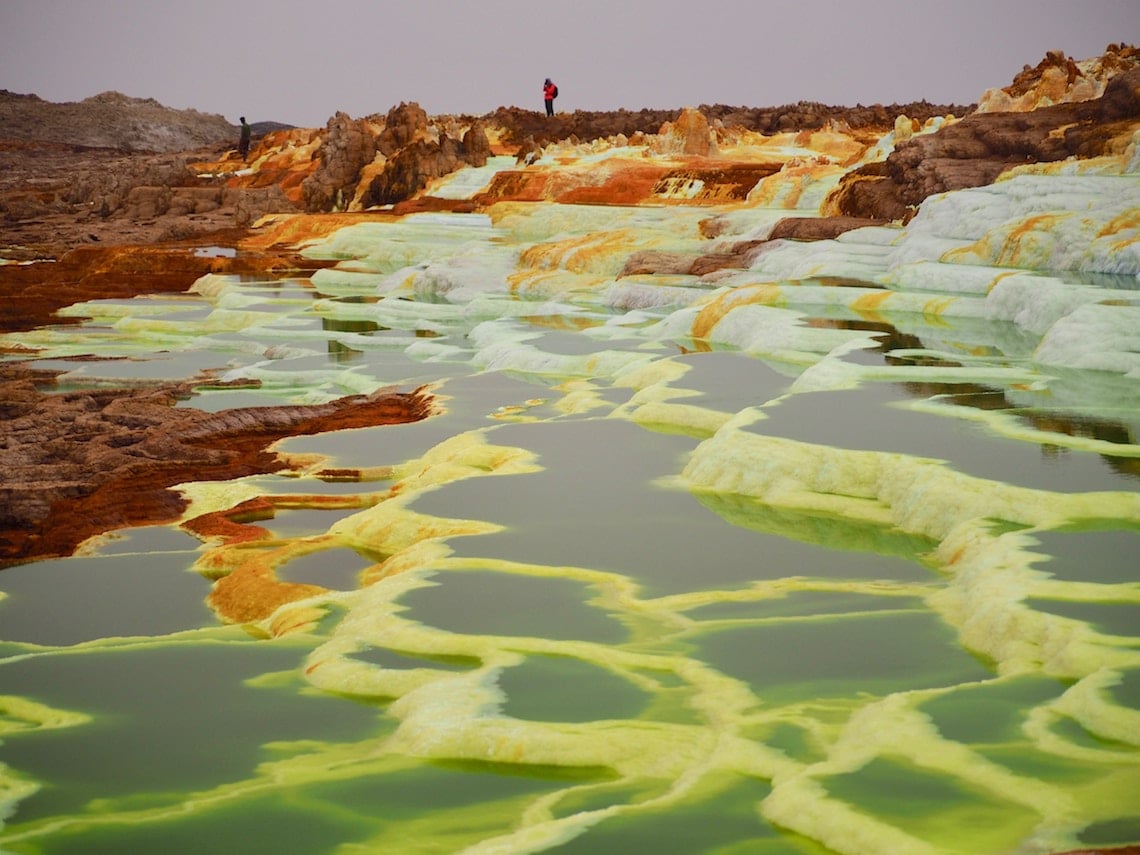 The hottest place on Earth is also home to one of its most unique landscapes, a technicolour scene known as the Danakil Depression. It can be found on Ethiopia's vast desert plain where three tectonic plates meet the Horn of Africa and sits 100m below sea level. Here, a kaleidoscope of yellow, green and orange rocks are interspersed by steaming volcanoes, flowing lakes of lava and gigantic salt pans to create one of the most vibrantly unique landscapes on Earth.
If you're travelling to the Danakil Depression, you won't want to be without a couple of Icebreaker Tech Lite T-Shirts.
Salar de Uyuni, Bolivia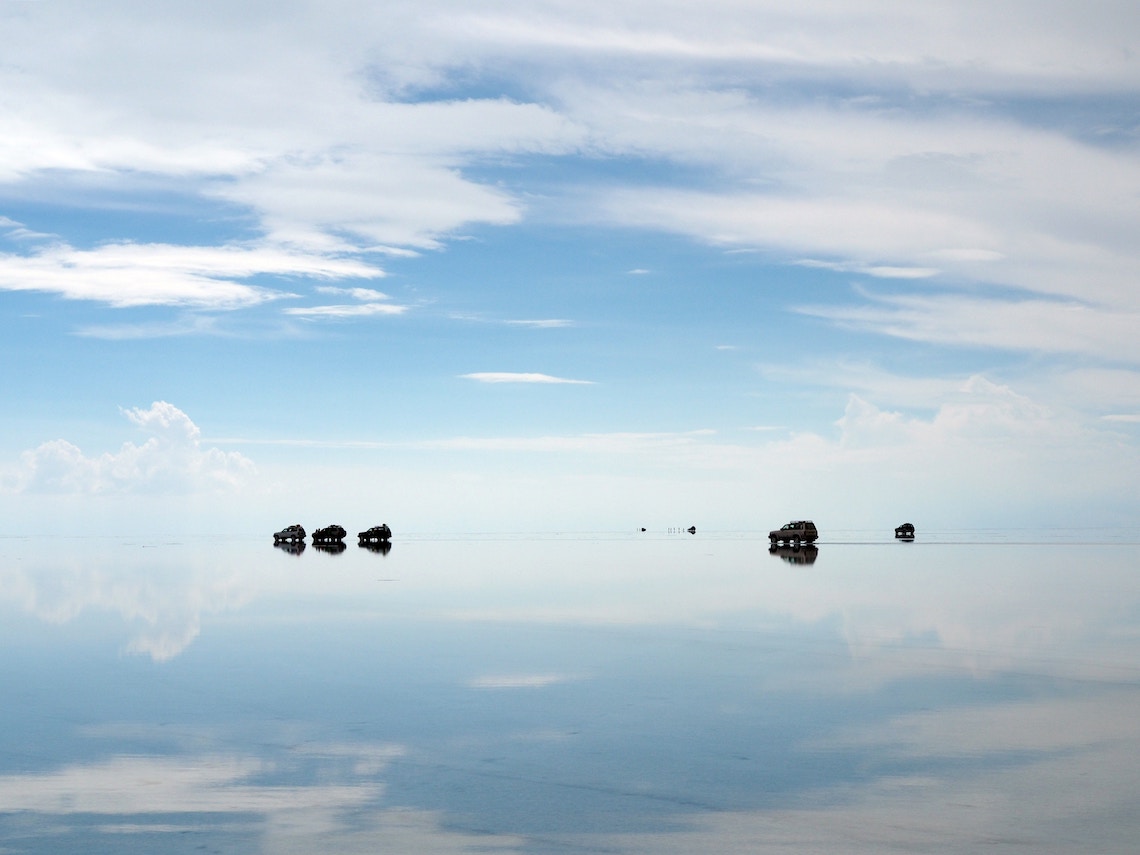 This dream-like scene boasts mile upon mile of crisp white salt flats sprawling in all directions, with an incredible backdrop of the Andean Mountains in the far distance. It's one of the world's most unique landscapes that deserves two trips; one in the dry season, when you'll see the peculiar hexagonal craters creating a distorted illusion of distance; and one in the rainy season, when the flats reflect the sky like the world's largest mirror. This phenomenon is especially spectacular on a clear night, when the reflected sky is decorated with a blanket of stars.
Whether you're hiking, cycling or driving across the Salar de Uyuni, we recommend stashing everything you need for the day in an Osprey Daylite Travel Backpack.
Things you'll need for the world's most unique landscapes
Whichever of these incredibly unique landscapes you choose to explore, you can be sure that you'll find the kit you need for your adventure at Ellis Brigham. Alongside climate-dependant kit you'll also find travel essentials such as luggage, backpacks and handy extras like wash kits, solar chargers and even water purification tablets. Shop the full range here.