As we continue our look at AT's top 100 treks in the world, this week we turn to Iceland's most popular trekking route-spanning a huge range of beautiful landscapes, the famous Laugavegurinn Trail…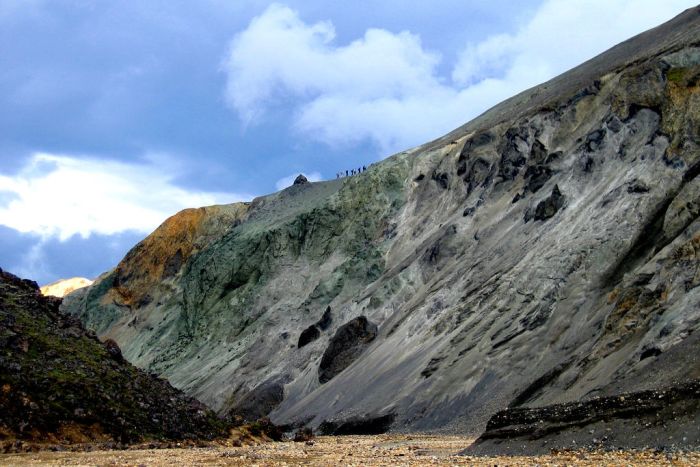 Photo: Arnþór Snær Sævarsson
This 53km trail is one of Iceland's most popular and with good reason. Meaning the Hot Spring Route, it starts in Landmannalaugar, where the mountains are astonishing colours of red, yellow, purple, green and white, and heads to Thórsmörk – a long, verdant, glacier-rimmed valley.
On the way it passes hot springs, big rivers (with exciting river crossings), lakes, glaciers and mountains, and there are optional detours to ice caves, canyons and up peaks.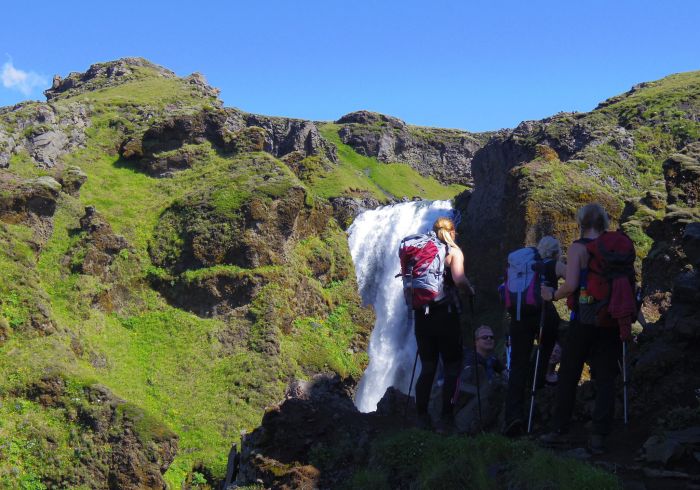 Photo: Mariell Jüssi
If you're feeling keen, and the chances are you will be, you can extend the hike by two days to Skogar near the south coast, via the the Fimmvorduhals Pass which goes between the Eyjafjallajökull and Mýrdalsjökull glaciers.
The 2010 eruption of the Eyjafjallajökull volcano closed the path, somewhat unsurprisingly, but it's since been re-opened and you get to see the disruptive beast in all its glory.
Intro photo: Mariusz Kluzniak