As we continue our look at AT's top 100 treks in the world, this week we turn to Iceland's most popular trekking route-spanning a huge range of beautiful landscapes, the famous Laugavegurinn Trail. It's a hike that traverses stunning lava fields, vibrant rhyolite mountains and boiling volcanic hot springs. It usually takes about four days to complete the trek, stopping at mountain huts or camping along the way, or you can hike the shorter Landmannalaugar Loop for a day hike with a taste of what the region has to offer.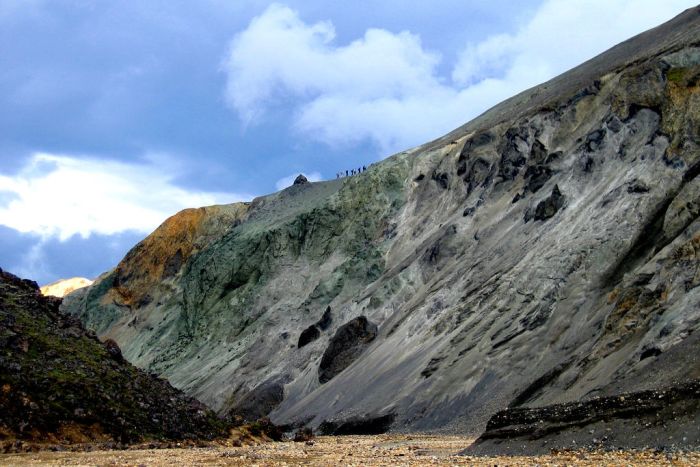 Photo: Arnþór Snær Sævarsson
This 34-mile trail is one of Iceland's most popular and with good reason. Meaning the Hot Spring Route, it starts in Landmannalaugar, where the mountains are painted an astonishing rainbow of colours – red, yellow, purple, green and white – and heads to Thórsmörk, a long, verdant, glacier-rimmed valley.
On the way it passes hot springs, big rivers (with exciting river crossings), lakes, glaciers and mountains, and there are optional detours to ice caves, canyons and up peaks.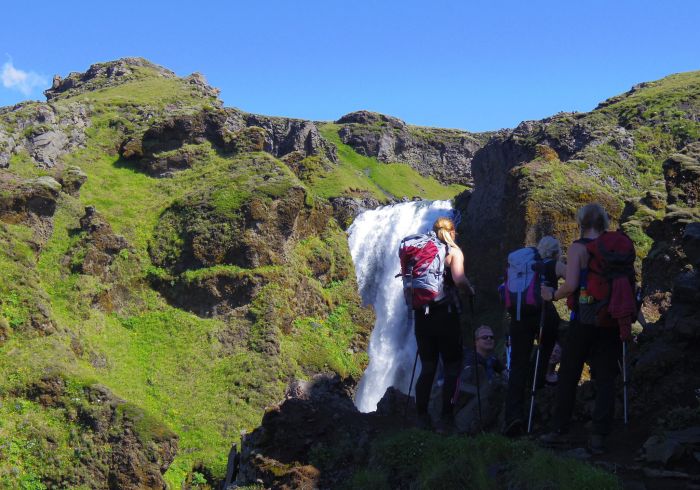 Photo: Mariell Jüssi
If you're feeling keen, and the chances are you will be, you can extend the hike by two days to Skogar near the south coast, via the the Fimmvorduhals Pass which goes between the Eyjafjallajökull and Mýrdalsjökull glaciers. One of the reasons this trail is so popular is that you'll also have the chance to take a dip in natural hot springs along the route, soothing those muscles after long days of hiking.
The 2010 eruption of the Eyjafjallajökull volcano closed the Laugavegurinn Trail, somewhat unsurprisingly, but it's since been re-opened and you get to see the disruptive beast in all its glory. This is Iceland in it's finest hour; remote, beautiful and perfectly wild with nature's most impressive feats dotted along the way. It's a once-in-a-lifetime trek that will leave you reeling (in a good way).