Japan may be a country better known for its stunning displays of cherry blossom and wacky high-tech city centres, but, from the perfectly pyramidal slopes of Mount Fuji to the further reaches of the island, there's a hiking paradise waiting to be discovered here. Hiking in Japan is an immersive experience, with an overwhelming array of sights, smells and sounds to discover, not to mention breathtaking views and a unique culture.
We've got together with Cicerone, the iconic publisher behind hundreds of dependable hiking guides, to bring you six of the most incredible places to go hiking in Japan.
Mount Fuji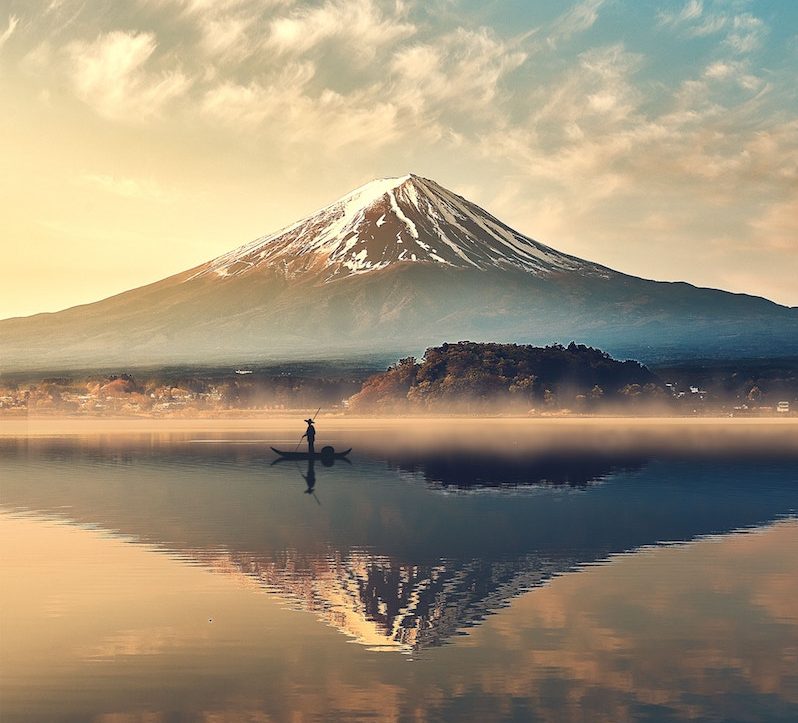 Of course, a list of the best hiking in Japan could not be complete without the majestic Mount Fuji (3,776m). This cone-shaped wonder has long drawn travellers to marvel at its snow-sprinkled symmetry; the mountain that symbolises Japan. In fact, Mount Fuji is actually one of the world's most summited mountains thanks to its accessibility from Tokyo and non-technical climb. Despite this, many tourists find themselves out of their depth on Mount Fuji's sacred slopes, whether they underestimate the climb or simply disregard the local culture.
Preparation is key, which is why we recommend having a thorough read of a high-quality guide book before you go, which will offer insights and information you simply won't find on blogs online. Check out Cicerone's Hiking and Trekking The Japan Alps and Mount Fuji for a comprehensive run-down of all available routes to the summit, plus mountain hut listings, tips on local bathing etiquette (as many huts have the luxury of a hot spring bath) and even a Japanese glossary to help you get by.
Kumano Kodo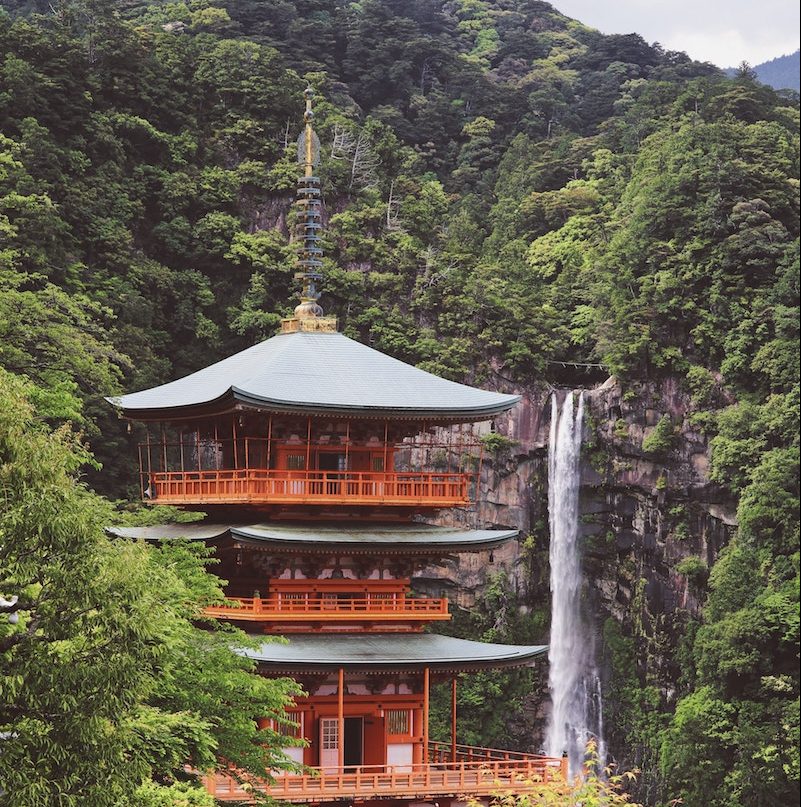 This spectacular pilgrimage boasts the footprints of historic emperors and samurais that have gone before you and makes for a historic hike in the heart of Japan. Trek through the wooded slopes of the Kii Mountains, admiring UNESCO World Heritage Site temples along the way. These spiritual lands offer travellers a fascinating insight into the Shinto-Buddhist shrines that punctuate the moss-laden trails, and you'll soon find yourself immersed in a world of deep historic significance.
With three main trails to choose from, which criss-cross the mountains like a checkerboard, it can be a confusing mission to undertake on your own. With the help of Cicerone's comprehensive guidebook, Japan's Kumano Kodo Pilgrimage, you'll have all the information right in your pocket, including in-depth practical information on the various trails, insider tips, plus details of facilities and accommodation en route.
Hakuba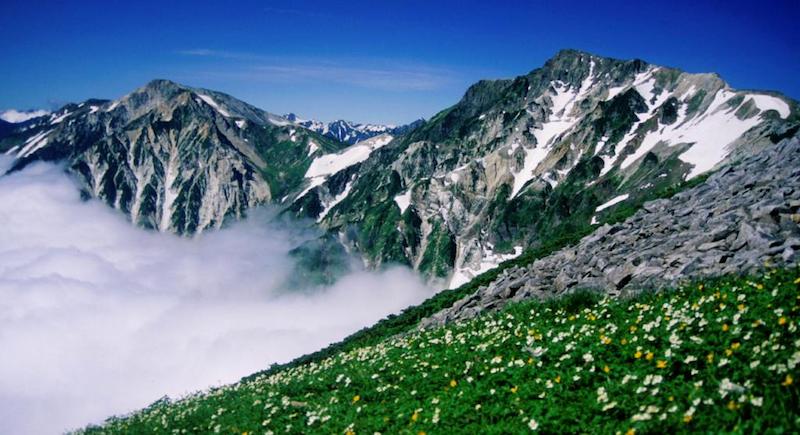 Hakuba is a popular hiking region found in Japan's Northern Alps, and in the winter, it also doubles as a world-class ski resort. Meanwhile, a rainbow of colourful flowers adorn the slopes in summer, backed by panoramic views of sweeping valleys and soaring peaks. One of our favourite hikes in the region is to the summit of Mount Shirouma-dake (2,932m), one of the few places in Japan that boasts vast swathes of snow all year round. It also has plenty of mountain lodgings to save you from lugging heavy gear.
Tateyama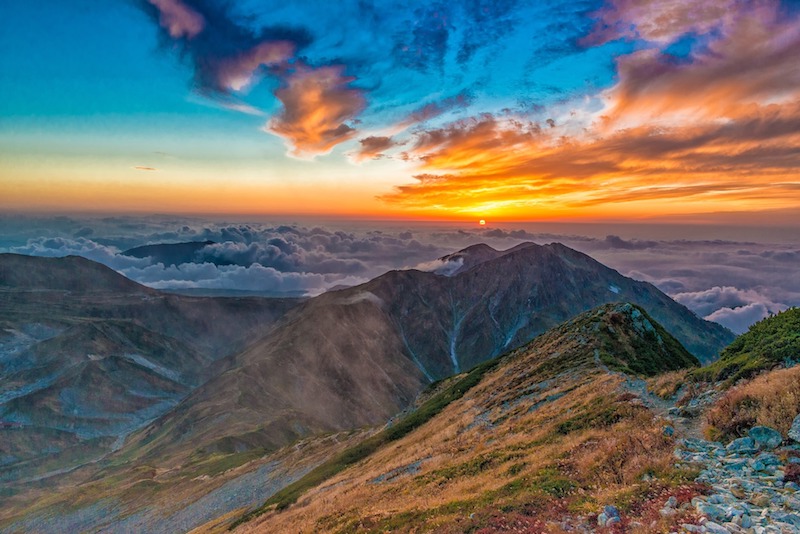 Mount Tateyama (3,015m) is found also found in Japan's Northern Alps and is one of the three main Spiritual mountains in Japan alongside Mount Haku and, of course, Mount Fuji. It's a relatively easy day hike to reach the summit, where you'll enjoy panoramic views of the surrounding mountains reaching as far as Mount Fuji on a good day. Alternatively, there are some interesting multi-day hikes in this region, from traversing the whole of the Northern Alps, to scenic riverside rambles and adrenaline-inducing scrambles.
Hirogawara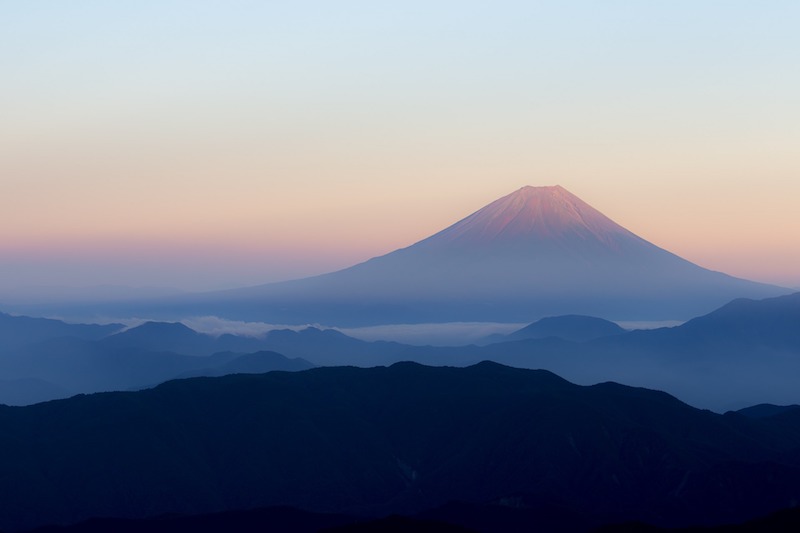 To avoid the hordes of tourists that Fuji often attracts, you'd be best placed to head for Japan's second highest peak, Mount Kita-dake (3,193m), which can be found in the Hirogawara region of Japan's Southern Alps. It's also a fantastic option to get an excellent view of Mount Fuji itself (pictured above). Rugged trails through magical misty woodland and an abundance of alpine wildflowers are what you'll find on the route to the top, while mountain huts are spectacularly placed to afford the most incredible views.
Chuo Alps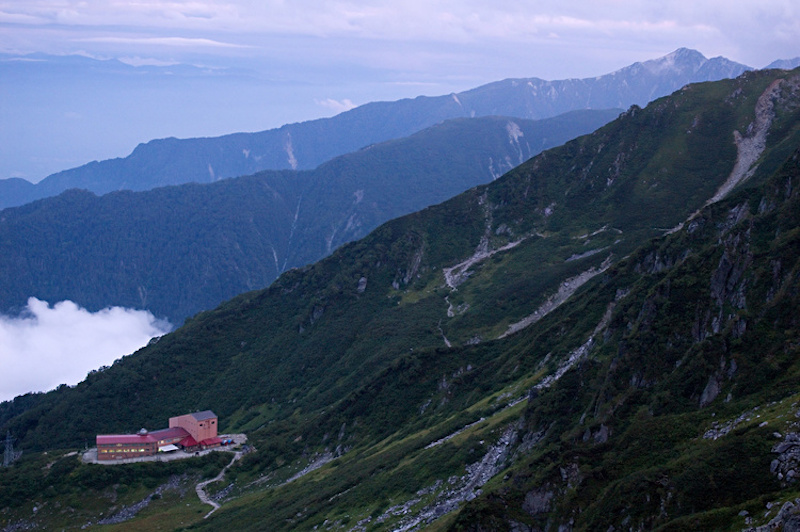 Komagane is thought of as the trailhead for many hikes in the Chuo or Central Alps in Japan, the tallest peak of which is Mount Kiso-Komagatake at 2,956m. It's an excellent hike to the summit, and there's plenty of accommodation on top, allowing you to get the best views at sunrise or sunset. You can also hike this mountain in the winter, providing you have an ice axe, crampons and the know-how to use them, as the gondola runs all year round.
Find out more about hiking in Japan
Japan is possibly one of the world's most fascinating destinations, modern, yet culturally unique. The Japanese adore walking and the outdoors, and the Japan Alps and Mount Fuji will inspire you too, while ancient pilgrim trails visit many of Japan's serene temples and gardens. There can be a lack of information on more obscure places to go hiking in Japan, so make sure you get your hands-on Cicerone's guide to the Japanese Alps, which has a wide range of detailed routes, maps and information for all the hiking regions mentioned in this post.
You'll also find helpful extras such as insider tips and a glossary of common Japanese phrases, which can really come in handy when you're far off-the-beaten track. The best thing about using a Cicerone guide book is that it won't lose signal or run out of battery when you need it most, and will always be there in your pocket to help guide the way, point out a hidden photo opportunity or just help you say thank you to a kind local selling fresh fruit.