Winter is here and for active adventure enthusiasts, there's nothing like a bit of invigorating winter hillwalking to get your hiking fix and your adrenaline pumping. But before you head out into the hills this winter, there are certain things you need to be aware of.
Snow and ice can turn even your most regular routes into a completely different proposition. To make sure you get through your winter adventures safely, we teamed up with mountain sports training school Plas y Brenin to highlight eight essential things you need to know.
1. Check the weather forecast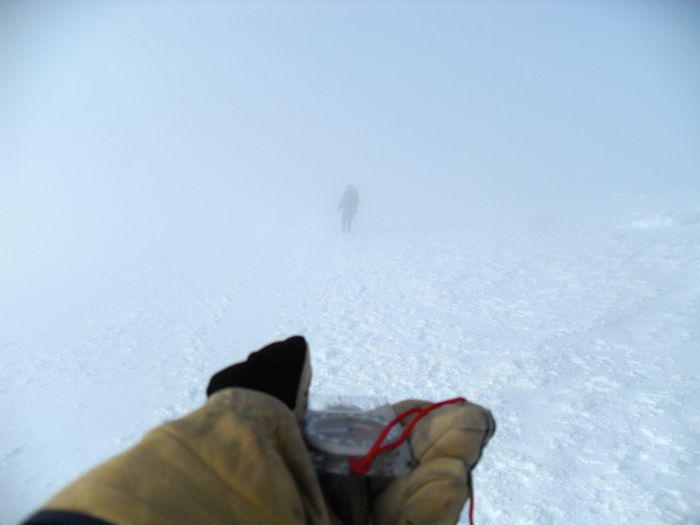 You can use this information to plan a day that will be safe for the forecasted conditions in the hills.  If it is going to be windy stay at lower altitudes, if it is going to be misty or cloudy make sure you can navigate in poor visibility. If the sun is going to shine all day make sure you have sun glasses and sun cream.
2. Check the avalanche forecast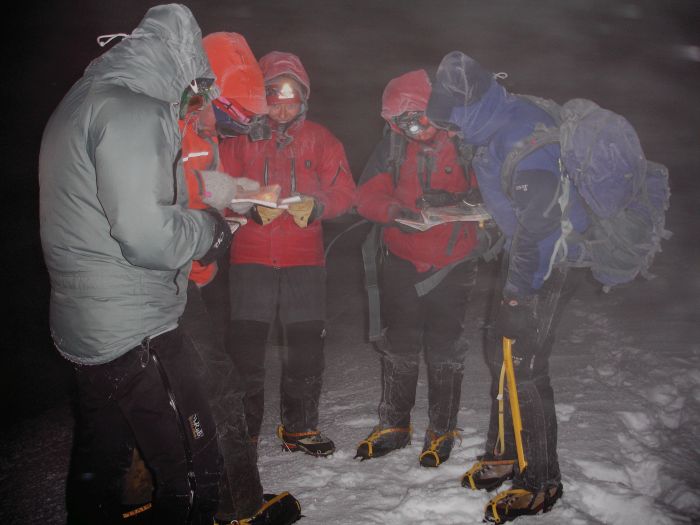 If there is snow on the ground check the avalanche forecast and avoid slopes that are at risk. If there is not an avalanche forecast available for the area you are going to and there is snow on the ground, think about getting some training in avalanche avoidance by attending a winter skills or hillwalking course. You can find out more about avalanches here www.sais.gov.uk.
3. Take lots of gloves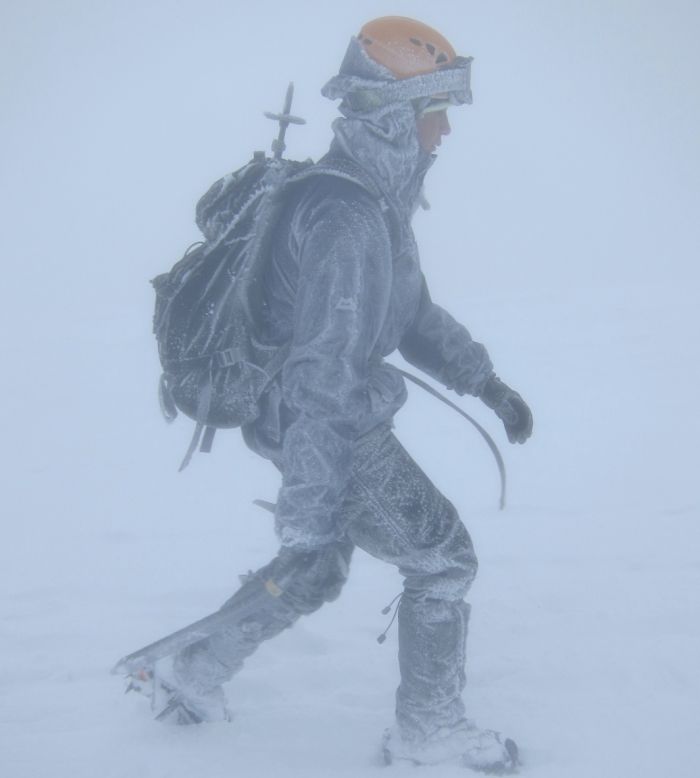 Make sure you have a few pairs of gloves. Once your gloves are damp your hands get cold. Being able to put on a dry pair makes life more pleasant. I pack four or five pairs for a day out in winter knowing the pair I wear to walk up hill at the start of the day will get damp and need to be swapped for dry pairs throughout the day. The quality of your gloves is important too, no glove is fully waterproof. I try to use fleece lined gloves that have leather palms, as these are warm and allow good grip on your ice axe.
4. Get your layers right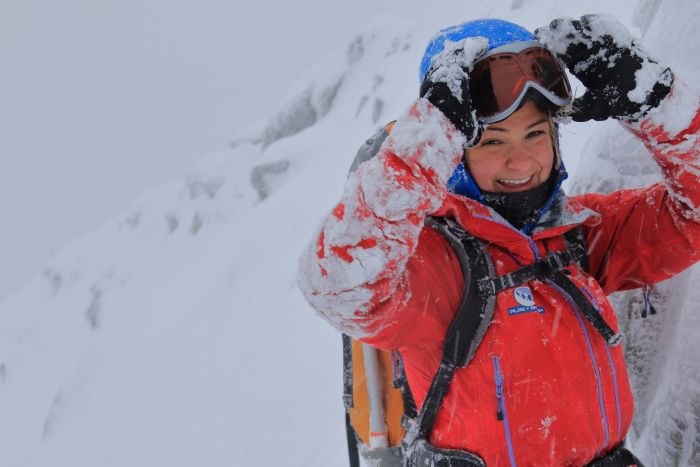 This can be tricky, but starting the day a little cool will mean that as you start working hard walking uphill you will be comfortable rather than a hot sweaty mess. Once you are hot and sweaty, it is much harder to regulate your temperature and you will cool down very quickly when you stop.
A spare warm layer such as a synthetic jacket is perfect for putting on over the top of your other layers when you stop for a snack. It is also good to have in case of an emergency. It is important that the jacket is synthetic, as down (feather) jackets do not keep you warm when they get wet or damp.
5. Take goggles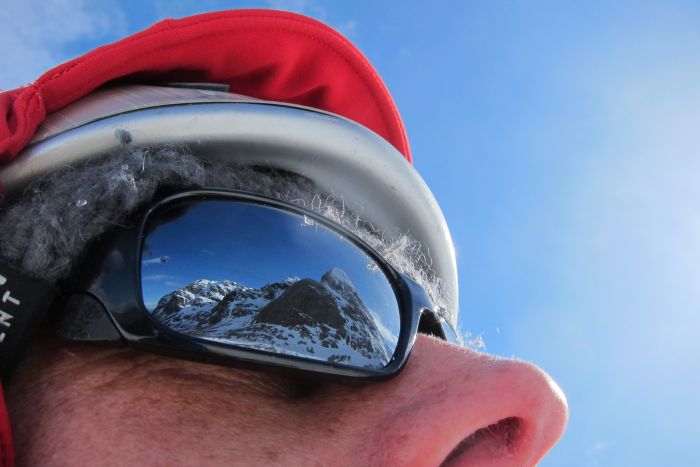 Goggles are a good item to have in your bag. If it is breezy and snow is getting blown around, goggles mean you can still see and move around effectively. Putting them on can provide real respite from the harsh conditions you may encounter on the hill tops.
6. Start early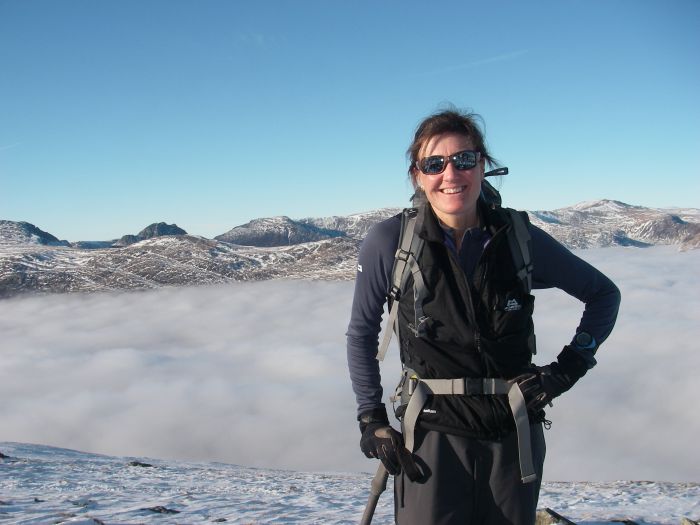 With shorter daylight hours you want to make sure you are back before it gets dark. Make sure you have a head torch and spare batteries in your bag in case you get delayed and end up walking in the dark.
7. Eat regularly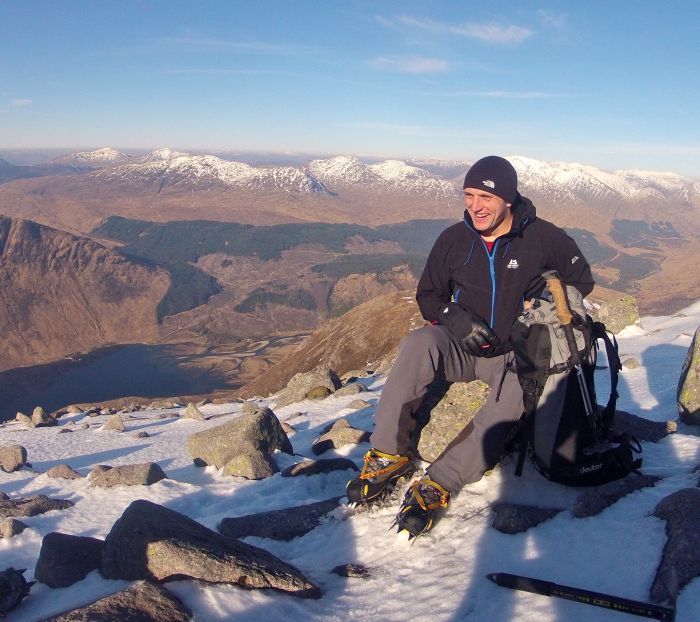 Eat regularly through the day and choose food that is easy to eat with gloves on. Drink is important too, so make sure you are taking on liquids regularly. A flask of hot squash can be a great way of getting enough fluid on a cold winter's day.
8. Ice axe and crampons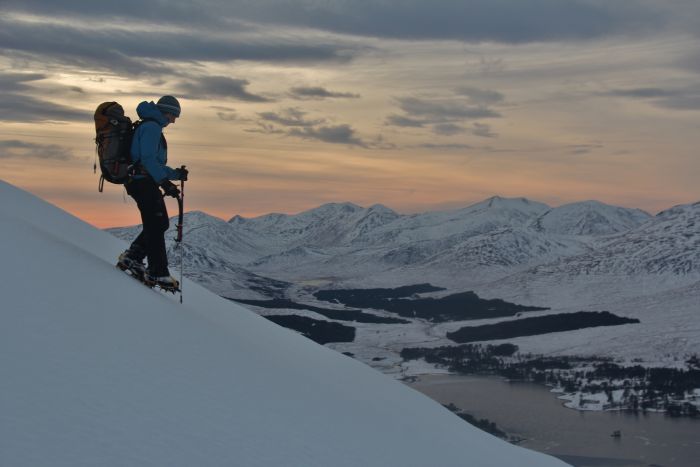 Be familiar with how to use ice axe and crampons. Your crampons need to fit your boots properly and you need to be efficient at putting crampons on while wearing gloves so that you don't suffer any cold injuries from exposing skin to the cold weather. You need to make sure you get your ice axe out before you are committed to steeper terrain.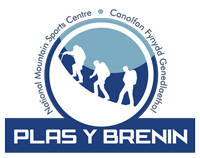 If you are not sure about heading into the hills in winter on your own why not book onto one of Plas y Brenin's hillwalking or winter skills courses to develop your confidence and knowledge. Plas y Brenin run courses in Wales and Scotland from January through to March.