As we continue our look at the best hikes in the world, we venture deep into Central Asia where, straddling the border between Kyrgyzstan and China, you'll find one of the world's greatest and highest mountain kingdoms but also one of the least accessible – the stunning Tien Shan Mountains…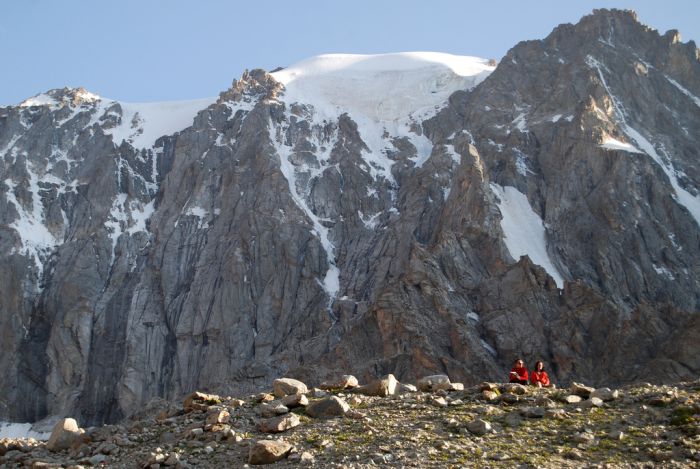 The Tien Shan Mountains (Photo: Ekaterina)
Kyrgyzstan is a country slightly smaller than the UK nestled deep in Central Asia between Kazakhstan, China, Tajikistan and Uzbekistan. Its Tien Shan Mountains, also known as the Celestial Mountains, are a remote mass of peaks rippling over the border to China. And, er, many are unclimbed.
The Tien Shan is home to more than 30 peaks that are close to, or higher than, 6,000m and among these mountains you'll also find some of the largest glaciers outside of the polar regions. The highest mountain in this range is Pik Pobeda (also known as Victory Peak) which stands at a lofty 7,439m. This is a challenging mountain and one that requires skills and experience in abundance.
The scenery is immensely varied and on a multi-day trek you could find yourself hiking through lush green valleys, climbing snowy peaks and admiring endless wildflower meadows. Due to their remote location, the night sky in the Tien Shan mountains is also something to behold. It's well worth wild camping in these mountains to get the full effect of the blanket of twinkling stars decorating the inky black sky.
>>> 7 treks every adventure junkie needs to complete in their lifetime
As mentioned above, many peaks in the Tien Shan are unclimbed, so there are fantastic opportunities to summit so-called virgin peaks which is surely a priceless experience. Adventure Peaks offer tours to climb one of these unclimbed summits.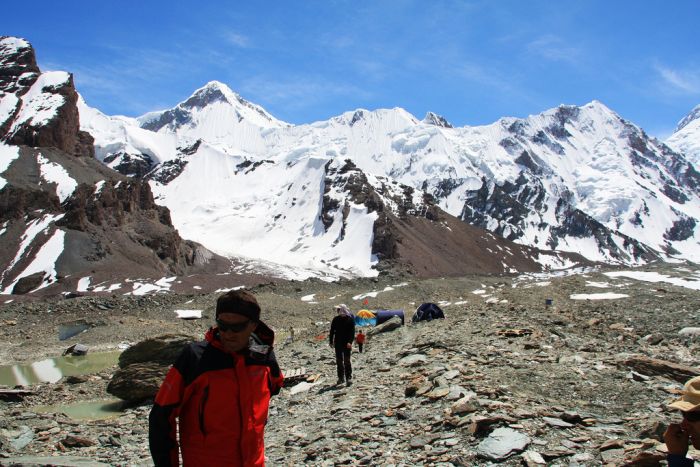 Climbing Khan Tengri (Photo: Chen Zhao)
Or if you don't want to break new ground, Walks Worldwide has launched a self-guided trek, with fixed camps, to the stunning Khan Tengri Base Camp. Khan Tengri (7,010m), means Blood Mountain and you'll see why from its red glow at sunset.