Over the past few months we've been exploring the best walks in the world. This week we take a look at the legendary Alpine hike from Chamonix to Zermatt, the Walker's Haute Route…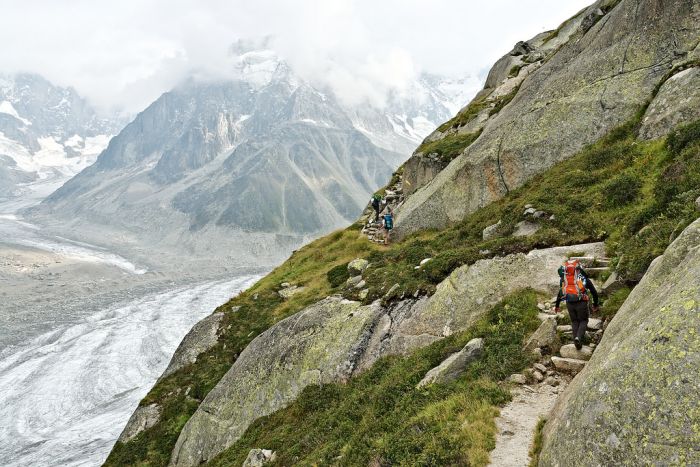 Photo: Tom Fahy
Mont Blanc and the Matterhorn. They're two of the Alps' most iconic mountains and this trek takes you from one to the other – and deep into the mountains in between. The Walkers Haute Route is a 180km (113 mile) hike traversing the best stretches of the Pennine Alps.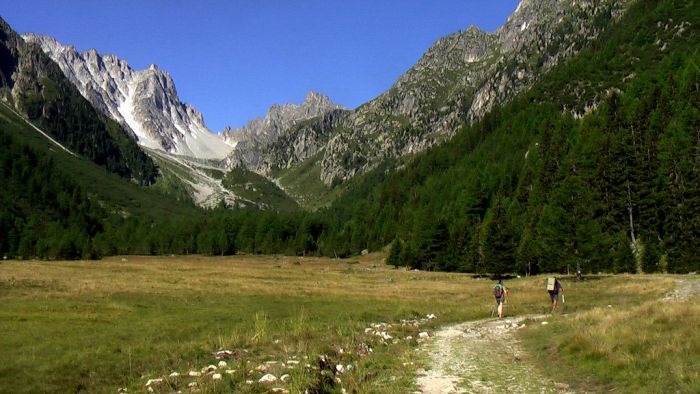 Photo: Rick McCharles
It negotiates 11 mountain passes in its 13 days, so it's not for the faint hearted, but as the name implies there's no technical climbing so any fit hiker can do it. You start and finish in Chamonix and Zermatt, two of the world's most important mountaineering centres, and the scenery along the way is dramatic and glorious.
There is a fair amount of elevation gain over the course of the walk and days can be long, so you'll definitely need to make sure you have a decent level of fitness before taking it on.
The season for this hike tends to run from mid-July to mid-September and there is a wide array of accommodation available to you along the way, from campsites and mountain huts to luxurious hotels.
Intro photo: Mariusz Kluzniak