In a brand-new age of superships and exotic itineraries, everything you once knew about cruising has been flipped on its head. Gone are the days of pensioners shuffling from buffet to beach, with napkin-folding classes on the lido deck. With ships now making port in incredible adventure destinations around the world, more and more people have turned their attention to cruising as a brilliant way to see a handful of places in one trip. These so-called adventure cruises are paving the way for a new era of cruising that's as much about adrenaline as it is about luxury.
We rounded up our pick of the best adventure cruises, which offer jam-packed itineraries to a whole host of incredible destinations.
10-night Iceland and Ireland cruise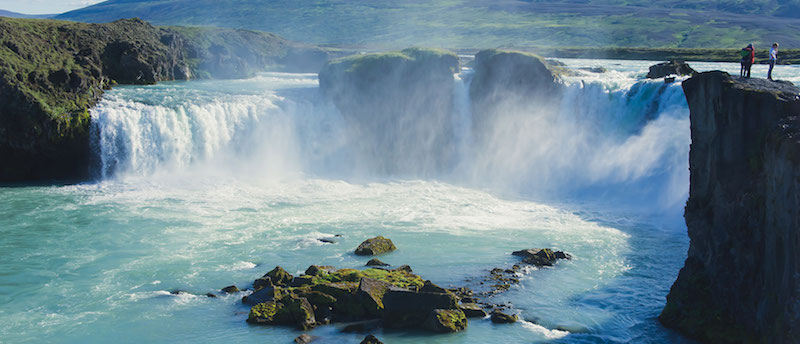 Explore the geothermal gem that is Iceland on adventure cruises departing from Dublin. You'll call in to Belfast first, where you can explore the city or head for the rugged landscapes beyond, before hopping back on board.
One day's sailing later and you'll arrive in Reykjavik for two days of exploring volcanic beaches, active lava fields and striking scenery, including the famous Blue Lagoon, where you can soothe your muscles with a relaxing soak in the milky blue waters of a thermal spring. Circling the unique volcanic coast, you'll arrive in Akureyri, which is ideal for whale-watching and exploring stunning landscapes.
On the way back to Dublin you'll stop in at Cork, where you can try your hand at some Atlantic sea kayaking, go on a sea safari or wander along the clifftop amongst striking coastal scenery.
11-night Canaries and Azores cruise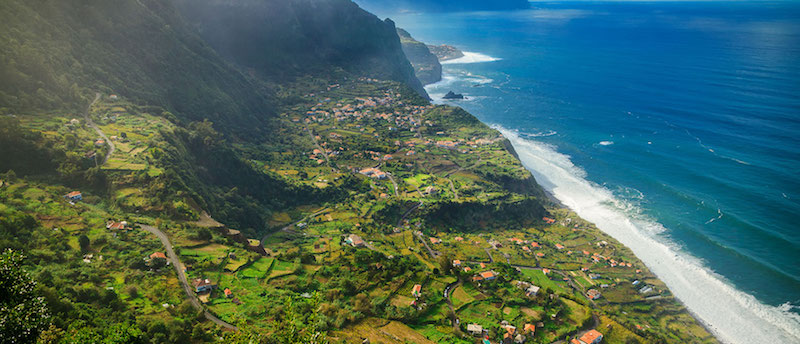 Visit the wild and untamed Azores as well as the volcanic Canary Islands on a cruise departing from your doorstep in Southampton.
After a few days out on the open water you'll reach Ponta Delgada, your gateway to the glistening Azores. Take a breathtaking hike up the Sete Cidades for views you'll never forget or check out the furnas hot springs for some volcanic action. Wildlife-lovers shouldn't miss the whale and dolphin watching opportunities off the coast. Check out the only-surviving pre-Ice Age forests on Earth with a stop on the island of Madeira, before you reach the black sand beaches of Tenerife.
Here, you can climb the highest mountain in Spain (which is surprisingly found on Tenerife, and not in mainland Europe). The views from the top of Mount Teide (3,718) are truly a sight to behold. You'll then return to Southampton via Lisbon, which is one of Europe's oldest and most beautiful capitals. 
7-night Norwegian Fjords cruise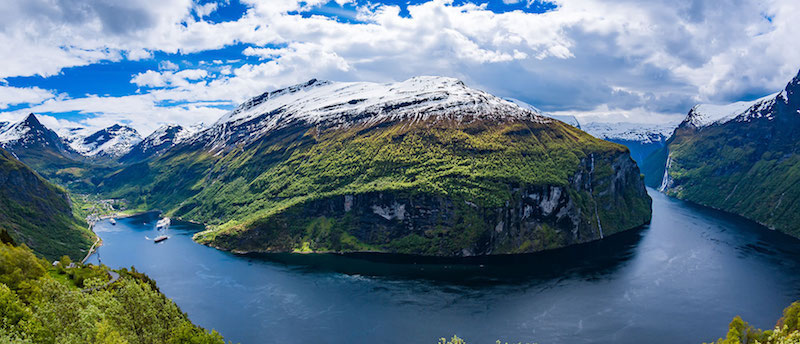 Cruising the fjords of Norway gives you the unique opportunity to drink in the stunning glacial landscapes from the comfort of a luxury liner, as you head for your next stop.
You'll set sail from the cruise capital of the world in Southampton, before heading north to reach your first port of call in the fortress town of Bergen, where you can hike to the top of Mt. Fløyen, or explore the surrounding area by bike, canoe or even zipline. Next up, you'll enter the Geirangerfjord by making port at Alesund, a charming fishing village where you can head for the Sunnmøre Alps to get your hiking fix.
The piece-de-résistance of this cruise is day five, where you'll dock in Geiranger, deep in the heart of the fjord. Check out the jaw-dropping scenery of the Seven Sisters from a once-in-a-lifetime hike or wonder from below on a kayak through the glacial waters. You'll head back to Southampton via the charming city of Stavanger, where you can check out some of Norway's most famous hikes and marvel at Pulpit Rock. Adventure cruises don't get much more scenic than this!
 11-night Bermuda & New England cruise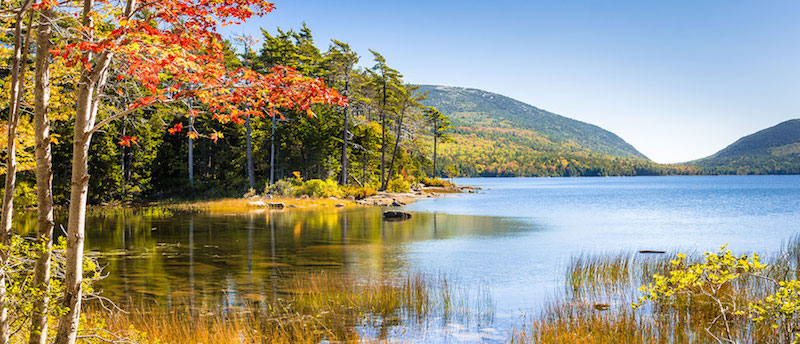 Visit the green and rugged coast of New England and the perfectly pink sands of Bermuda with adventure cruises setting sail from the concrete jungle of New York.
Your first port-of-call will be Newport, where you can take a bike trek along the famous Ocean Drive or take to the water for a sightsailing tour. Stunning seascapes are ready and waiting at the next stop in Portland, Maine, which are topped only by the scenery in the following port of Bar Harbor. Here, the beautiful Acadia National Park is rife for exploring on foot, ascending the granite peaks and exploring picturesque woodlands.
Next up, a brief look into the cultural city of Boston before sailing to King's Wharf in Bermuda. Don't be fooled, this is no ordinary beach destination. Kayaking, hiking, scuba diving, cycling and caving are just a few of the adrenaline-packed activities you can try on this picture-perfect island, which you have two days to explore. Enjoy some well-earned R&R onboard on your way back to Cape Liberty, New Jersey. Find out more here.
9-night Dalmatian Coast and Italy cruise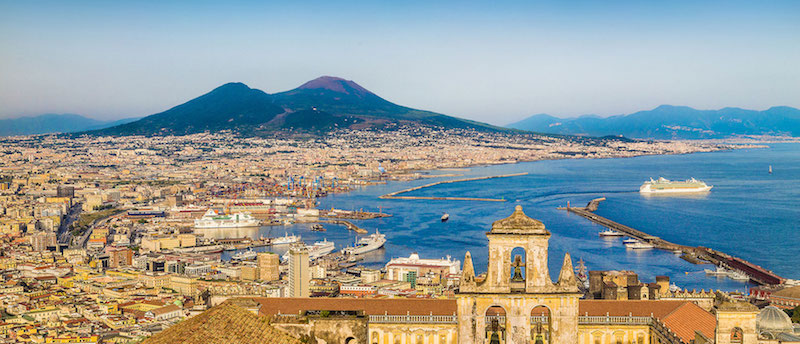 Take the scenic route from Venice to Rome on this action-packed voyage that ticks off five countries in nine days.
First stop is in Slovenia, where you can explore the local beaches or make a pilgrimage to Lake Bled, Slovenia's glistening jewel. Continuing along the Adriatic Coast (with picture-postcard scenery along the way) you'll call in at Rijeka, a Croatian city heavily influenced by the Italian Renaissance. Game of Thrones fans will enjoy the next docking in Dubrovnik, where you can see various places the series was filmed, or hop on a day trip to Mostar and Kravice waterfalls. Check out the blue caves or try some scenic stand-up paddle boarding at your next stop in Montenegro, before sailing on to the Mediterranean jewel of Malta, where beautiful hiking and world-class scuba diving are available.
The jam-packed itinerary continues in Catania where you can climb the mighty Mount Etna (3,350m) or try your hand at canyoning. Your final stop will be Naples, where you can scale the active, steaming Mount Vesuvius (1,281m), before taking a look at the historical site of Pompeii – a village once drowned in lava and preserved for the world to see.