From the knife-edge ridge of Crib Goch to the dizzying heights of Mont Blanc, there are plenty of challenging yet rewarding hikes in Europe. Whether it's a gruelling long-distance route, a tricky ascent or a high-altitude trek, it's always fun to try a new challenge that's going to push you further than before. You're sure to be rewarded with spectacular scenery and that incredible sense of achievement that only comes with a new adventure.
With this in mind, we got together with the folks at Vaude to celebrate the launch of the new Zebru UL 3L Jacket and to help you find the toughest, most rewarding hikes in Europe. The new, lightweight hardshell jacket is perfect for hiking and mountain sports such as climbing and mountaineering. It offers full waterproof and windproof protection for under 200g, meaning wherever your trek takes you, you can easily stash this jacket in your pack. It's great for more technical hiking, via ferrata mountaineering and climbing, so if you're looking to up your hiking game, then this jacket is a great option.
Mount Triglav, Slovenia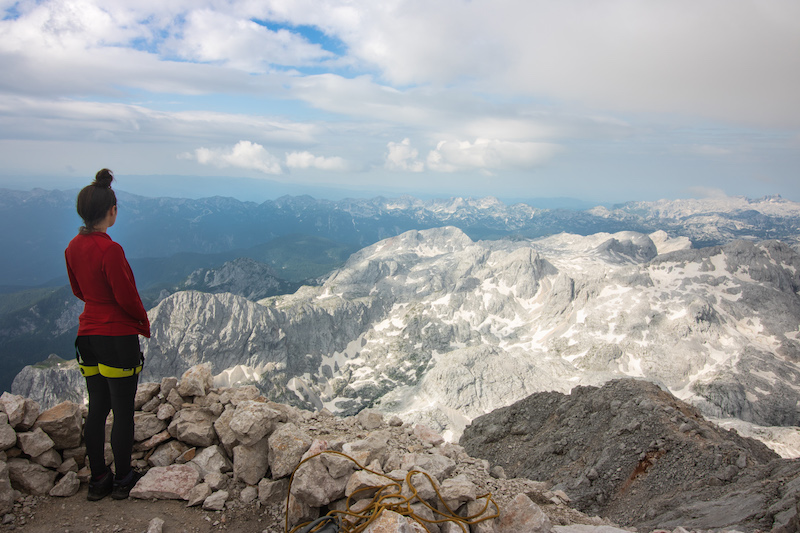 If you're looking for something with more of a technical aspect than just hiking, then the mighty Mount Triglav in Slovenia is for you. The ascent involves a six-hour hike to the Kredarica mountain hut, where you can rest for the night before ascending the final 300m on a via ferrata, which involves being harnessed to a steel cable attached to the rock.
The first day will also involve a little low-level scrambling after you emerge from the woodland to the beautiful views of the Julian Alps. At the top you'll be rewarded not only with a sensational view all the way to Lake Bled, but also with a peculiar Slovenian tradition which involves being spanked at the summit by the ropes you used to climb. Weird? Yes. A once-in-a-lifetime experience? Most definitely.
Alta Via 1, Dolomites, Italy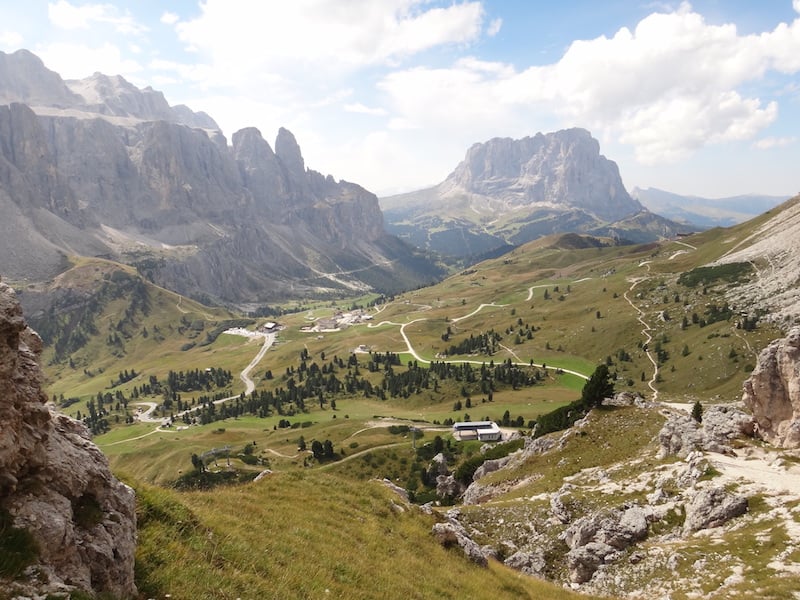 Photo: Hans Braam
The breathtaking Dolomites in Italy provide the base for this incredible 75-mile trek from Dobbiaco to Belluno, reaching heights of around 2,752m. This exhilarating multi-day hike allows you to explore some fascinating World War One battle sites, as well as some optional sections with cables which enables you to discover the steeper rocky hillsides and tunnels, such as the famous Galleria Lagazuoi. The trek will take you through some really stunning regions of the Dolomites, with incredible rock formations, magical alpine pastures and spectacular panoramic views. The long distance and steep sections of this trek make it one of the toughest but most rewarding hikes in Europe.
Vatnajökull National Park, Iceland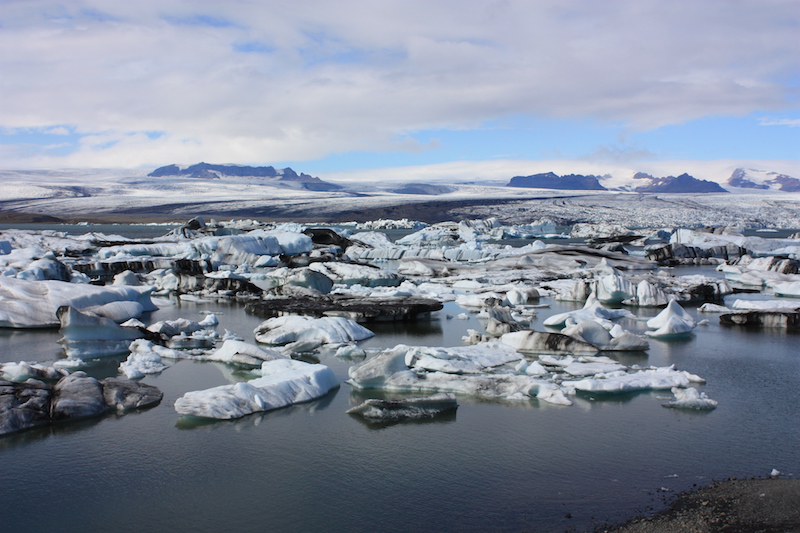 Photo: Arian Zwegers
The remote and unforgiving landscapes of Iceland are often high on many an adventurer's bucket list, but which trek should you try for the most rewarding challenge? Vatnajökull National Park is a great choice for something a little more off-grid, and is the largest national park in Iceland, located in the south of the island. The landscapes here have been shaped over thousands of years by incredible glaciers, explosive volcanic activity and geothermal formations.
You'll traverse vast valleys, plains of volcanic ash and mighty glaciers. You can alter the level of difficulty to your ability by hiking on or off trails and manoeuvring your way around obstacles. There are no cabins in the park, so you'll need to carry all your equipment with you, which makes multi-day treks in the area a little tougher. Bring your swimsuit and reward yourself along the way with a dip in some natural thermal waters.
GR20, Corsica, France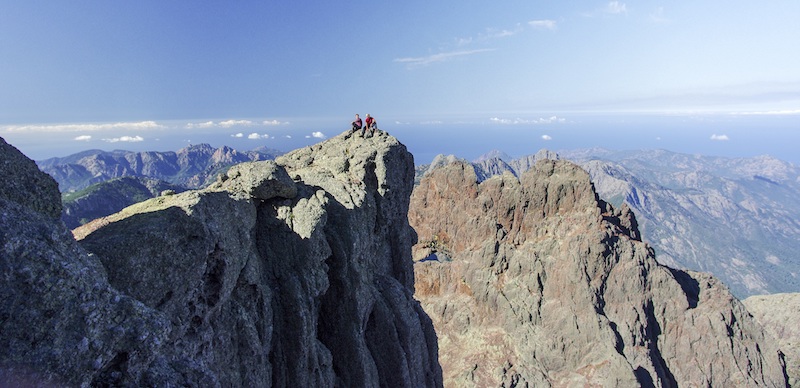 Located on the perfectly picturesque Mediterranean isle of Corsica is a long-distance trail like no other. The GR20 is well-known amongst hikers to be a challenging traverse diagonally across the island from north to south, covering over 100 miles with a variation in height of about 10,000m. Most people complete the GR20 in 15 days, and there is little that can describe the sense of achievement on completing the trek. You'll need to be a confident hiker with plenty of determination and experience with rough and rugged terrain. The GR20 is also considered one of the most beautiful hikes in Europe – so don't forget your camera.
Mount Elbrus, Russia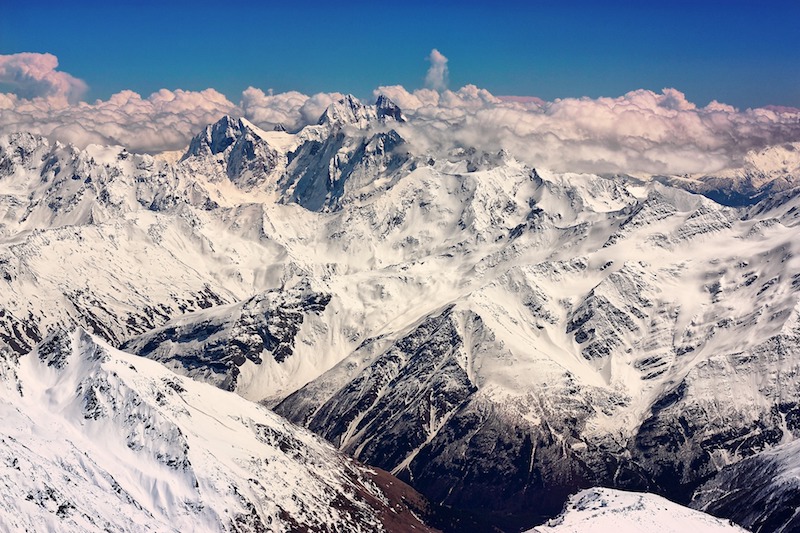 Want the most rewarding hike in Europe? Head straight to the top. Mount Elbrus in Russia is the tallest mountain in Europe and is a hiking challenge that should not be underestimated. With the summit sitting pretty at 5,642m, altitude could be your main obstacle here as the hike itself is not that technical. You'll also want to watch out for volatile weather and whiteouts on this snow-covered giant, where hiring a guide is advisable. You can also add another dimension to your hike by skiing part of the way.
Tackling one of these rewarding hikes in Europe?
Nearly all of the hikes mentioned above are multi-day treks that will require good quality lightweight equipment that won't let you down. The Zebru UL 3L Jacket from Vaude is perfect for a range of hiking, mountaineering and climbing, and is incredibly lightweight at just 200g.
It packs down nice and small, so it won't take up much room in your pack, but at the same time it is a full-on weatherproof jacket, meaning it can keep out the wind and rain when bad weather hits. You won't want to be without one on any of these incredibly rewarding hikes in Europe.