We all love exploring incredible landscapes, vast forests, picturesque valleys and spectacular mountains during the day, so why should our adventures stop when it's time for us to sleep? In all corners of the world, there are plenty of weird, wonderful and darn right mad places for us to hit the hay.
So, fancy adding a little excitement to your bedtime z's? Then why not try one of these seven cool places to stay…
1. An ice hotel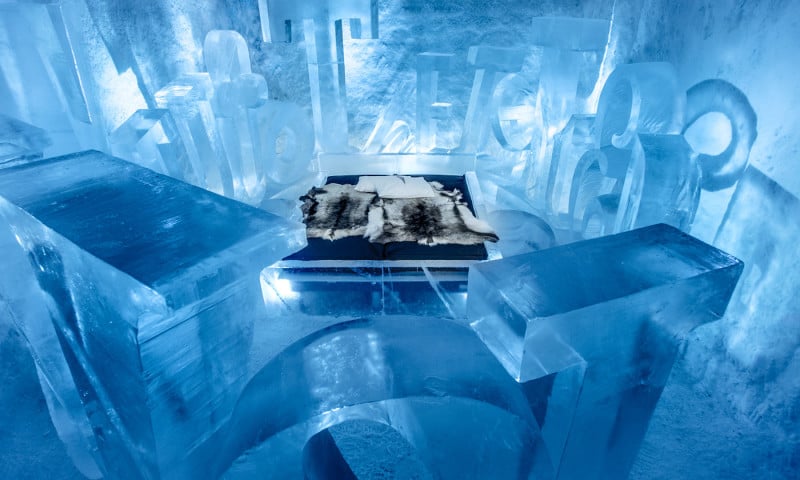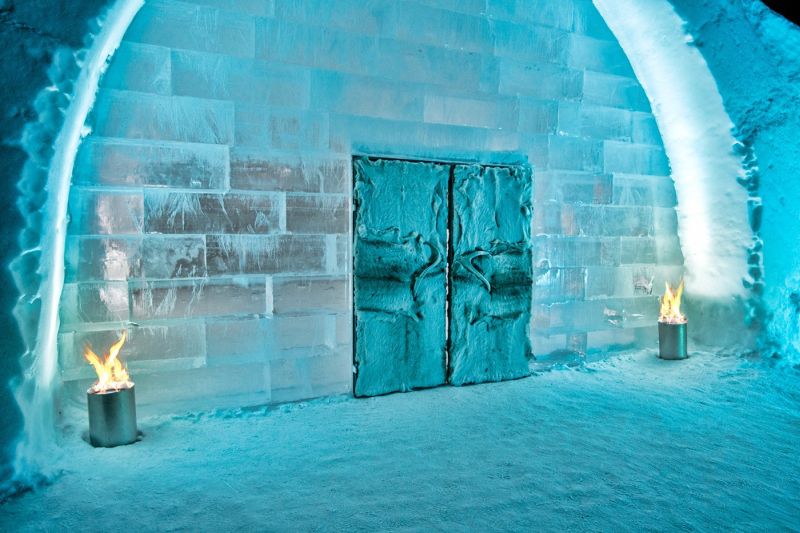 Don't forget to pack your slippers, this one could get a little chilly. Beautifully carved into art, the rooms in this hotel are completely made of ice and laced with luxurious soft furnishings for an extra touch of style and comfort. The Ice Hotel is situated in the Swedish village of Jukkasjärvi and its ice is provided by the Torne River, Sweden's largest national river and one of Europe's last untouched rivers.
2. Under a waterfall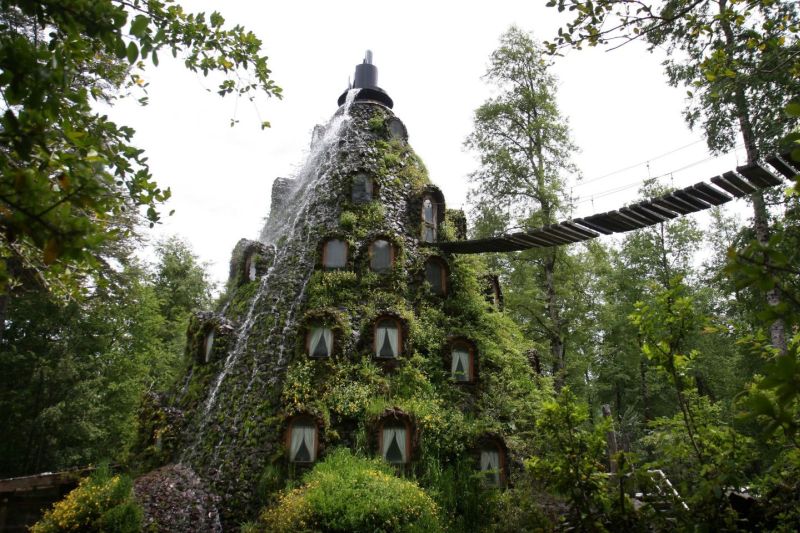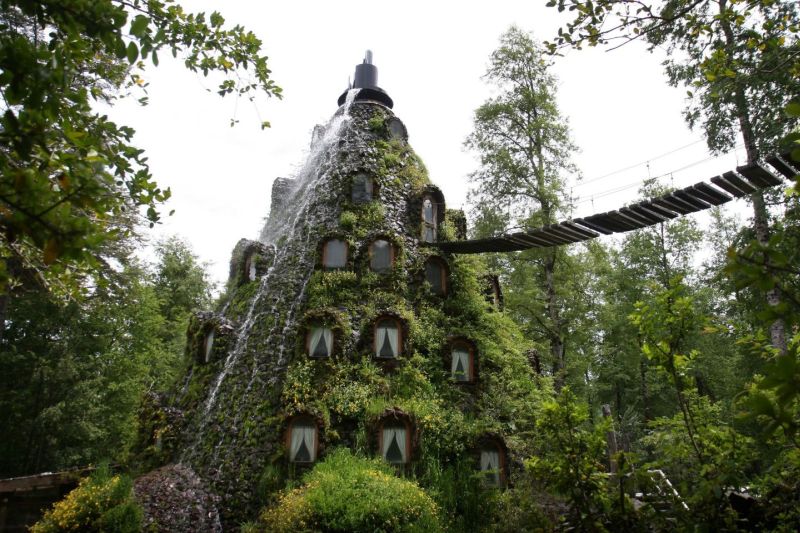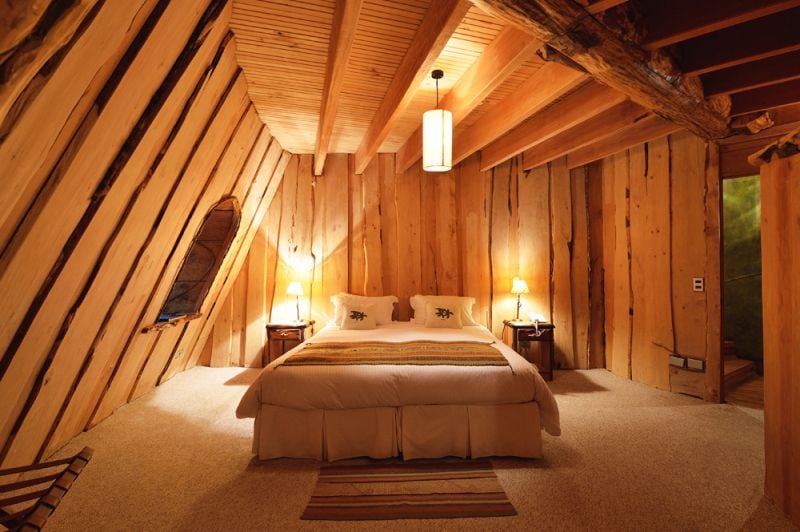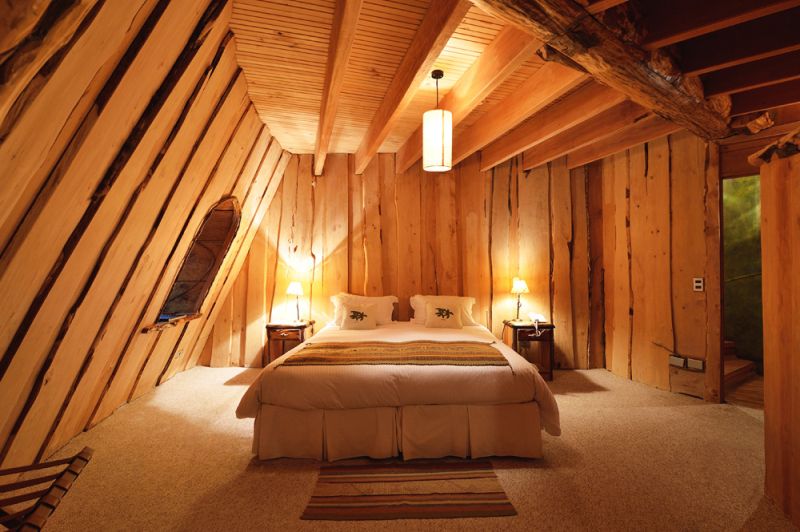 This magical, volcano-shaped hotel is a feast for the senses, inside and out. Listen to the soothing sound of the waterfall that cascades its way down the hotel's exterior and on the inside, marvel at the stylish and modern interior. The best bit? The Montaña Mágica Lodge is all about being friendly to the environment, they are committed to the conservation of the surrounding Chilean rainforest and wildlife. This certainly gets the green tick of approval from us.
3. An aeroplane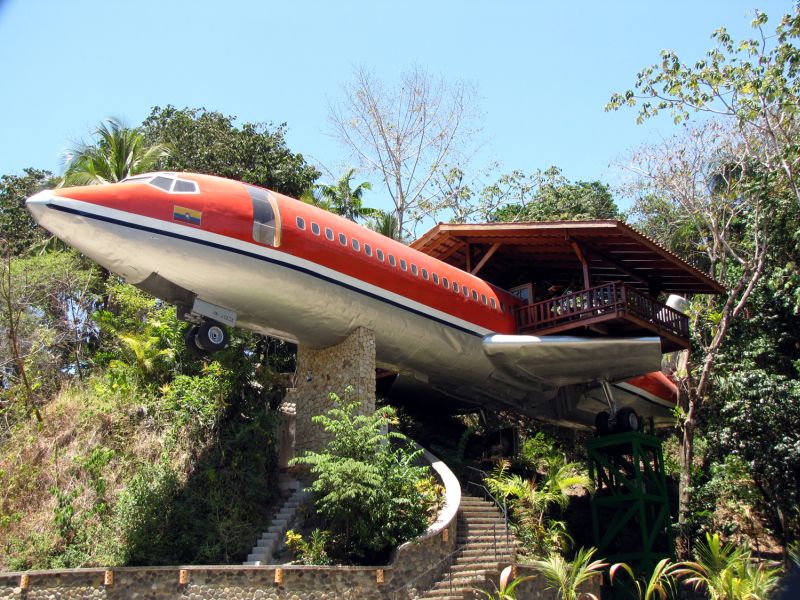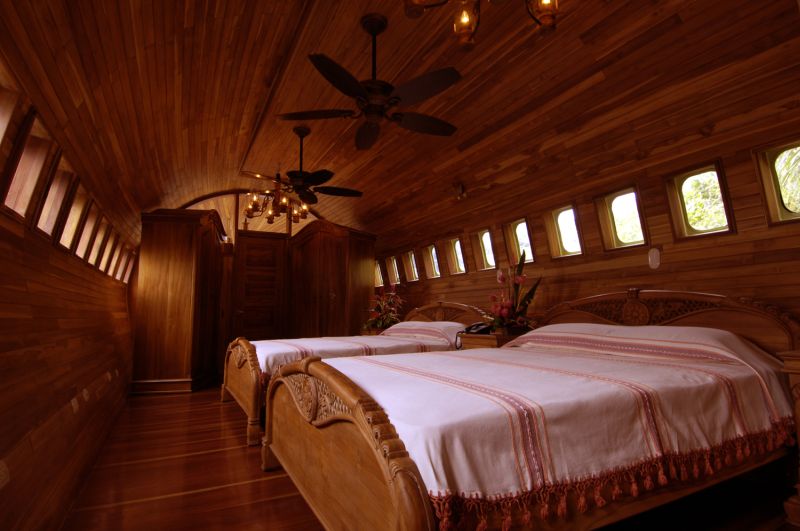 "Good afternoon ladies and gentlemen, this is your Adventure Travel captain speaking – who fancies sleeping aboard a vintage 727 aeroplane?" This two bedroom jet suite, at Hotel Costa Verde, is suspended in the tree tops of Costa Rica. It offers passengers stunning views of the surrounding jungle canopy and the chance to catch a glimpse of the friendly neighbouring sloths, toucans and monkeys.
4. A bird nest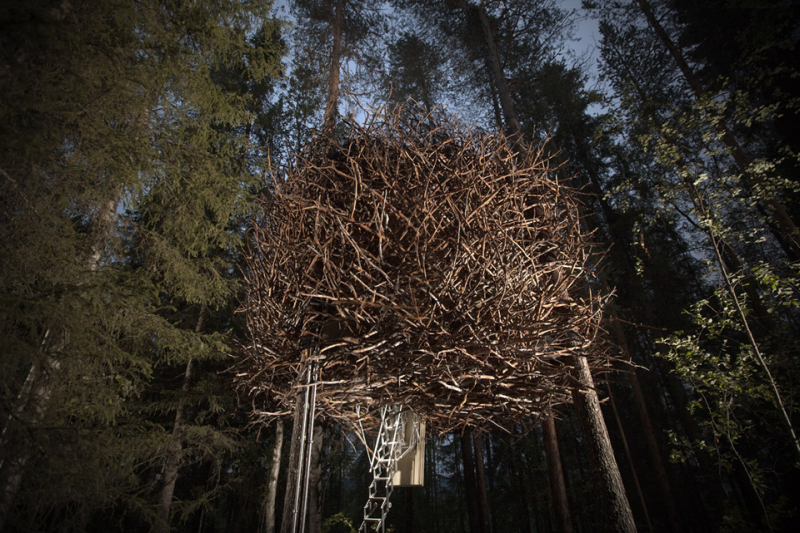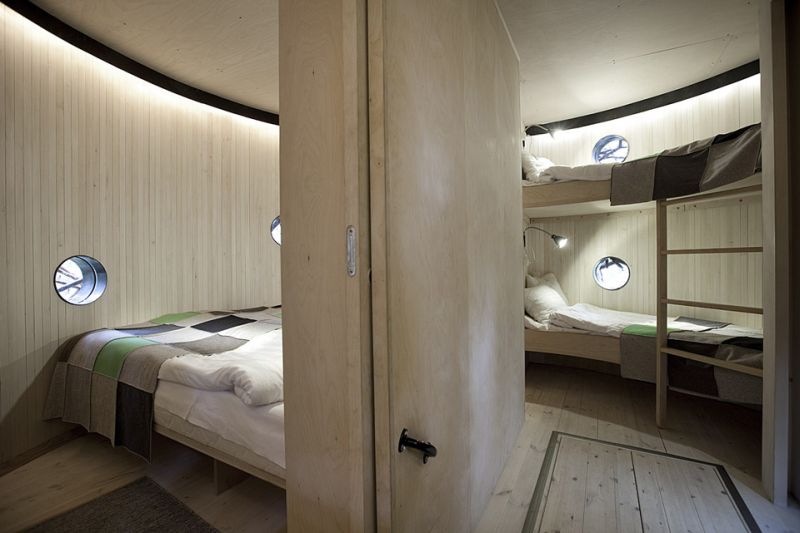 Yep, you read it right, it's a bird nest. But don't worry, you won't be left battling the Swedish elements with Mama Bird's butt sat on your head for warmth. What looks like a messy abundance of twigs on the outside, is actually a super sleek and modern cabin inside, accessible by a retractable space-age staircase. This cabin at Tree Hotel is set with separate bedrooms (enough for a family of two adults and two children), toilets and a living space. There's even a sauna by the showers in a separate outbuilding.
5. On the side of a cliff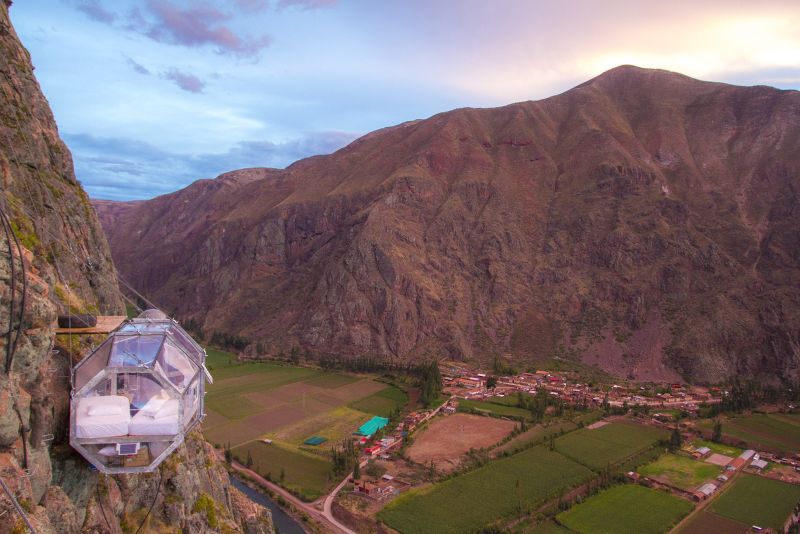 Perhaps not for those who suffer from vertigo. This epic, transparent cabin is bolted 365m high onto the side of a mountain in the Sacred Valley of Peru, at a hotel called Sky Lodge. But, the fun doesn't end there, oh no – the only way you can access your sky-high cabin is by an awesome 400m via ferrata route. Once you've made your way to the top, you can enjoy a sunset dinner on the roof your cabin and then climb down into your bed for the night, where you can watch the panoramic view of the stars. Bliss!
6. In the fairy chimneys of Cappadocia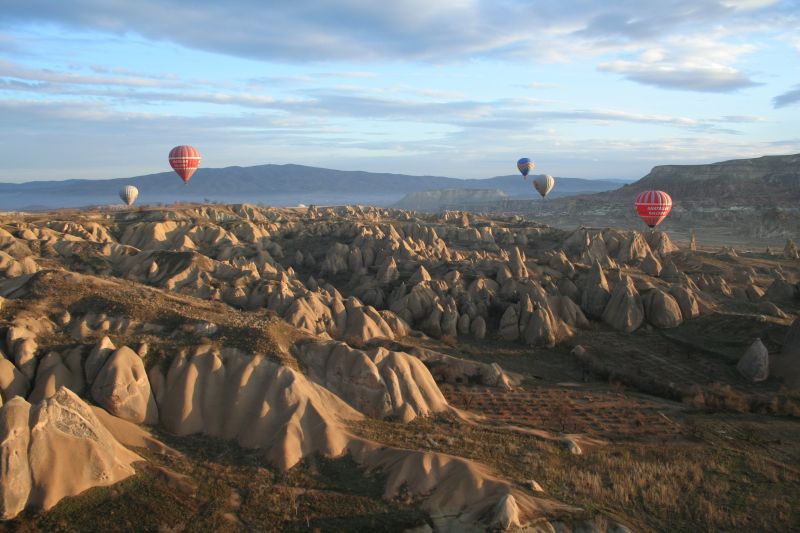 Photo: Michael Day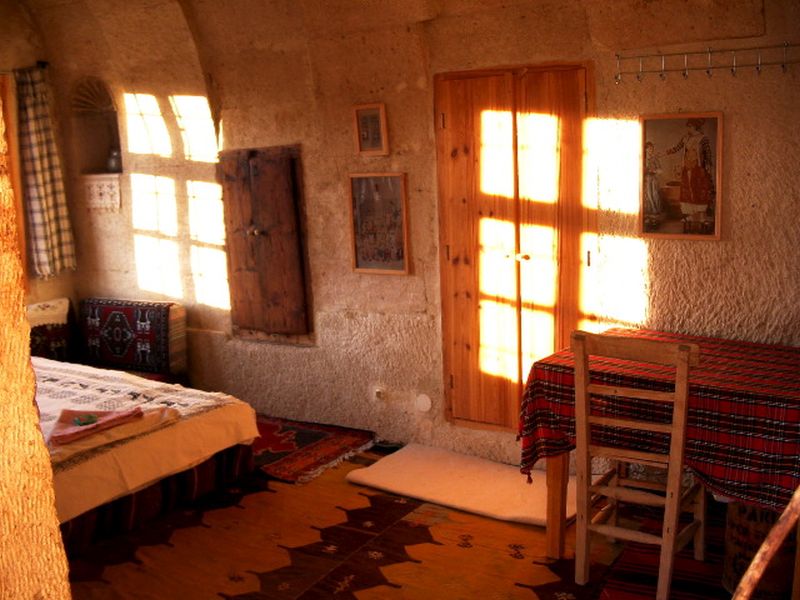 Located in the magical village of Goreme, in Cappadocia, Turkey, this hotel is carved into the famous volcanic ash rock cones, which are locally known as the 'fairy chimneys'. From afar, the hotel looks as if it is made entirely of giant ant hills, but once you are inside, you feel as if you are in an enchanting carved cave. The Fairy Chimney Inn also offers spectacular views of the famous Cappadocia hot air balloons flights that take place in the skies above.
7. A sphere in the trees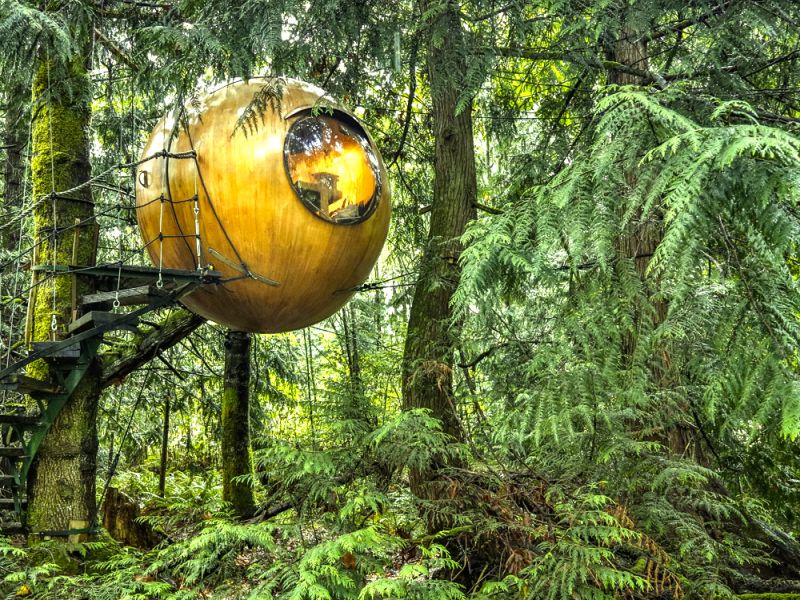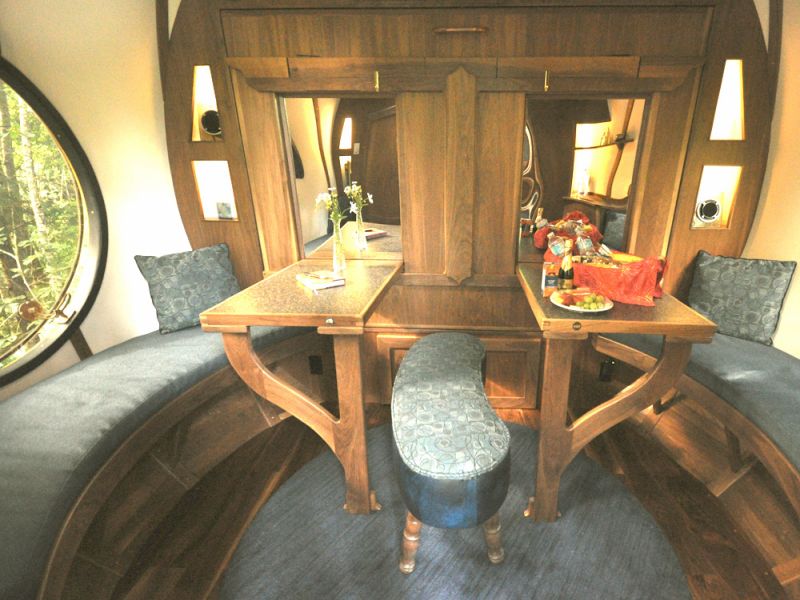 A different spin on the tree house, this time we're talking super slick spherical tree houses. These beautiful works of art are nestled within the branches of a forest in Vancouver Island, Canada, and are fully functional little lodges set with beds and living spaces. The idea and design for the Free Spirit Spheres were based on the simple shape of a nut, as it's certainly well suited to life in the forest – they're also pretty tough!
In need of some more inspiration? Check out nine of the most amazing camping spots in the world or seven of the most adventurous Airbnbs in the world