With Christmas creeping up at an alarming rate, it's time to begin thinking about the new year and all the adventures that might come with it. With such a vast and varied array of destinations to choose from on this wonderful planet we call home, it can be tricky deciding which one to tick off next. That's why we decided to round up seven of the best adventure tours to go on in 2020.
We got together with the guys at global tour company Exodus, to get their thoughts on all the hot and happening destinations and tours to go on in 2020. Better yet, from 24 October to 15 December 2019, Exodus is offering adventurers the chance to get involved in a Life of Adventure competition. Participants can choose their top three adventure destinations, and then be in with a chance of winning all three trips. Sounds like a pretty sweet deal to us. To get involved, click here.
Or read on to discover our top seven adventure tours to go on in 2020…
Walking the Amalfi Coast in Italy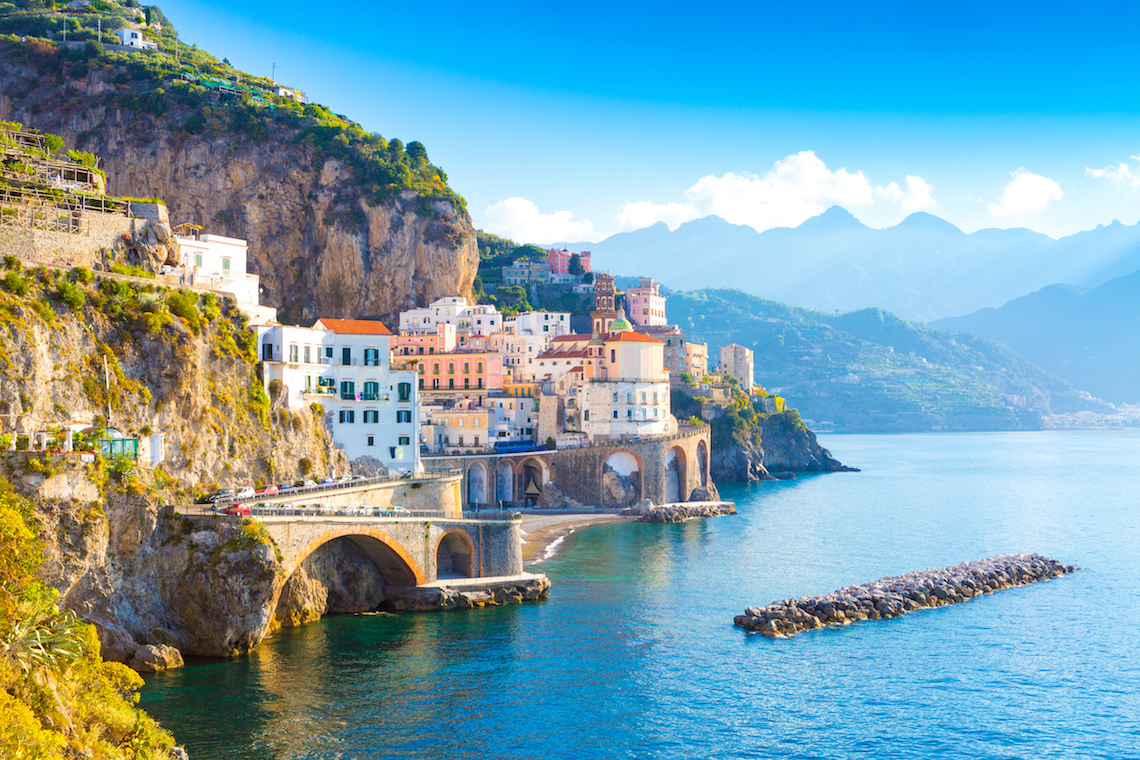 While the Dolomites have long reigned supreme as Italy's main adventure playground, its stunning coastline has been gaining popularity in recent years thanks to an abundance of breath-taking coastal trails. The Path of the Gods on Italy's Amalfi Coast is the cream of the crop, with some of the most mouth-watering coastal scenery backed by limestone mountains, charming orchards and vibrant meadows buzzing with wildlife.
Along the way you'll find a plethora of hidden caves to explore, alongside some hopelessly idyllic spots to refuel with a glass of fresh lemonade pressed from locally grown lemons. Heavenly.
Exploring Costa Rica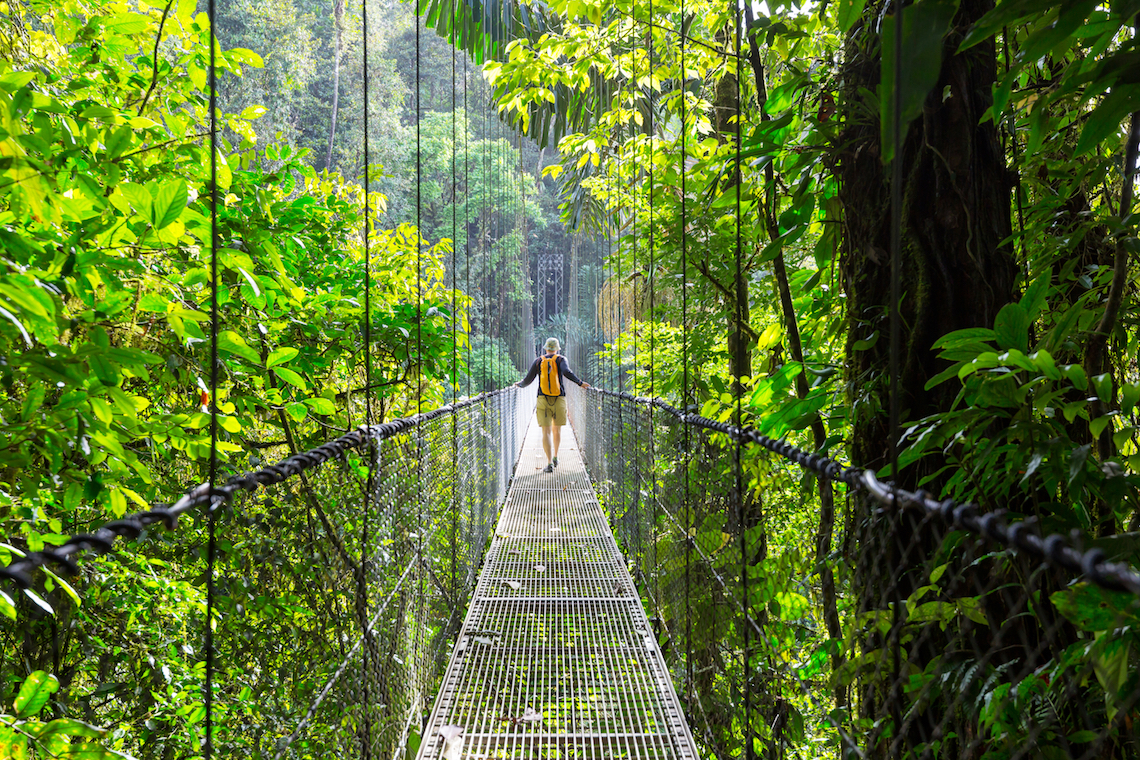 Costa Rica is filled to the brim with ecological delights and rare endemic wildlife, making it one of the most desirable adventure tours to go on in 2020. Venture deep into the lush rainforests and keep your eyes peeled, as an encounter with a howler monkey or sloth could well be on the cards.
Plunging waterfalls, enigmatic cloud forest and a stunning pacific coastline make this one adventure paradise you simply can't miss out on, and a wealth of eco-friendly jungle lodges means you can sleep right next door to nature guilt-free. As the Costa Rican catchphrase goes, it really is Pura Vida – the Simple Life.
Discovering the highlights of Northern India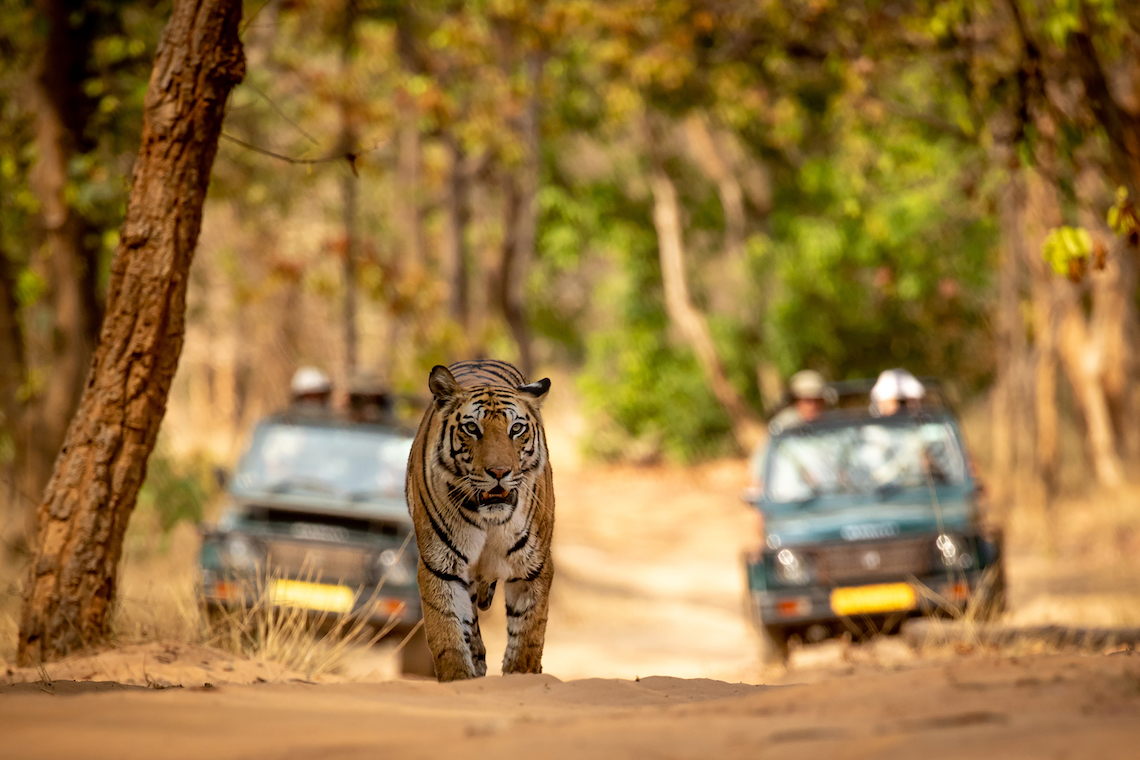 In 2019, photos of the beautiful Pink City of Jaipur have been flooding Instagram feeds everywhere, and it shows no signs of stopping. The vibrant assault of colour, culture and adventures to be experienced in Northern India are punctuated by bucket-list gems such as the unforgettable Taj Mahal and the River Ganges. Wildlife-lovers should be sure to check out the Ranthambore Tiger Reserve, where you might just be lucky enough to catch a glimpse of one of these elusive beasts.
Climbing Mount Kilimanjaro in Tanzania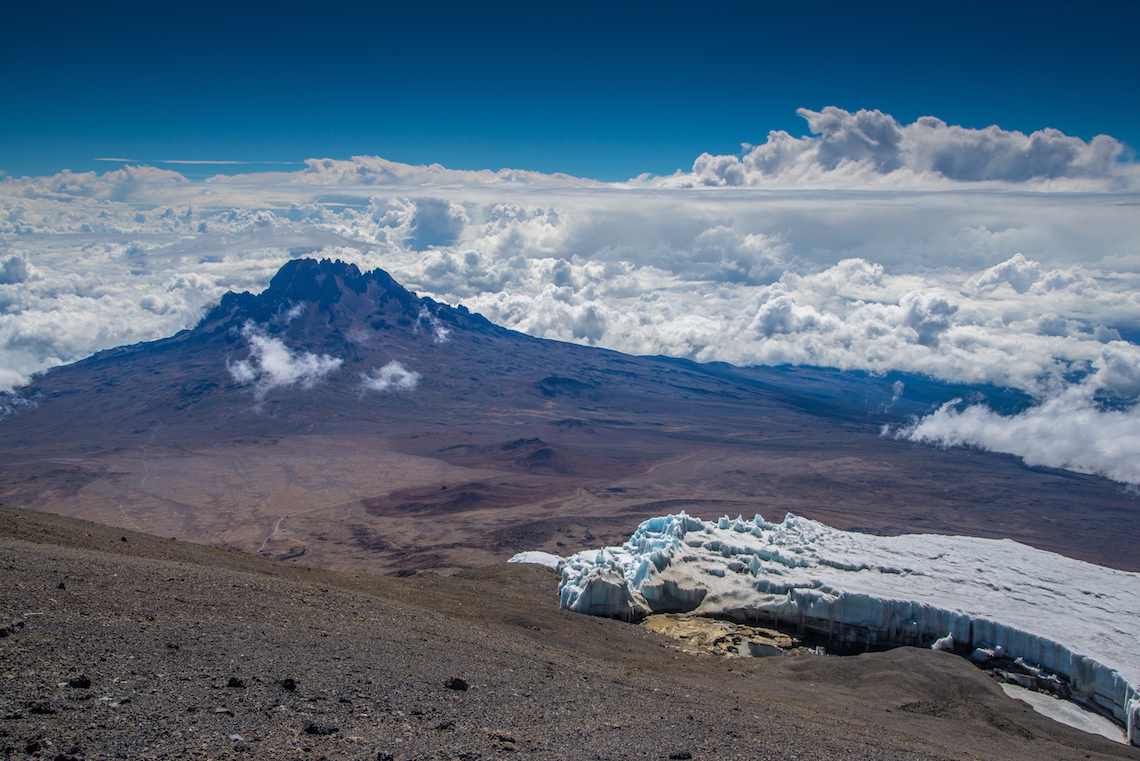 One of the coveted Seven Summits and the tallest mountain in Africa, Mount Kilimanjaro (5,895m) is one of the world's classic hikes, and is topping bucket lists in 2020 thanks to its reputation as a non-technical climb.
However, exploring the roof of Africa is a challenge that should not be taken lightly as high altitudes, steep elevation and unpredictable weather all play a part in making Kilimanjaro a worthy opponent. For your best chance of success, we recommend the Lemosho route, which gives you more time to acclimatise and a better sense of remote wilderness.
Discovering Namibia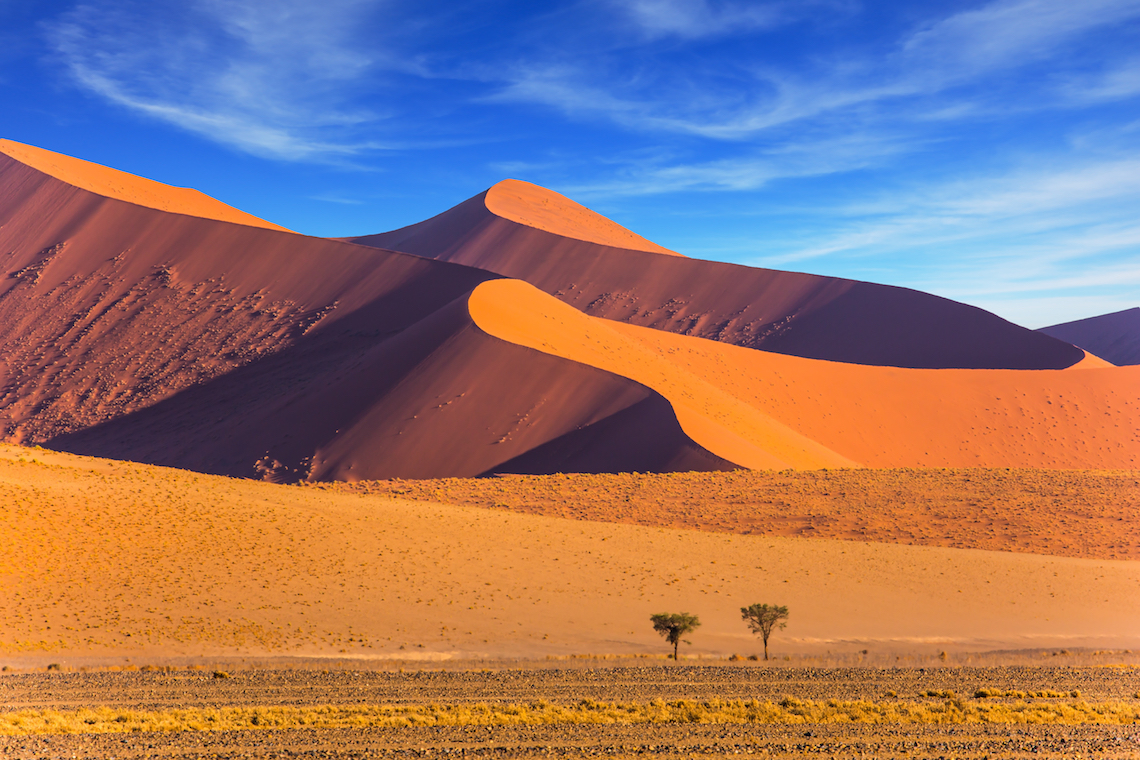 Namibia is all too often over-looked in favour of its more popular neighbour South Africa, but an overlanding trip through its other-worldly landscapes is fast becoming one of the top tours to go on in 2020.  Game drives will see you coming face-to-face with elephants, giraffes, lions and even rhinos, while the Namib-Naukluft Park is one of the world's largest national parks with some of its most breath-taking scenery.
Exploring the deserts Jordan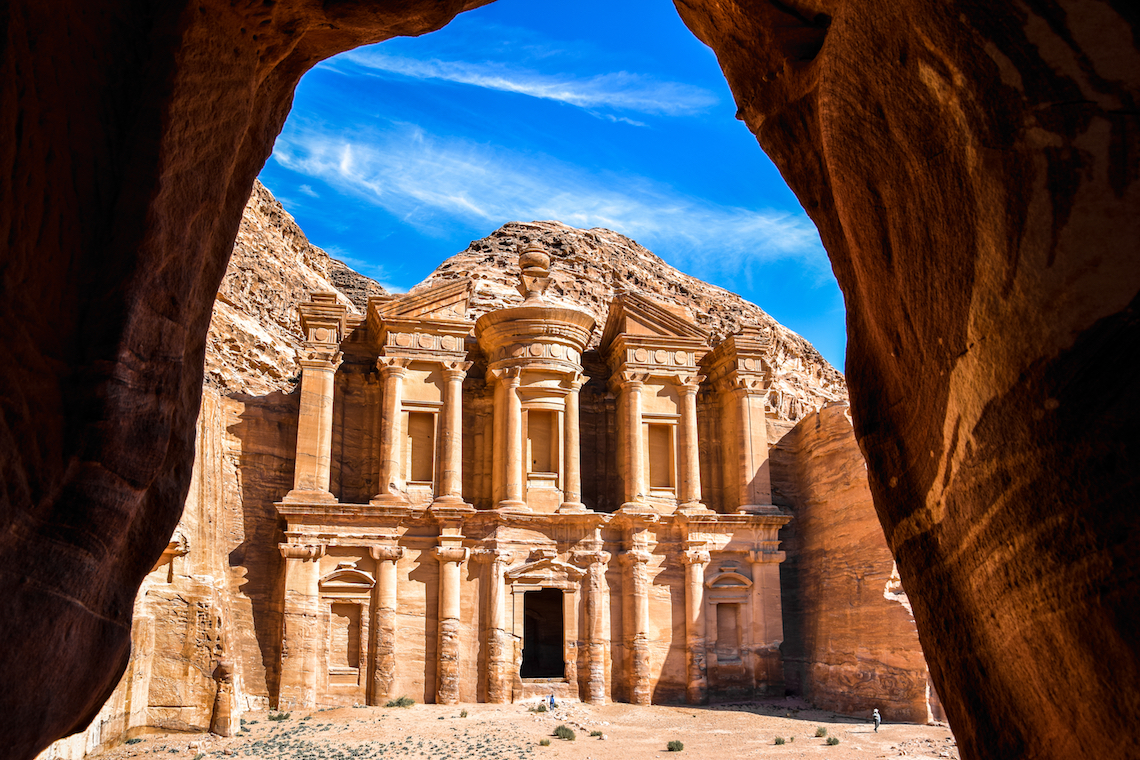 Marvel at one of the world's wonders with some desert trekking in Jordan, where a pilgrimage to the ancient city of Petra will see you passing through vast fiery landscapes, deeply carved canyons and being awed by tombs and temples dating back to 300BC. From the Martian sands of Wadi Rum to the jaw-dropping ruins of the ancient city of Petra and the curiously salty waters of the Dead Sea, there are endless opportunities for exploration and adventure in this Middle Eastern adventure playground.
Island hopping in the Galapagos Islands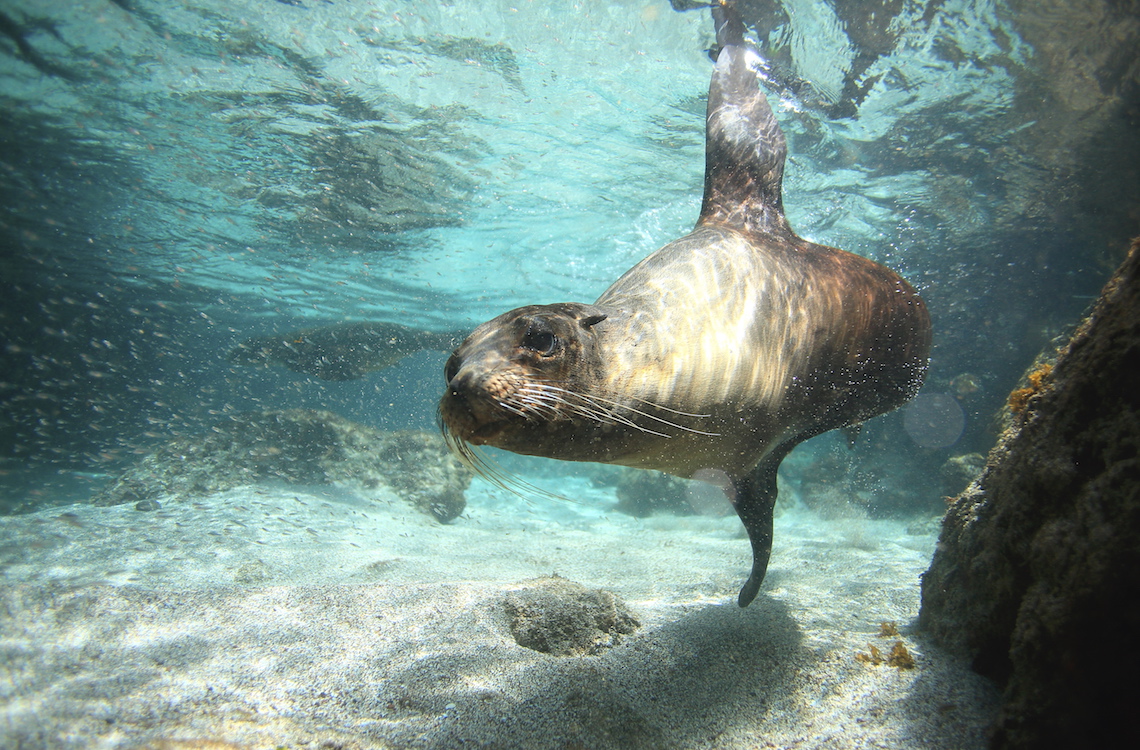 Ah, the Galapagos. Teeming with wildlife that has seemingly jumped straight out of a David Attenborough documentary, this little group of islands located off the coast of Ecuador provides a once-in-a-lifetime adventure. The best (read: only) way to explore this incredible archipelago is by liveaboard catamaran, jumping on and off to snorkel with sharks and turtles and play with the blue-footed boobies at your leisure. You'll have an expert guide aboard to narrate the experience, Attenborough-style – only this time it's in 3D.
How to win one of the best tours to go on in 2020
Fancy ticking one of these incredible tours off your bucket list without having to pay for it?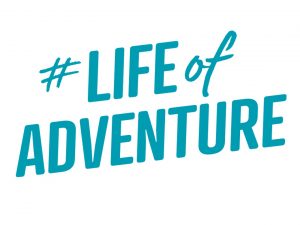 How about three of them? Tour company, Exodus, is running an epic competition in which participants get to enter their top three adventures, with the prize being a chance of winning a ticket to all three.
All of the above adventures are included in the competition, along with a host of other epic trips and tours, from the wilds of Patagonia to the snowy kingdom of Mont Blanc.