Tanzania has enamoured travellers for centuries. Modern tourism emerged during the country's colonial period from the late 19th century to the early 21st  and even in these early days, a visit was all about adventure. Bursting with culture, flavour, colour and beauty the thread that runs through the republic is thrilling game drives, mountain climbing, forest trekking and deep-sea exploration.
It makes for the trip of a lifetime, though you don't need a lifetime to plan or execute it. Together with Sali Safaris, we're here to show you that you can experience all of the majesty of Tanzania in just one week, (though we wouldn't blame you if you stayed longer). In just this short time, you can discover the adventures to be had in four of the most unique destinations on earth.
Top of the list for adventure tourists in Tanzania is usually scaling the heights of Mount Kilimanjaro, the highest mountain in Africa and the tallest free-standing mountain in the world. This itinerary doesn't include a trek up to the roof of Africa but would be well complimented by one as it commences in the north. If you are interested, there is a wealth of information online and Sali Safaris also offers tours up three routes.
Check out Sali Safaris' 'Bush to Beach' tour for a breakdown of where you'll stay and how you'll get from place to place on this unbeatable trip.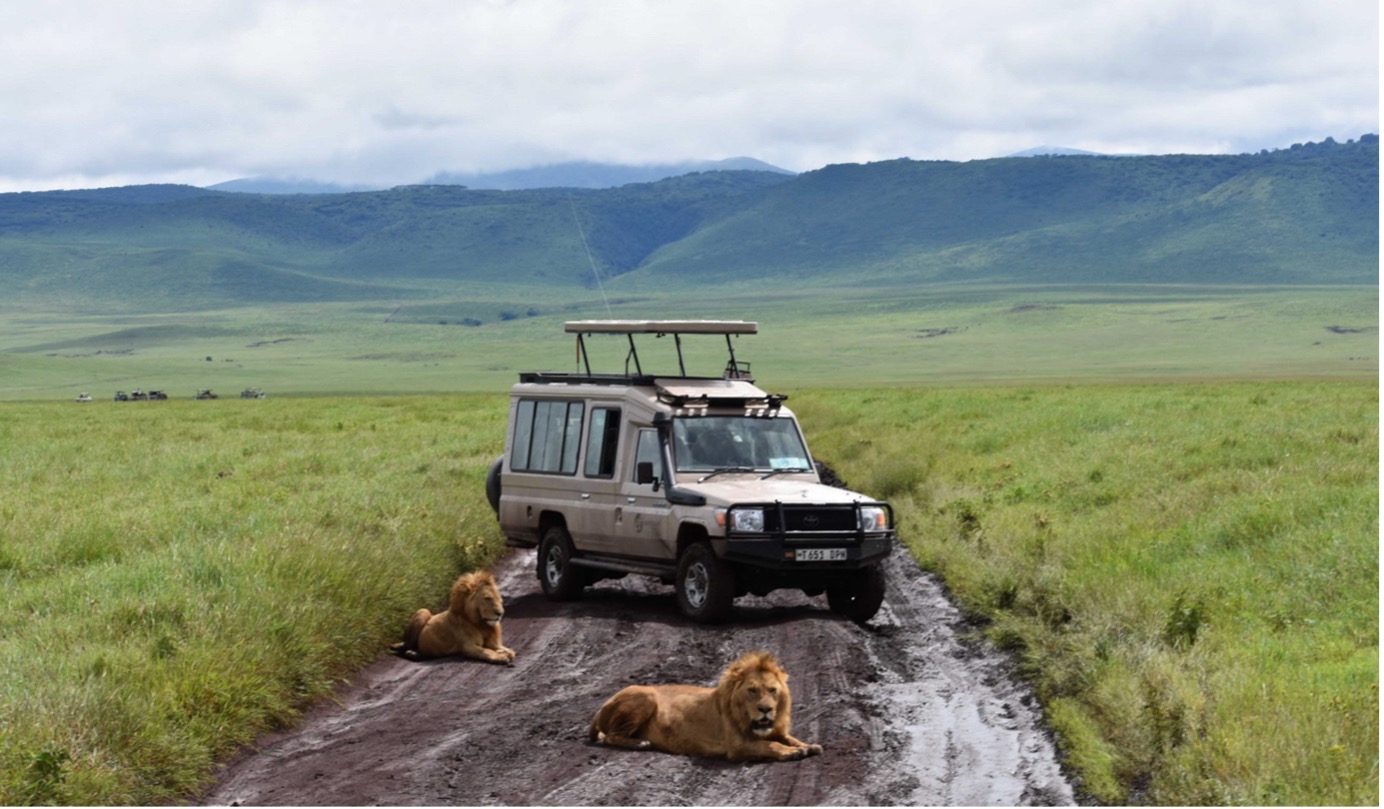 Ngorongoro Conservation Area and Crater
Nestled in the north of Tanzania, the Ngorongoro Conservation Area is a stunning protected region full of wildlife and beauty.
The world's largest caldera (a crater made after the collapse of a volcano) lies in the centre of the park and is an unmissable sight. On a game drive you can watch zebras, ungulates, and wildebeest make their way across this vast crater which is home to the world's densest population of wildlife.
The Conservation Area homes 1 million wildebeest during calving season as well as 20 black rhinos. With a bit of luck, you may also be able to see the great migration… but more on that later.
It is a unique region in that it is the only protected area where humans live in conjunction with the wildlife harmoniously.
The Maasai are a semi-nomadic ethnic group who reside within the park, having fought to retain their cattle grazing traditions when the Serengeti was declared a protected area. Being in the Ngorongoro Conservation Area means bearing witness to an exceptional and perfectly balanced blend of wildlife and culture.
It is an unrivalled area of beauty and adventure, with savannahs, planes, gorges and woodlands all housed within its 8,292km perimeter as well as an unparalleled spectrum of animal life – the perfect way to start your trip.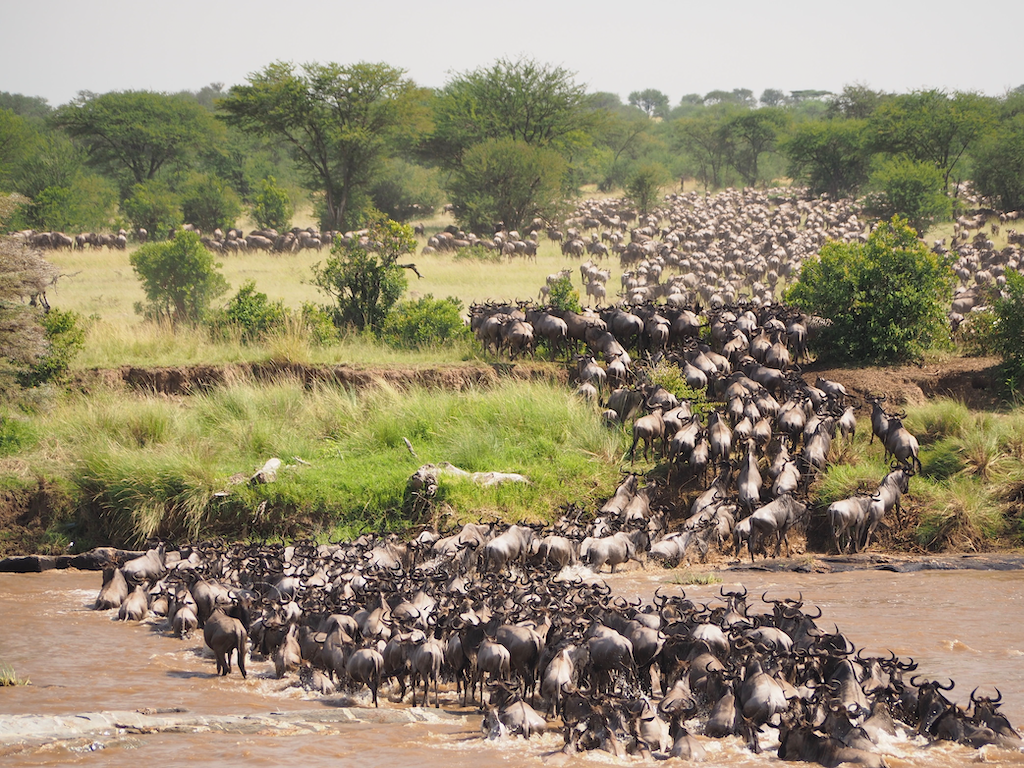 Photo: Jorge Tung
Serengeti
Just 100km west of the Ngorongoro Crater lies the Serengeti National Park. Alongside Kilimanjaro, this is one of the most popular adventure destinations in Africa, let alone Tanzania, and for very good reason.
In Maa, the Maasai language, Siringet means 'the place of endless plains', which is exactly what you will be met with. Unbelievably vast expanses of uninterrupted land are dotted with diverse wildlife, including the famed 'Big 5' and, of course, wildebeest.
The great wildebeest migration is a spectacle of mother nature and simply can't be matched anywhere else on earth. With a bit of luck, you can catch it on a game drive, but if you want a touch more adventure and a mind-bending new perspective you can watch it on a hot air ballooning trip.
Sali Safaris can organise one of these trips for you in the Serengeti, and, even without a view of the great migration, it is an unparalleled view of one of the most untouched places on earth.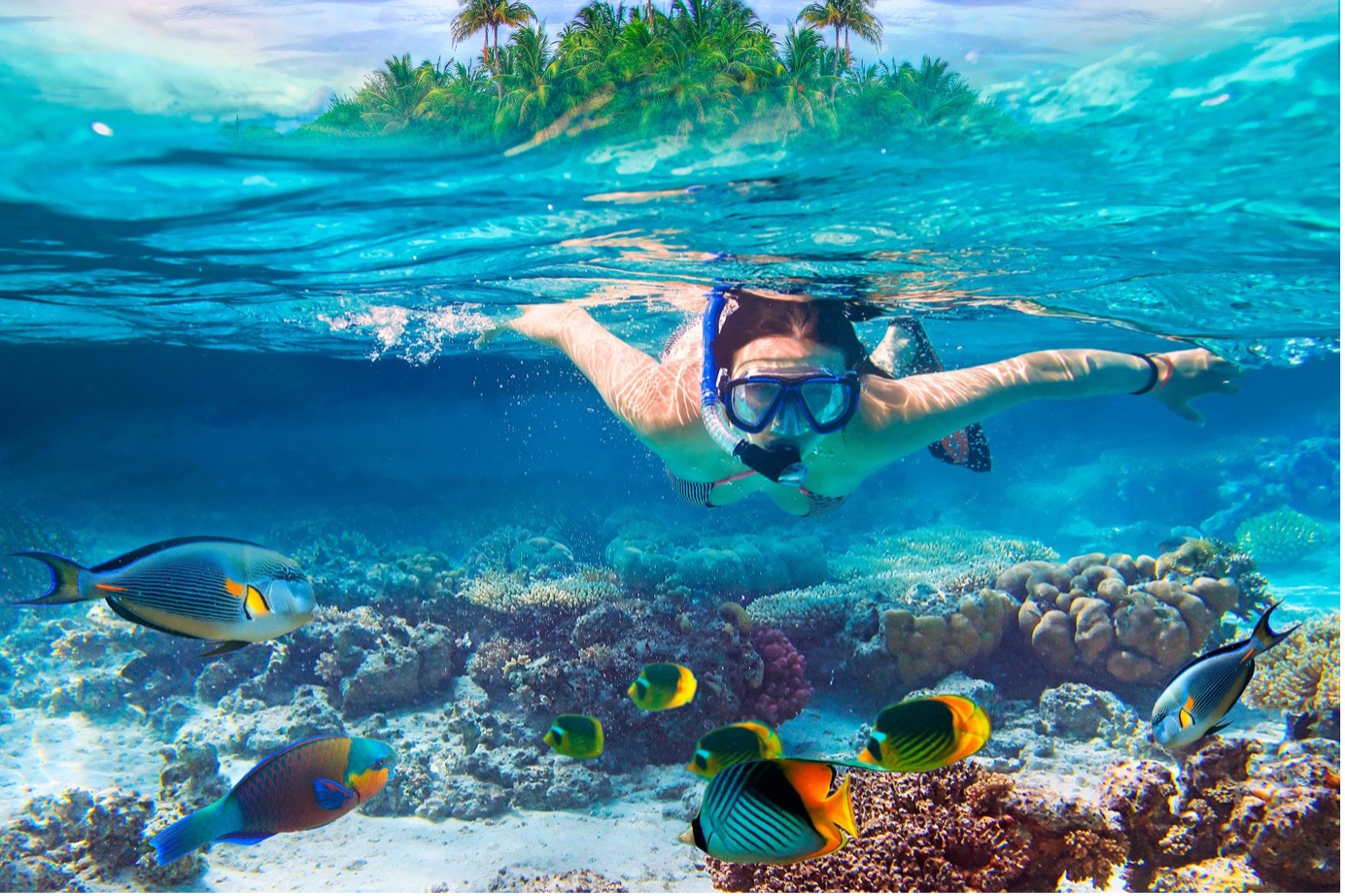 Zanzibar
Sali Safaris' 'Bush to Beach' tour is designed to show you the best of both worlds. As you leave the rugged northern regions and head east to the Zanzibar archipelago, you'll be greeted by pristine beaches and the bluest water you'll ever see.
Like the rest of Tanzania, the coast is packed with adventures, from quad biking through the jungle to swimming with dolphins in Mnemba. You can truly adventure in paradise.
Zanzibar also allows for: deep sea fishing, snorkelling and scuba diving, hiking in Jozani Forest, cave swimming, jet ski safaris, kitesurfing, horse riding, sky diving and paragliding.
It is as exciting as it is beautiful, and the perfect place to round out your trip.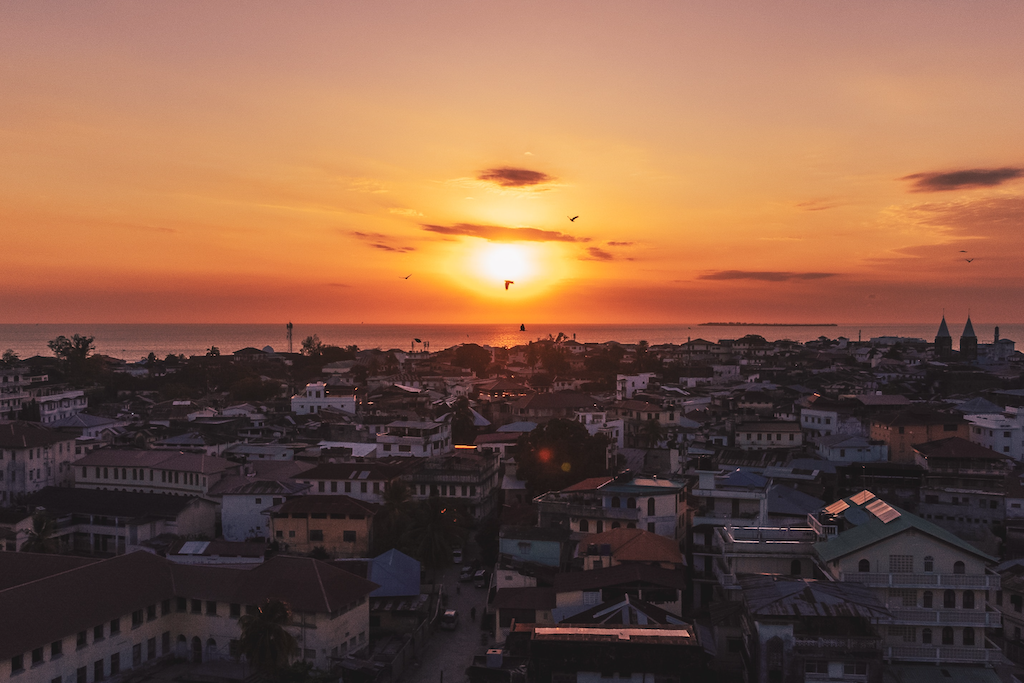 Photo: Jossuha Theophile
Stone Town
Before you leave the archipelago, you must pay a visit to Stone Town. This trading town juts into the Indian ocean from Unguja Island and is a UNESCO world heritage site teeming with history and culture.
Wander through the 17th century Old Fort and soak in the town's history, admire the distinctive Zanzibar doors and indulge in the cuisine at Forodhani Market.
Depending on the time of year, you may also be enthralled by the Zanzibar Cultural Festival or take a spice tour that harks back to the towns original export.
Stone Town is truly the heart of the Zanzibar archipelago and you are guaranteed to be enchanted by its vibrancy and magic.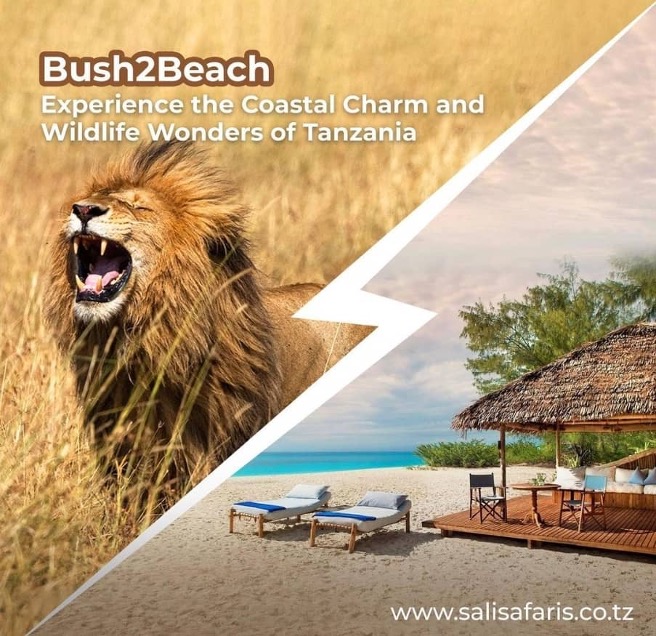 What are You Waiting For?
Tanzania is a very special place that is more accessible from the UK than you may think. This itinerary can be achieved in just 8 days with Sali Safaris, making it the perfect destination for your next trip.
The adventure we've described constitutes Sali Safaris' 'Bush to Beach' package, so get in contact with them today to start planning the trip of a lifetime.