In Wired For Adventure Volume 17, Peter Elia, (aka The Man Who Hiked The World), guided us through his favourite underrated mountain hikes. They promise all the beautiful scenery and physical challenge that their bucket-list counterparts do, but they're unspoiled by large crowds and the other pitfalls of fame.
Mountain Gems
Walking in the mountains can be the ultimate expression of feeling alive. Overcoming the physical challenges and being in harmony with the stunning scenery, fresh air and wildlife can lead to a unique sense of mental tranquillity.
There is plenty of information available on bucket list hikes such as Everest Base Camp, Mont Blanc and Kilimanjaro, so I've spent the last eight years hiking some of the world's best mountain trails to bring you the info on the less familiar hikes, without the crowds – those trails that have been overlooked, despite their beauty and intrigue.
The more I hike, the more I'm led to the path less travelled. This not only pushes me out of my comfort zone, but I also connect better with my surroundings, cherish moments with local people and travellers, and unwind in complete isolation. So, I've put together five treks to enhance and enrich your hiking experience.
I will explain why these mountain trails are underrated and what makes them an unforgettable experience, and I'll give my top tip for each hike so you can get an insider's view.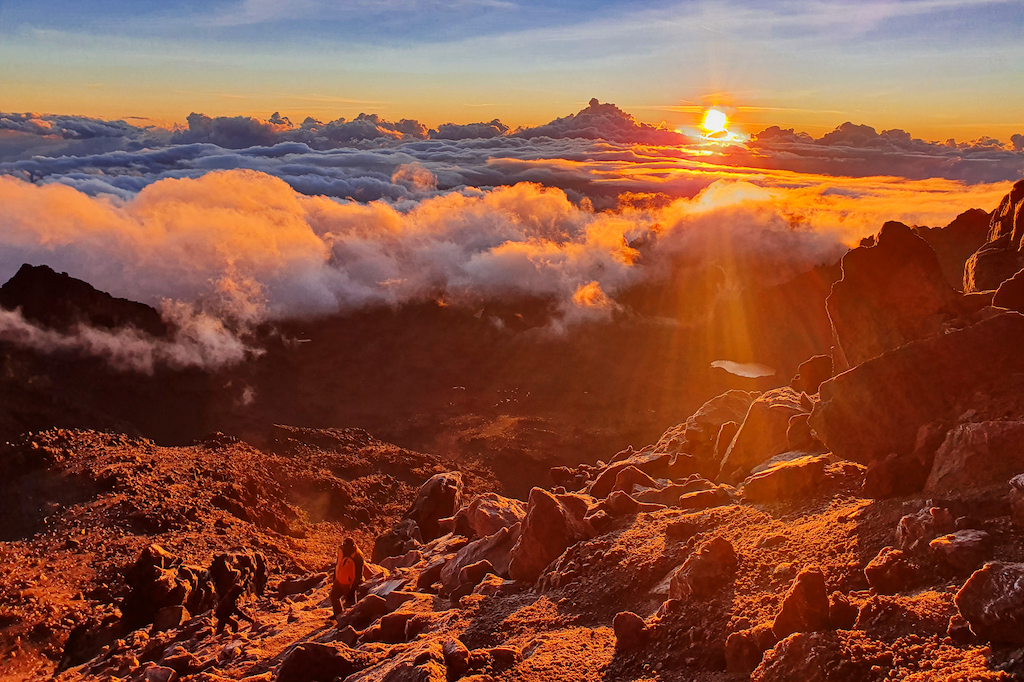 Mount Kenya, Kenya
Length: 26 miles
Route: Sirimon Gate to Chogoria Gate
Time to walk: 3 or 4 Days
Highest Summit: Point Lenana 4985 metres
Difficulty: 4/5 – Steep climbs and rugged terrain towards the summit
Type of accommodation: Camping or Mountain Huts
Best time to go: January to March and June to October
Somewhat overshadowed by its neighbouring big brother Kilimanjaro, Mount Kenya is Africa's second-highest mountain and is slowly gaining popularity as one of the continent's great treks.
Unlike Kilimanjaro, this hiking prospect is rarely overcrowded and gives visitors one of the best landscapes seen anywhere in Africa, including the peak of Kilimanjaro.
Mount Kenya is a dormant volcano which straddles the equator. Its flanks have been shaped dramatically by millions of years of glaciation. As a result, Trekkers can look forward to a pristine wilderness comprised of lakes, tarns, dense forests and tropical glaciers. In addition, the Shipton Base Camp affords dramatic views of Mount Kenya before hikers set off around 2:30 am to tackle the summit in time for sunrise.
Mount Kenya has not one but three peaks, and I was heading for the non-technical trekker's option of Point Lenana (4,985m/16,355ft). However, the higher summits of Nelion (5,188m/17,021ft) and Batian (5,199m/17,057ft) are shafts of imposing vertical rock and should only be tackled by experienced climbers.
Getting to the top requires considerable effort and patience, with some scrambles to the summit, but the rewards are huge. With some fortuitous timing, the sky's eastern dawn horizon will burst into flames just after you arrive, offering deep red skies and jaw-dropping panoramic views.
Tip:
The sudden increase in altitude can be challenging for some hikers, so it's worth considering spending an extra night at Shipton Base Camp to acclimatise as much as possible before attempting to summit.
There are plenty of beautiful hiking options around the camp to keep you occupied before your final push to the top.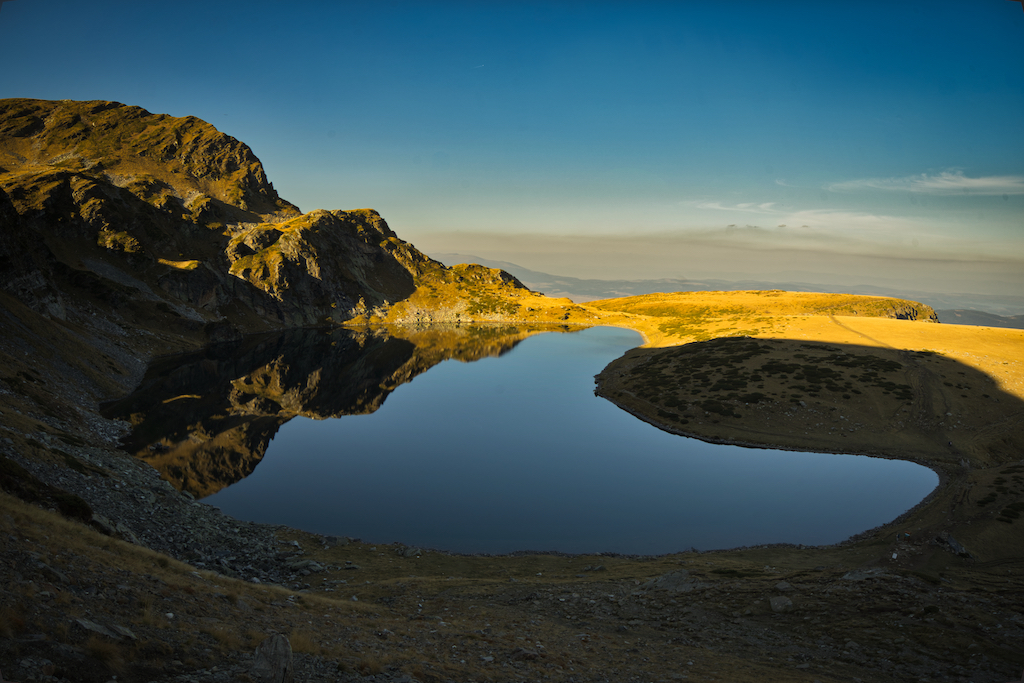 Seven Lakes & Rila Monastery trail, Bulgaria
Length: 20 miles
Route: Govedartsi to Rila Monastery
Time to walk: 2 Days
Highest Summit: 2590 metres
Difficulty: 2/5 – Some mild scrambling but relatively easygoing
Type of accommodation: Mountain Huts
Best time to go: June to October
The Alps, with their iconic routes, polished chalets and well-signposted trails, are often the first port of call for mountain trekkers seeking adventure in Europe. Moving further east, the Rila Mountains in Bulgaria's largest national park give hikers a more rustic flavour with extraordinary views of rocky summits and blue-tinged lakes with Musala, the highest peak of the Balkan region, rising to an elevation of 2,925 meters.
The 2-day trek departs from Govedartsi and climbs to the picturesque Seven Rila Lakes – the Lower, Fish, Trefoil, Twin, Kidney, Eye, and Tear. Every lake is distinct in size, shape, and characteristics, with the highest lake standing at around 2,600 meters.
Every year, on August 19, a large gathering of Danovites congregate to celebrate their New Year. The celebration occurs near Kidney Lake and consists of ritual rhythmic unison dancing in a large circle (similar to the summer solstice event at Stonehenge). For the Danovites, the Rila Mountains are a holy place where thousands of devotees gather yearly to greet the dawn.
A stay at Ivan Vazov hut, which remains open all year round, can be arranged during the trek. This vast cabin provides suitable lodging, individual or shared bedrooms, and tasty dishes. On the second day, you will enjoy descending through boulder-strewn mountains and lush meadows towards the majestic Rila Monastery.
The monastery, which gained UNESCO World Heritage status in 1983, was established as far back as the 10th century and is recognised as Bulgaria's most prominent landmark. It's also a fantastic way to end the hike.
Tip:
The Rila Mountains are visited by Bulgarians in July and August when temperatures can be soaring. Hence, visiting in June or September is preferable for more pleasant weather and fewer people.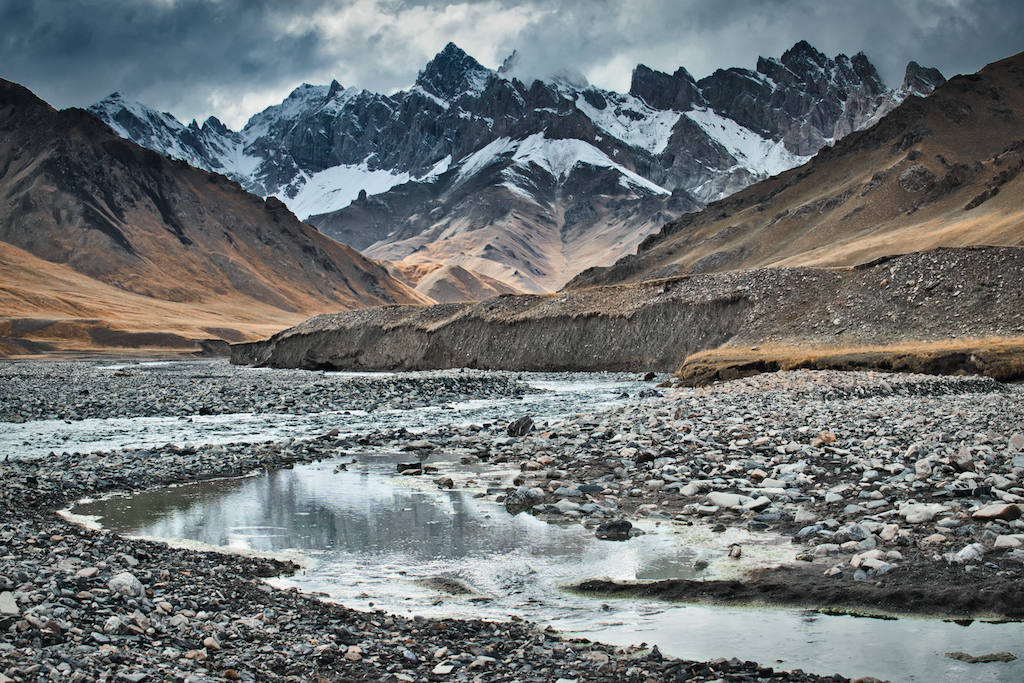 Kok Kiya Valley, Kyrgyzstan
Length: 40 miles
Route: Kok Kiya Village Circular
Time to walk: 4 DaysHighest Summit: Mountain Mama 4000 metres
Difficulty: 3/5 – Sharp climbs in places but good hiking underfoot
Type of accommodation: Yurts and mountain huts
Best time to go: June to September
Chronicled by Marco Polo, the great Silk Road was a cultural melting pot of traders and their families from China to the Middle East. In the heart of this ancient route lies Kyrgyzstan's remote valley of Kok Kiya, encompassed by the towering, jagged mountain peaks of Tian Shan. From here, the Kok Kiya River traces down to the valley below as it winds through a series of canyons, making its scenery some of the most spectacular in Central Asia.
Kyrgyzstan is a country with a proud nomadic tradition where almost 95% of the land is mountainous, and trekking and living with indigenous tribes only add to the adventure. There's a chance to learn about their lives, customs and folklore. This is a world so far removed from our daily routine.
Conditions in the valley are stripped down to the bare essentials. There is no hot water, electricity or medical assistance for hundreds of miles. However, Kyrgyz nomads are resilient people whose yurts play a crucial role in their traditional life. These portable circular homes are often beautifully decorated and serve as a solid yet easily disassembled living structures. Hikers will have the chance to stay in this timeless accommodation during their journey.
Tip:
Horses play an essential role in nomadic life and are usually found participating in herding livestock. However, hikers can ride horses as some river crossings may have harsh undercurrents and are too deep to walk across.
Even if you have little or no horse riding experience, ask for a gentle horse to fully immerse yourself in the adventurous world of the Kyrgis nomads.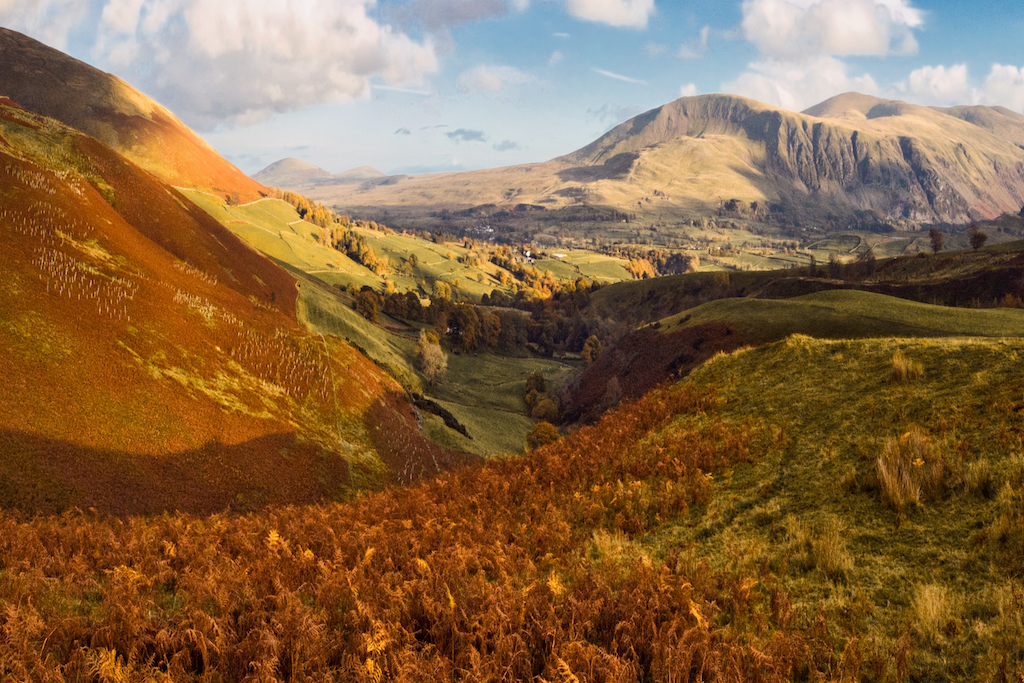 The Cumbria Way, England
Length: 72 miles
Route: Ulverston to Carlisle
Time to walk: 5 Days
Highest Summit: High Pike 658 metres
Difficulty: 2/5 – An easy linear trail perfect for beginners
Type of accommodation: Guesthouses/hotels
Best time to go: May to October
Mountain adventures are often synonymous with struggles and summits. However, The Cumbria Way, running through the heart of the Lake District, is a relativity low-level hiking path with only two significant passes to cross. For this reason, hikers often neglect the trail as they consider it not challenging enough, but this is a great reason to go, as only a few people are seen on the route.
Most of the time, you will be surrounded by mountains while maintaining a relatively low altitude, but this does not diminish the Lakeland hiking experience. The route weaves around classic peaks such as Skiddaw, Catbells, Blencathra and the Old Man of Coniston. There's also an opportunity for an overnight stay at Skiddaw House, a former gamekeeper's lodge, now England's most remote hostel.
Other Lake District highlights include the picturesque Glenderaterra Valley, watching the boats go by on Derwentwater, and meeting Cumbria's most famous residents, the Herdwick sheep. In addition, there are many gorgeous villages to pass through or spend the night in, such as Elterwater and Stonewaite, with their quaint white-washed cottages, stone bridges, and spectacular fell backdrops.
The Cumbria Way is available to hike all year round, but it's worth considering waiting until October when the Lake Districts' many deciduous trees break out into stunning autumn colours.
Tip:
Most Cumbria Way guides write up the route from Ulverston to Carlisle (South to North). The issue with this approach is that it can feel like an anti-climax, as you will be walking through industrial areas and main roads around Carlisle on the final days of the hike.
A better finale is to reverse the route and finish with green rolling hills on the approach to the market town of Ulverston.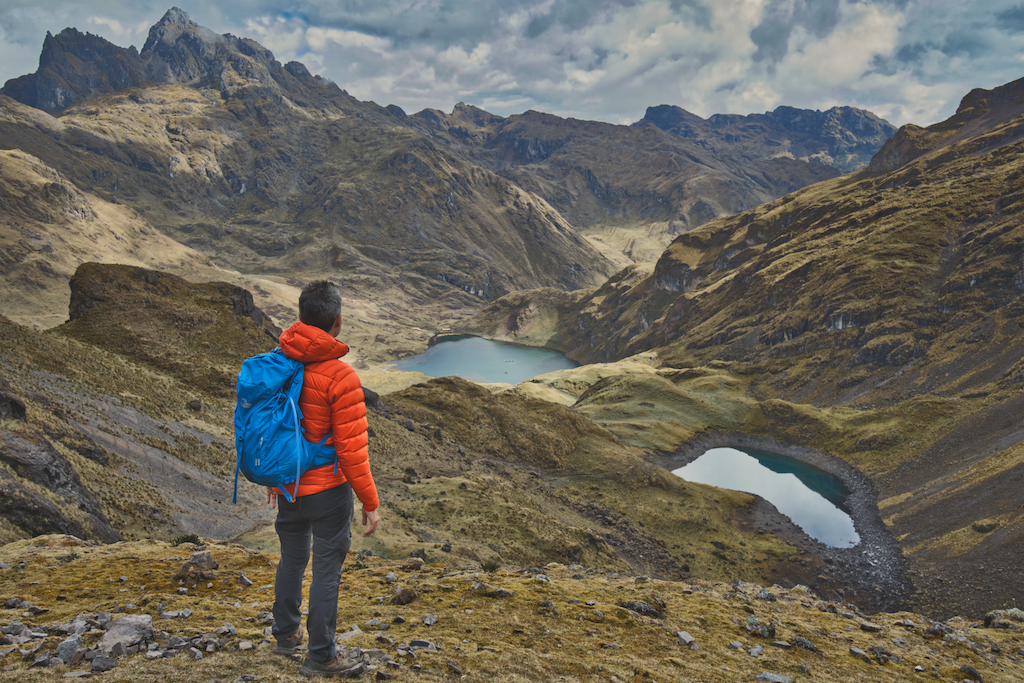 Lares Trek, Peru
Length: 21 miles
Route: Lares to Huaran
Time to walk: 3 Days
Highest Summit: 4400 metres
Difficulty: 3/5 – Only one big pass to climb but altitude is a factor
Type of Accommodation: Camping
Best time to go: May to September
Based near Cusco, The Lares Trek is the perfect opportunity to see the real Andes. From turquoise lagoons and dizzying altitudes, to smiling locals herding their alpacas, this hike is an immersive experience into the heart of the true Andes, away from the busy Salcantay trek and Inca trail.
In addition to the wonderful mountain glacier views, the Lares trek is an opportunity to visit Andean villages and meet local indigenous communities whilst learning about their way of life and traditions. You can also expect to see plenty of llamas and alpacas roaming the countryside around the plentiful lakes, lush valleys and waterfalls, adding a surreal quality to an already captivating landscape.
The hike is significantly less known than the Inca trail despite being in proximity, so much so that most tour operators will give you the option to tag on an extra day to your trek and visit the UNESCO World Heritage Site of Machu Picchu.
Altitude sickness is an important consideration when planning for the Lares Trek. It's best to either spend a few days acclimatising on arrival in Cusco or take altitude sickness pills.
Tip:
Coca leaves are readily available in Peru and are a good natural source of easing or preventing altitude sickness. If you do not like the taste of chewing these leaves, you can always add hot water to drink it as an infused tea.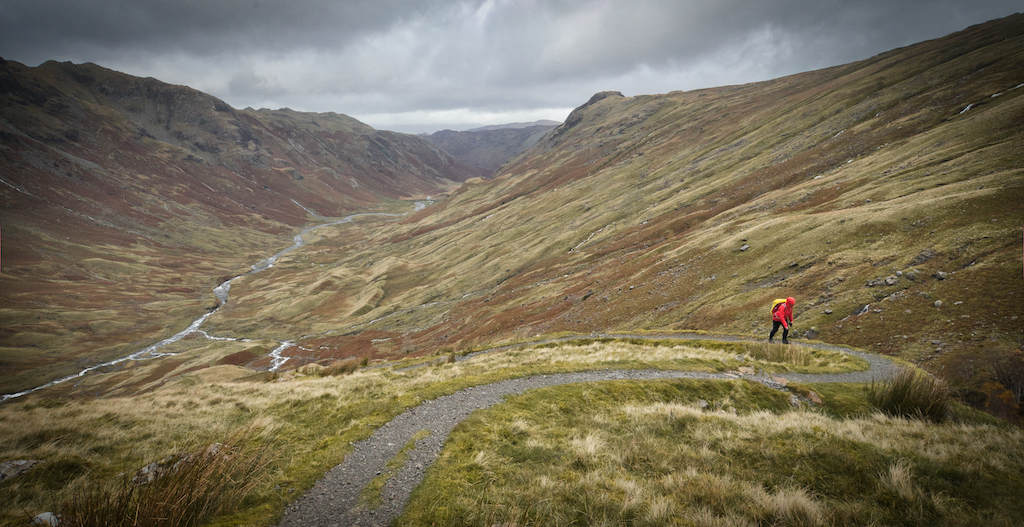 Mountain Hikes and More
If these hidden gems have inspired you to get out and adventure, then you need to check out Wired For Adventure Volume 17. You can find the full version of Peter's article inside, as well as interviews with the foremost adventurers in the world, destination inspiration and the most stunning astro-photography. Grab a copy here.