Lions, elephants, hippos, giraffes, rhinos… There are some truly magnificent animals in this world and having the chance to catch a glimpse of them on safari is one extremely exciting prospect. But, as exciting as it is, packing for safari can be a bit of a headache to find the appropriate gear and clothing you will need. So, to help you out, we teamed up with the guys over at Safariquip and have picked out some of the key items you may want to invest in.
1. Petzl Tikkina Headtorch – £19.99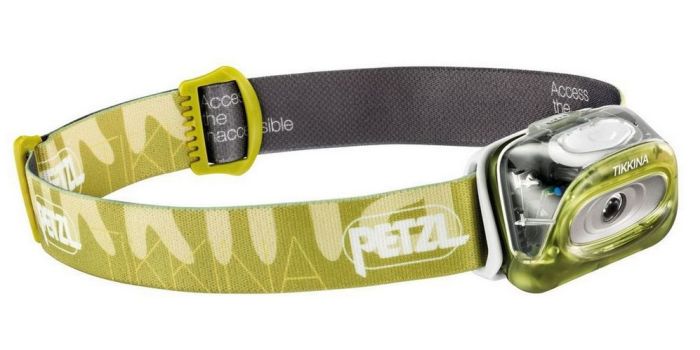 Good bright light
Two light levels ideal for reading or walking
Long battery life (up to 180 hours)
Hands free
Extremely reliable and drop-proof
Why? Darkness falls quickly and early in the tropics and light at the touch of a switch is not guaranteed. Most lodges or safari camps use generators, lanterns or torches. A torch that lets you keep your hands free makes most jobs safer and easier. Check out the top ten head torches on the market right now here. 
2. Eagle Creek Gear Hauler – Offer price £115 (RRP £130)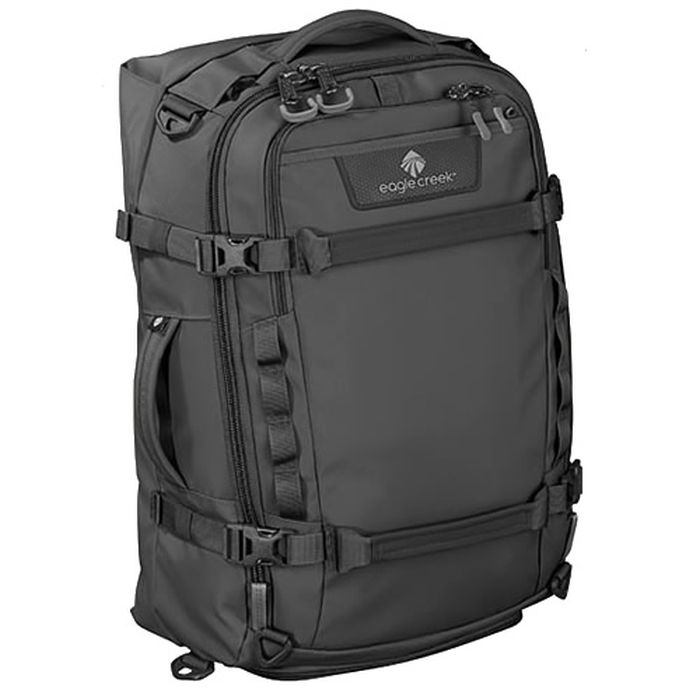 Versatile carry-on cabin bag
Water and dust-resistant main compartment
Padded compartments for laptop and tablet
Organiser pocket for documents
Separate, segregated area for footwear or laundry
Lockable
High strength materials with very low weight (1.19 kg)
Why? Tough 'soft' luggage of carry-on size is ideal for travelling between camps whether in 4×4 vehicles or small aircraft. Keeping your essential luggage close to you reduces the risk of damage or theft and saves lots of time. Less to worry about and easier to manage. Find out more here.
3. Insect Repellent – £6-£7.99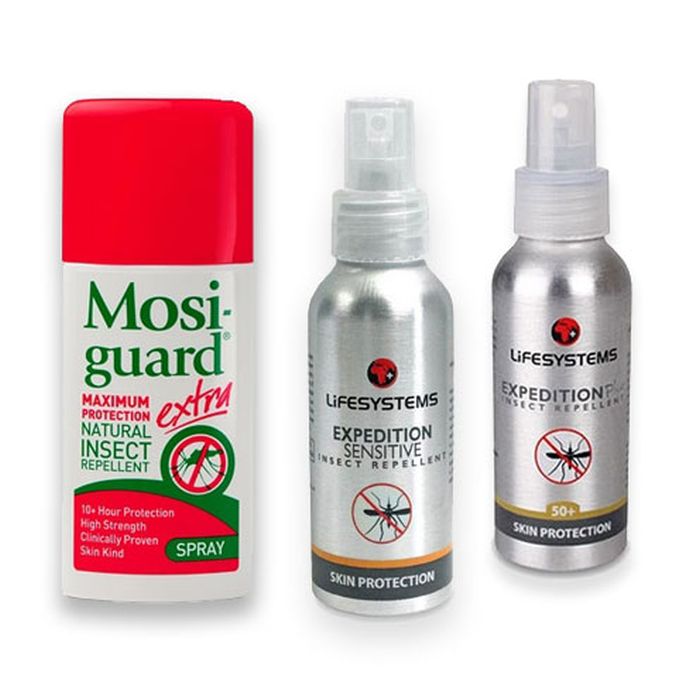 Good repellents do work
Tried, trusted and recommended are: Lifesystems Expedition 50+, Lifesystems Expediton Sensitive and Mosi-Guard Extra.
Stops painful bites
Prevents disease
Why? When packing for safari you will want to ensure you have some repellent. Insects carry infection and even those that don't can puncture the skin and provide an entry point for disease. Additionally, most people suffer pain and swelling from bites and stings. For better protection take two different kinds as these will defeat repellent-resistant insects. Click here for more info on repelling biting bugs.
4. Travel Towel – £19.99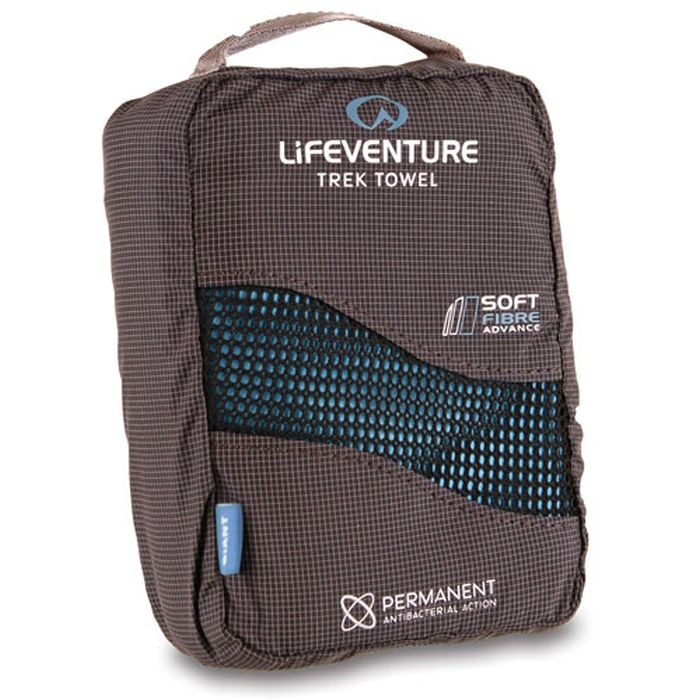 Lightweight
Compact
Dry quickly
Hygienic
Why? Always handy, whether you want to wash your hair, dry your hands or mop the sweat from your brow. Your own towel, soft, absorbent, convenient. Travel towels are light, small to pack and easy to wash and dry. See more here.
5. Aquapure Traveller – £39.99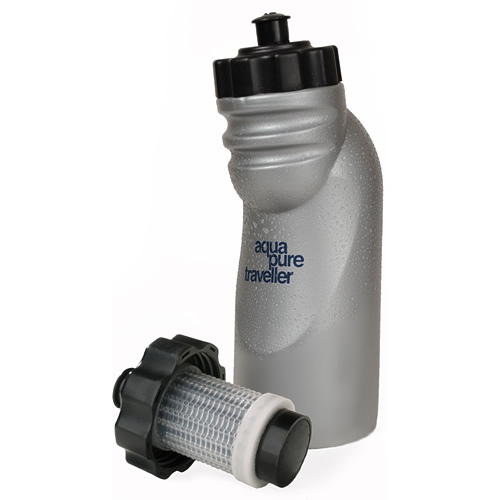 Water bottle and purifier
Safe drinking water which is easily accessible
Environmentally friendly
Low cost
Why? A practical, safe and reusable source of drinking water on hot days. Saves you from worrying about whether the water out of the lodge tap or the jerrycan is safe to drink and cuts the environmental impact of countless discarded water bottles. Find out more here.
6. DriStore LocTop Bags – £7.99/£9.99 (pack of three, small/large)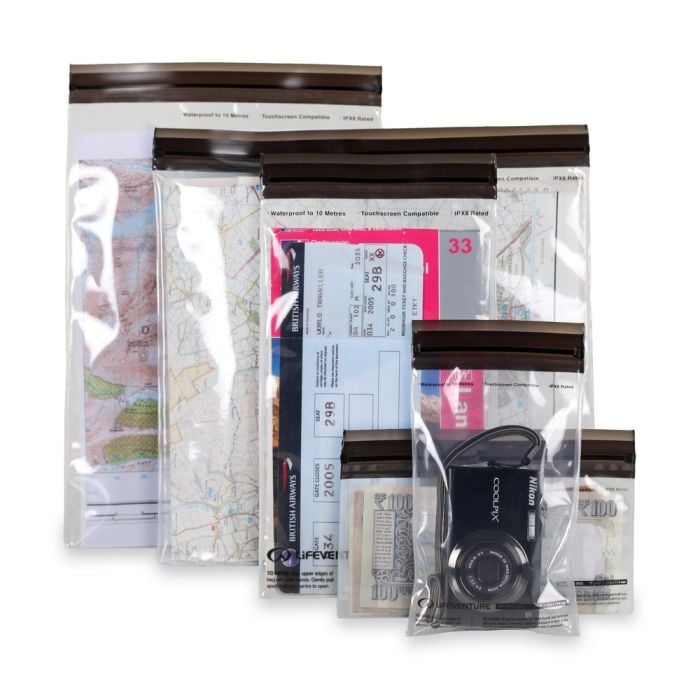 Waterproof to 10m
Strong triple-layer high-tenacity polymer
Clear
Touchscreen compatible
Last for ages
Why? Don't forget these when packing for safari, they're like zip-lock polythene bags but much, much better. The LocTop bags are fully waterproof, can be re-used over and over again and are touchscreen compatible. Ideal for phones, tablets and important documents. Find out more here.
7. Insect Repellent Clothing – £various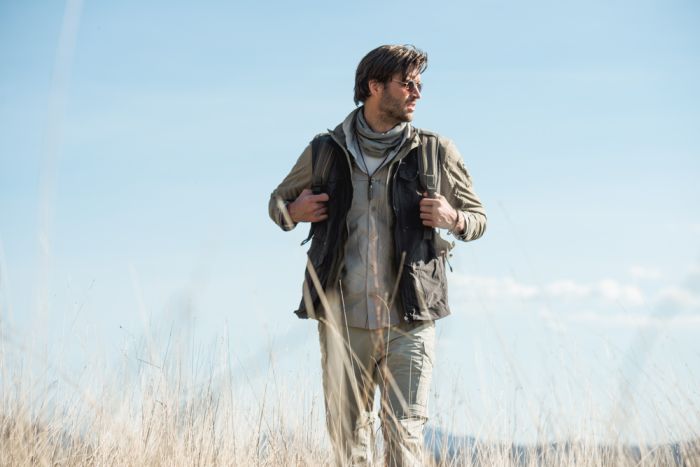 Permanent insect repellent treatment
Safe – for humans
Unaffected by ironing
Anti-microbial
Why? This clothing makes insect protection as simple as getting dressed. Anti-microbial treatment reduces body odour and the risk of skin infection. It also helps the clothing stay fresh for longer. See more here.
8. Eagle Creek Quick Trip Toiletry Bag – £19.99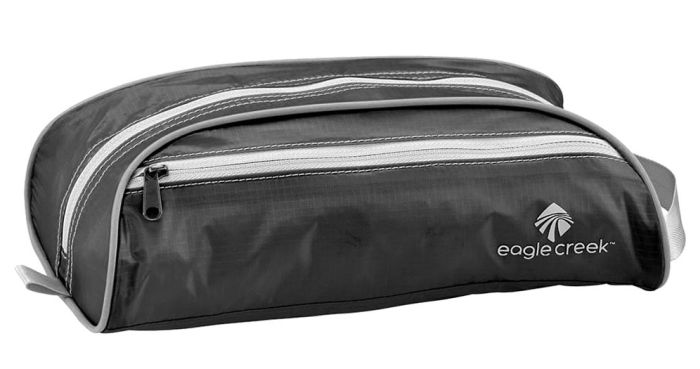 A space and weight-saving toiletry bag
Weighs 28g
Three zipped, water-resistant, anti-staining compartments
The comfort and absorbency of natural organic cotton
Long enough for a toothbrush and spacious enough for all your essentials
Why? Ideal for the low weight and low volume requirements of carry-on luggage and travel without checked-in bags. Ideal for your hygiene essentials while on the move whether it's airports or safari camps. Surprisingly functional and easy to use. Find out more here.
9. Tilley Organic Cotton Airflo Hat – £66.99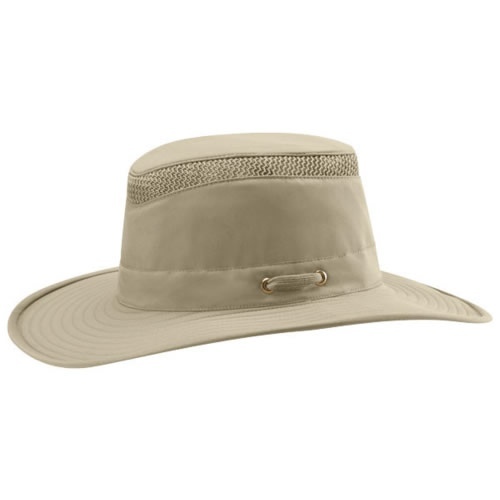 Protection from the sun and the rain
Wide brim to shade your eyes and neck
Extra ventilation to keep your head cool
The comfort and absorbency of natural organic cotton
Guaranteed for life
Why? A classic design that is ideal for safari. Protects you from the sun and shades your face and neck. It looks the part and does the job. It's easy to care for and the more it's used the better it looks. Find out more here.
Need more info on packing for safari?
Safariquip offers everything you need to be kitted out for travelling and embarking on safaris. From travel clothing to luggage and everything in between, Safariquip has got you covered. See their entire collection and find out more here.