Revolutionary new fabrics are among the most exciting scientific developments in the world. They touch our everyday lives, changing the way we live and what we're capable of achieving.
Kevlar. Velcro. Lycra. All household names that have altered our lives for the better. And now outdoor brand Helly Hansen, which already has a long history of innovation in the outdoor clothing industry, is about to once again add its name to the list of firsts with a groundbreaking eco-friendly approach to breathable waterproofing that could change the way you stay dry forever.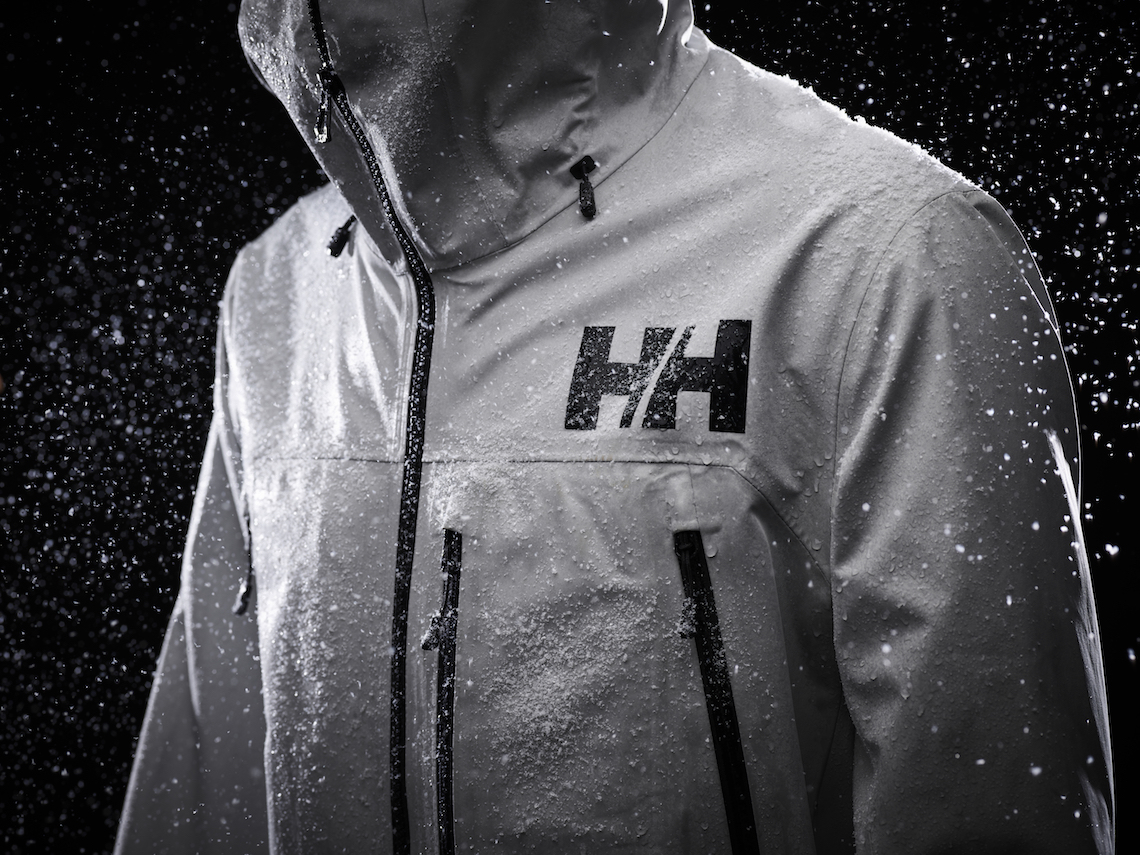 The science bit
Traditional waterproofing relies on the use of chemical treatments to give the material its water-repellent properties. Durable Water Repellent coatings (DWRs) prevent fabrics from wetting out by using man-made solvents (PFCs) to give the material a waterproof barrier. However, DWR coatings are temporary, meaning they have to be reapplied regularly over time to stay effective.
They're also harmful to the environment, with toxic byproducts produced during their construction and the chemicals themselves shedding from garments during washing and everyday wear, releasing PFCs into the ecosystem. Awareness of the dangers of PFCs is growing with research, but there's evidence to suggest that, once released into the environment, these chemicals take a long time to break down.
Measurable quantities have been found in snow, ice, and water all over the world. PFCs can also affect living organisms in various ways, too, including damaging reproduction and causing tumours to develop.
In an industry first, Helly Hansen has tackled the problem of PFC (per- and poly-fluorinated chemical) pollution from DWRs by creating a new responsible technology that is inherently waterproof, breathable, and high-performing without the need for coatings or chemical treatments.
LIFA INFINITY PRO® (pronounced Leefa) is a first-to-market technology set to challenge the industry norm, with Helly Hansen calling the it its most innovative and sustainable waterproof technology to date.
Using LIFA® fibres, which has hydrophobic properties and was originally designed for use in its base layers, Helly Hansen uses advanced textile engineering to put the fabric through a process of heating and stretching. The result is a technology that achieves the same waterproof, breathable properties as traditional waterproofs, without the need for harmful solvents or added chemical treatments to create the membrane.
The benefits of this technology are clear. There's no need to reapply or reactivate water repellency over time, no harmful chemicals are released into the environment when it's made, and the outdoor clothing it's used in remains hard-wearing, high-performing and (most importantly) waterproof, no matter what nature can throw at you.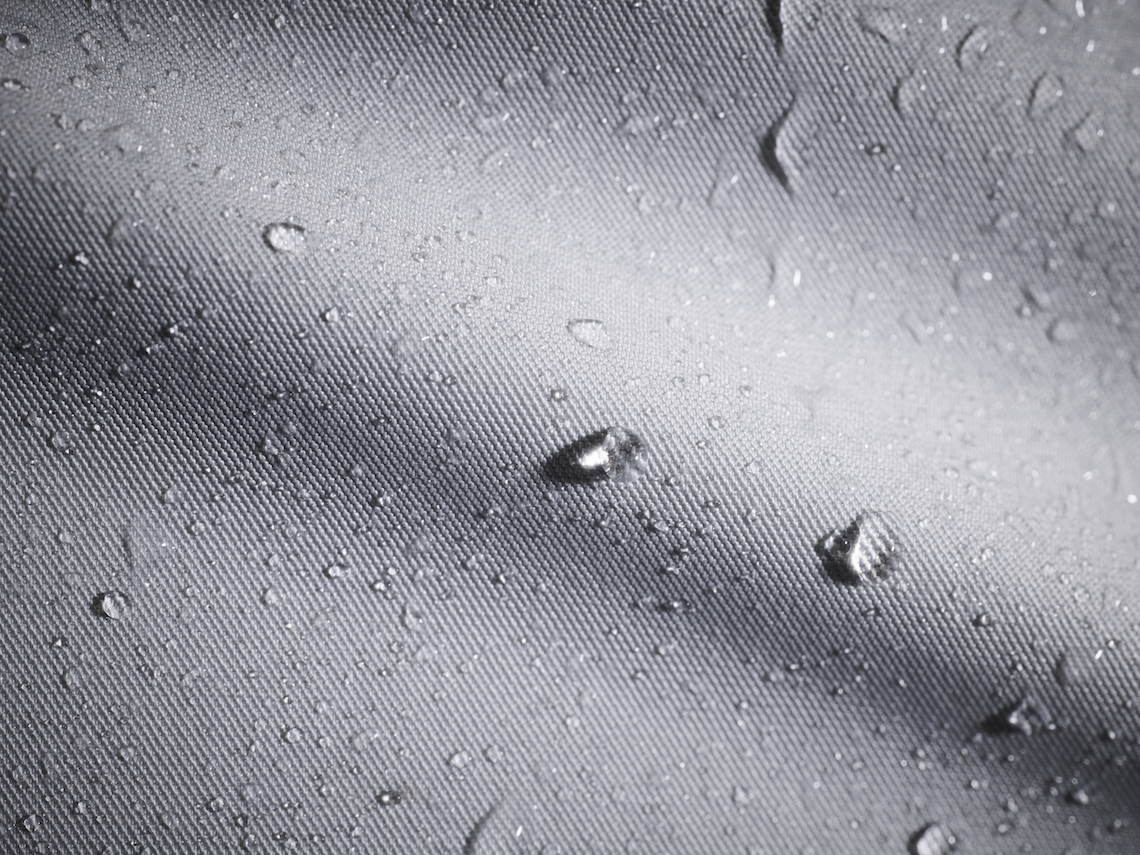 How it works
The material's construction still follows the same formula usually associated with breathable waterproof garments: a backing fabric and a more robust outer. The difference here is that LIFA INFINITY PRO® uses two unique components.
The Microporous polypropylene membrane (the backing bit) is nearly 75 percent air by volume, which means it's super-light and super-breathable. The woven face material (the outer layer) is made entirely from the LIFA® fibres that we mentioned earlier, making the fabric naturally water-repellent. This means there's no need to use additional waterproofing treatments and the fabric keeps its water-repellency over time.
It's not just the techy developments that show Helly Hansen's commitment to responsible manufacturing, though. Even the dyeing of LIFA INFINITY PRO® technology uses a solution process that eliminates waste water and keeps the colours of the fabric looking fresher for longer.
They're also easier to care for than traditional waterproofs, so no more tumble-drying or spraying solvents to keep your kit performing when you're in the mountains.
Stylish, high-performing, and environmentally responsible? Sounds like Helly Hansen is onto something.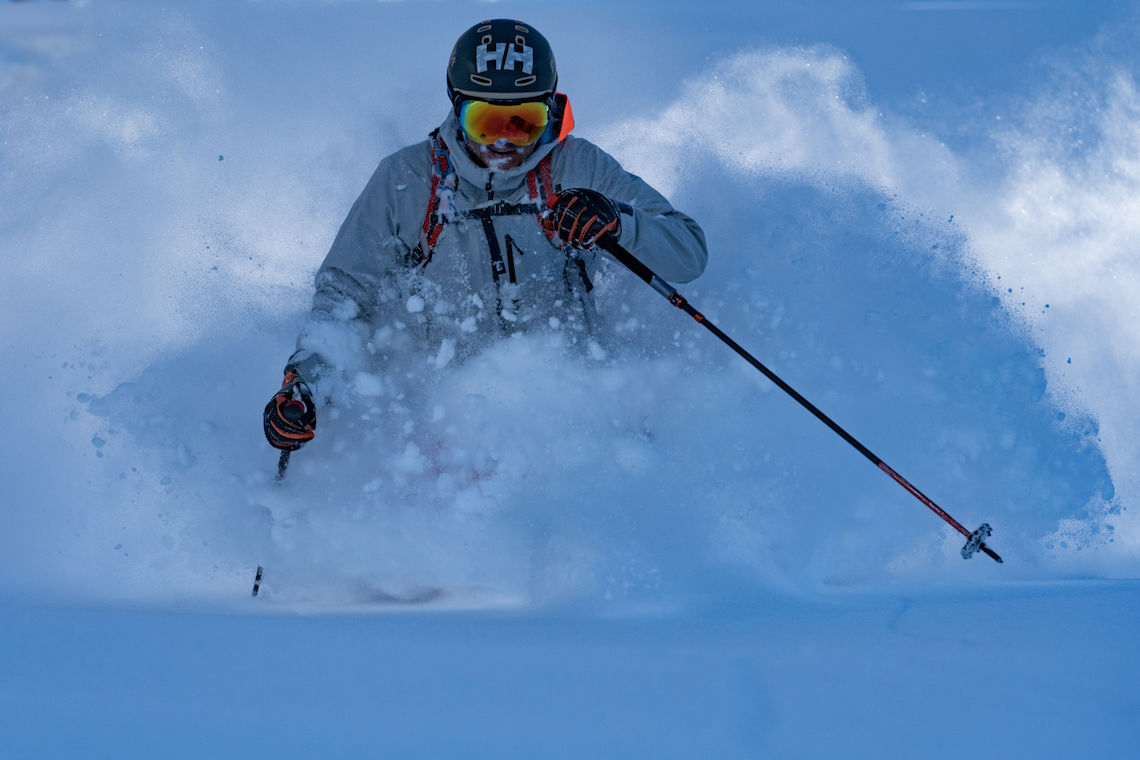 Helly Hansen LIFA INFINITY PRO® Jackets
Helly Hansen has put the LIFA INFINITY PRO® technology into two of its new jackets, the Elevation Infinity Shell jacket and the Odin Mountain Infinity Shell jacket, both of which are designed with skiers and outdoor enthusiasts in mind.
Look out for our test of the Elevation Infinity Shell jacket in the Jan/Feb issue of Wired For Adventure, out January 2021.