Sometimes, the best thing about an adventure is settling down in the evening, with a day of exploring under your belt and an impossibly beautiful view stretching out before you. Don't believe us? Maybe one of these incredibly unique places to stay in Europe will convince you…
The Dolomites, Italy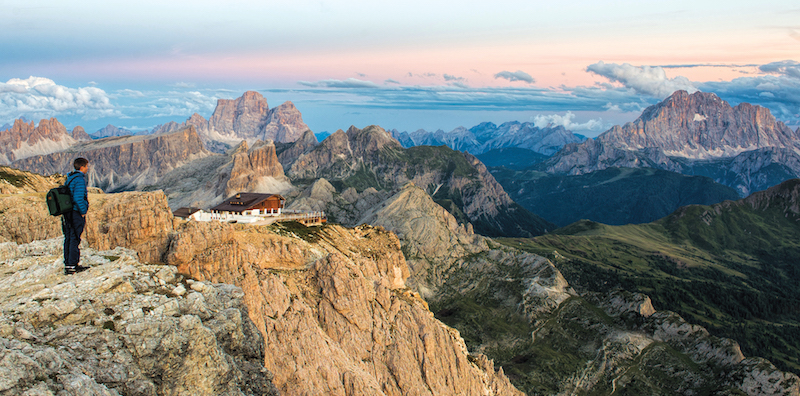 The Dolomites are among the most majestic of Europe's mountains, with iconic views, excellent trails and, most importantly, incredible mountain huts for you to stop at overnight. The great news is that this means you can easily embark on a multi-day route, staying in catered refuges at night and watching the fading embers of the day cast their warm glow over the dramatic peaks that surround you.
Collett's Mountain Holidays has a range of hut-to-hut itineraries to suit different levels of fitness and time constraints, whether you've got a whole week to spare or just a few days. Check it out here. 
The Arctic TreeHouse Hotel,

Finland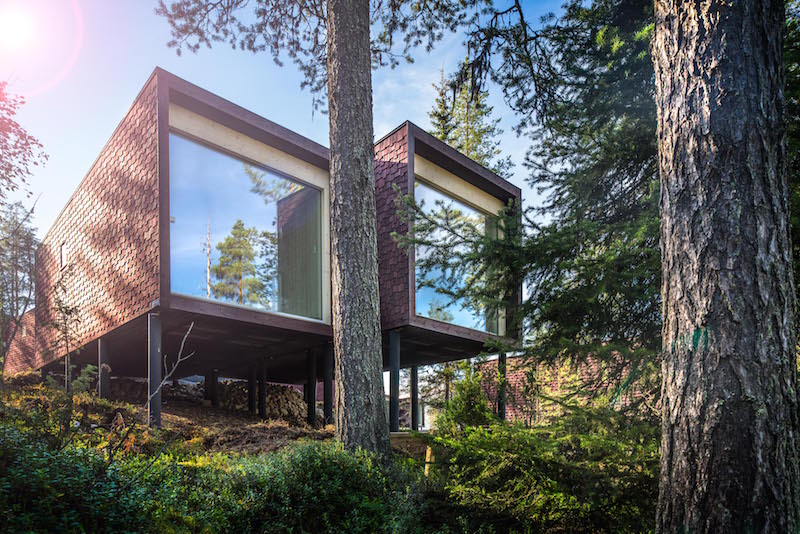 Over the past few years, more and more tree houses have been popping up, offering some truly unique places to stay in Europe and beyond. Well, the Arctic TreeHouse Hotel in northern Finland is a fine example of how a tree house should look, with huge glass windows giving you an immersive experience with nature.
Autumn is a fantastic time to visit, giving you the chance to embark on some early-season Northern Lights viewing, enjoy beautiful fell hikes or even join a wilderness skills course. A stay in the Arctic TreeHouse Hotel can be organised through Best Served Scandinavia by clicking here.
The West Coast of Scotland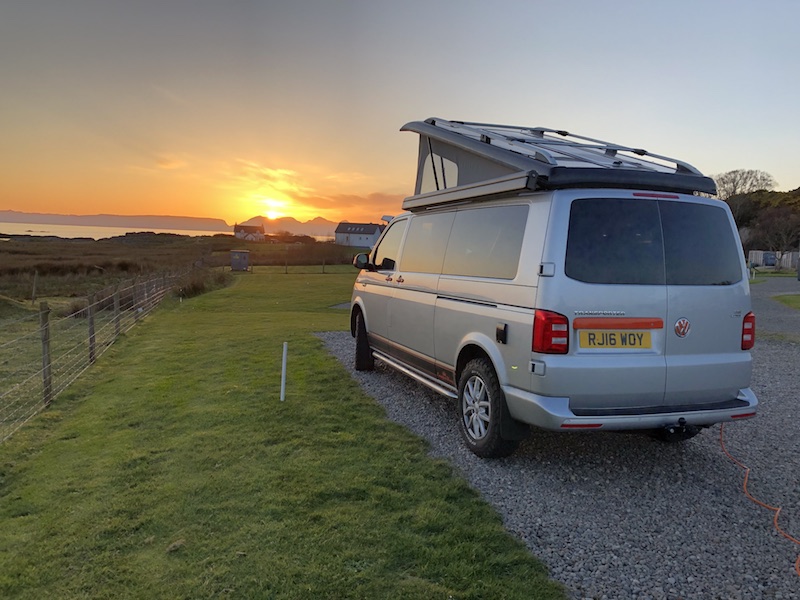 On our recent adventure road trip around the UK, we camped along Scotland's west coast, just south of Morar. What we proceeded to witness that evening was the most beautiful sunset I have ever seen, with the sky turning a burnt orange as it set over the Isle of Skye.
The best way to experience it? By staying in a campervan. Our van was transformed into the ultimate adventure vehicle by the VW conversion experts at Camper King. They have a huge range of campervans for sale, offer a variety of conversion options and even allow you to rent a camper to find your own unique places to stay in Europe, with prices starting from £99 per night. Find out more here. 
Lofoten, Norway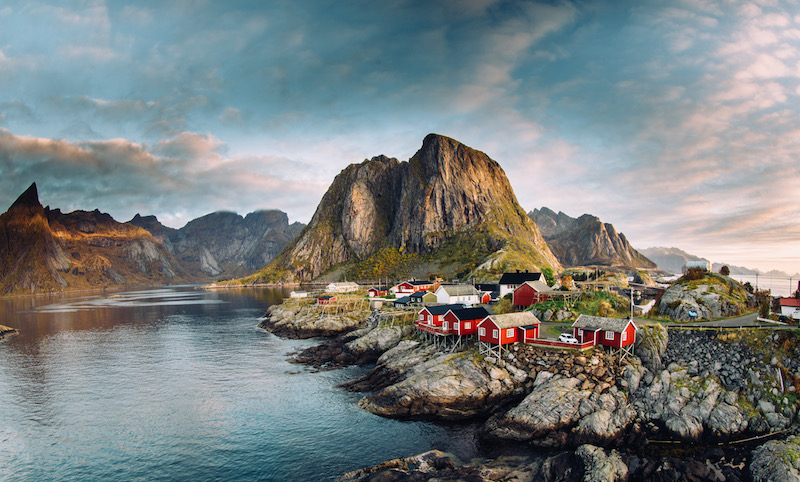 Head to Norway's rugged north and you'll find a landscape straight out of a fairytale, with seemingly indomitable walls of rock erupting out of the water in every direction. Of course, they're not all out of bounds, and the hiking in Lofoten is world class, as is the kayaking.
Once you've had your fill of exploring for the day you'll need somewhere to chill out and wind down. Well, luckily there are guesthouses and cabins throughout the archipelago, many of which are right on the water, giving you a chance to experience the true cosiness of Norwegian accommodation.
Hidden coves in the

Mediterranean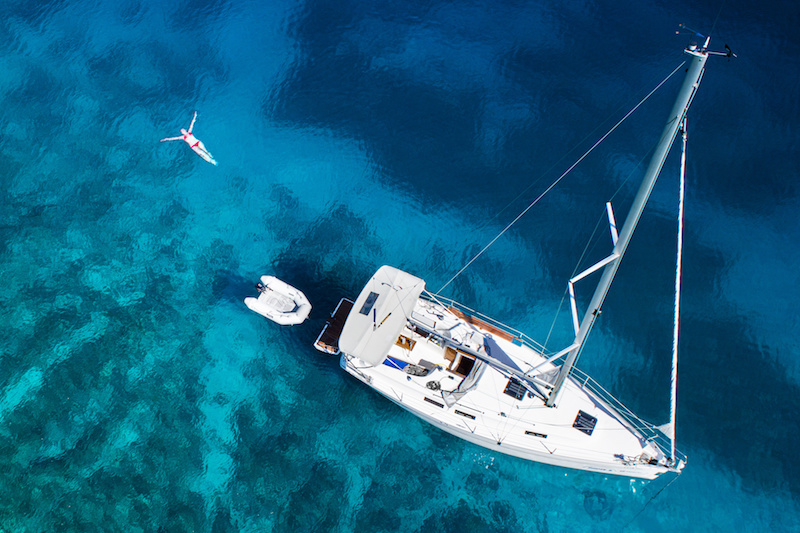 There's something special about journeys by water, especially when you can hop off and explore spots that are overlooked by those on land. The coast of Croatia and the islands of Greece are beautiful spots that are sure to leave your jaw firmly planted on the floor, with the likes of Crete and Kefalonia offering stunning hiking potential.
If hiking, sailing and wild swimming in turquoise water sounds like your idea of a good time, you'll be glad to hear that it doesn't have to cost the earth. A company called Borrow A Boat is now offering sailing trips where you and your friends or family can charter your own boat for anything from a few days to a couple of weeks. See more here. 
The Bubble Hotel, Switzerland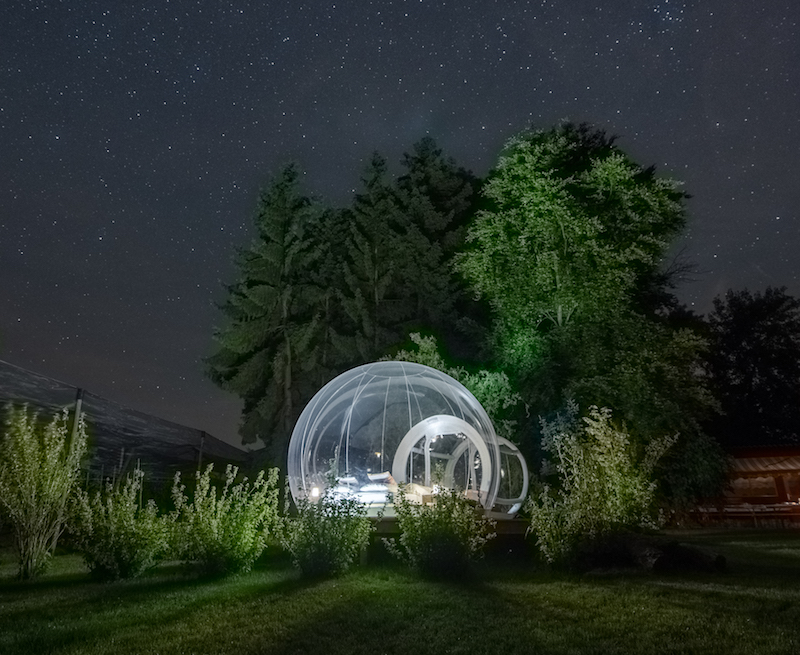 Nothing quite beats sleeping out under the stars, especially when the sky is putting on a show. But crawling into a tiny bivvy bag probably isn't everybody's idea of fun. If you're not in the bivvy brigade, you might just be tempted by the Bubble Hotel.
Found on the southern shoreline of Lake Constance, it is made up of small 'bubbles' that you can sleep in, complete with four-poster bed and uninterrupted views of the night sky. While there, take a walk through the vineyards, gardens and orchards, or cycle down to the lake. Check it out here. 
Check out more unique places to stay in Europe and beyond here.