Like you, we live for the weekend, and we can't wait for Friday to roll around so that we can head somewhere beautiful, like the Lakes, or Snowdonia. But after many years of slogging it up the motorway and wrestling with a tent in the dark, we wanted a little more luxury. So, we thought, what would be the answer?
Well, this right here. What you're looking at is a van that has been taken as your bog standard, long-wheelbase Volkswagen Transporter and converted into an awesome overlanding machine. Quite simply, it's our ticket to a more fulfilled life of adventure, allowing us to go where we want, when we want.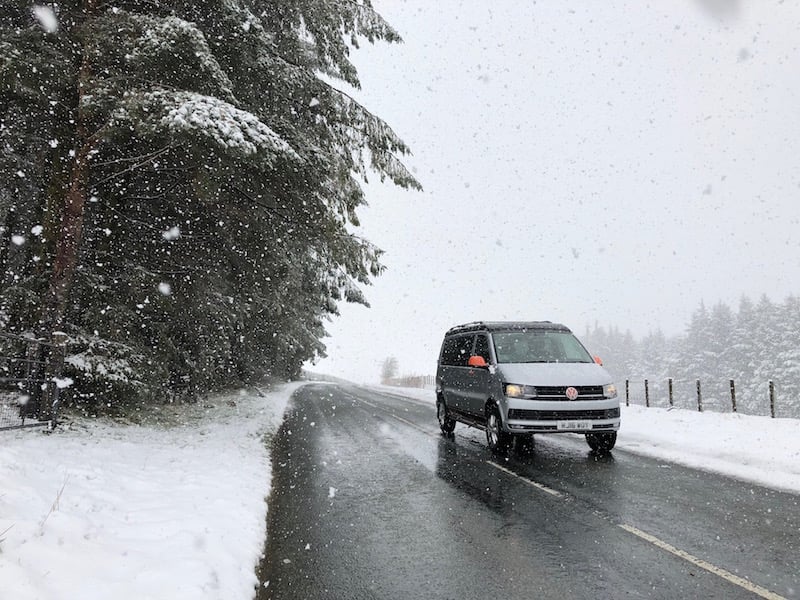 This incredible transformation is down to the folks at Camper King, the UK's largest Volkswagen campervan converters. We simply handed over our van and left them to work their magic.
What's inside our VW campervan?
Step into our campervan and you'll find everything you could want. The three-person bench seat at the rear rolls out into a double bed, there's a gas oven and three stoves on the hob, plus a small sink. Fresh water for the sink is filled up from the outside, where you'll also find a gas hookup in case you want to rock up to a camp and use your gas barbecue. Meanwhile, a heating unit runs off the van's diesel and does a fantastic job of taking the edge off, while the raising roof is simple to use and adds headspace or an extra sleeping platform.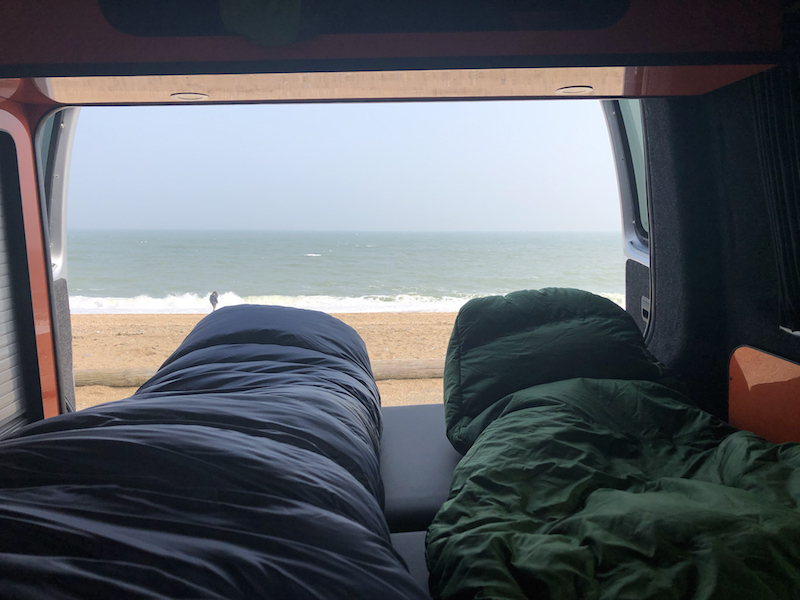 There are lots of small compartments for storage, and four small tables are packed away under the seats. Around the van, you'll find a couple of 240v plug sockets and several USB ports, meaning it's easy to keep your tech charged up. This is even the case if you're venturing away from the beaten track, as our van has been kitted out with the Off Grid Pack, which includes a solar panel that charges the van's leisure batteries.
Both of the front seats spin around, meaning you can easily sit five people inside – ideal if the rain is hammering down and you want to enjoy a beer with a couple of friends. There's storage behind the seating in the rear, and Camper King has even added in a few clever coat hooks that pop out when you need them.
The Dakar Kit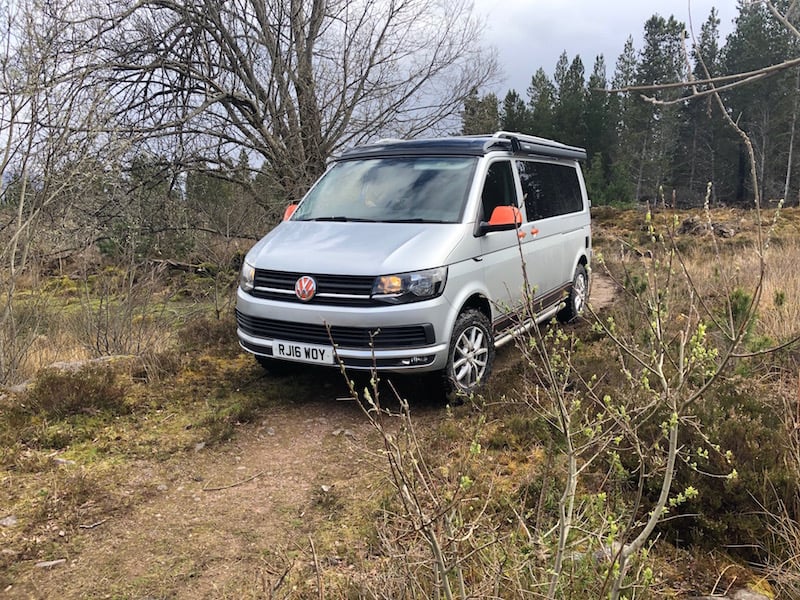 Our van came equipped with Camper King's all-new Dakar Kit, which has been put together to serve the more adventurous among us. The most noticeable addition as part of this pack are the BFGoodrich All Terrain tyres, which give you more confidence while getting out of muddy fields or travelling down broken tracks. Beyond that, the pack also adds mud flaps, roof bars, side bars and lifting springs, which give you that bit of extra clearance for when you're heading off-piste.
The story so far
We only received our converted van in March, but we've already taken it on a 2,000-mile adventure road trip around the UK in association with TomTom. You can learn a lot about a campervan when covering such huge distances over nine days, and ours become home.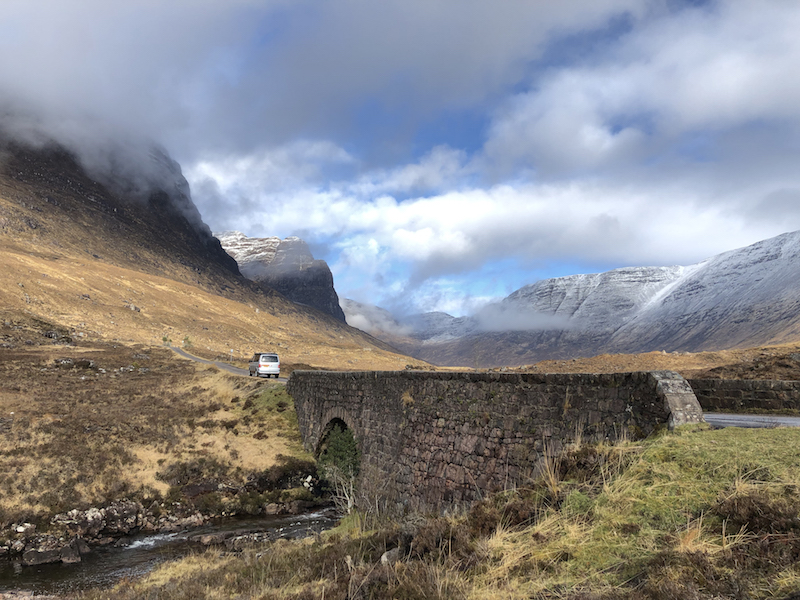 We put it through fords, over broken tracks in the valleys of the Lake District, along narrow forest trails in Scotland and drove it on some of the nation's most beautiful mountain and coastal roads. And you know what? It never missed a beat. Keep an eye on the magazine and our social media channels to see where our campervan takes us next.
Find out more
Based in sunny Warwickshire, Camper King has been going for over 15 years and has established itself as a leading VW campervan conversion company. Whether you're looking for a dream campervan that has already been converted or you want to take in your own VW to have it converted, these guys are the answer. Plus, you can even rent one out for a few days, with prices starting from £99 per night.