Earlier this year, we embarked on a mammoth nine-day road trip around the UK's wild spaces, covering over 2,000 miles and embarking on numerous adventures along the way. Our chariot of choice for this trip was a Volkswagen Transporter that had been converted by the folks at Camper King.
We loved every single minute of it and would not have had anywhere near as much fun if we weren't in a campervan. So, with that, we thought we'd share with you five things we learned about vanlife during that incredible week in spring…
Campervans are liberating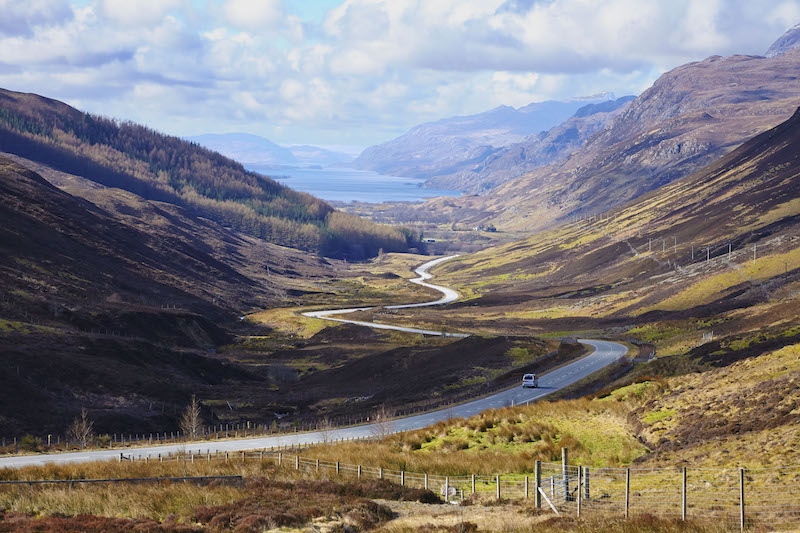 Sure, having a car and an open road ahead of you offers a certain level of freedom, but touring in a campervan is so much more. Knowing that you can travel wherever you want, whenever you want and still have a bed waiting for you at the end of the day is extremely liberating.
In fact, it's one of the best feelings in the world. Especially when you're van is kitted out with everything you need, such as a fully stocked fridge, solar panels and all-terrain tyres (thanks Camper King!). Being able to literally pull up somewhere and climb into the back for food or a sleep is the stuff dreams are made of.
Tiny sounds are a pain in the backside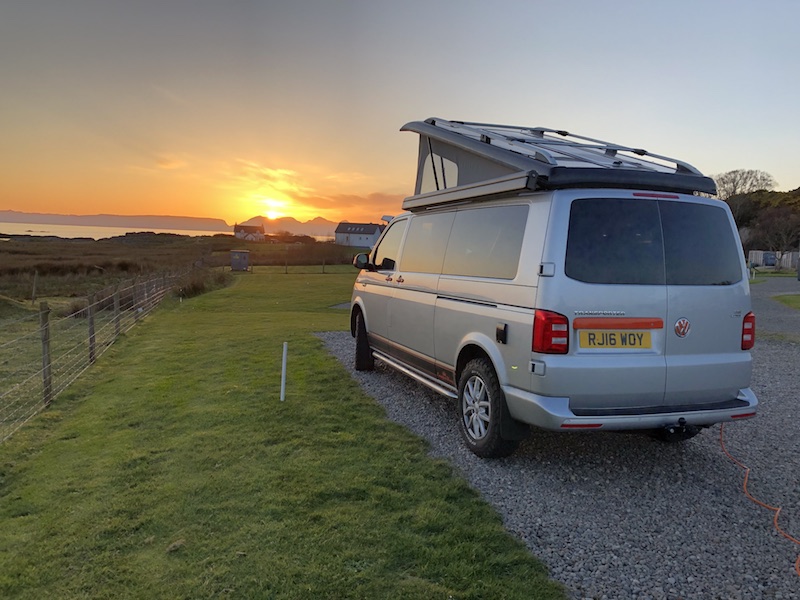 Here's something you probably don't hear about on all of those #vanlife accounts on Instagram. When you're covering a fair amount of mileage in a campervan, there are going to be times when annoying sounds crop up. Be it a faint rattle, a minor whistle or some strange creaking, it's just part of spending a lot of time in a campervan. But there are ways to deal with it.
Tea towels and cloths come in incredibly handy here, as they are perfect for jamming in amongst cutlery or crockery to eliminate any rattles. All cupboard doors are closed properly, the roof is securely strapped down and the bed/seats are properly clicked into place will also help get rid of any other annoying sounds. Then, if any frustrating noises have managed to persist, crank the radio up and enjoy some tunes!
Organisation is key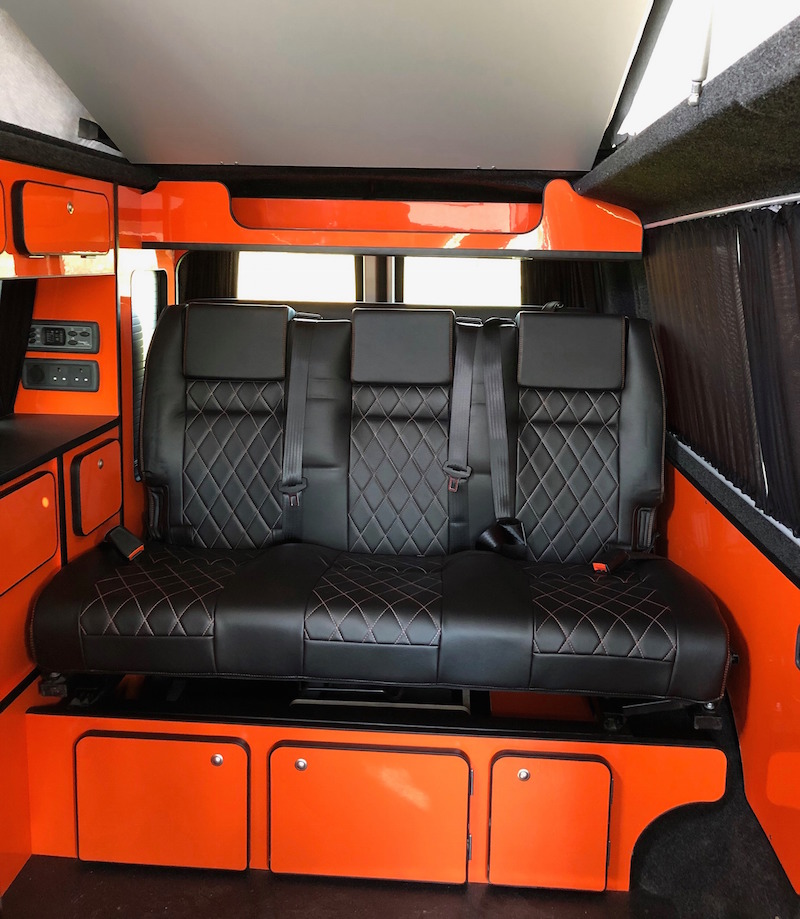 When you're travelling in a van, it's far to easy to just bung all your kit in without any thought. Don't do this. Actually planning out where you want things to go will make a huge difference to your weekend or week in the van, especially if there's a couple of you in there. You've got limited space, which can easily turn into a mess, so dedicate certain cupboards or spaces to food, kitchen items, casual clothes, outdoor gear etc. You'll be thankful for it after a few days!
Wet weather? No problem!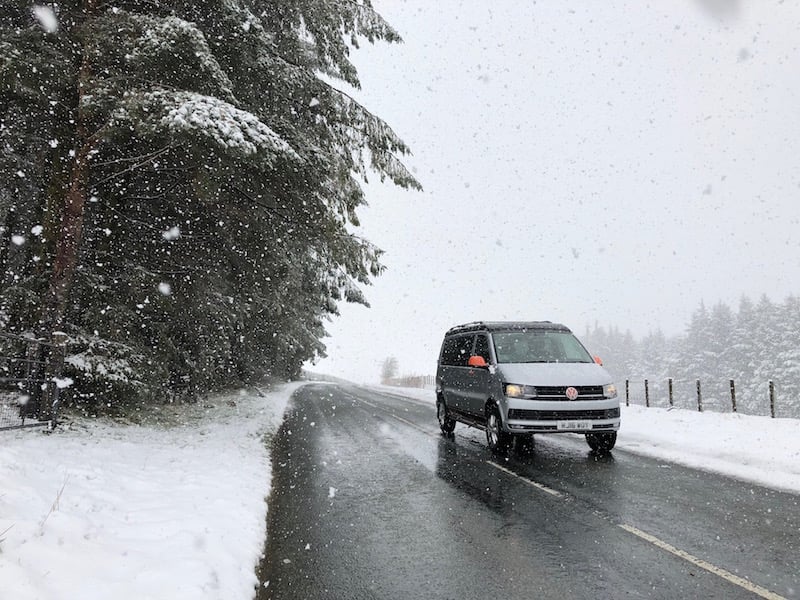 Over nine days and 2,000 miles around the UK in March, we pretty much saw every type of weather you can get. From sunshine to high winds and snow to torrential rain, we had it all, and we were incredibly thankful for the shelter that our Camper King van provided. If we had been putting up a tent in some of that weather I'm sure the mood would have drastically changed for the worse!
Instead, we were able to hunker down in the comfortable seats, listen to some music and fuel up for an adventure in the mountains the following day. Speaking of which, if you've ever returned to your car or tent after an incredibly wet hike, you'll know what a faff it is to get sorted when the rain is still falling. Well, the joy of a van is that you can literally jump inside and then sort your gear out! Just make sure you have a space free for wet gear and have a spare towel on hand to dry the floor afterward.
A campervan is money well spent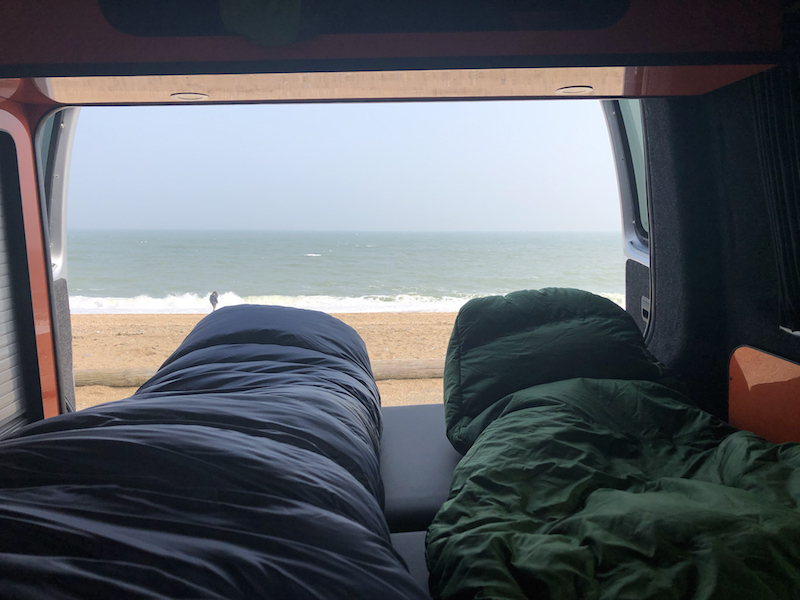 It's no secret that campervans aren't exactly cheap, but they are absolutely worth it. At a time where overseas holidays are becoming more expensive and Brexit uncertainty takes hold, staycations are becoming infinitely more popular. And what better way to explore your own country than in a campervan.
There are so many incredible places to discover, from the Scottish Highlands to the Cornish coast and everything in between. Exploring by campervan means you don't have to shell out on accommodation, flights or meals out, meaning the cost will certainly even out over the years. What's more, campervans hold their value incredibly well, so if you do decide to sell, chances are you'll get a big chunk back!
How to get your own campervan
The best way to get your hands on your own adventure mobile is by purchasing a VW van and sending it over to Camper King to have it converted – that way you can pick exactly which extras and add-ons you need and personalise it to your taste.
Alternatively, you can also buy ready-converted vans from Camper King, which are already set up for a life of adventure. And if you just want to see if van life is really for you, then you can hire a Camper King van at very affordable prices.