Ever since we welcomed our Camper King campervan to the Adventure Travel family, we've realised just how sweet van life really is. We've taken our beloved van all around the UK on an epic adventure road trip, whisked her away for weekends in the Lakes, and even parked her up at our favourite summer festivals. Right now, our incredible van is on a trip around the Pyrenees with the founder of Adventure Travel. So, it's safe to say that since we drove her out of Camper King HQ in March, she's done some serious miles.
There are now two distinct periods of time in the AT offices. Before van, and after van. And I'm here to tell you why 'after van' is such a revolutionary time to be alive.
You don't have to plan for a weekend adventure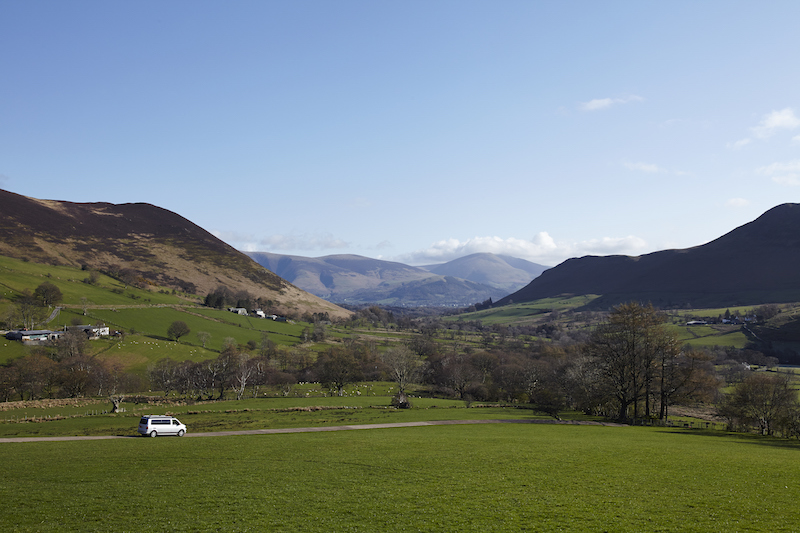 Ever wanted to head on a spontaneous weekend adventure, but can't bear the thought of sorting through the dregs of accommodation left online, or paying extortionate last-minute rail fares? Or perhaps you usually camp, but by the time you make it to the campsite, you're wrestling with your tent in the dark wondering whose stupid idea this was anyway? Well, jumping in a campervan and heading for the hills couldn't be less of a hassle, allowing you to pull up and sleep wherever you choose to. 
You can take it anywhere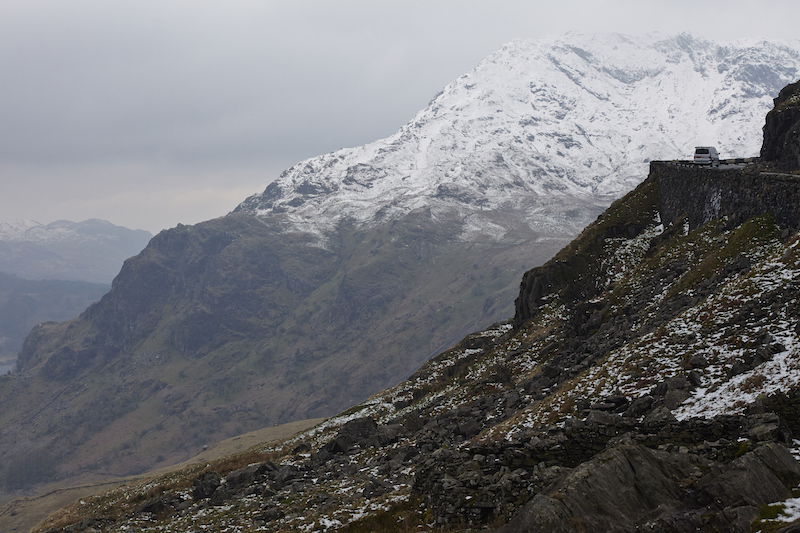 Off to the mountains? Simply pick a campsite, and you're all set. Going to a festival? Park up in the campervan field with the other smug festival-goers. Venturing further afield? Book a spot on the ferry or Eurotunnel and head straight for sunnier climes. No need to pack all your camping gear into a car or unpack when you arrive. Your vehicle is your accommodation and vice versa. Simply drive, park, adventure, repeat.
It has everything you need for an adventure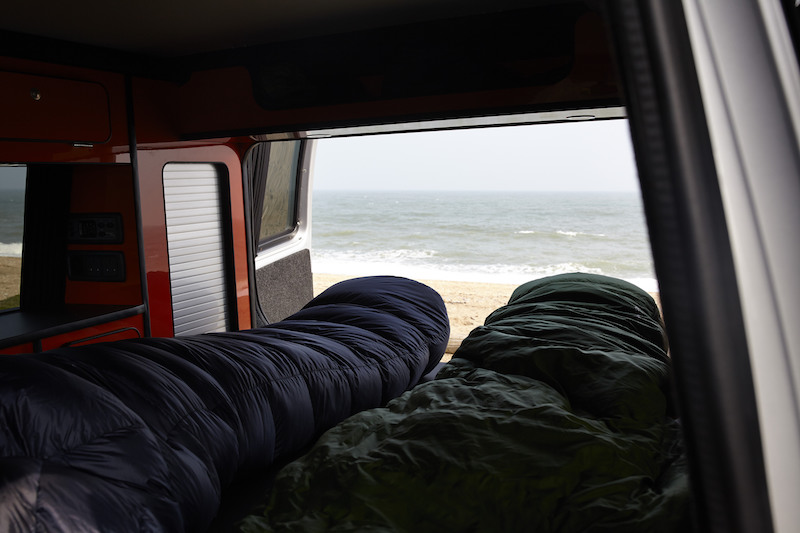 With sleeping space for up to four people, and kitchen appliances such as a stove, fridge, oven, sink and even a gas hook-up, you've got everything you need for a self-contained adventure. It's even possible to access electricity off the beaten path if you kit your van out with Camper King's Off-Grid pack, which includes a solar panel to charge the van's leisure batteries. Clever storage ideas and ample indoor seating are all part and parcel of van life too.
It's easier than a caravan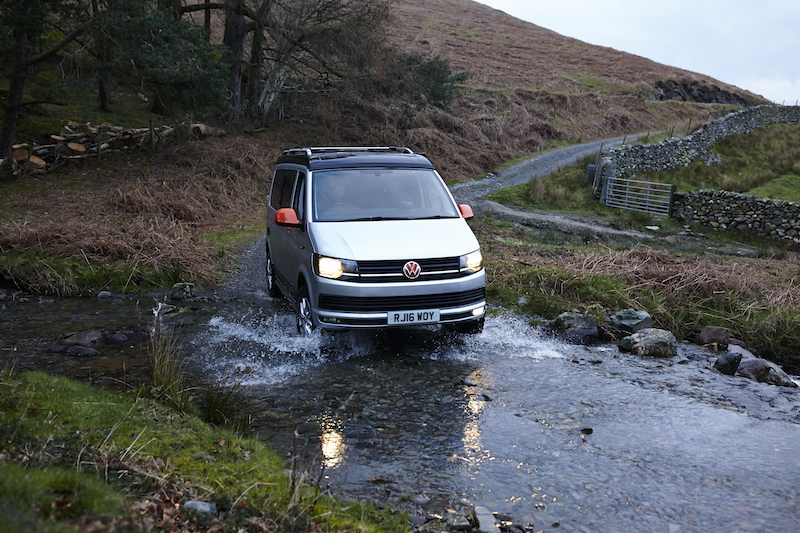 Unlike the campervan's cumbersome older brother, you'll have no issues parking it around town or in small, compact campsites. You won't have to stick to such slow speeds, meaning you can get to your chosen adventure faster and spend less time being overtaken by impatient motorists on the M1. Additionally, if you box clever and choose Camper King's Dakar kit for your van, you'll also have all-terrain tyres, mud flaps, side bars and lifting springs, so you're well-equipped to handle a little off-roading.
It's more luxurious than camping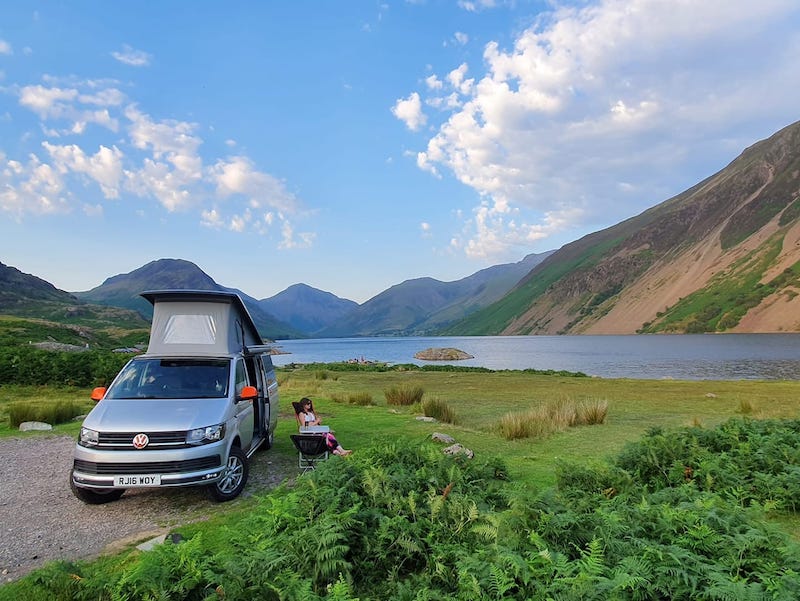 What's the thing you miss most when you're camping? Is it a nice comfy bed? Being able to charge your phone? The ease of making a cup of tea in the morning? With a campervan, all those things come along as standard, and all without the hassle of pitching a tent. Meanwhile, you'll still get to park up in the middle of nature and take part in the campsite camaraderie you've come to know and love.
It's cost effective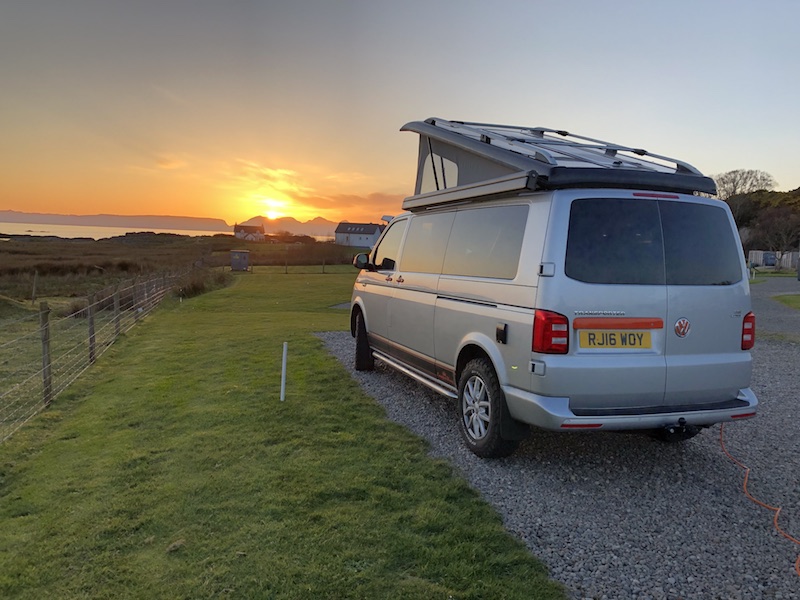 If you buy a second-hand VW van and have it converted by the guys over at Camper King, you'll soon be saving money on all those weekend trips and holidays away. It's the ideal solution for those who want the freedom and flexibility of being able to up and go, without the hassle and stress of organising costly accommodation. Trust us, you won't regret it.
How to get your own campervan
The best way to get your hands on your own adventure mobile is by purchasing a VW van and sending it over to Camper King to have it converted – that way you can pick exactly which extras and add-ons you need and personalise it to your taste.
Alternatively, you can also buy ready-converted vans from Camper King, which are already set up for a life of adventure. And if you just want to see if van life is really for you, then you can hire a Camper King van at very affordable prices.