So, you're a lover of the hills. A big fan of the crisp breeze that whispers along coastal paths, the tranquil hush of the woodland trails. But let's be real, those quick one-day hikes just aren't quite scratching that itch anymore, are they? The thrill of long-distance trails and multi-day adventure is calling you, yet the whole 'where to start' dilemma feels a little daunting. We get you.
Well, fear not. We've teamed up with the folks at Contours Holidays, and together, we're bringing you five cracking long-distance trails to help kickstart your journey and everything you'll need to prep in order to nail it. Ready to lace up those hiking boots? Let's do this…
Picking a Trail
The most important thing for your first long-distance attempt is choosing the right trail. It should suit your interests throughout and we'd recommend it being slightly below your day-hike difficulty. This means that, even if the extra days feel daunting for your first time, there's something to look forward to every day of the trail and you won't be completely drained by the end of it. Here are some of our UK based suggestions from Contours: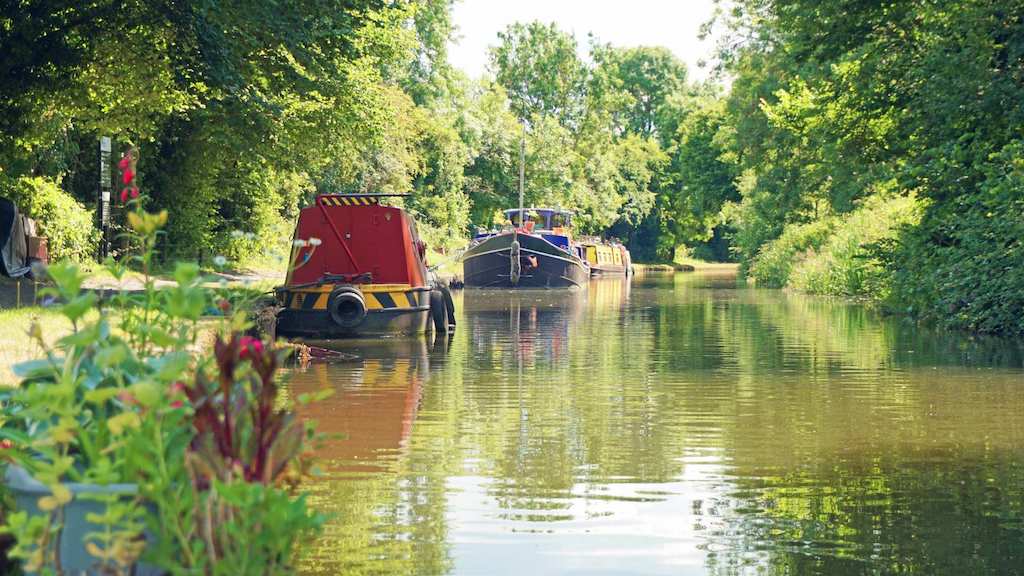 Photo: Contours Holidays
Difficulty: Easy and flat terrain makes it suitable for beginners. Stile free.
Distance: 95-miles
Days Walking: 2-4
Scaling the South of England, from the North Wessex Downs to Bristol, The Kennet and Avon Canal offers a tranquil walking experience that passes charming villages, historic landmarks and gorgeous wildlife. The peaceful canal setting and stunning views enhance the beauty of this multi-day walk.
Some of this trail's highlights include the rolling hills of the Cotswolds, Bristol's floating harbour, the aqueducts at Avoncliff and Dundasand, and the Roman city of Bath. This route also offers plenty of pubs along the way which, if you're anything like us, is a lovely bonus!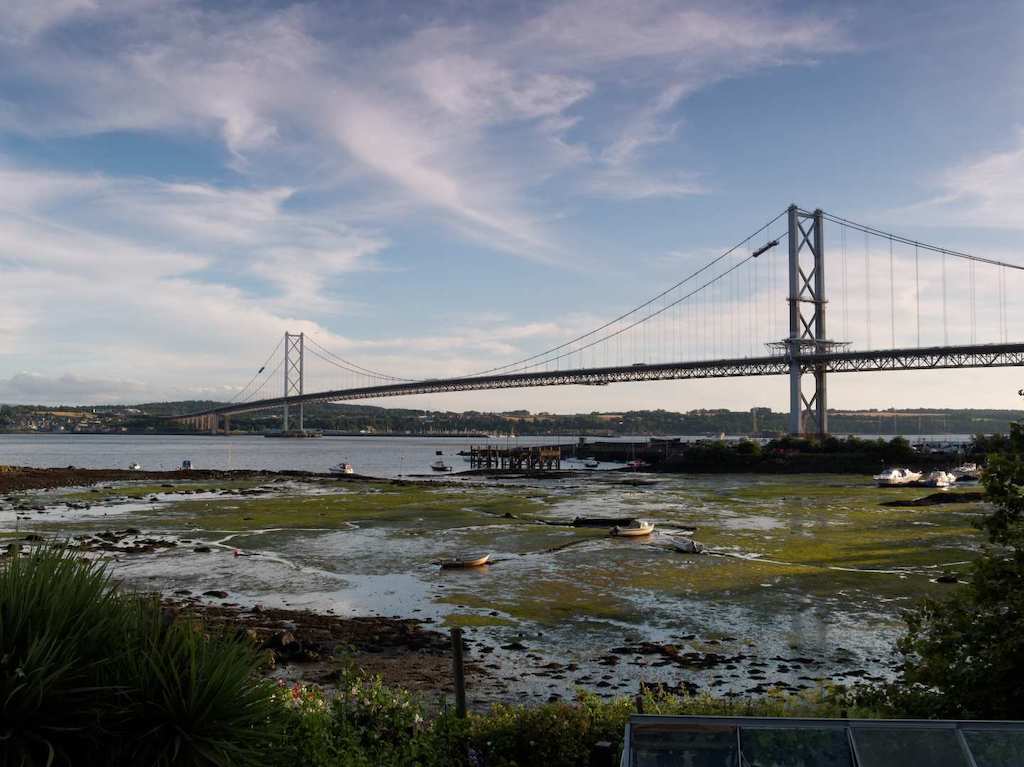 Photo: Contours Holidays
Difficulty: A manageable challenge for new long-distance walkers with varied terrain
Distance: 83-miles
Days Walking: 4-9
The Fife Coastal Path offers breath-taking views of Scotland's dramatic coastline, taking you on a mesmerising journey along rugged cliffs, sandy shores, and charming fishing villages. With each step, the path unfolds panoramic views of the North Sea and, if you're lucky, you may even spot seals lazing on the rocky shores below.
There are plenty of interesting sites to marvel at on your way, including stunning castles, former coal mining towns and prehistoric caves.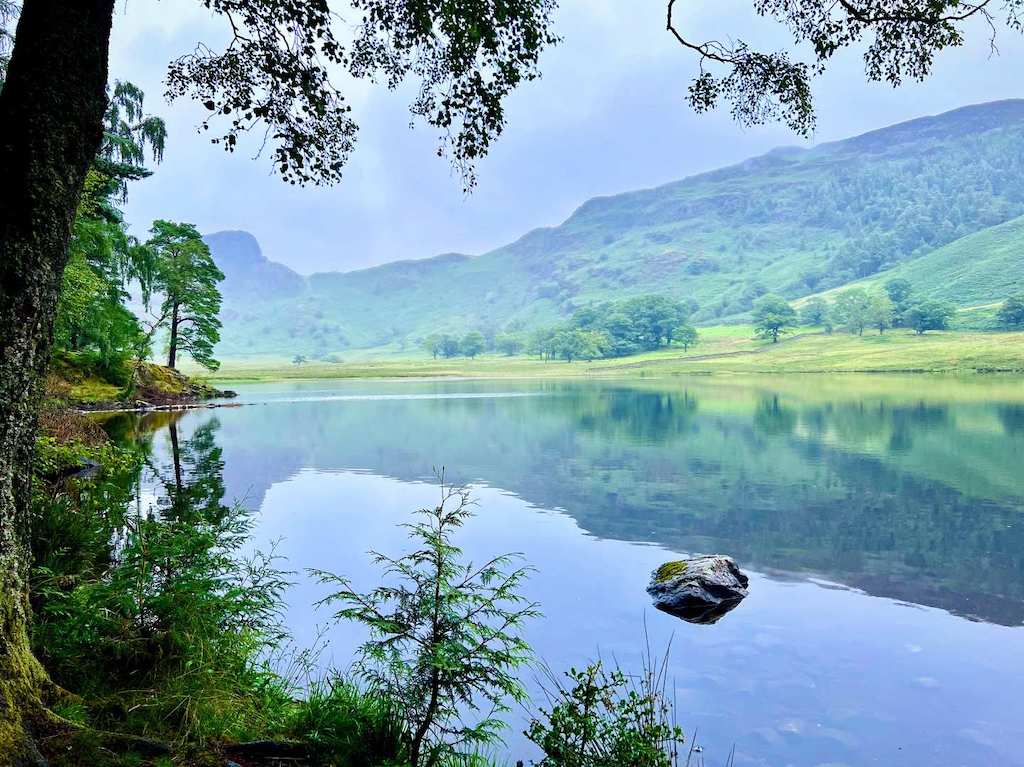 Photo: Contours Holidays
Difficulty: Clear paths, accessible terrain, and the support of nearby towns ensure a rewarding experience
Distance: 36-miles
Days Walking: 3-6
Did you know that this stunning UNESCO World Heritage site is the only mountain region in England? The South Lakes Short Break in the Lake District provides a more accessible introduction to this captivating region, making it perfect for beginners. Vast green valleys, crystal blue waters, picturesque towns, such as Windermere, and a quiet atmosphere make this an ideal trail to whet your multi-day appetite.
If the prowess of the mountains isn't enough, then the waterfalls, fascinating history and gorgeous villages will have you wanting more.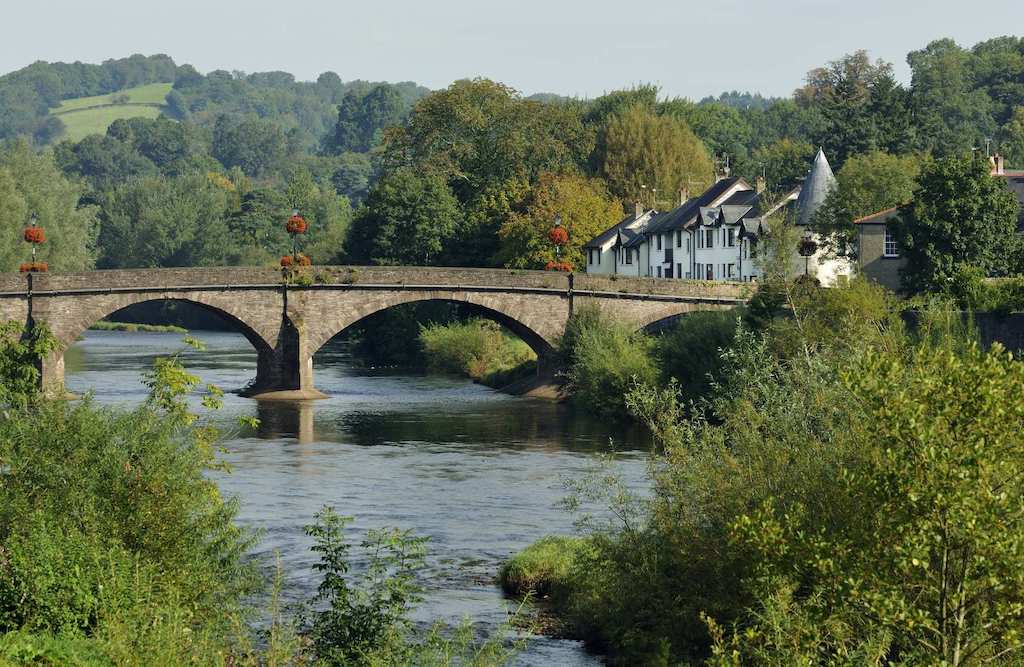 Photo: Contours Holidays
Difficulty: Mostly flat terrain with occasional gentle slopes suitable for beginners
Distance: 42-miles
Days Walking: 3-4
The Usk Valley Walk provides an utterly beautiful journey through the Welsh countryside. Wander through charming towns, lush meadows and woodlands, accompanied by the soothing soundtrack of Usk River's flowing water.
Immerse yourself in the true beauty of Wales with this picturesque escape, you'll find yourself surrounded by diverse wildlife, the stunning backdrop of the Brecon Beacons, and gawping at the jaw-dropping views.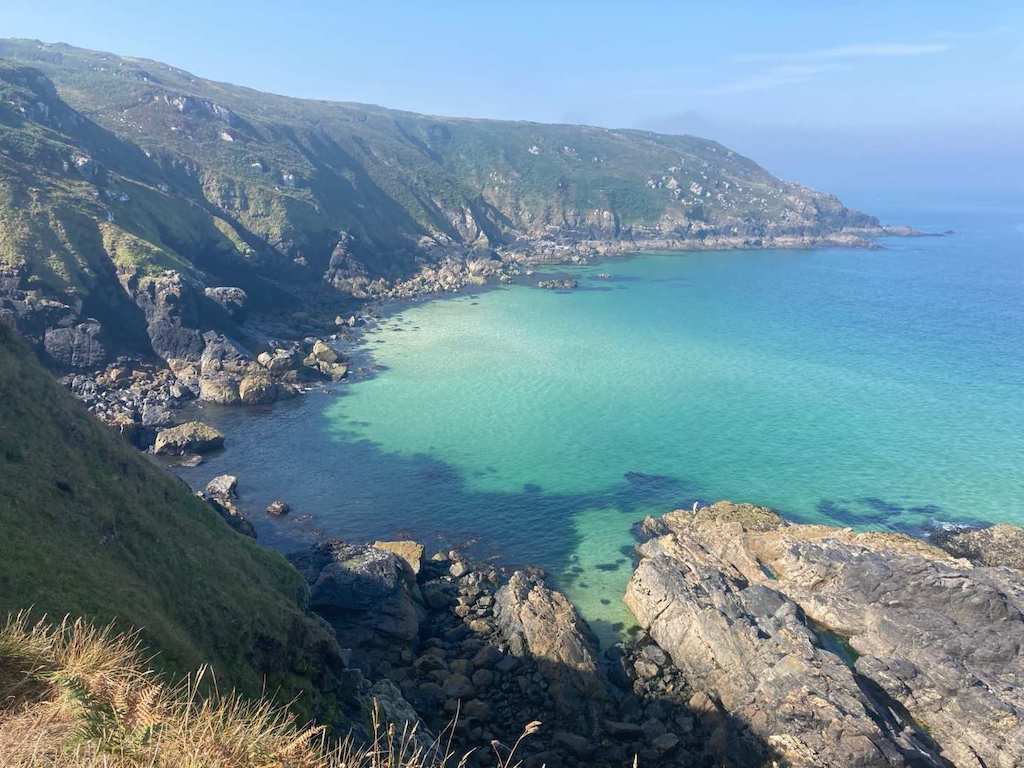 Photo: Contours Holidays
Difficulty: A moderate challenge with mixed terrain and National Trail way markers for guidance
Distance: 42 miles
Days Walking: 3-6
The Far West of Cornwall section of the South West Coast Path combines epic, 360-degree coastal views with cultural richness. A peaceful journey through dramatic cliffs, hidden coves, and pristine beaches. The path unveils ancient ruins, such as the legendary Tintagel Castle and wildlife enthusiasts can spot seabirds, seals, and, if you're lucky, basking sharks when they're in season.
The ever-changing coastal scenery, paired with the region's rich history, makes this section of the South West Coast Path an incredibly enjoyable and memorable hike.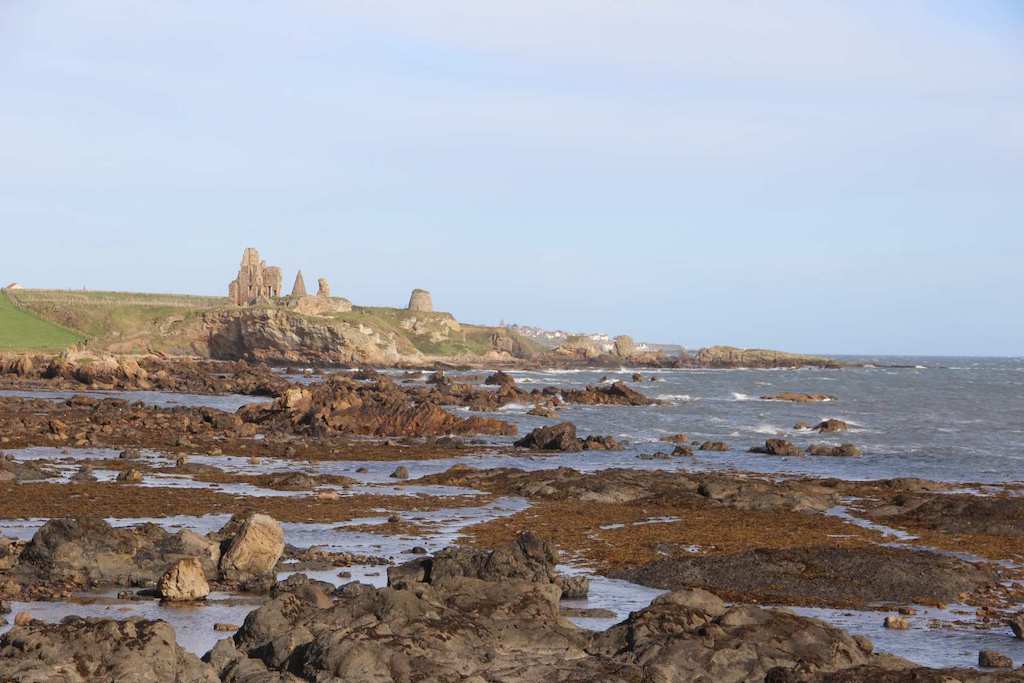 Photo: Contours Holidays
Planning your adventure
Ok, so you've got somewhere in mind, now what? Well, the key in getting your first multi-day hiking trip right first time is in the planning. Before you set off on your new adventure, we recommend you prepare the following.
Plan your route: Select a trail or destination based on your fitness level, experience, and the time you have available. Also, consider the season and weather conditions of the chosen location.
Research the trail: Gather information on the trail's length, difficulty and terrain. Look for guidebooks or online resources, such as forums, for insights from other hikers. Determine if the trail has any possible restrictions by checking local maps of the area.
Define your itinerary: Plan your daily mileage, you'll want to challenge yourself but not overdo it. So, make sure what you have planned will suit your fitness levels. Remember you will likely need water sources and local facilities along the way.
Accommodation or shelter: If you're planning on staying in B&Bs, make sure you book suitable stays along the way, ensuring you don't have to steer too far from your hiking route. Be sure to print off the addresses and contact details in case you run out of battery. If you're camping, make sure you find suitable camping locations along the way. In much of England it's illegal to wild camp, so do your research.
Arrange transportation: Plan how you'll get to the trailhead and back. Consider the logistics, such as parking and bus routes.
Weather check: Keep an eye on the weather forecast for your hiking days. Be prepared for changing weather conditions and pack accordingly.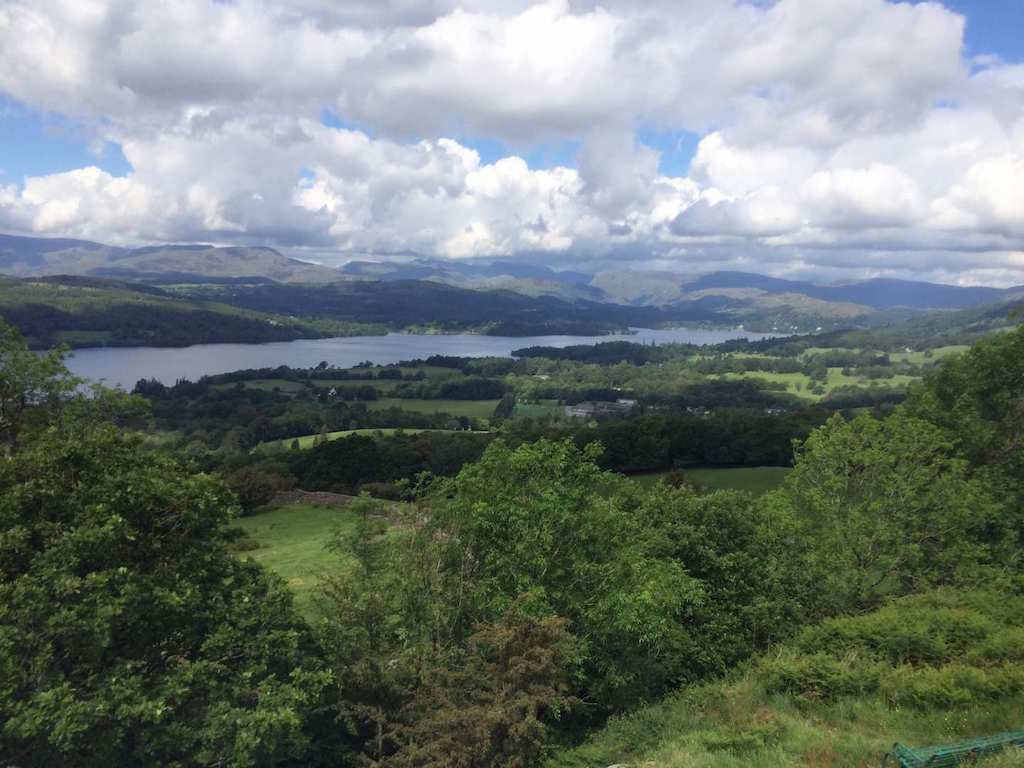 Photos: Contours Holidays
Packing essentials
Once you've planned your route, you need to make sure you're equipped with the right gear so your multi-day hike goes as smoothly and as safely as possible.
Footwear: Your faithful hiking boots are going to be with you every step of the way, so it's essential that they're sturdy, suitably worn in and appropriate for the type of terrain you'll be walking. You'll also need moisture wicking hiking socks – always bring extra pairs.
Clothing: It's all about layering, baby! Moisture wicking base layers will be your best friend, they're breathable and work to keep the sweat away from your skin, helping you to regulate your body temperature. Next, you'll want an insulating base layer, such as a fleece or down jacket for extra warmth. There's nothing worse than being soggy, so finish it off with waterproof/windproof outer layers – jacket and trousers. Don't forget to bring a hat and gloves if it's going to be cold.
Backpack: Choose a comfortable and durable backpack with enough capacity for all your gear, but make sure not to overpack, you want to keep yourself as light as possible.
Shelter: If you're camping on the trails, you'll want a tent that is lightweight and appropriate for the conditions. Don't forget a lightweight roll matt (your back will thank you) and a sleeping bag that's suitable for the expected temperature.
Food: In order to pace those miles, you're going to need to keep your energy levels up. If you're camping on the trails, bring a lightweight stove with you, a cooking pot and utensils. Dehydrated meals are a great way to pack in the calories whilst keeping your backpack as light as possible. You'll also want slow releasing energy snacks to help keep you going such as nuts, dried fruit, protein bars and energy gels.
Hydration: You must keep yourself hydrated whilst hiking. Bring a good sized-water bottle or set your backpack up with a hydration system. It's also advisable to bring water purification with you, in case you get stuck with no fresh water supply – you can use filters, tablets or a purifier.
Navigation: A map and compass is essential, and bring a GPS device if needed. It's always good practice to print off a trail guide or route description too, you never know when you're going to need back up!
First aid: Let's face it, accidents happen and you don't want find yourself in a tricky situation without any first aid. It's advisable to bring basic supplies, including bandages, antiseptic, pain relievers and any personal medications. Blister plasters are also a must. A blister half-way through your trek is a sure way to dampen the rest of your adventure. Make sure you have emergency contacts at hand, know how to contact wilderness rescue services (like Mountain Rescue), and remember to check appropriateness and safety before administering medicine to anyone. If you're unsure call 111 (999 in an emergency) or a medical professional.
Other essentials: Don't forget to bring a head-torch (and extra batteries!) and insect repellent if you're loved by critters. A multi-tool has endless uses when out on the trails and sun protection is a must.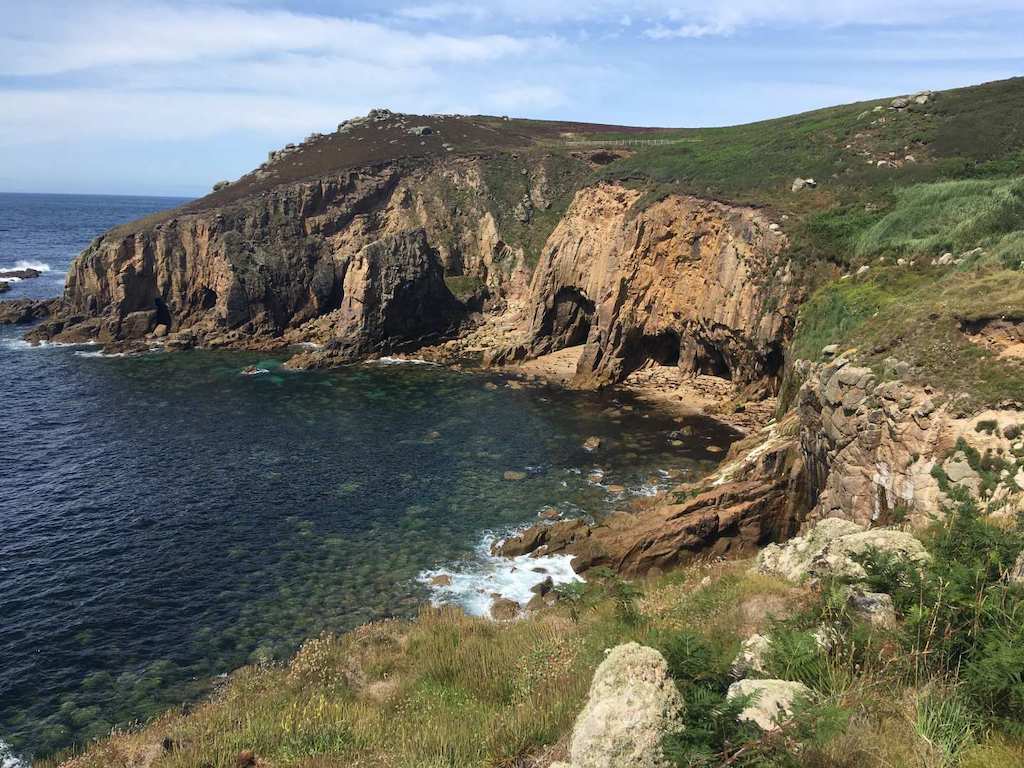 Photo: Contours Holidays
Hit the Trails
If you're loving the sound of these multi-day walking trails but you're still not sure you have the confidence to plan it all alone, Contours offer hassle free, self-guided holidays for all of the remarkable trails we've mentioned above.
With Contours' self-guided holidays, you can unwind, reassured that your accommodation, route, and guidebooks are taken care of. This means you can spend more time relishing in the scenery and remarkable sights along the way. Tailored with beginners in mind, these holidays are thoughtfully designed to allow you to take the routes your own pace.
Explore the full range of holidays available on the Contours website.