Airbnbs have revolutionised the way we travel and experience new places. An alternative to hostels and hotels, Airbnbs are scattered in major cities and have become a popular accommodation option.
But look hard enough and you'll also find a selection in more remote areas set among stunning landscapes, so to highlight that fact we've rounded up seven of the most adventurous Airbnbs out there.
 1. Igloo, Canadian Rockies
When an igloo is going to be your accommodation you know you're onto a winner. This Airbnb certainly requires an element of roughing it as you actually have to build your igloo before you sleep in it. Sounds great to us…
The fact that it's located in the Canadian Rockies only adds to the appeal with some truly remarkable scenery and outdoor pursuits right on the doorstep.
Click here to find out more.
2. Elqui Domos, Chile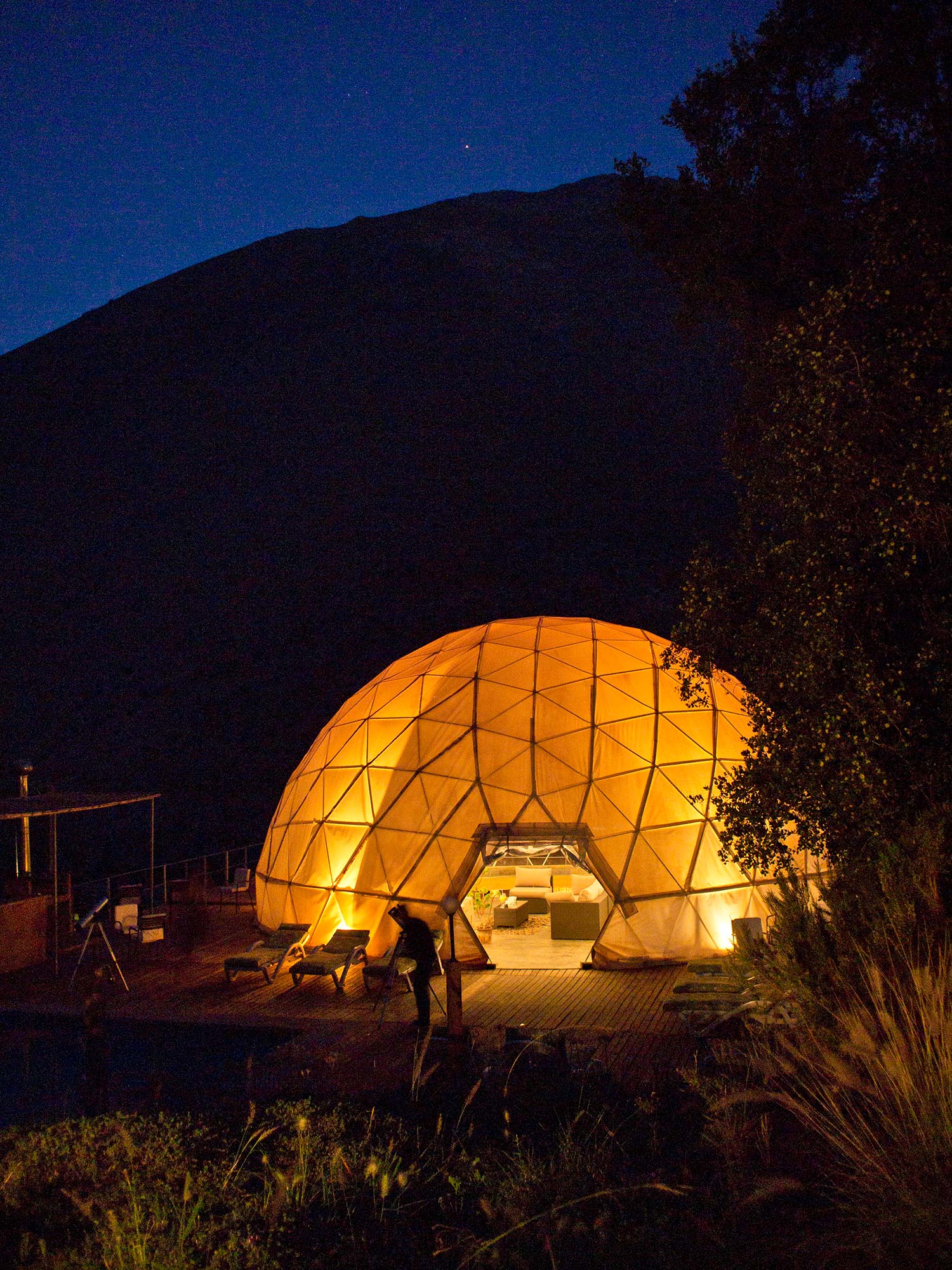 Elqui Domos, one of the world's seven astronomic hotels, is the ultimate place to stay for any keen astronomer. The elevated bed coupled with the detachable roof makes for a perfect night's sleep under the stars.
Whilst you wait for the constellations to form right before your eyes, you can enjoy the free astronomic literature and refreshments that are provided. When you're not gazing at the sky you can go horse trekking or cycling in the local area.
Click here to find out more.
3. Eco Bamboo House, Bali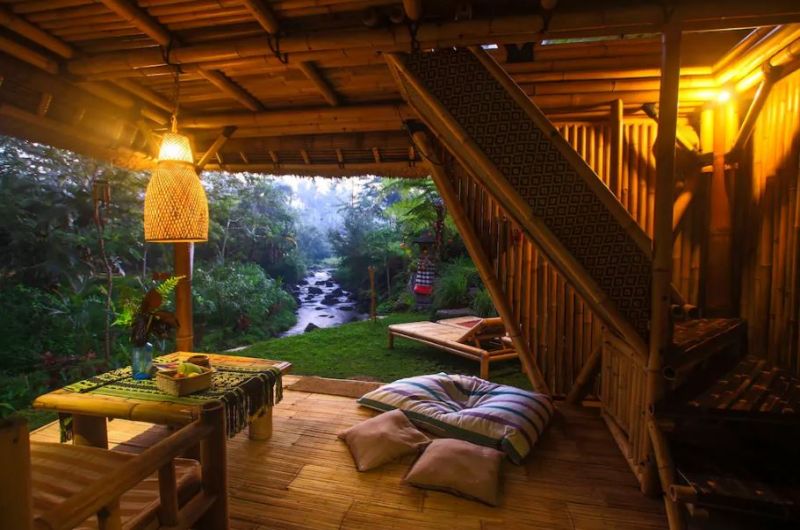 Camouflaged in the mountains of Gunung Agung volcano, you could say the Eco Bamboo House is a small step up from camping. Off the grid and surrounded by rice fields, the house allows you to get a real taste of Balinese culture. It really is the ideal spot to be at one with nature and embrace your adventurous side.
While staying there you get free use of a motorcycle or can go hiking through the rice fields or if you are feeling really adventurous you can climb Gunung Agung volcano (3,031m) itself.
Click here to find out more.
4. Yellowstone safari tent, Wyoming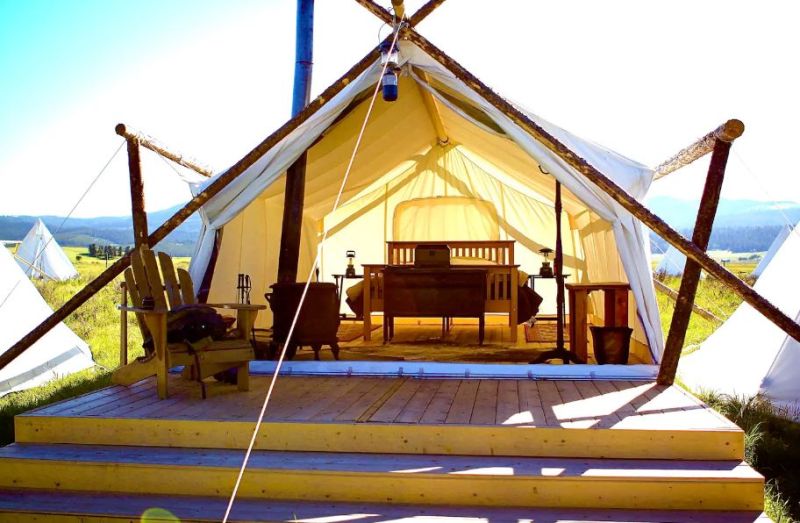 With only a wooden pole and a canvas sheet separating you from the outside world, safari tents represent a great place to stay to be at one with nature. However, being that close and personal with natural world, it can have its downsides. Yellowstone national park is home to black and brown bears. As a result of this, food and scented toiletries tend to be forbidden inside.
Being situated just minutes away from the entrance to Yellowstone National Park means you'll have plenty of outdoor activities and amazing views right on your doorstep.
Click here to find out more.
5. 1SQM House, Berlin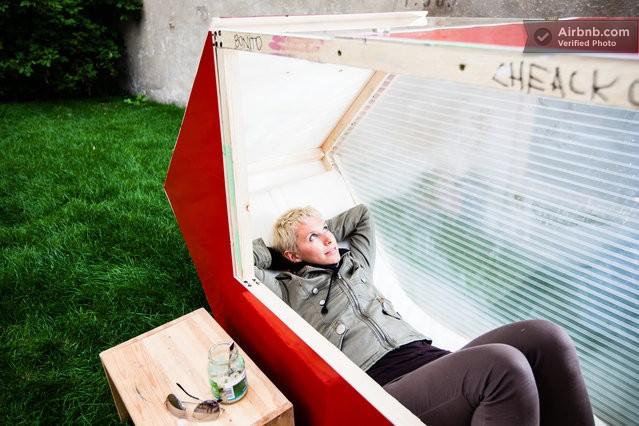 With only one square metre of space, Berlin surely homes the world's smallest house. Big enough to fit one bedroom, an airbed and room for a full-sized adult, the 1SQM house has to be one of the smallest Airbnbs in existence.
Only large enough for one lodger at a time, the 1SQM is an ideal place for travellers looking for a bit of space away from over-crowded hostels and a story to tell at the pub. At only €1 per night, it really is value for money too.
Click here to find out more.
6. Jurassic Park Bungalow, Las Terrenas, Dominican Republic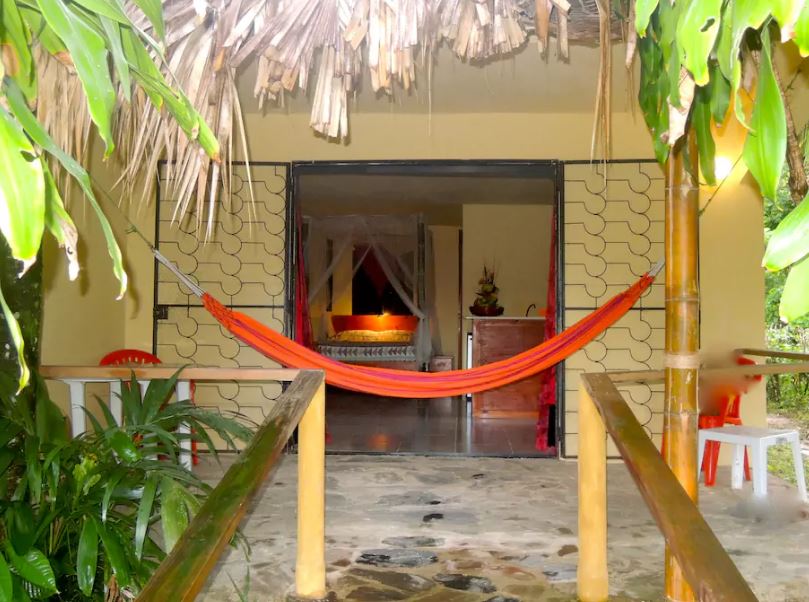 Hidden in the jungle near the town of Las Terrenas, Dominican Republic, the Jurassic Park bungalow is surrounded by stunning scenery. It is surrounded by beautiful waterfalls, tropical jungle and miles of coastline so you'll never find yourself short of an adventure, whether that's hiking through the bush or enjoying some wild swimming.
Click here to find out more.
7. Half-Moon Off Grid Cabin, California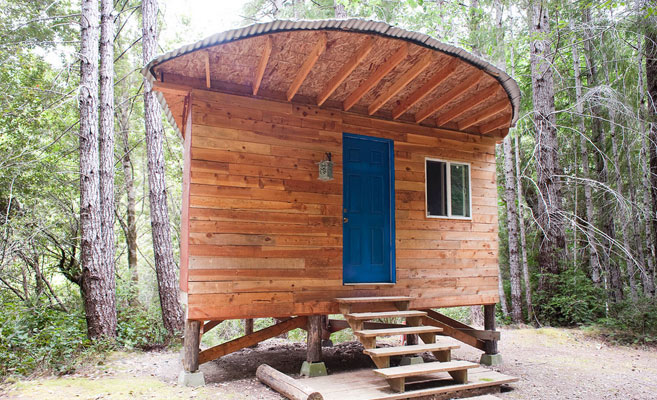 Nestled in Six Rivers National Park, California, the wooden cabin lives up to its name. Off the beaten track and away from GPS signal, the rustic cabin is very much in the sticks with no electricity and composting toilets. Kitted out with only the essentials, such as a wood stove and a 'real' bed, this hand-built cabin isn't much more luxurious than camping in a tent.
The cabin is situated within an eco-village where there may be a host of WWOOFers also working away. There are loads of hiking opportunities in the remote-but-beautiful surroundings but you may want to watch out for black bears…
Click here to find out more.