We've all been there, that moment when you're half way through putting up your tent and you realise you didn't bring any pegs, when your new boots are starting to rub or when you're tired and you just need a good night's sleep.
Over the 32 years Raleigh International has been running expeditions, we've seen many a calamity and found many a solution. We asked a selection of our volunteers their top tips for getting the best out of a Raleigh expedition. Here's what they had to say.
1. The portable tumble dryer
We're not talking about filling your backpack with a miniature Bosch. Put your wet clothes between your sleeping bag and roll mat, and whilst you're sleeping your body temperature dries your clothes overnight – like magic!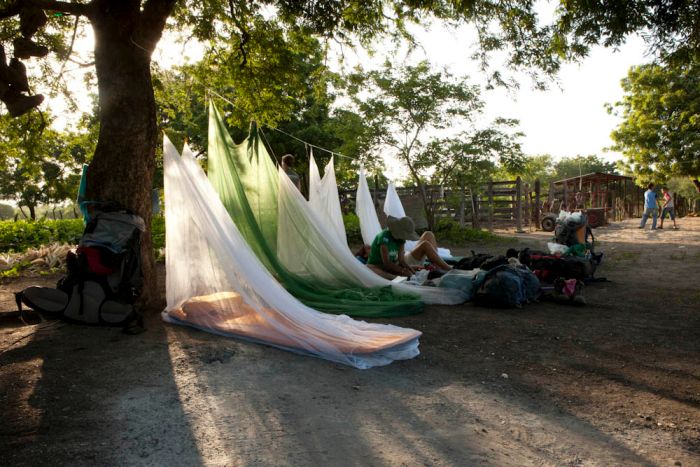 Photo: Polly Baldwin, Nicaragua, 2011. 
2. Gaffa tape fixes everything
"I fixed a massive hole in my boot by using a square piece of my roll mat and sticking it over the hole with gaffa tape", said Jodie of her experience trekking through the breathtaking volcanoes of northern Nicaragua on her expedition.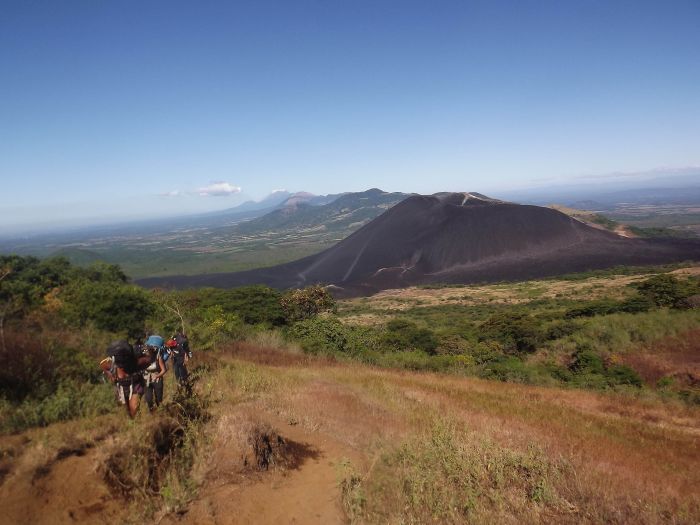 Photo: Julie Gollner, Nicaragua, 2011.
3. Push yourself
"Remember 5 – 13 weeks isn't a long time. Use this opportunity to push yourself. During my expedition I'd sometimes remind myself how the actions I am taking today will impact my life and others, and to make the most of every second". A Raleigh expedition is challenging but also fun and rewarding.
Tom was part of a team who built an Early Childhood Development Centre in the rural suburb of Ndala in Tanzania. The project was set up to support the educational and development needs of the young children; progressing their language skills and supporting them to integrate socially with peers, vital for their transition into primary school.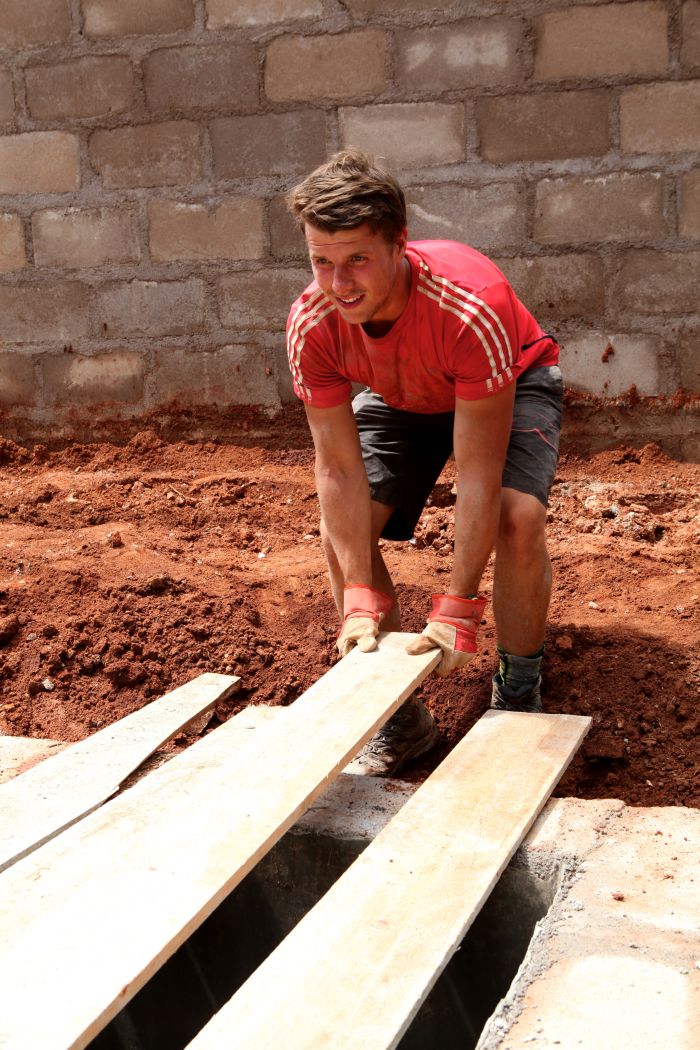 Photo: Anna Lythgoe, Tanzania, 2013.
4. "Paracord is like jungle gold"
Parachute cord, for those of you wondering. Project manager and medic Katie swears by it. It's seriously versatile and a life saver when you need to secure your hammock to the closest tree or mend a broken strap on your rucksack.
Katie spent the best part of six months in the Malaysian rainforest working on an environmental project in the Maliau Basin, Borneo. With the help of local rangers, Katie and her team of young volunteers cleared and gravelled safe paths through the rainforest. Paths that would grant access to researchers for education and conservation purposes. Maliau Basin is soon to become the third World Heritage Site in Malaysian Borneo.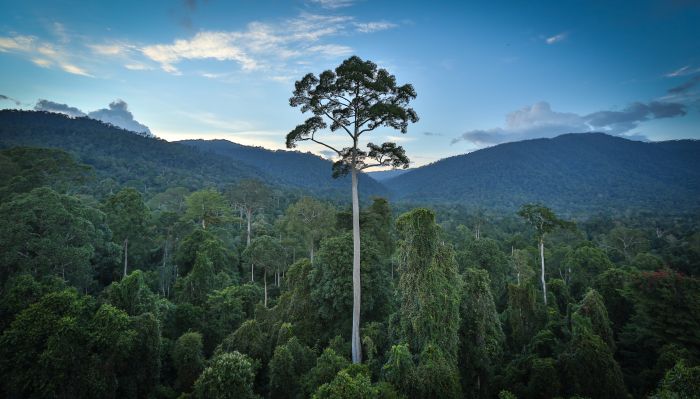 Photo: Carol Moir, Borneo, 2014.
5. "Always use biodegradable washing powder"
These are the words of Eddie, an experienced expeditioner who's taken part in Raleigh programmes in Zimbabwe, Ghana, Chile, India and Borneo. As a sustainable development charity we're passionate about being environmentally friendly. During any expedition, you'll certainly need to wash your clothes. Whether it's half way through a trek or if you've been sleeping in a tent for weeks on end. A clean pair of socks or pants is always a godsend.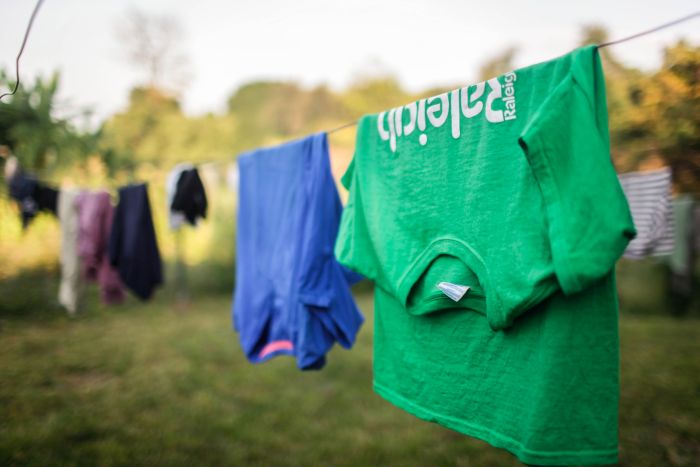 Photo: Erin Lough, Tanzania, 2013.
6. Keep an open mind
You'll get so much more from an expedition if you embrace the experience. "When you first arrive in a situation you're not comfortable with; new people, new places, new languages, it's easy to push it aside and revert back to what you're used to. Being with a group of strangers, in the middle of nowhere in rural Nicaragua, with families who only spoke Spanish, I couldn't have felt more out of my comfort zone."
"However, I learnt from and became close friends with these people, came to love the community and even picked up a little Spanish during my time in Nicaragua. It's amazing what you can do with an open mind". Hannah, from her time visiting a Raleigh water, sanitation and hygiene project in San Antonio, Nicaragua.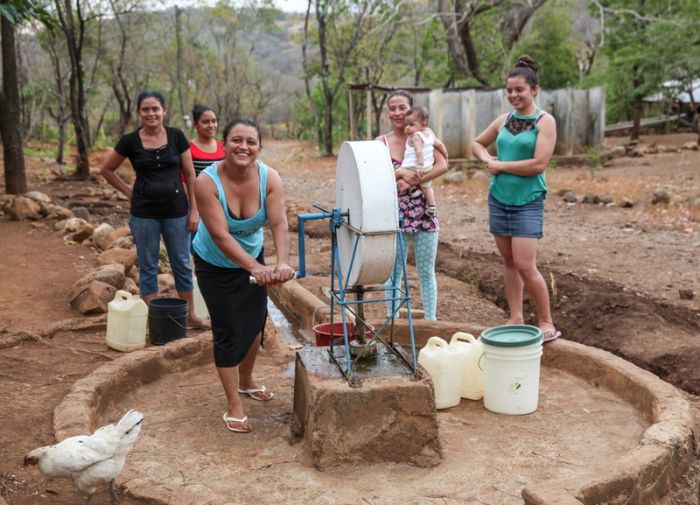 Photo: Susie Pearce, Nicaragua, 2016.
Think you could take on a Raleigh expedition? We need volunteers throughout the year to support our sustainable development projects in Borneo, Costa Rica & Nicaragua, Nepal and Tanzania. If you're aged 17-75 you could join an expedition for 5-13 weeks throughout the year. Interested? Applications for summer expeditions are closing soon, apply today.