Wild at heart and remarkably beautiful, Norway is one of those countries that long lives on a person's bucket list only for them to keep putting it off because it's more expensive than other options.
But, it's about time you stopped making excuses and gave Norway a chance and this article is going to explain exactly why. Norway is essentially one large outdoor playground that is encompassed among areas of natural outstanding beauty.
Those who are interested in their history will find much to delve into within the world of the Vikings while cities such as Oslo and Tromsø offer plenty of nightlife for those that want it.
Understandably, the main draw of Norway for many is the numerous glaciers and fjords and the winter fun that can be had. If there's one thing for sure, it's strikingly different to the UK and it's a country that is ideal for outdoor enthusiasts.
With that in mind, here are a some of the best outdoor activities on offer in Norway.
White water rafting in Voss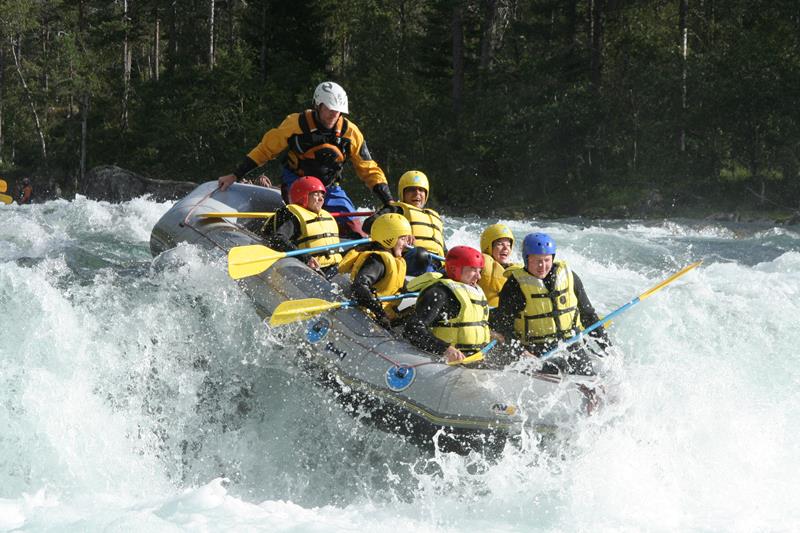 It may not be to everyone's liking, but white water rafting is certainly an adventurous way to spend your time on holiday. Just over an hour from Bergen, Voss is a great place to give it a go and once you're done there is plenty of hiking and biking to keep you busy in the area.
Rafting tends to take place on either the Strandaelva or the Raundalselva River which both offer high-class white water action. A 5-mile run will take you through many spectacular rapids ranging from grade three to grade four plus. It's bound to be an exhilarating way to kick off a visit to the country.
Kayak the narrowest fjord in the world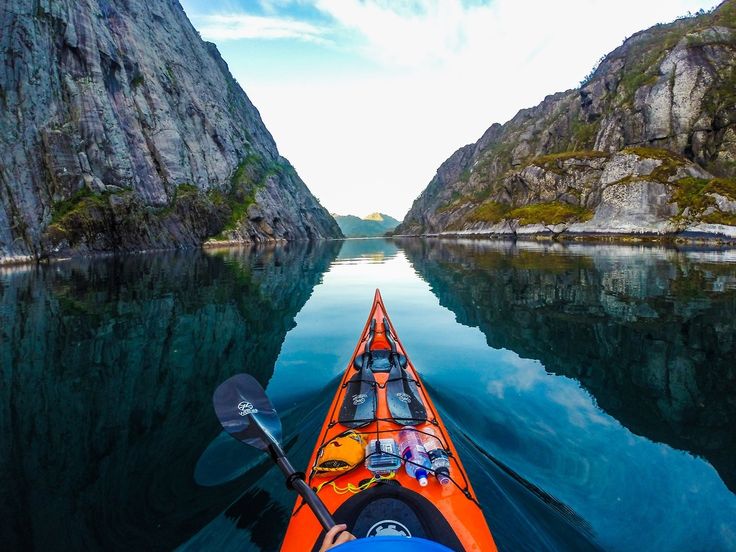 Source
Nærøyfjord is located in the heart of Western Norway near the village of Flåm and it is a spectacular place to try your hand at a bit of kayaking. Known as the narrowest fjord in the world and listed as a UNESCO Heritage site, it's easy to see why it's such a gem.
The feeling of silently gliding over the calm emerald-green waters can only bring a smile to the face. By being in a kayak, it means you can easily find hidden places to stop or go for hikes and it also allows you to get up close and personal with the untouched nature around you.
Hiking the Besseggen Ridge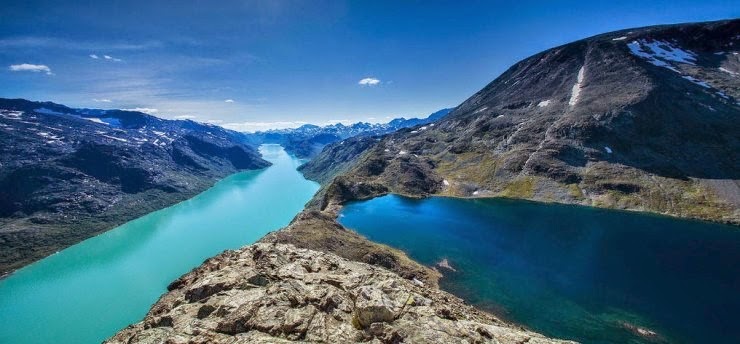 Norway's most popular and best-known day hike is a great experience that is absolutely worth going out of your way for. Found in central Norway, the picturesque route generally takes 7-8 hours with 900m of altitude gain and a distance of 17km depending which way you do it.
With stunning views throughout, hikers usually take a boat to Memurubu for the start of the walk and then return back to Gjendesheim on their own two feet. Even the boat journey itself is out of this world as you chug along the picture-perfect Lake Gjende.
Cross-country skiing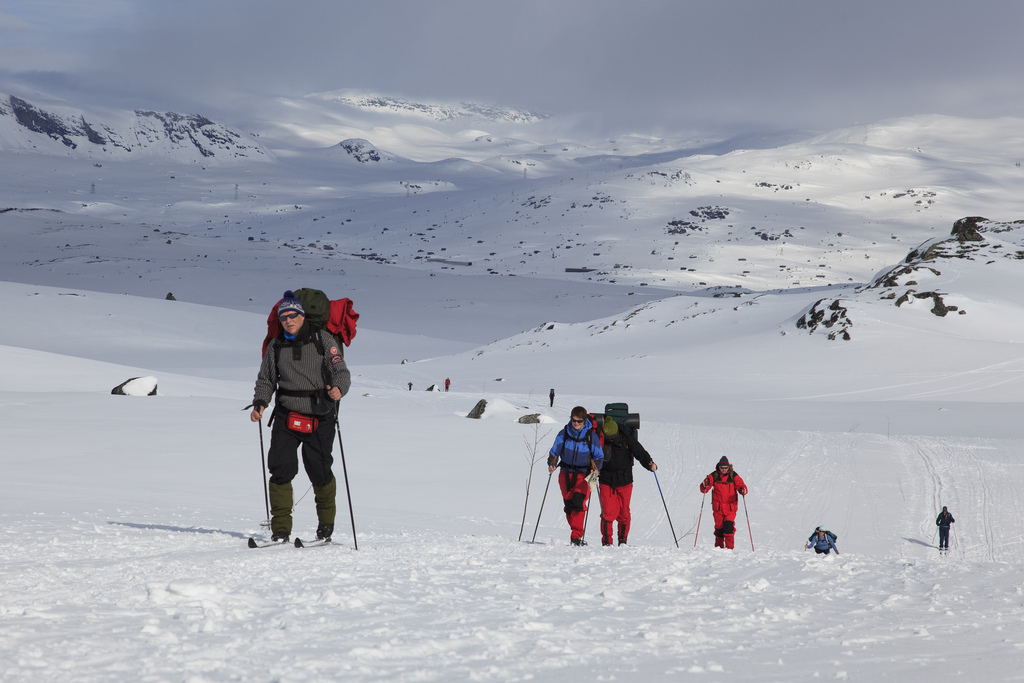 If you're in Norway for the winter you are in for a treat. Cross-country skiing has long been at the heart of Scandinavian countries for an extremely long time and there are over 18,600 miles of marked trails criss-crossing over the country.
As opposed to the downhill variety, cross-country skiing is much easier and less daunting to learn. It's also massively rewarding. The fun really gets started when you decide to embark on a multiday tour with an overnight stop at a mountain lodge. Expect magical views and thoroughly enjoyable days in the skis.
Dog sledding in Finnmark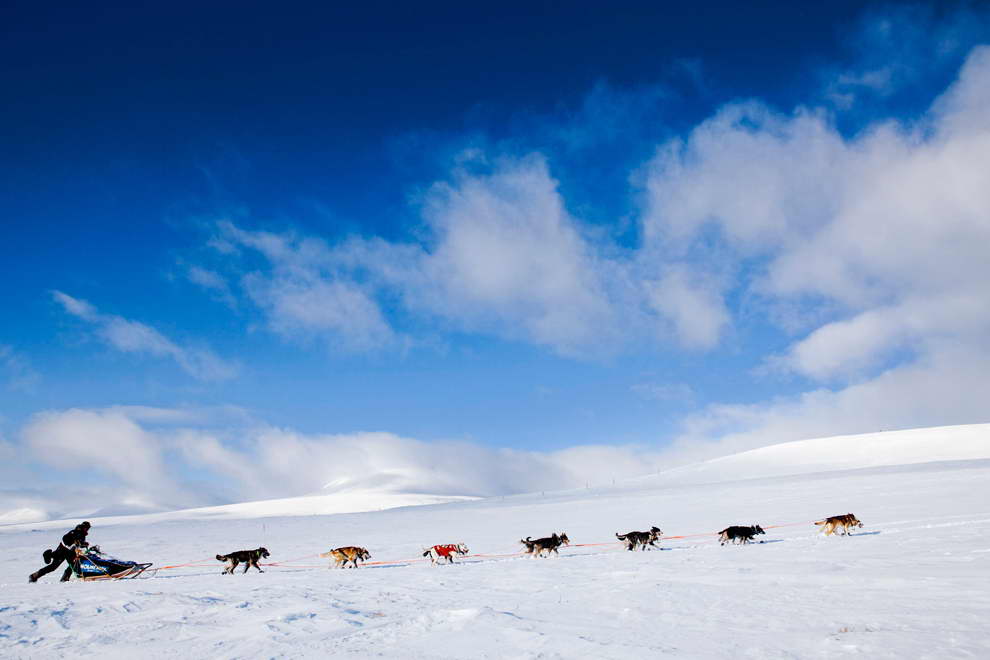 For those who want to eat up the miles on the snow without having to do much of the work, try dog sledding. Located in Northern Norway, Finnmark is the ideal place to give this a go with white deserts stretching as far as the eye can see. If you're lucky, you may even glimpse the northern lights.
Unlike films and television programmes may suggest, the huskies are actually rather friendly, especially as it's likely to be you feeding and looking after the huskies. So, if experiencing what Norwegian life was like in the old days is your thing, we're sure you'll enjoy being drawn at high speed across the Norwegian wilderness.
If you are in the market for something a little closer to home, be sure to check out our article on why Scotland should be your next short haul adventure by clicking here.
Intro photo: Mickey Bo