On the 15 June 2018, Poldy Van Lynden and Rob McArthur got started on a world first adventure that had been 18 months in the making. The aim was to get from Marble Arch in the centre of London, to the arctic island of Svalbard by human power alone. The Arch to Arctic challenge was undertaken with a goal of raising £100,000 for the Scout Association, who play an incredibly important part in so many young people's lives.
The first leg of this journey began with three days of running, totalling 81 miles which on average is three marathons over three days. The running element of the challenge took them to the Kent coast at Dover where they prepared to swim the English Channel. The average time for a cross channel swim is 13.5 hours and after a short wait for the tides and the weather to be right, they set off on the non-stop 22 mile swim that took Rob 12 hours and Poldy a gruelling 21 hours, due to tides changing and an injured shoulder.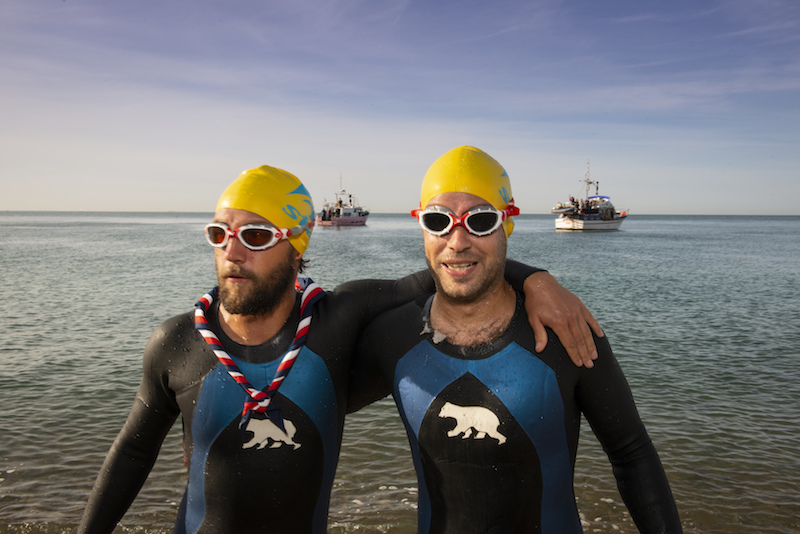 The next stage of the Arch to Arctic challenge was to hop on their bikes and cycle 2,200 miles from northern France to the town of Tromso passing through France, Belgium, Netherlands, Germany, Denmark, Sweden and then finally finishing in Norway. Along the way they had to kayak from Germany to Denmark and then paddle board from Denmark to Sweden, as they had no way to cycle over the rivers and swimming wasn't an option. This brutal cycle equalled 12,000 minutes in the saddle of a bike and was the longest, but most beautiful leg of their journey. The final stage was to be their toughest one yet. The task was to row from Tromso, into the arctic sea and beyond Bear Island to the town of Longyearbyen on Svalbard.
The row itself was completed after 21 days of continuous rowing, taking turns to row and rest in two hour shifts after which they had covered 590m of open sea at sub-zero temperatures, when they weren't having to safely barricade themselves inside their boat to shelter from the harsh sea storms and mammoth waves. Despite these challenges and the odds of success being almost completely against them, Rob and Poldy arrived in Longyearbyen, Svalbard on 4 September ending 81 days of straight travel.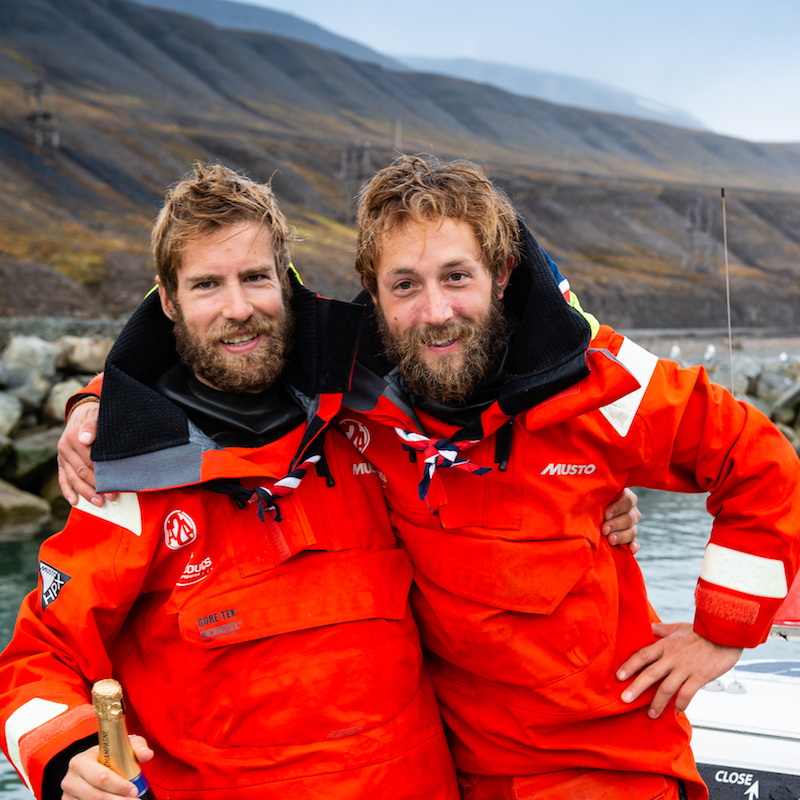 Speaking on why they took part in the Arch to Arctic challenge, Rob and Poldy said:
"The Scout Movement helps young people develop the skills and personal attributes they need to tackle life head on and win. As we have gotten older we have realised just how much of what we learnt at Scouts when we were younger has helped us in our lives and careers. On this trip alone, we have had to demonstrate grit, determination, teamwork, resilience and a real sense of humour. All things that helped us succeed in reaching our goal and all things that we learnt from being Scouts.
"Knowing that – we want all young people to have access to the same opportunities and to similarly develop skills that will help them for life. That is the reason we embarked on this challenge. Not just to test ourselves personally, but also to raise £100,000 to support young people from some of the most deprived parts of the UK. We hope in doing so we will inspire the next generation".
Click here to donate and read more about this incredible challenge.